Iceland has been rapidly gaining popularity among photographers and explorers of all ages. Who can resist the incredible waterfalls, hardened lava fields covered in moss, or majestic glacial landscapes? Summer is a great time to plan a trip to Iceland because the sun stays above the horizon all day — literally. Without the limitation of darkness, you're free to explore and roam around the country as long as you please.
There's one major road that encircles the entire island, stretching across 827.7 miles (1,332km). Appropriately named the Ring Road, or Route 1, this makes planning road trips around the country super easy. It is also common to find adventurous souls backpacking and hitchhiking throughout Iceland because of the convenience of being able to pitch a tent virtually anywhere on uncultivated grounds.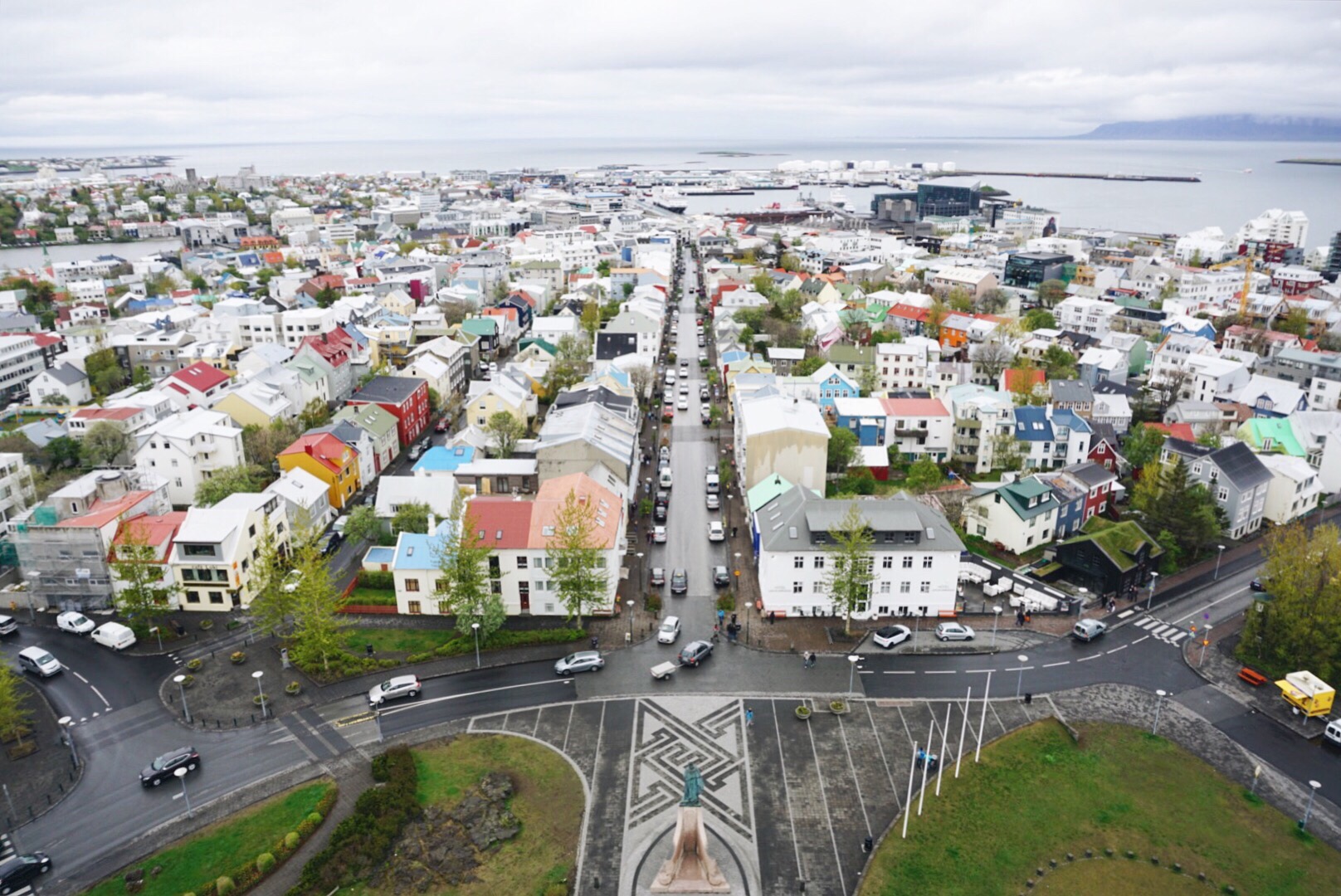 Reykjavík, meaning "smoky bay" in Icelandic, is the capital city located on the west side of the country. You can observe a 360° view of the city and its colorful buildings from the top of the iconic Hallgrímskirkja, a church and home to a beautiful pipe organ where you can catch a tune played by the organist. There's a number of amazing restaurants in the city including: Grillmarkaðurinn (Grill Market), Torfan Lobsterhouse, Matur og Drykkur (Food and Drink), Scandinavian and Kaffi Vínyl (a vegan café). You can wander the streets along Laugavegur (one of the main streets filled with shops and restaurants) and find cute shops like Hrím and quirky attractions including The Icelandic Phallological Museum filled with over 280 phallic specimens.
We've put together the ultimate guide to help you prepare for your next big photography adventure to Iceland.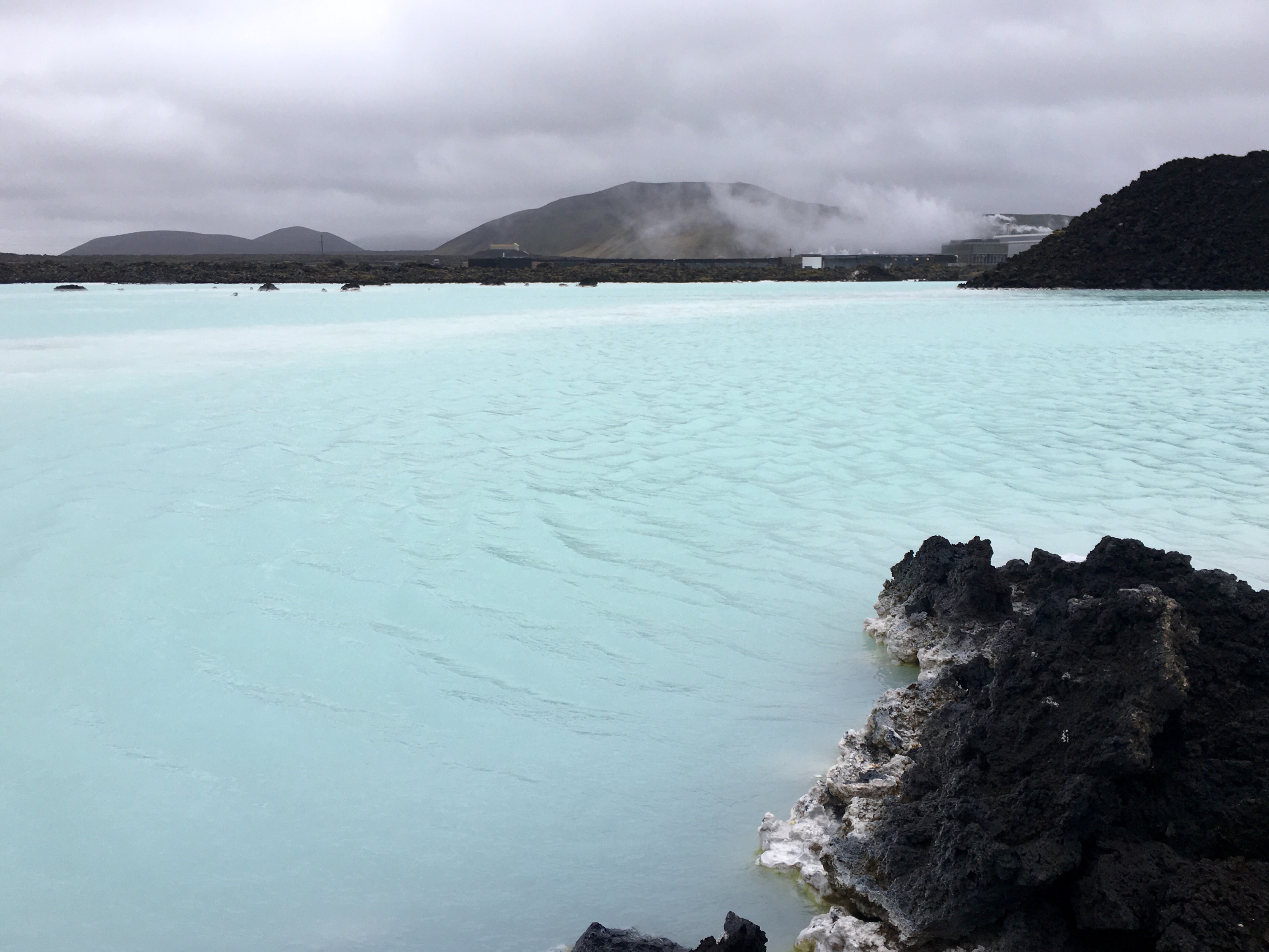 What to Pack in Your Suitcase/Backpack
You really don't need a whole lot of outfits as the general vibe in Iceland is very laid-back. It's important to pack clothing you can layer to prepare for the variations in the weather temperatures. If you're planning a trip in the summer, keep in mind that the temperatures fluctuate between 50 and 77 °F (10-25 °C) from night to day. An ideal packing list should include: a lightweight rain jacket, waterproof pants, jeans, sweater/sweatshirt, thin t-shirts, scarf, beanie, wool socks, warm everyday jacket, waterproof hiking boots and a comfortable pair of sneakers. If you're going to be chasing after the northern lights in the winter time, prepare yourself to survive in temperatures as low as -22°F (-30°C). You'll find yourself spending a lot of time outdoors and walking frequently, so it's important to be comfortable.
Less clothes mean more space for your camera equipment and gifts to bring back home later. The scenic landscapes of Iceland makes it a perfect place for photographers to experiment. Packing a wide-angle lens and your trusty portrait lens to capture the amazing views and foods is a must. If there's room, consider taking your sturdy tripod as it can get quite windy and you don't want to knock over your camera.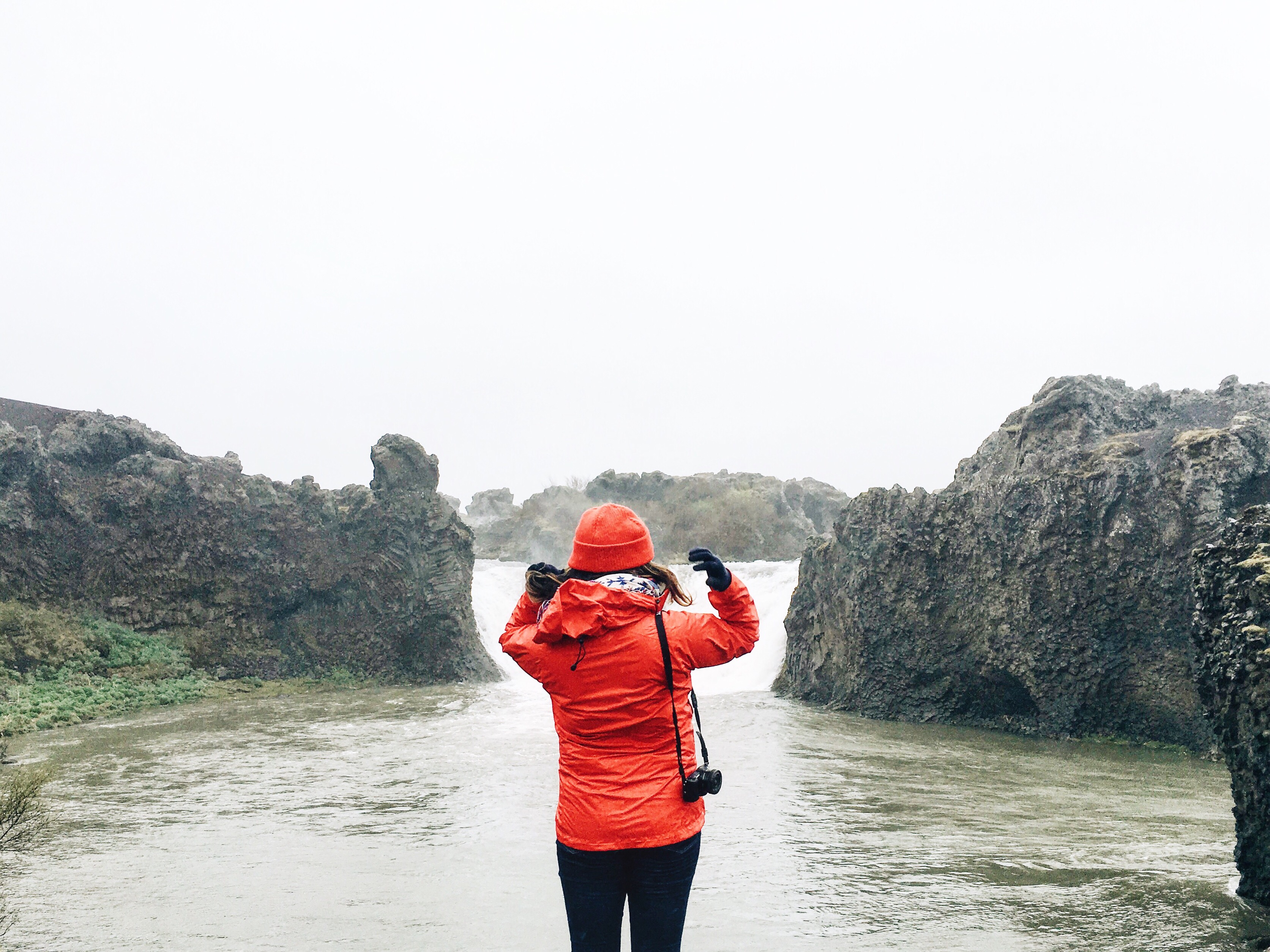 How to Protect Your Camera Gear
If there's one thing you should know about preparing for a photography adventure in Iceland, it's that the weather can vary wildly. We've seen people get creative during a downpour, using plastic or ziplock bags to cover their cameras, and cutting out a hole for the lens to capture the Geysir.
You can avoid damaging your camera gear by keeping these tips in mind:
Allow your camera and lenses to acclimate to the varying temperatures by storing them in a designated camera bag. Most bags are insulated enough to slowly adjust the temperature, minimizing the condensation on the glass of your lens.
Bring a lens hood to reduce misty rain from getting on your lens.
If you must, invest in a waterproof camera cover to protect your gear.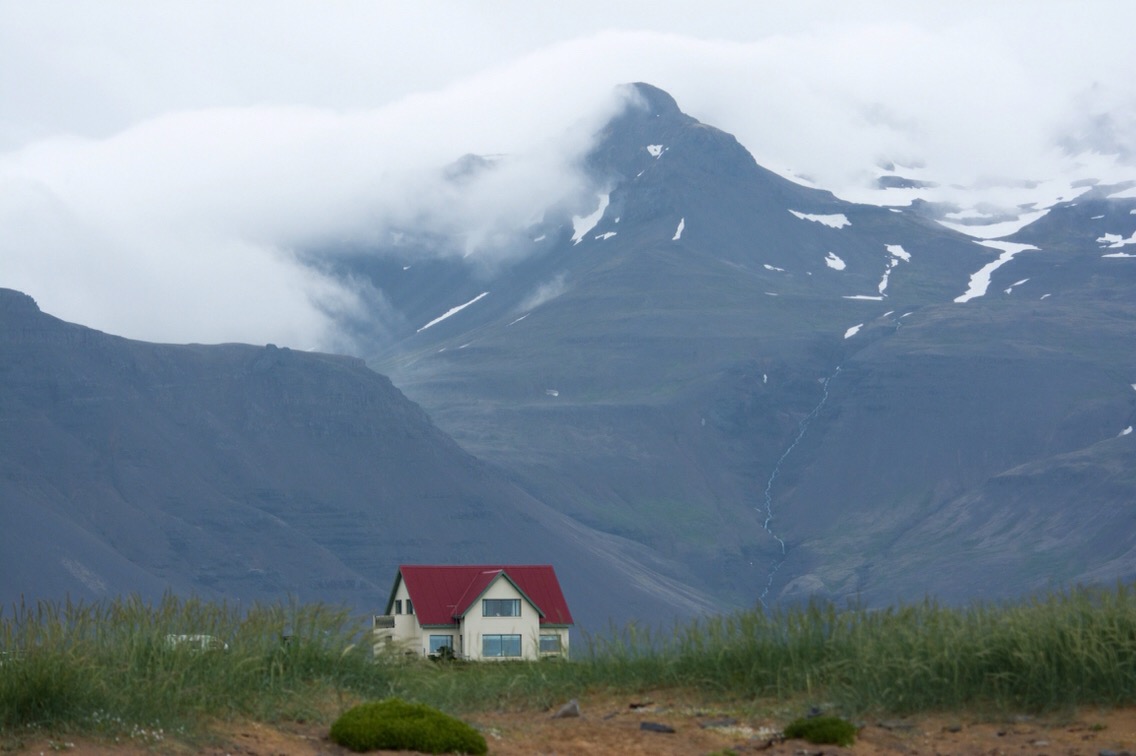 What You Can Expect on Your Photography Adventure
Iceland's landscape of undisturbed nature is truly incredible and the rush of joy you feel while standing at the base of a majestic waterfall is indescribable. You'll encounter hospitable locals and equally friendly travelers willing to help you out of a rut and teach you that the world is not as hostile as you think. The stillness of the environment will lead you to hear your inner voice with much more clarity. The experience will nourish your soul and make you feel brand new.
It is important that we remember to be mindful of the country and its people, respecting the laws of their land. If you decide to camp on an uncultivated, private property, be sure to collect all of your trash and leave no trace behind. It is unfortunate that the access to one of the famous sites on the black beach in Sólheimasandur, an abandoned DC-3 plane, has been barred due to disrespectful behavior from visitors ruining the surrounding area. We can all do our part to take care of the pristine wonders of planet Earth.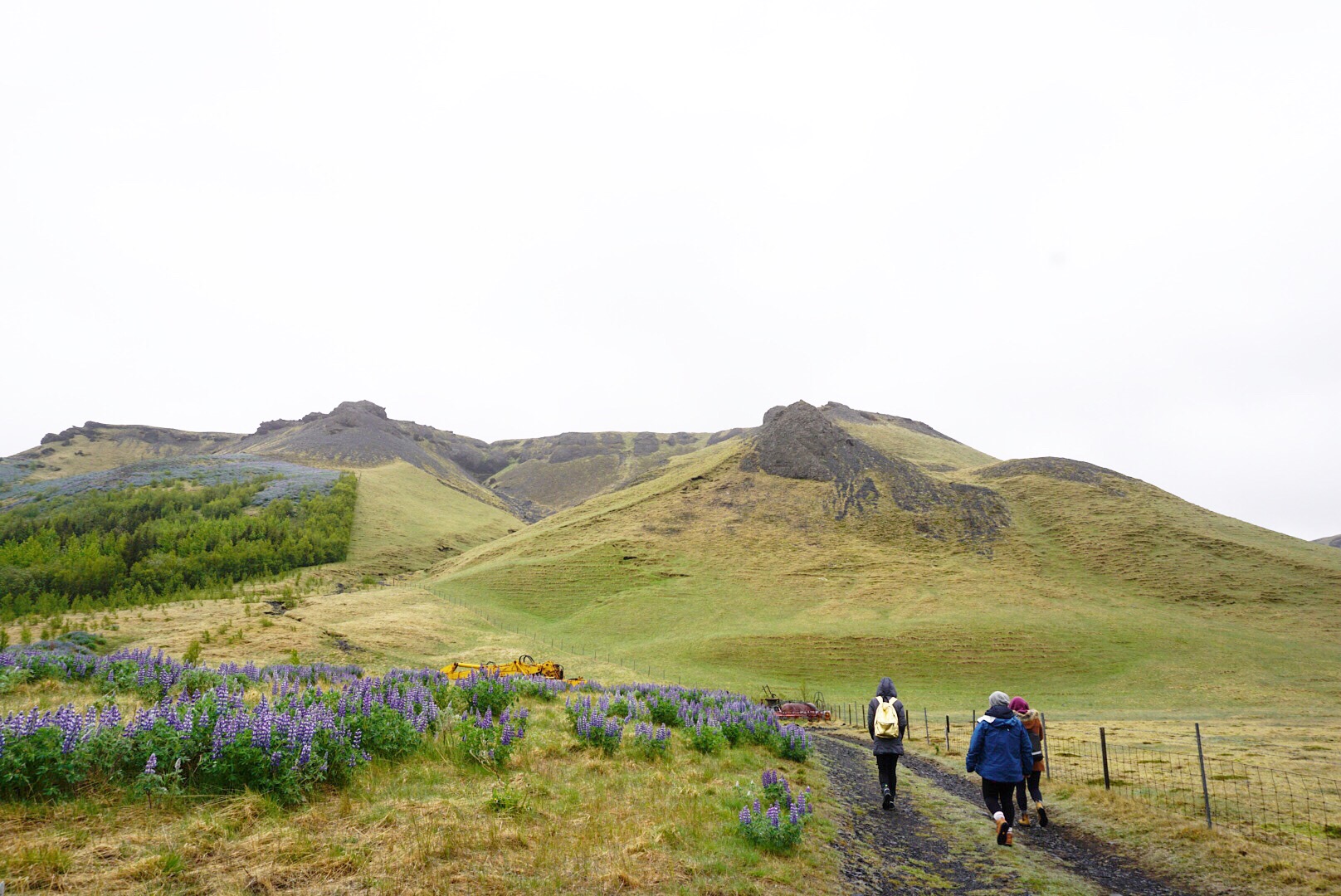 Trust us when we say that once you visit Iceland, you'll be itching for your next trip back.
If you could travel anywhere, where would you go? Tell us your favorite travel story or share the most memorable photo you've taken during your last trip on PicsArt photo editor with the hashtag #TravelMemories!