PicsArtist Erica Marroquin (@shutterbugsy1) is feeding her wanderlust by exploring and capturing the beauty of the United States. What is fascinating is that she's found the perfect vehicle to transport her through her artistic and travel destiny; a semi truck!
A few years back, Erica accepted a job proposal from her best friend (a truck driver), who needed help with his business. As the opportunity included occupying the passenger seat of the semi truck, it made for a life-changing commitment. She eventually decided to leave her native California home to appease her sense of adventure and they hit the open road.
Lucky for us, Erica found PicsArt and began sharing her experiences here. "It has been such a great experience being featured and being part of a community that understands the beauty in all that is around us. Whereas other people may take life and it's countless moments of wonder for granted, the PicsArt community captures the essence of life."
Erica's images resonates these emotions and life view. Like many of us, Erica was teased as a child and had a rough time throughout her youth. A police officer she came across in high school made the difference, teaching Erica to find a sense of purpose and to drive through obstacles towards the light at the other end. She began to see the beauty around her.
The stunning scenery in the image below reflect the strength and hope that she has kept close to her heart since that day, a sentiment she passes on to us.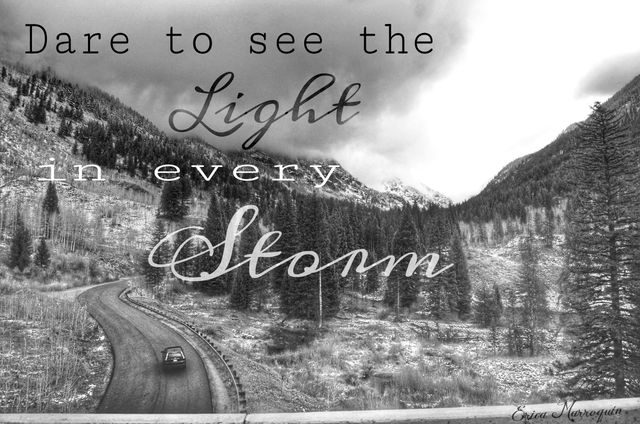 Each photo of Erica's celebrates this sense of power and adventure. Whether she is capturing a New York moment or a scene from the South, Erica's images salute the human spirit and are filled with emotion.
"I love that PicsArt has created a community where like minded individuals can celebrate life in our own language; through art/photography. It is the ability to see a photo from a fellow artist and rejoice in sharing that single moment. It's like saying, 'for those who couldn't be there, this is my gift to you.' What a wonderful experience. To be able to share that with one another in different countries, in different cultures, through different perspectives."
In the spirit of sharing such moments, Erica plans to publish a photo book and sell prints in the near future. She also plans on continuing her journey here on PicsArt so that we can virtually ride along and experience the wonders she sees each day.
This story was prepared by PicsArt's Community Editor, Madlene @madlene_pa. If you have a PicsArt story to share, we would love to read it. Please send an email to community@picsart.com.