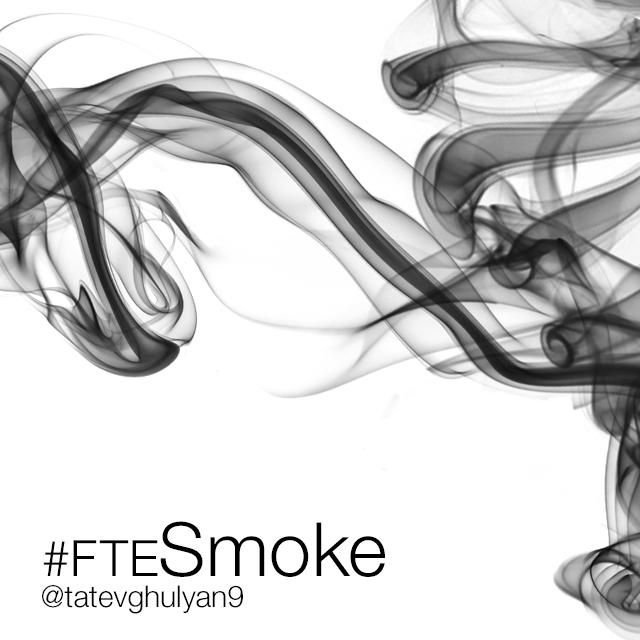 Smoke has been the object of artistic investigation for quite some time now and these days, smoke photography is even its own subgenre. With smoke's alluring quality and ghostly twirls, how could it not be?
Smoke, when captured at just the right moment, as it is in this image by Tatev Ghulyan (@tatevghulyan9), is absolutely electrifying. The best part about it is that, like with an ink blot test, its abstract quality leaves it entirely open to interpretation about the forms it resembles and how its gestures translate.
Different people will, of course, spot different things, and so we ask you practice exercising your creative muscles in our #FTESmoke contest to spot something new in this photograph and reinterpret it into new contexts. Check out the Up in Smoke clipart package, available in the PicsArt Shop, if you're looking for additional inspiration. Let's see what you can make out of this smoky situation!
How to Enter the Contest
Find the #FreeToEdit Contest image on the official @PA account. Edit the image (or open it in the photo editor, save it, and use it in one of your own designs). Share the edited image with the hashtag #FTESmoke. The Contest starts today (Thursday, November 19th) and ends at 23:59 PST on Sunday, November 22nd.
The Contest and its rules are live in the Contests tab in the PicsArt app. #FreeToEdit Contests will happen every week.
How to Vote
Vote for your favorite drawings in the Contests section. All entries will be displayed randomly. Voting begins at 00:00 PST on Monday, November 23rd and ends at 23:59 PST on Wednesday, November 25th.
Contest Winners
The images with the most votes win. Additional winners will be chosen by a special jury.
Have questions? Write to us at contest@picsart.com