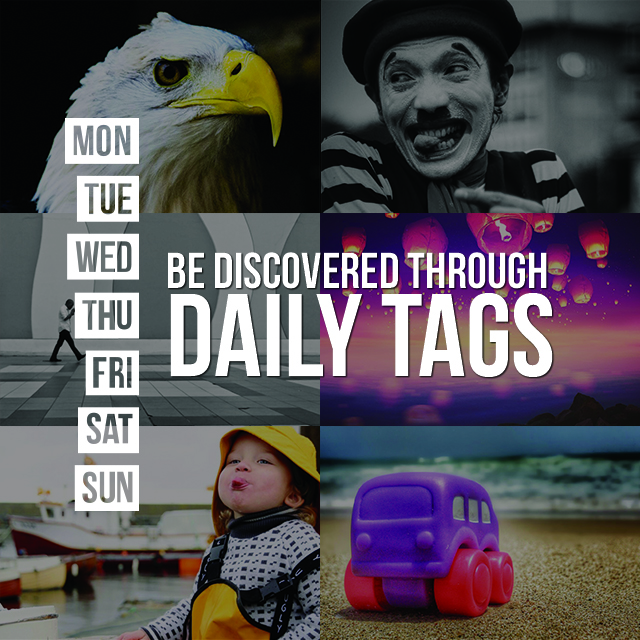 Today we're taking the inspiration up a notch and introducing Daily Tags, a new way for you to share and celebrate your images, and a new way for us to show off the talents of our community.
Each day, we'll announce a new tag for you to use on your images. To participate, dig deep into your photo archives, snap a new photo, or create a drawing using PicsArt. The tags are a sure way to inspire your friends and help you gain new followers. By putting a variety of themes on your imaginative radar, Daily Tags will spice up your day and help you develop a dynamic portfolio that will keep your creativity at a record high.
To submit an entry, tag your image with the Daily Tag. The next week we'll collect some of the best images to be featured in the Daily Journal so that you can get a double dose of daily inspiration.
The Daily Tags are a great channel to promote your work, as each theme will appear at the top of all the trending tags for the day.