Fall is here, and that means it's time for brisk mornings, cozy layers, festive pumpkin patches, the aromatic smell of spiced pie and pumpkin spiced lattes, and so much more. Sure, there are a lot of things about autumn that can't be captured easily with a camera, but fortunately, there is still a lot that great photography can spotlight. Among them, fall colors. The magnificent hues and color schemes associated with this time of year are unmatched! The foliage is filled with gorgeous yellows, ambers, and oranges. This is what makes fall, above all other seasons, a great time of year to get your beautiful family together for a photo opportunity. 
But because photographing in fall is such a unique experience, it can sometimes be a bit tricky to stage elements that will make your photos pop. That's why we've put together this brief primer to help you make sure you make the most of your fall family photoshoot!
Pro Tips for Photographing in Fall
Research Locations and Time Your Shoots to the Season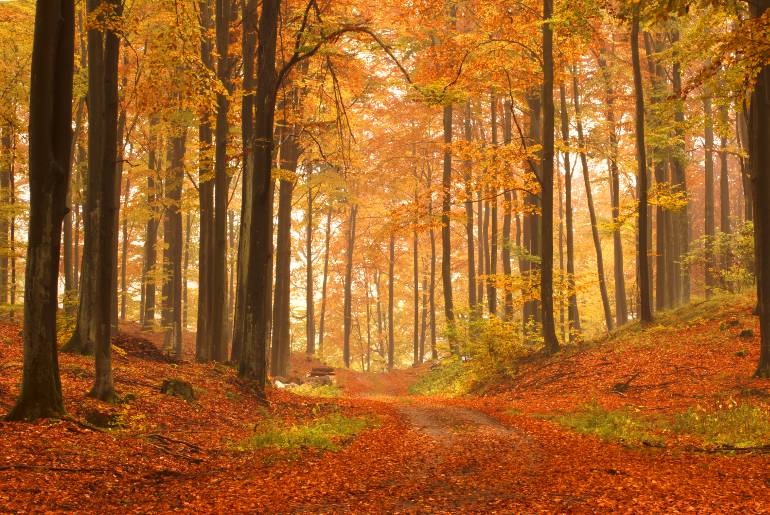 It can be tempting to peep your backyard, see the leaves turning, and want to stage a photoshoot right then and there, but you have much to gain by expanding your horizons (literally). Depending on where you live, you can find some truly stunning backdrops, particularly in nature. If you're in New England, anytime from September to November will yield some pretty incredible color palettes across the many forested areas. In Colorado, however, you may not see fall colors until late October. Also dependent on location is the timing for iconic autumnal crops that make for great props, like pumpkins and gords. On the East coast, pumpkin season starts mid-September and runs through October. You may have to do a bit of searching to find a local farm that does a pick-your-own pumpkin event—and some even offer hayrides!—so if you're hoping for a baby photoshoot in the pumpkin patch, be sure to plan accordingly. 
Select the Right Time of Day
People are obsessed with sunrises, and for good reason. The searing reds, purples, and blues of a sunrise, particularly juxtaposed against the already vibrant colors of fall, make for amazing pictures. But not enough is said on behalf of the sunrise (though the time of day is not ideal for those who like to sleep in!). In the wee hours of the morning, after a cold and wet autumn night, you're more likely to capture this foggy aesthetic, especially if you stage the photoshoot near a lake. You might even get some steam coming off the water — just make sure the kiddos don't fall in! 
Don't Get Sidelined by Weather
Fall is a beautiful time of year to get your family members together and take pictures, but if you're planning on being outdoors, it can be a bit unpredictable, as fall is also known for its harsher weather. As long as you don't mind a bit of the chill, rainy days can make for even more interesting and eye-catching photo opportunities than a cloudless sky. And a bit of snow on the ground never hurt anybody. And if you get lucky, you might even catch a rainbow, which could make for a family portrait that will stand the test of time! 
Staging and Outfit Ideas for Your Fall Family Pictures
Foliage Fun
Your kiddos will love you for this one. For once, they're not raking the leaves; they get to play in them! Romping around in the fallen foliage is one of the ultimate joys of childhood, and that gaiety will certainly translate well onto the camera. Leafy shots are best taken early mornings on a sunny day, but make sure the light is not too direct. In fact, best to find a shady area, which will bring out the contrast between the foreground and the brightness of the backdrop. As for family picture outfits, the dark blue of denim jeans offers a fantastic color contrast to the rustiness of the leaves. Try to choose tops in a lighter color, that will stand out, like white.
Pumpkin Patch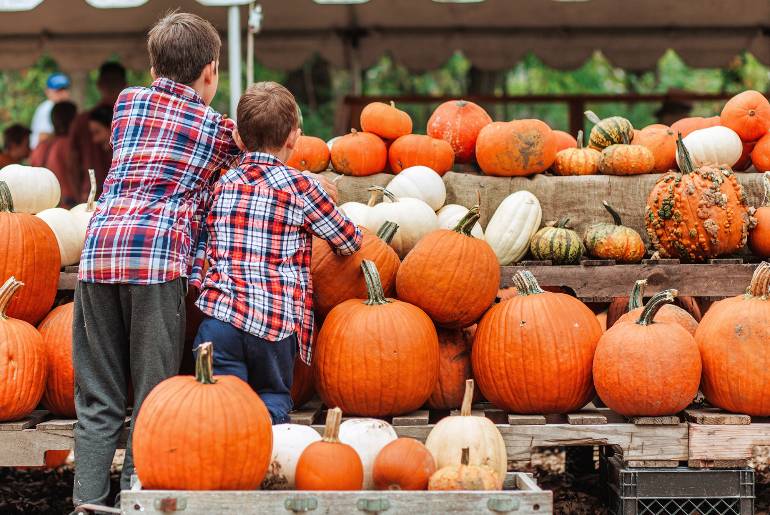 Visiting a pumpkin patch to pick pumpkins (or simply to let the kids frolic in the fresh fall air) is one of the best traditions associated with this time of year. Pumpkins really are the iconic imagery of this season. We use them for everything: Halloween decorations, ingredients for food (like pumpkin pie), and also… as photo props! Try to visit a farm before staging your shoot, to make sure the setting is what you want, as not all farms place the same amount of stock in the tradition. Those that do might offer better scenery, which could include scarecrows and hayrides. The best pumpkin patch pictures are more candid, like kids running through the fields, or the family sitting on stacks of hay (another fantastic prop). Direct sunlight is perfectly fine for these types of shots. Don't overthink it; just go for it!
Leafy Baby
If you've got a new member of the family, don't resist the temptation to let him or her steal the show. Solo baby pictures in fall are so adorable. There are countless ways to stage these. You could place your little one in some leaves, or stack him or her on a hay bale. Just make sure that whatever he or she is wearing won't clash with the autumn colors. You can't go wrong with a white jumper (though it may get a little dirty!). 
Cozy Sweaters
Brr, it's cold outside! Sweaters aren't just practical accessories; they also visually communicate a sense of coziness, security, and warmth — and the chunkier the better in many cases! The type of sweater really depends on the aesthetic you're going for. You could choose funky sweaters to poke fun at the seriousness of the upcoming holiday season. Or maybe something simple, with neutral color, like grey, beige, and rose, may really bring out the amber color of a leafy, forested backdrop. 
Mad for Plaid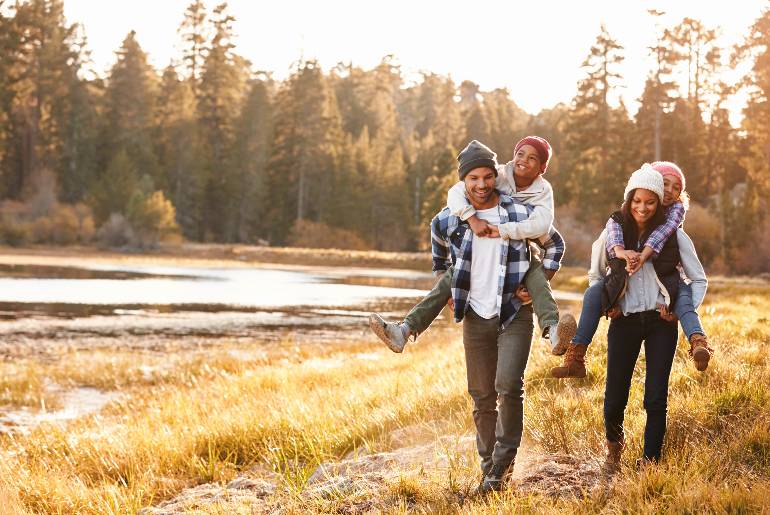 Plaid and fall go together like peanut butter and jelly. This tartan-patterned fabric was often worn by woodland workers in the Northeast Kingdom, and valued because the flannel itself is hearty and warm. But you don't have to be a lumberjack these days to swaddle yourself in some colorful plaid. Try pairing different patterns across family members. And don't forget the little ones, because there is, of course, nothing cuter than babies swaddled in plaid.
PicsArt Tools to Use to Make Your Photos Pop
Photo Editing
PicsArt offers a number of amazing editing capabilities that can give your fall photos a professional look, even if you're a beginner!
To access these tools, open the

PicsArt app

in either mobile or

web

, and upload an image. 

Select

Tools

on the menu bar. 

There you can choose from things like

Adjust

, which will help you to increase or decrease things like brightness, contrast, saturation, and more in your image. 
Accessories
Say you've edited your fall family photo settings to perfection, but still something is missing. It may be that you want to add some accessories. Maybe adding your family's surname when sharing to social media, so the image can resemble a card you may have sent out in the mail. Alternatively, PicsArt comes with a whole reservoir of amazing fall-themed stickers, which will give your images a fun, fall boost when you share them with friends and family!
Open the

PicsArt app

in either mobile or

web

and upload an image. 

If you're wanting to add some text to your image, select the

Text

tool and follow the instructions from our last tutorial, which will then allow you to adjust any number of elements on your text, from changing the font to adding gradients to the color!

To access stickers, select the

Stickers

tool in the menu, and choose from any number of images, like falling leaves to a full tree (if you're feeling like one is missing in the background!). 

Save your images and be sure to share them on the app!
PicsArt all-in-one Photo and Video Editor, Collage, and Sticker Maker is the world's largest creative platform with over 150 million monthly active creators and influencers. PicsArt has collaborated with major artists and brands like Taylor Swift, The Jonas Brothers, Gwen Stefani, Maroon 5, Lizzo, Meghan Trainor, One Direction, MONSTA X, Warner Bros. Entertainment, iHeartMedia, Condé Nast, and more. Download the app today to level-up your photos and videos with thousands of quick & easy editing tools, trendy filters, fun stickers, and brilliant backgrounds. Unleash your creativity with PicsArt and upgrade to Gold for awesome premium perks!