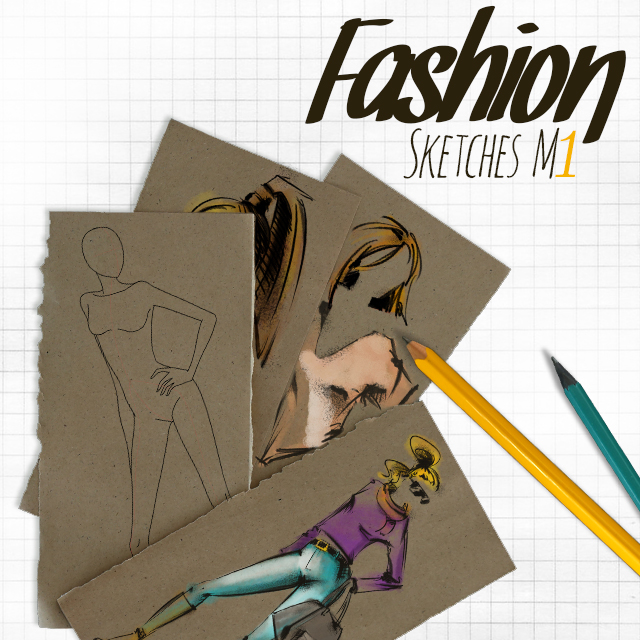 We know that fashion is a favorite door to open for many, so we're opening those doors for you with a series of related packages that will allow you to get creative as you dress, style, and design.
Today we are releasing our first fashion package, the Fashion Sketches M1 clipart package, free of charge. It features 58 images and a model that could have easily been lifted from a fashion designer's sketchbook. You can use the clipart to dress the model sketch that comes in the package or you can have some fun using them to style your friends. For more personalized dress-up fun, use our new clipart editing feature to erase parts of the clothing and fit them perfectly into your photos.
The variety allows you to experiment with different looks and styles. Try a new haircut or a new pair of shoes. These new outfits turn your clipart library into a digital closet that is good for hours of dress-up fun.
Remember that by downloading Fashion Sketches clipart, you're also supporting our development team, the people responsible for everything you love about PicsArt. This way, we can keep bringing you fresh clipart, frames, and features.
Download Fashion Sketches M1 Clipart for free in the Shop today!