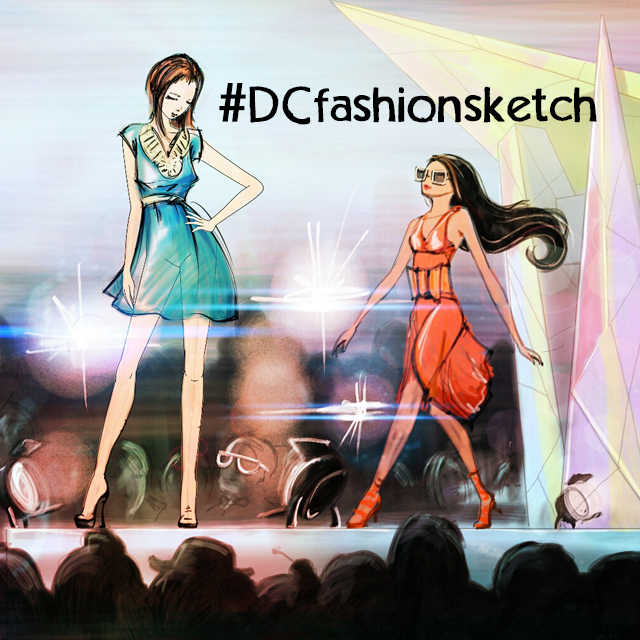 For this week's Drawing Challenge, use PicsArt Drawing Tools to draw a fashion sketch.
A fashion sketch is an idea for clothing design that you draw out. What kinds of clothes do you wear? What kinds of clothes do you wish you could wear? This is your chance to dream up and sketch a clothing style all your own.
It can be formal, casual, punk, futuristic, from any era in time or any culture. Sketch the outfit of a Malaysian princess, of an intergalactic supermodel from the future, or of your ideal Saturday night dress and shoe combo.
Unleash your inner fashion designer and sketch your ultimate outfit.
Create a Video Tutorial – Use PicsArt's new video export feature to create a time-lapse video of your drawing process, like the one below.
How to Enter the Contest
Submit a maximum of 2 drawings between Saturday morning and Tuesday, October 14th, at midnight (23:59 PST).
Submit a drawing by tagging it with #dcfashionsketch tag or entering it in the Contest section.
Non-original art will be removed! Your drawing must be drawn with the PicsArt App, and it must be your own work. If not, you will be disqualified.
How to Vote
Vote for your favorites in the Contest section, where all entries are displayed randomly.
Voting begins Wednesday, October 15th, and closes Monday, October 20th.
Contest Winners
The 10 drawings with the most votes win. Our jury will also choose one entry outside of the the top 10 to be featured.