The images that Gabe Tomoiaga creates with his three sons are testaments of love and imagination. Gabe works his three boys into elaborate surreal photographs, sending them loose in beautifully crafted dreamscapes.
As a six-year-old refugee from the brutal Ceausescu regime in Romania, young Gabe arrived in Seattle with his family in late December 1989, in search of a better life. His family of nine moved frequently and worked hard to learn the language and adapt to the new culture, a challenging start that may have shaped his deep sense of appreciation for his life with his three boys.
In any case, Gabe's art is the product of quality time with his kids, and in our conversation with him, it really came through just how meaningful the time he spends making these images is to him. Read the full interview below.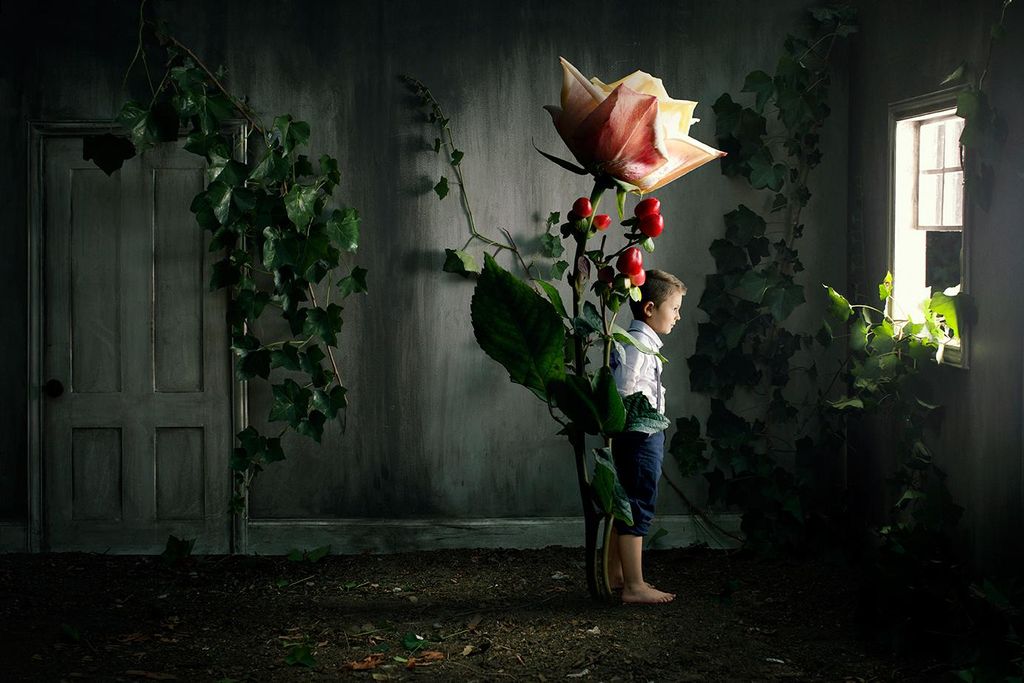 How did you begin creating these surreal scenes?
Surreal photography started when my sons were born. Landon is now four years old, Liam is two years old, and Lucas is 11 months old. Their active imaginations sparked my creation. Originally, I started out as a portrait artist, then transitioned into photography at the age of 22.
Everything they say and do inspires me to create magical photographs. My first photograph was created when I took my boys to the beach one day and watched them play. I started to see a magical world unfold before my eyes, a magical place where my sons can feel free to explore, which gave life to the photo "A Route Less Traveled."
What is it like working with your kids? 
Words cannot describe the joy I feel when working with my sons. The best part of working with Landon, Liam, and Lucas is that I get to spend quality time with them, really watching them absorb everything around them. At the same time, they teach me how to be patient, a better father, and their best friend. They take pleasure in the small things.
As grown-ups, we usually take things a bit serious most of the time. I used to complicate things in my day-to-day life, whereas my sons see the present moment. Allowing my sons to explore and experience life allows me to tag along on their journey and watch them grow as individuals. They help me become a better photographer.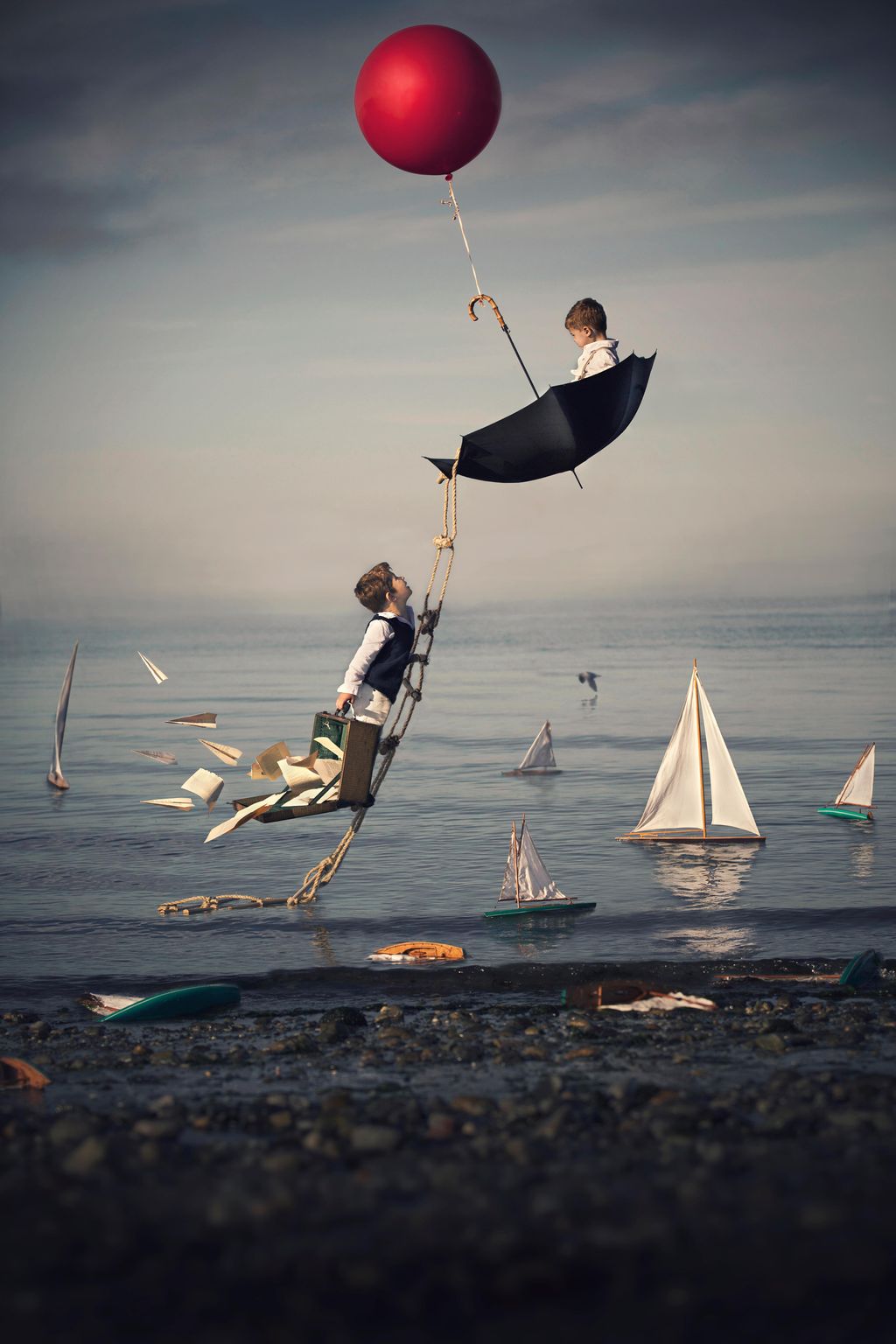 How much of your effects are real, and how much are created on the computer?
I like to keep my images as authentic as possible, which is why I like to shoot on location. A typical shoot is a stroll in the park with my sons and the camera by my side. My sons typically bring their favorite toys and accessories on location, but I like to bring extra props with me just in case.
What was the most fun you ever had on a shoot?
The most fun I had on a shoot was when we created our first image called "A Route Less Traveled." Creating our first surreal image was new and exciting for all of us and continues to excite us today. Every photo tells a story and it's fun to listen to them tell me their version of the story whenever they see a finished image.
What is your favorite memory from creating this project?
One of my favorite things I love to hear from my two oldest is, "where are we going on our next adventure?" My favorite memory would have to be seeing them grow as individuals. To spend time with my sons is the most valuable thing to me and lost time is never found again.