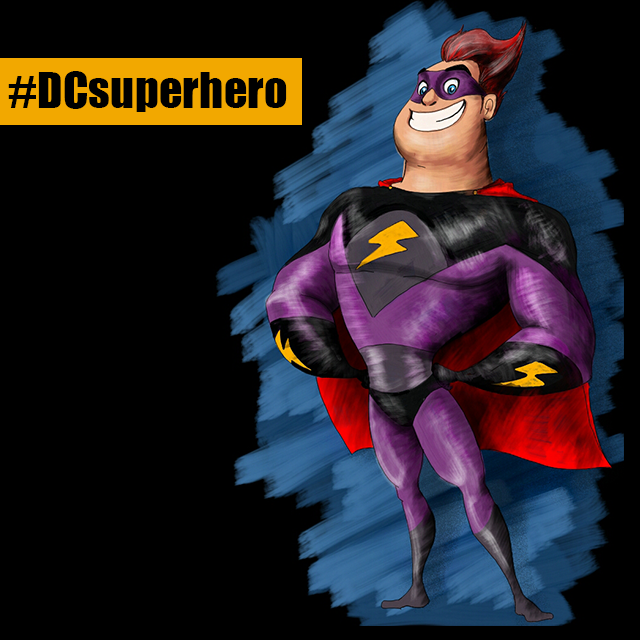 The world is a dangerous place and it needs heroes now more than ever. Stay one step ahead of the bad guys and create a superhero of your invention using PicsArt drawing tools for this week's drawing challenge.
Superheroes captured our collective imaginations long ago. They can perform extraordinary feats that we cannot and protect us from the uncertainties and evils which threaten to drag us down into chaos. When you look at the world today, with all of its trouble and injustices, what is the one superpower you wish you had to make the world a better place? How would you make a difference if you woke up tomorrow suddenly endowed with supernatural abilities?
Create a hero that can do what you cannot, and bring him or her into this world with the power of art.
Submitting Your Drawings
To enter them into the contest, tag your pictures with #DCsuperhero or submit them directly in the 'Contest' section of our website. You can only submit a maximum of two drawings. All entries must be submitted by Monday, June 24th at midnight San Francisco time.
Voting
You can vote for your favorite images in the "Contests" section of the app or by visiting the "Contests" section of our website. Voting begins at the start of the contest and then extends an extra day until midnight on Tuesday, June 25th. This gives late submissions a full extra day to collect votes.
Winners
The top 10 drawings that have accrued the most votes by midnight on Monday, May 13 (San Francisco time) will be the #DCsuperhero contest winners.
Rules
All submissions must be original drawings created by users using only the PicsArt App drawing tools.

Users CANNOT copy images from our clipart files, other users, or the Internet.
Images that don't meet the requirements above will be removed and will not appear in the contest stream, to ensure fair voting opportunities for authentic drawings! Thank you.