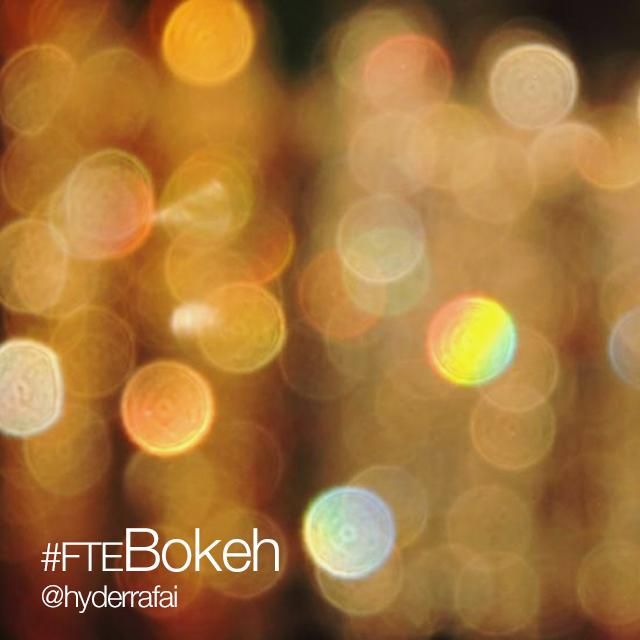 Bokeh is an effect in photography that comes from the Japanese word meaning "blur" or "haze." But what exactly is it? It's the dreamy, out-of-focus blur that occurs when you shoot with a wide aperture, and it looks beautiful in holiday photos. Imagine a Christmas tree, with a bokeh background of glimmering lights. It's a really powerful effect! And that's why we want you to play with it today in #FTEBokeh, using this image by Hyder AlRifai (@hyderrafai).
So here's the challenge: with a technique that is all about putting pictures out of focus, how can you direct your viewers' attention in a meaningful way to your subject? We are excited see how you will answer this question, so submit your creations with the hashtag #FTEBokeh for your chance to win!
How to Enter the Contest
Find the #FreeToEdit Contest image on the official @PA account. Edit the image (or open it in the photo editor, save it, and use it in one of your own designs). Share the edited image with the hashtag #FTEBokeh. The Contest starts today and ends at 2:59AM EST on Monday, December 28th.
The Contest and its rules are live in the Contests tab in the PicsArt app. #FreeToEdit Contests happen every week.
How to Vote
Vote for your favorite drawings in the Contests section. All entries will be displayed randomly. Voting begins at 3:00AM EST on Monday, December 28th and ends at 2:59AM EST on Thursday, December 31st.
Contest Winners
The images with the most votes win. Additional winners will be chosen by a special jury.
Have questions? Write to us at contest@picsart.com.