Today we're announcing the availability of Similar images — a new feature that makes it easier to find the visual inspirations you need to make awesome images with PicsArt.
Let's say you want to make a beautiful double exposure like this.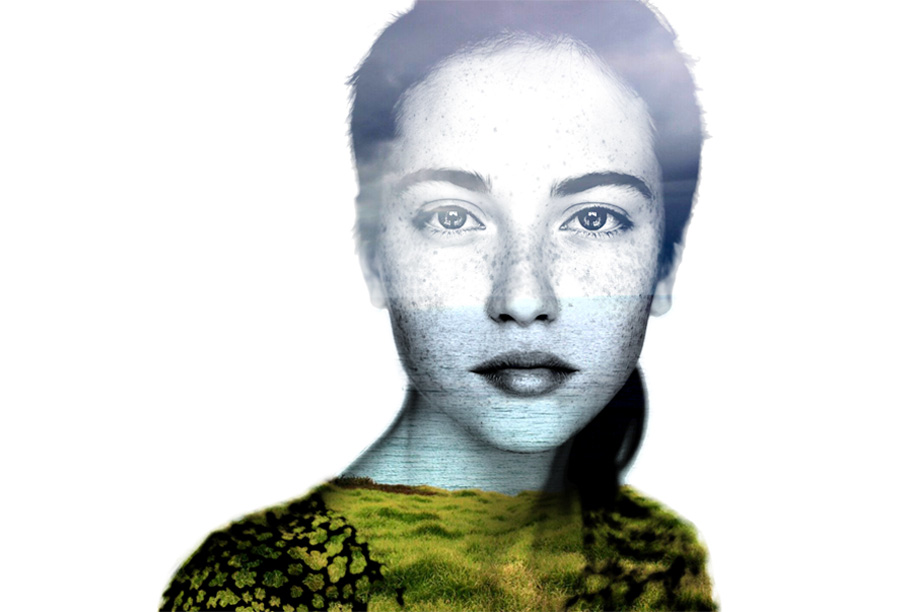 First, you'll need to find a cloud-filled landscape image — and this is where Similar images, powered by our new artificial intelligence (AI) algorithms, will help. Search for #Cloudy and #FreeToEdit on PicsArt and while scrolling through your results on the left, you find a great landscape image on the right — but it's not quite perfect.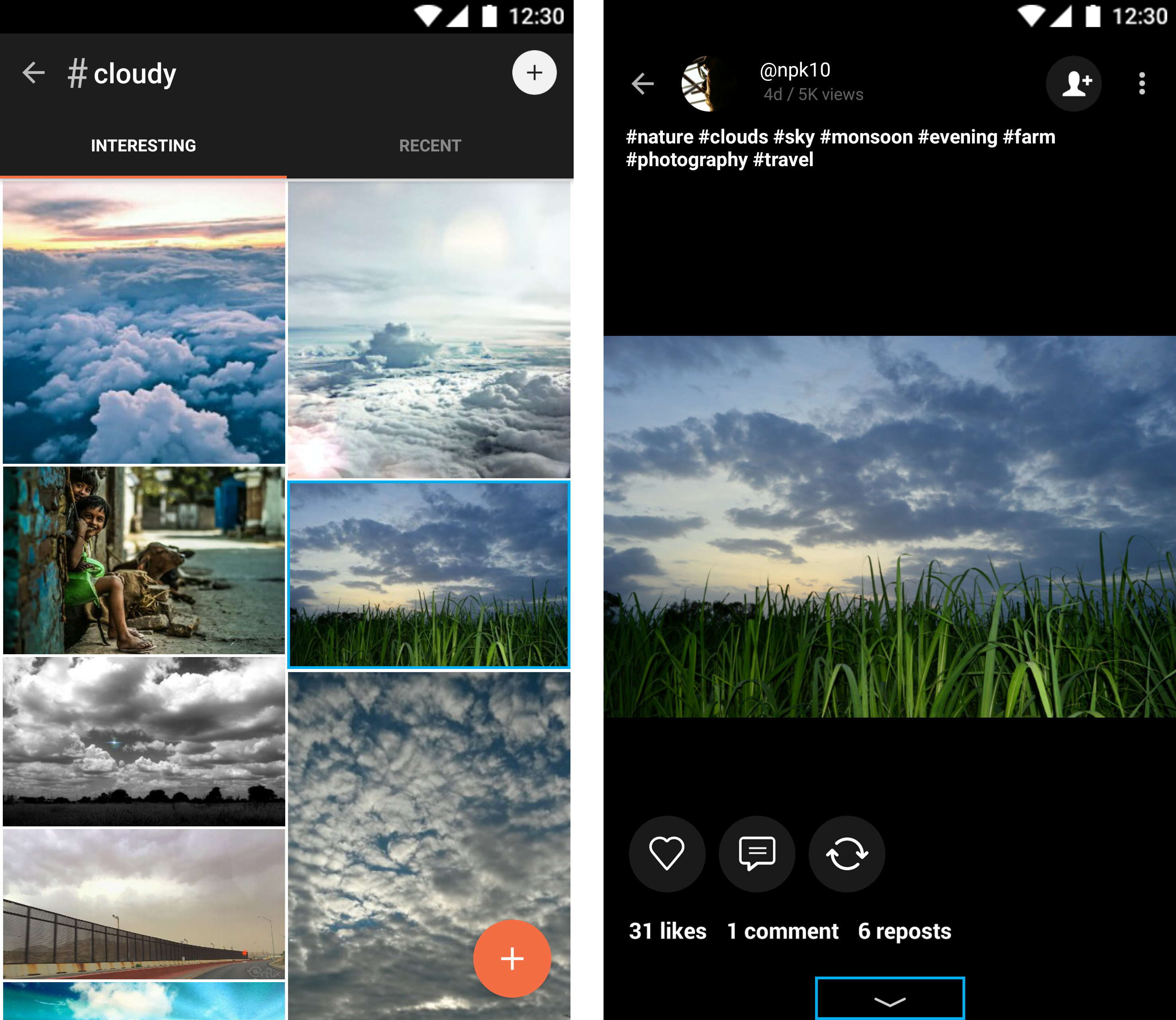 To access Similar images, tap the arrow icon at the bottom of the screen to see more images like it in an easy-to-scroll gallery, as seen on the left. Find one you like, make sure it's marked as #FreeToEdit, and save it.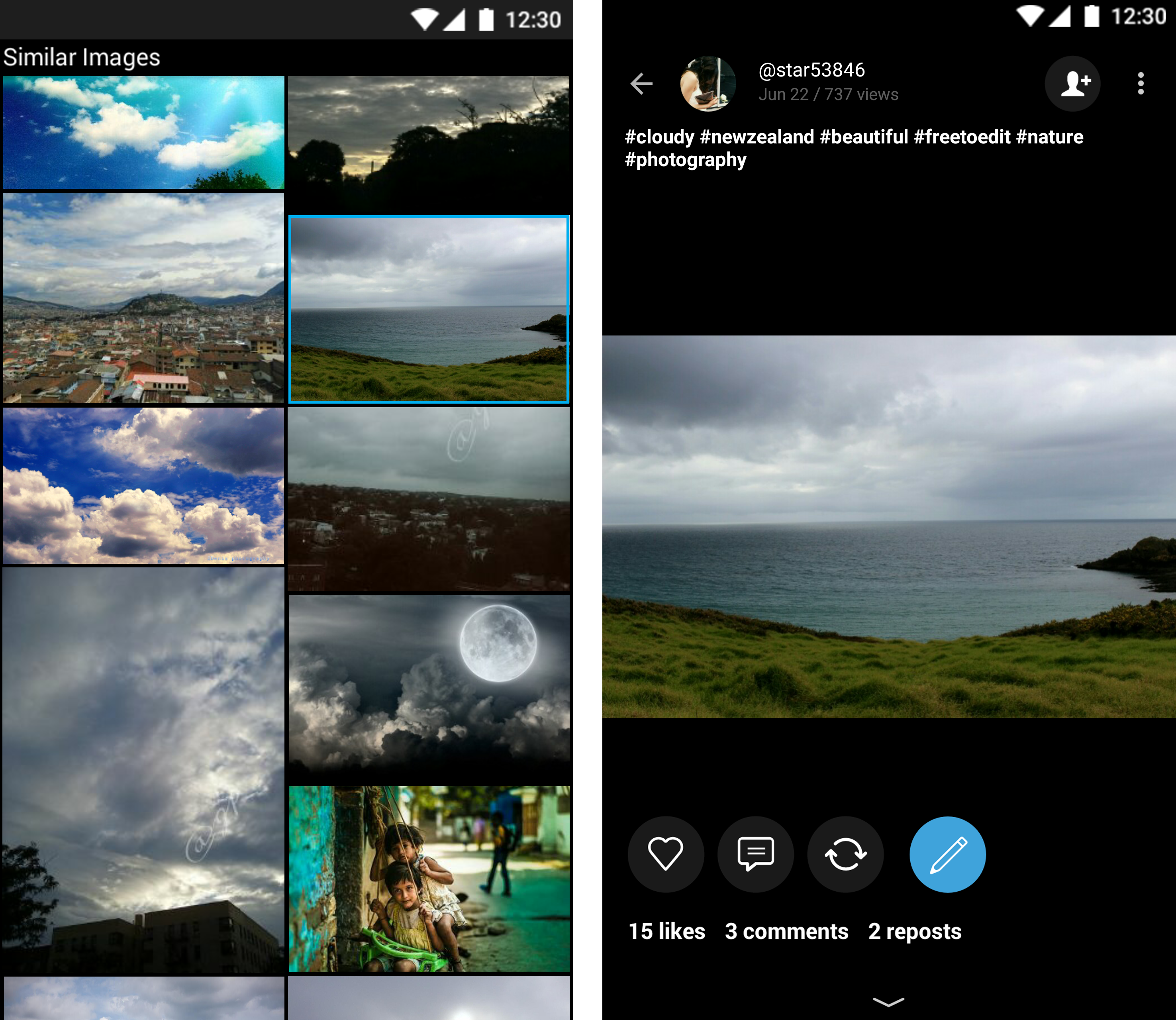 Behind the scenes, PicsArt is using artificial intelligence to search through millions of images and identify those with similar attributes to what you're looking for. It's like magic.
Now that you've found the right image for the effect you want, you can start creating your image with PicsArt — just like the amazing image we started with at the top of this post. All the detailed instructions on how to create double exposures are available on our extensive tutorials page. After a few easy steps, we created this image and shared it with the PicsArt community.
And that's the power and inspiration of Similar images in action.