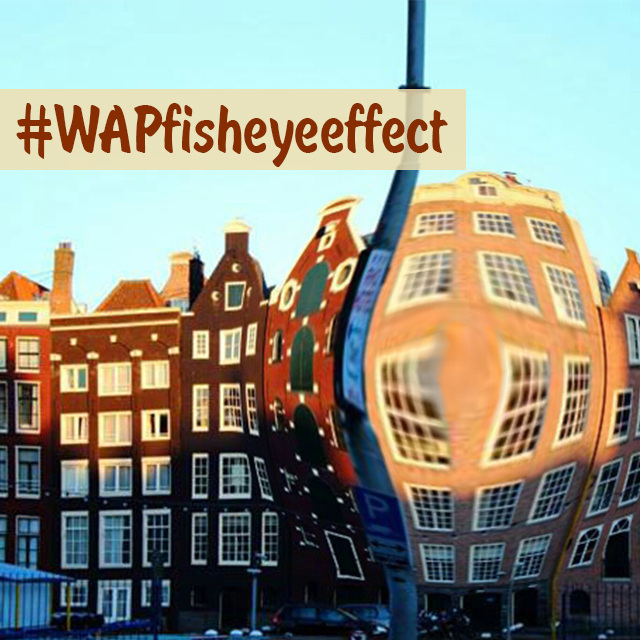 The Fisheye Photo Effect can be found in the Distort section of the Effects menu. The photo effect stretches your pics around a rounded camera lens, and the overall result is an exaggerated size of objects in the center of your photograph. It is as if your photo was taken on the face of an empty balloon which was then inflated. It's a simple principle, but the opportunities are limitless exciting, and even silly at times. You are going to have a lot of fun experimenting with fisheye photo effect over the weekend.
So join the Weekend Art Project, and use the Fisheye Effect to create an awesome shot!
How to submit your photos
Tag your images with #WAPfisheye or submit them directly in the contest section. Submit no more than a maximum of two photos.
How to Vote for the Contest
Winners will be selected based on user votes, so be active, follow the contest and vote! Vote in the 'Contest' section in the app or else visit the 'Contest' section on our website to vote!
Contest Deadlines
All entries must be submitted by Sunday, January 12, at midnight (PST).
Voting ends on Monday, January 13, midnight (PST).