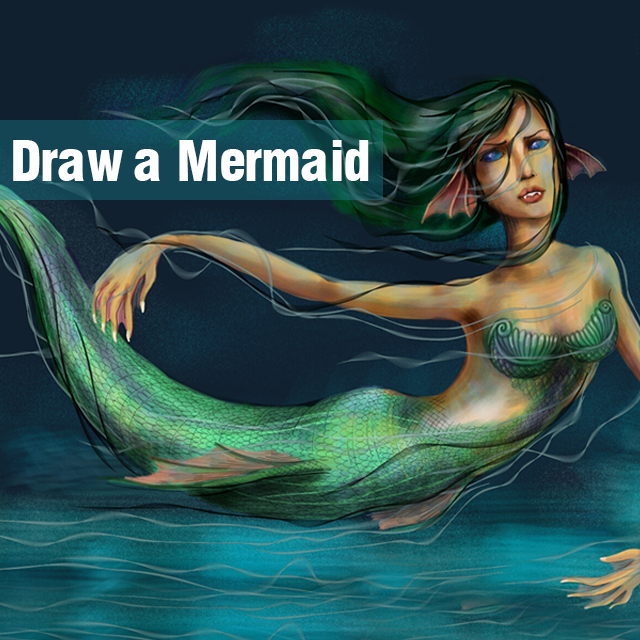 The drawing challenge this week is to use PicsArt drawing tools to create the most stunning original mermaid drawing.
Mermaids are among the creatures from ancient myth, most recognizable in modern culture. These half women and half fish are symbols of mystical beauty, and most legends of mermaids involve sailors falling in love, sometimes fortuitously and sometimes to great peril.
This week, bring the legend to life and imagine your own mermaid for the Drawing Challenge.
New Submission Rules & Deadlines!!!
All mermaid drawings must be submitted between 9:00 AM (PST) on Saturday, Aug 10th and 3:00 PM (PST) on Sunday, Aug 11th.
To Submit your drawings wait for the tag which will be announced this Saturday at 9:00 AM (PST) on Facebook, Google+ and Twitter.
How to Vote
Voting will begin as soon as submissions start at 9:00 AM (PST) on Saturday, and will last until 3:00 PM (PST) on Monday.
You can vote for your favorite images in the "Contests" section of the app or by visiting the "Contests" section of our website.
Non-Original Artwork Will be Removed!!
All submissions must be original drawings created by users using only the PicsArt App drawing tools.

Users CANNOT copy images from our clipart files, other users, or the Internet.
Images that don't meet the requirements above will be removed, to ensure fair voting opportunities for authentic drawings! Thank you.