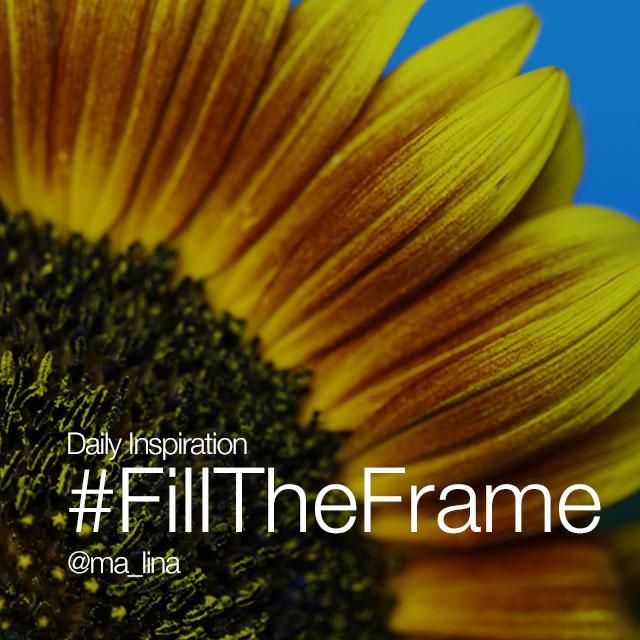 Yesterday we started taking a closer look at composition and the role that empty space can play in the overall mood of an image. Today we're taking a look at the other end of the spectrum with the hashtag #FillTheFrame.
As you take photos today, leave as little empty space in your frame as possible. How does this affect your image's composition and mood?
Also, don't zoom in. Okay fine—you can zoom in, but if you can avoid it by standing up and taking a few steps forward, do that instead! You might discover an interesting new angle simply by moving around.
If you discover later on that your shot isn't as close up or zoomed in as you would have liked, use the Crop Tool to perfect it, and share it with us using the hashtag #FillTheFrame.