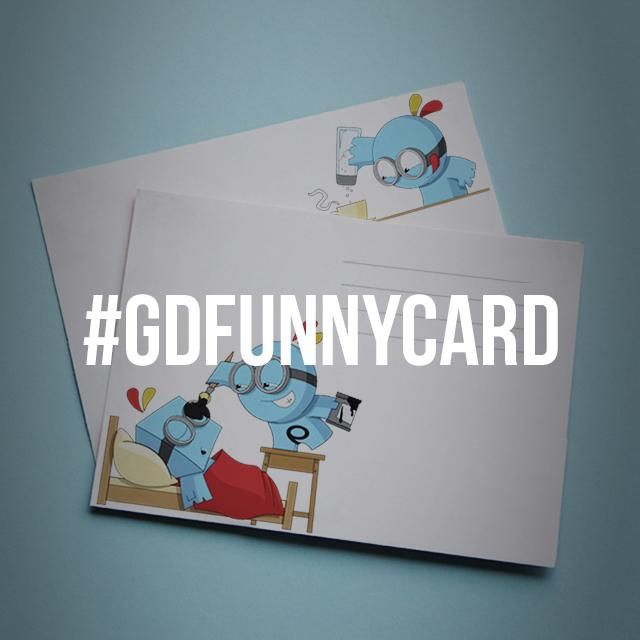 For our Funny Card Graphic Design Contest, use the PicsArt app to create a humorous card.
With April Fools' Day around the corner, 'tis the season for gags. Use images, text, frames, and anything else in the PicsArt toolbox to design a card that will tickle the funny bones. If you can create something that makes you laugh, chances are voters will think it's funny too, whether you want to use text to show off your razor-sharp wit or share a hilarious photo you've kept up your sleeve.
Share your funny card on PicsArt with the tag #GDfunnycard to enter it into this week's contest.
How to Enter the Contest
Enter your design by tagging it with #GDfunnycard or submitting it in the Contests section. Submit a maximum of two designs between Tuesday, March 24th, and Thursday, March 26th, 11:59PM PDT.
How to Vote
Voting starts Friday, March 27th, and closes at 11:59PM PDT on Wednesday, April 1st. Vote in the Contests section by selecting your favorite entries. Under our new rules, all entries in the Contests section will be displayed in random order. No new entries are permitted once voting begins.
Contest Winners
The 10 designs with the most votes at the end of the voting period win. Our jury will also select and feature one entry that did not make it into the top 10.