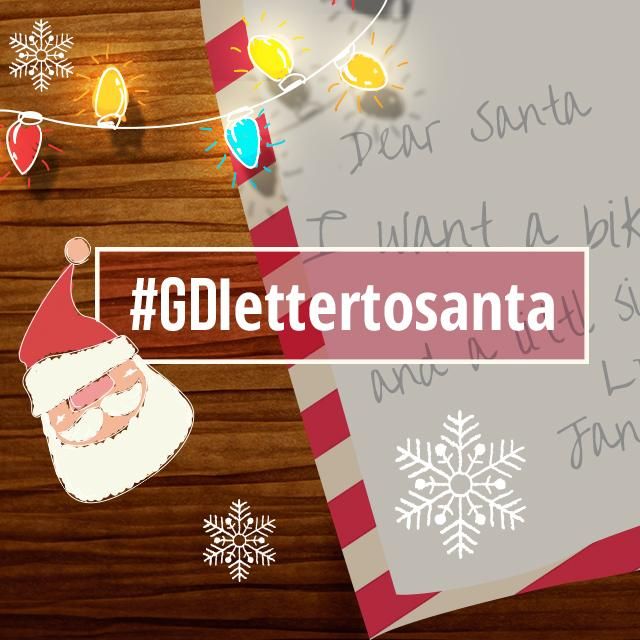 Are you on Santa's Naughty List or Nice List this year? Now that Thanksgiving has passed, it's time to switch gears and get ready for the next big holiday–Christmas. If you've got a special gift request, something to confess, or just want to know Santa's cookie preference, then get in the holiday spirit by sending him a letter with this week's #GDlettertosanta Graphic Design Contest.
With the power of PicsArt, the possibilities are endless. Use the Photo Editor and drawing tools to design your own Christmas-themed stationery. Customize your letter with a festive border from the Christmas Frames package or spice it up with a sketch from Doodle Christmas. Most importantly, say whatever you need to say to Santa so that you start the holiday season off on the right foot.
Submit your designs and we'll take care of delivering them to the North Pole!
How to Enter the Contest
Submit an entry by tagging it with #GDlettertosanta or by submitting it in the Contest section. Submit a maximum of two designs between Tuesday, December 2nd and 11:59PM on Thursday, December 4th.
How to Vote
Voting starts on Friday, December 5th and closes at 11:59PM PST on Wednesday, December 10th.
Vote in the Contest section by selecting your favorite entries. Under our new rules, all entries in the Contest section will be displayed in random order. No new entries are permitted once voting begins.
Contest Winners
The 10 designs with the most votes by the close of voting wins. Our jury will also select and feature one entry that did not make it to the top 10.