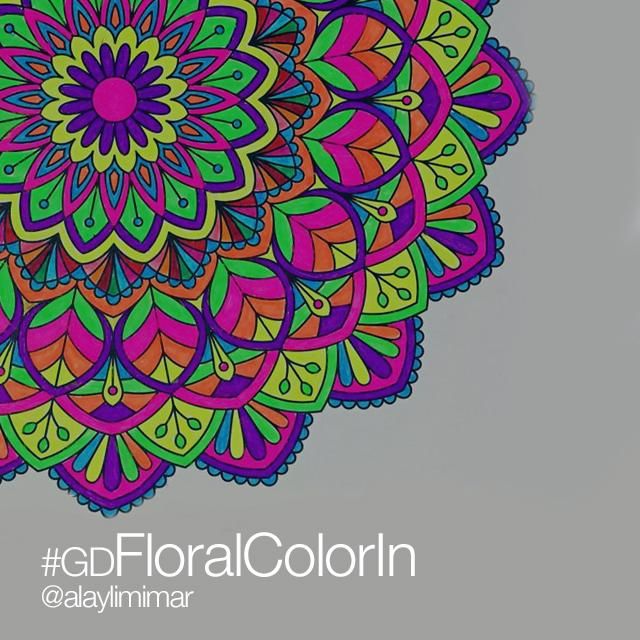 For this week's Graphic Design Contest, get creative with coloring!
There's a lot of buzz these days about coloring books being a great stress reliever for adults, and this week, we're testing it out—with PicsArt! To participate in the #gdFloralColorIn Contest, download the Floral Coloring Set package from the PicsArt Shop, choose your favorite template, and use Draw to color it in.
To enter the Contest, share your creation with #gdFloralColorIn!
How to Enter the Contest
Submit a maximum of two images between Tuesday, October 13th and Tuesday, October 20th at midnight PDT.
Submit an image by tagging it with #gdFloralColorIn or by entering it in the Contests section.
How to Vote
Vote for your favorite submissions in the Contests section by using the Vote button. All entries will be displayed randomly.
Voting begins Wednesday, October 21st and closes Sunday, October 25th.
Contest Winners
The 10 submissions with the most votes win and will be featured within PicsArt as winners of the Contest. Our jury will also choose one entry outside of the top 10 to be featured.
Have questions? Write to us at contest@picsart.com.