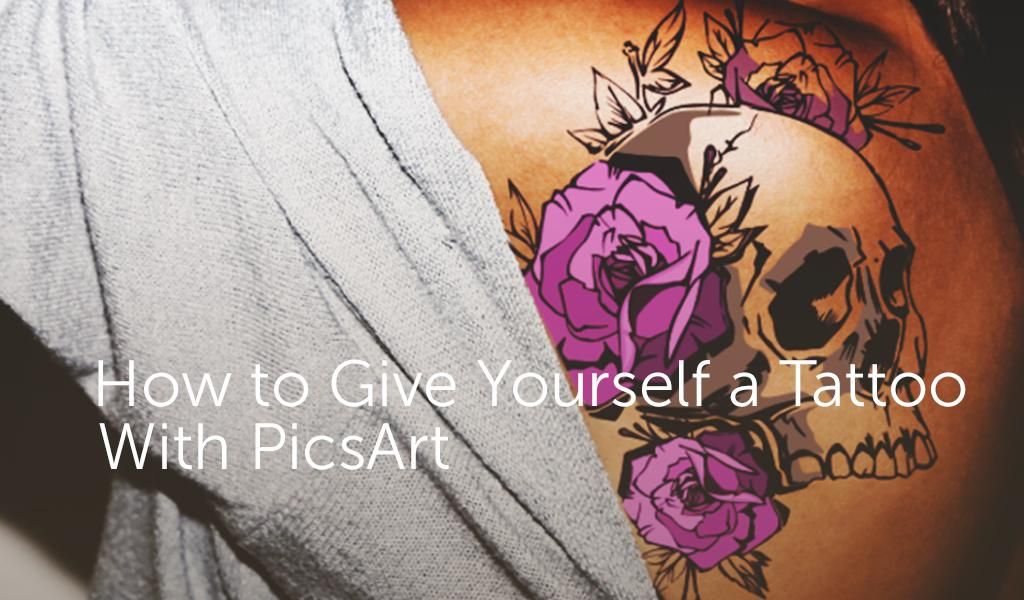 In this step-by-step tutorial, we'll show you how to use the photo editor to give yourself the tattoo of your dreams. Read on to learn how to do it, and then share your edits with the hashtag #Tattoo!
Step 1: Open Image and Select Clipart Package
Open your desired image in the photo editor. Next, tap the Clipart icon. Select Tattoo from the list of available Clipart packages.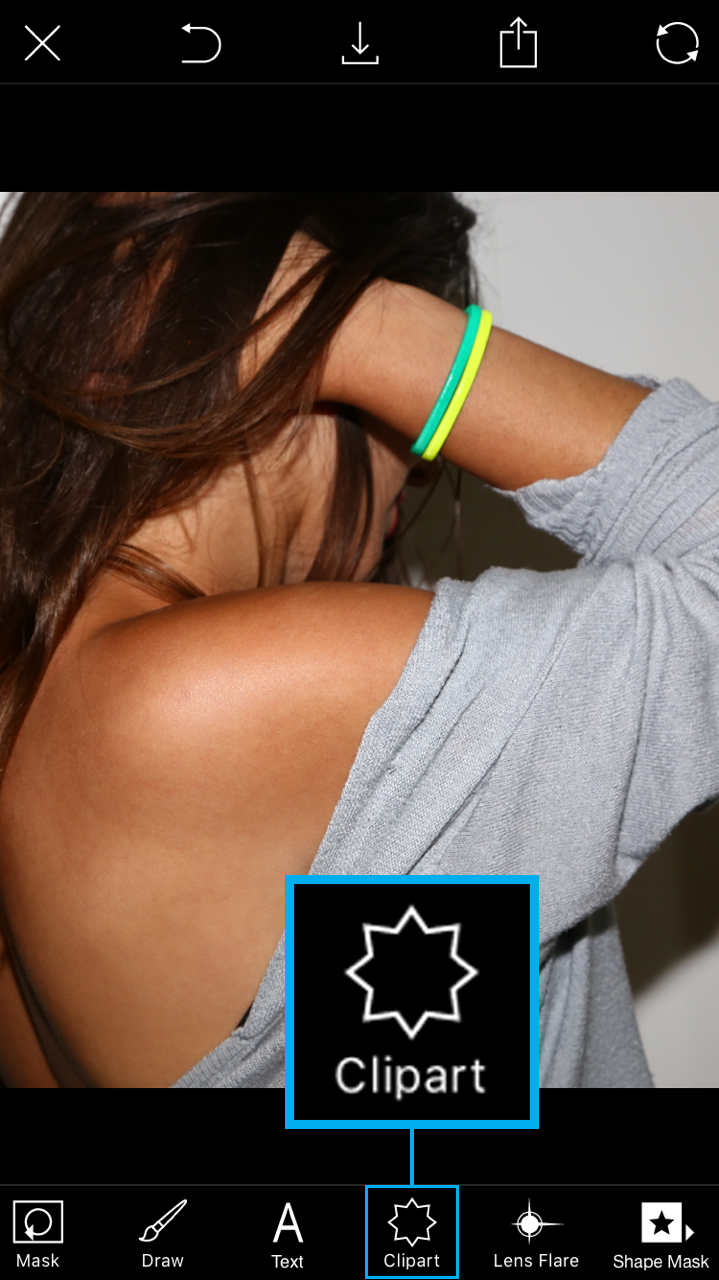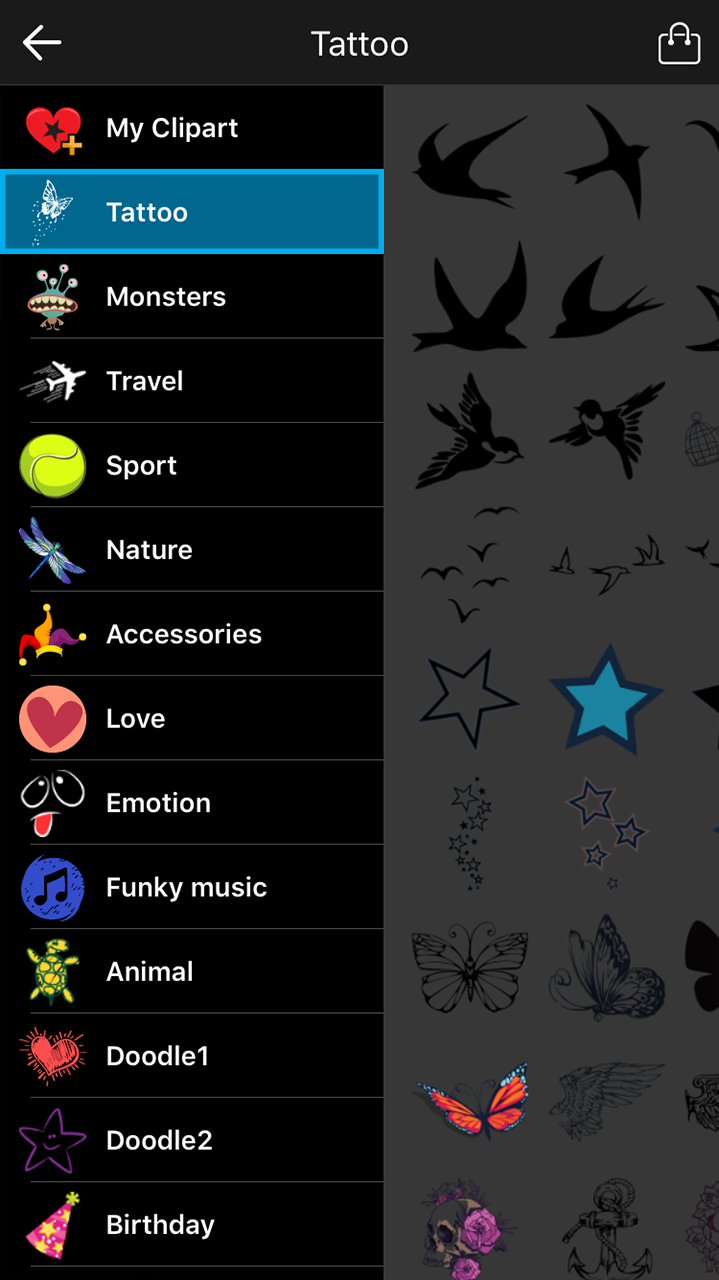 Step 2: Insert Tattoo Clipart
Select the tattoo of your choice and place it on your image. Adjust the size to fit your image using the arrows in the corner of your image.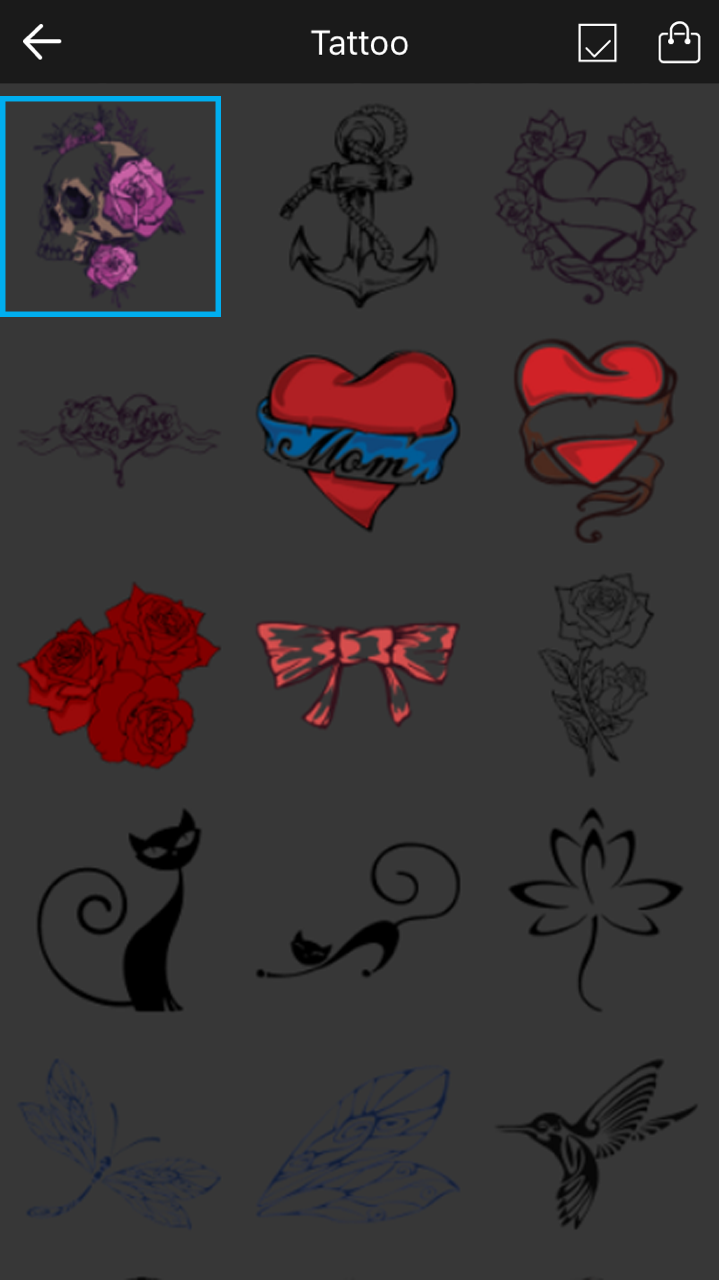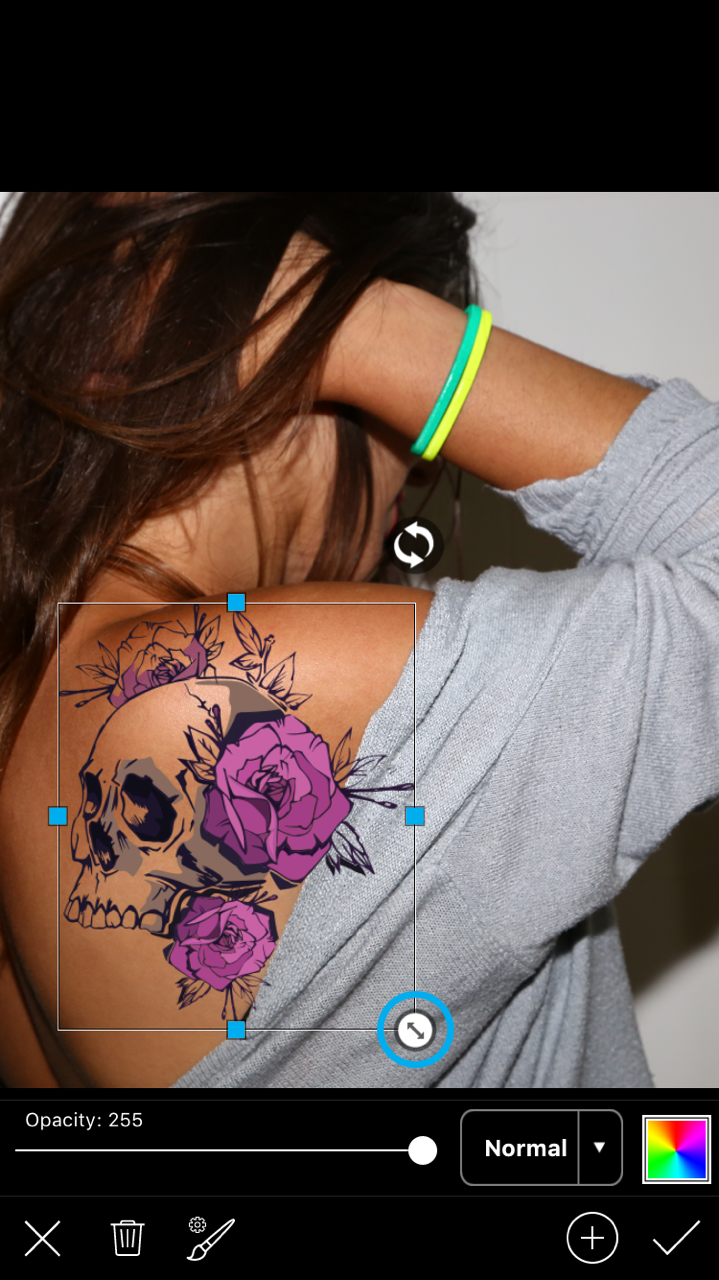 Step 3: Open Eraser Tool
Tap on the paintbrush icon. Next, open the brush settings menu by tapping on the circular icon.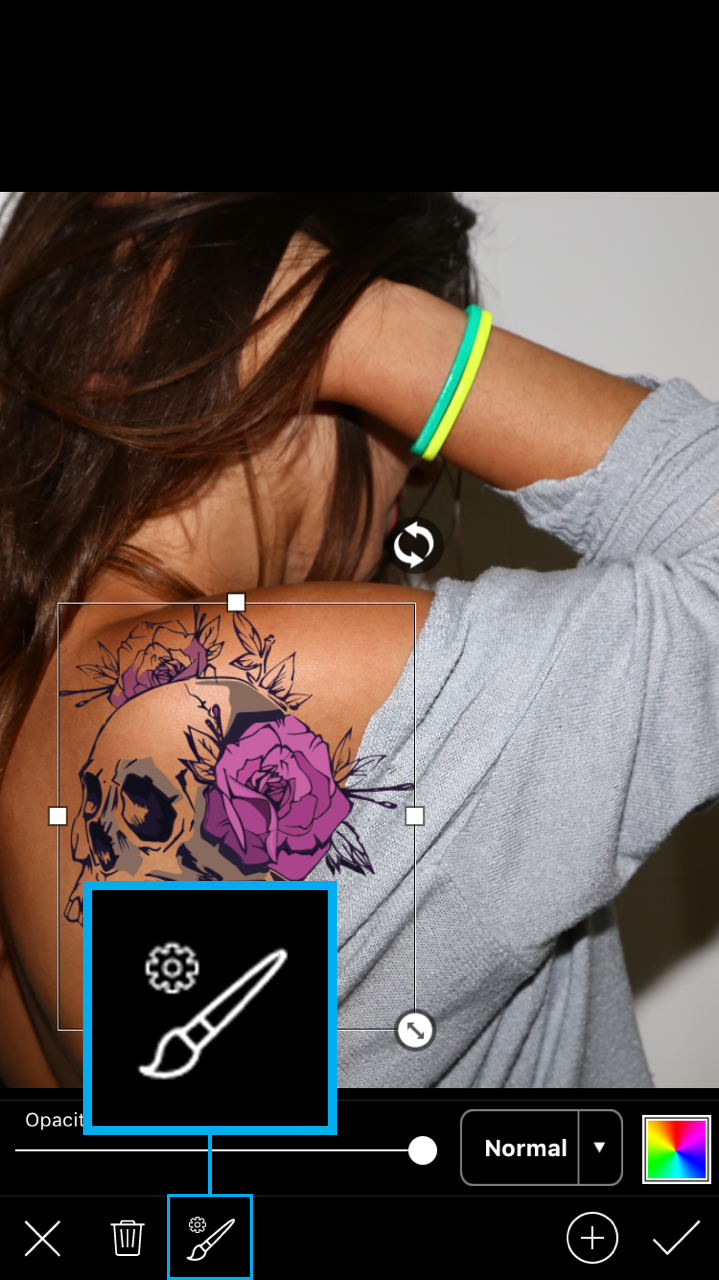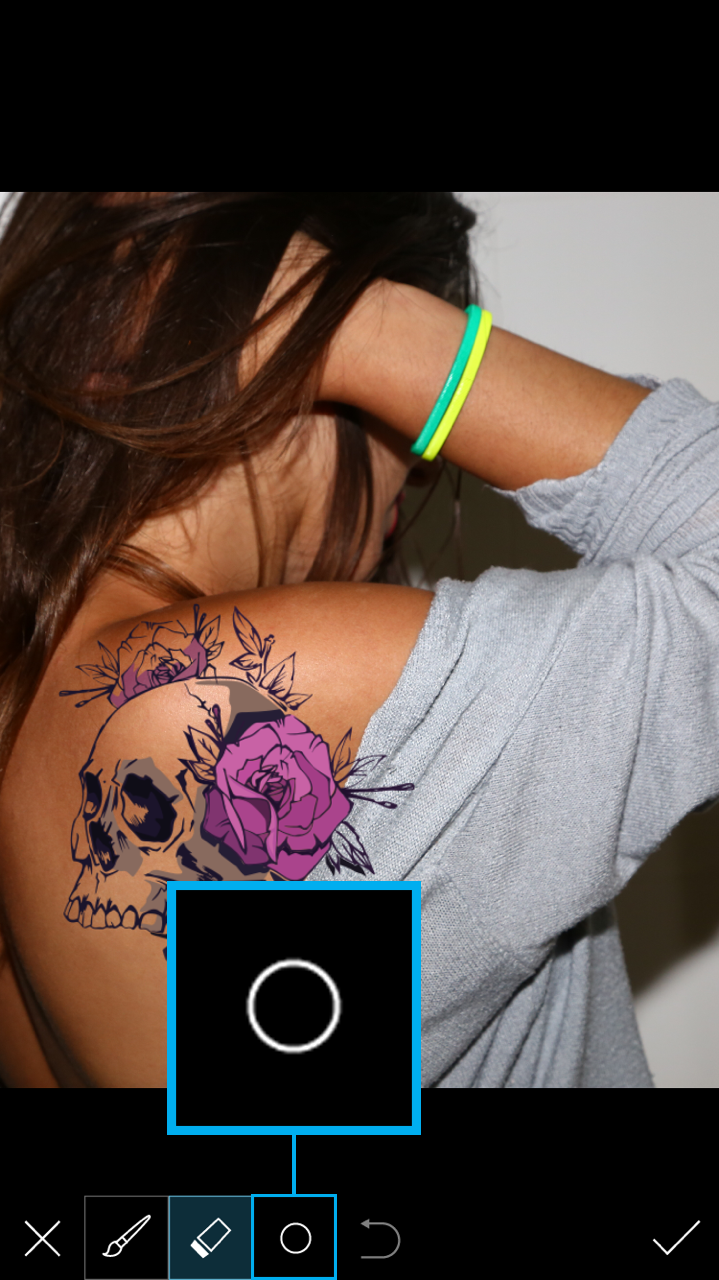 Step 4: Erase Clipart
Select the size, opacity, and hardness of your eraser and tap the check mark to confirm. Use your finger to erase parts of the tattoo from your image. Tap the checkmark to confirm your changes.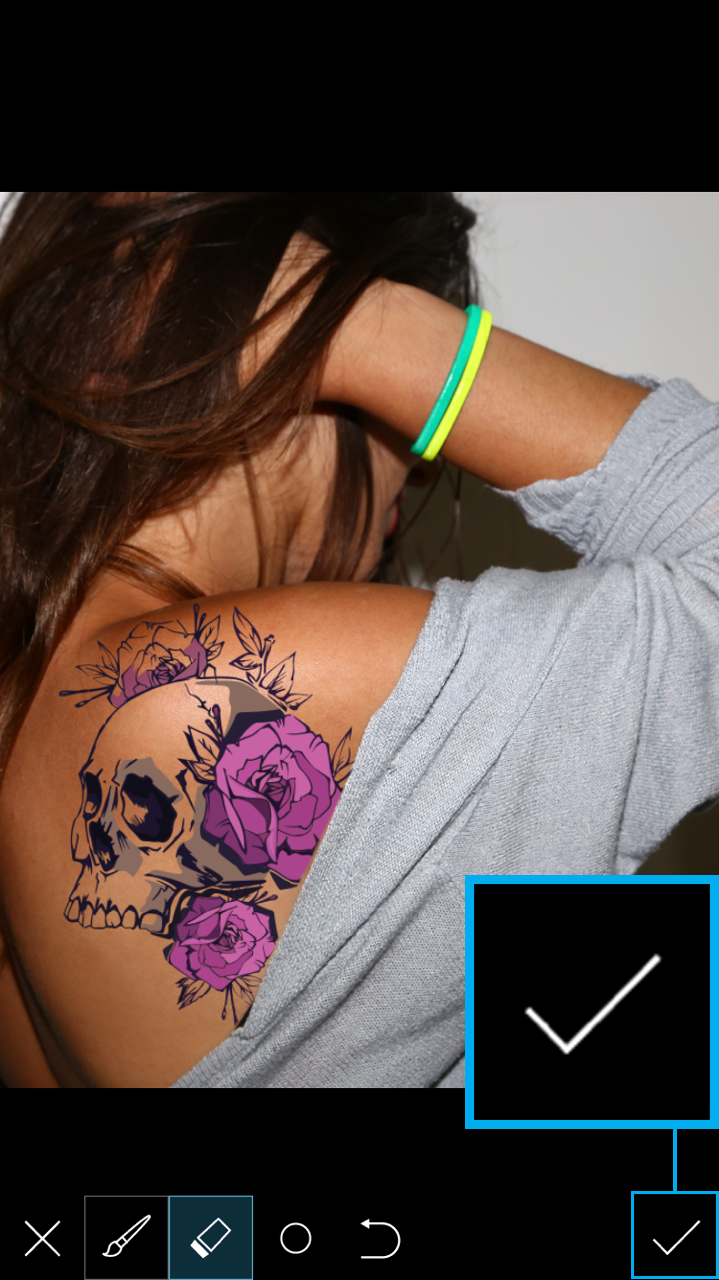 Step 5: Open Effects Menu
Tap on the check mark again to confirm. Next, tap on Effect to open the Effects menu.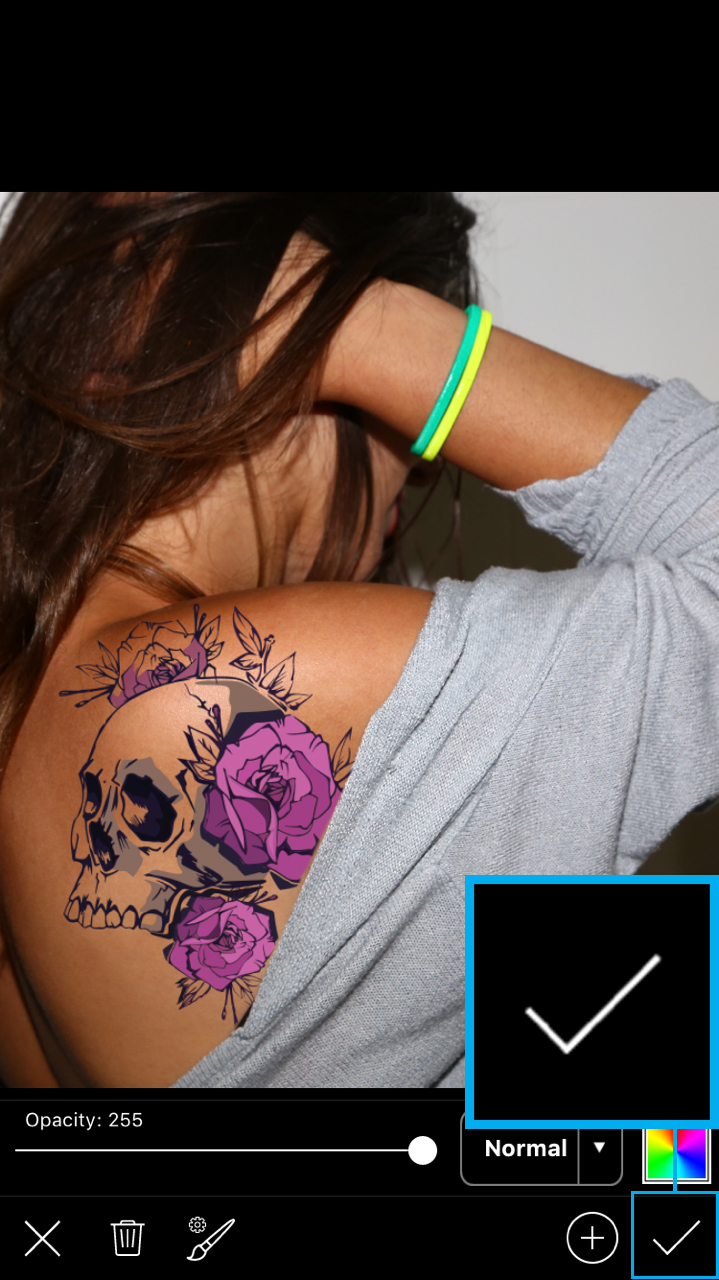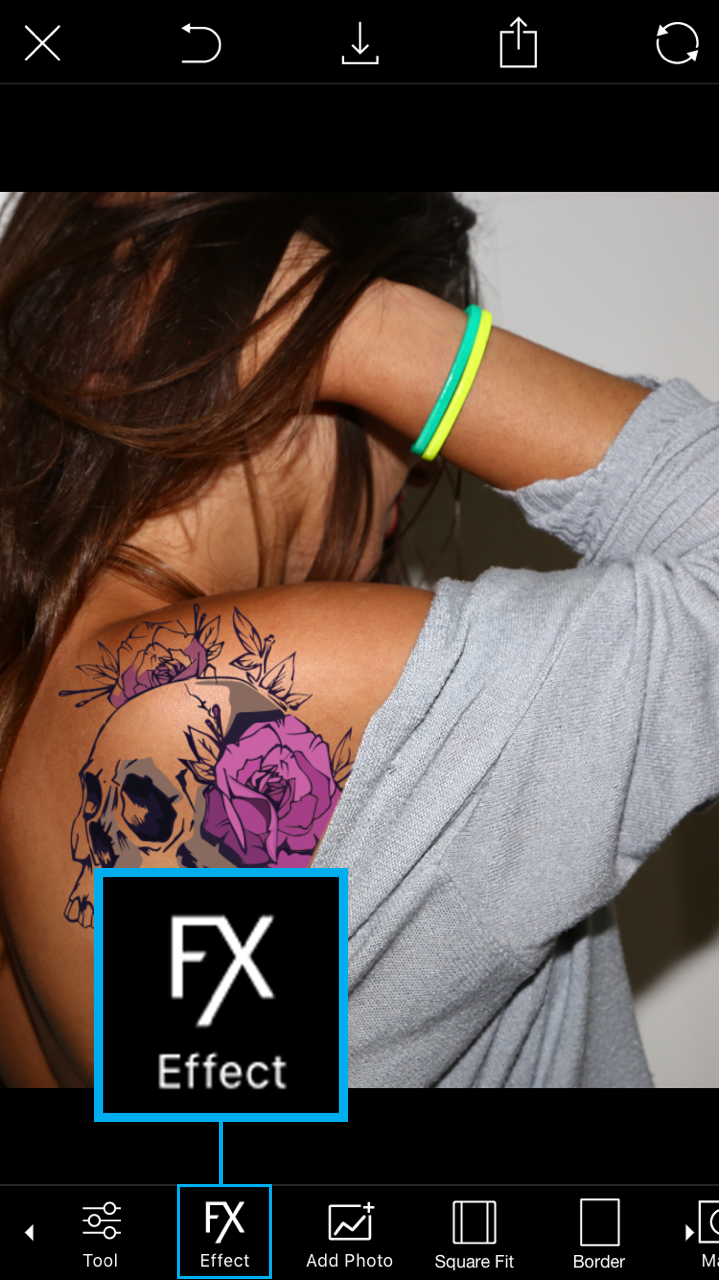 Step 6: Apply Photo Effect and Save
Select the Drama Effect from the available options and tap the check mark to confirm. Save your image and share it in the app with the hashtag #Tattoo!