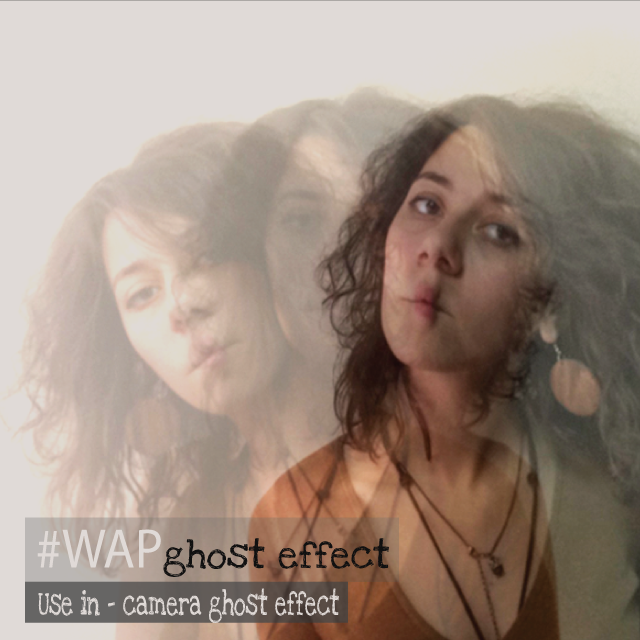 For this week's Weekend Art Project, we are celebrating the lead up to Halloween with our brand new Ghost Effect!
The Ghost Effect lets you blend two or more photos together while in camera mode to create ghostly translucent portraits on the go. Shoot as many photos as you like, then when you press done, they all get blended into a final photo. The result makes images looks ghostly, as when you blend photos, individual elements overlap and appear translucent like a ghost. You can even choose a blending mode.
It's scare season, so join in on the fun and use the Ghost Effect to create surreal spooky images. Happy hauntings!
How to submit your photos
Tag your images with #WAPghosteffect or submit them directly in the contest section. Submit no more than a maximum of two photos.
How to Vote
Contest Winners will be selected based on user votes, so be active, follow the contest and vote! Vote in the 'Contest' section in the app or else visit the 'Contest' section on our website to vote!
Deadlines
All entries must be submitted by Sunday, October 20, at midnight (PST).
Voting ends on Monday, October 21 (PST).