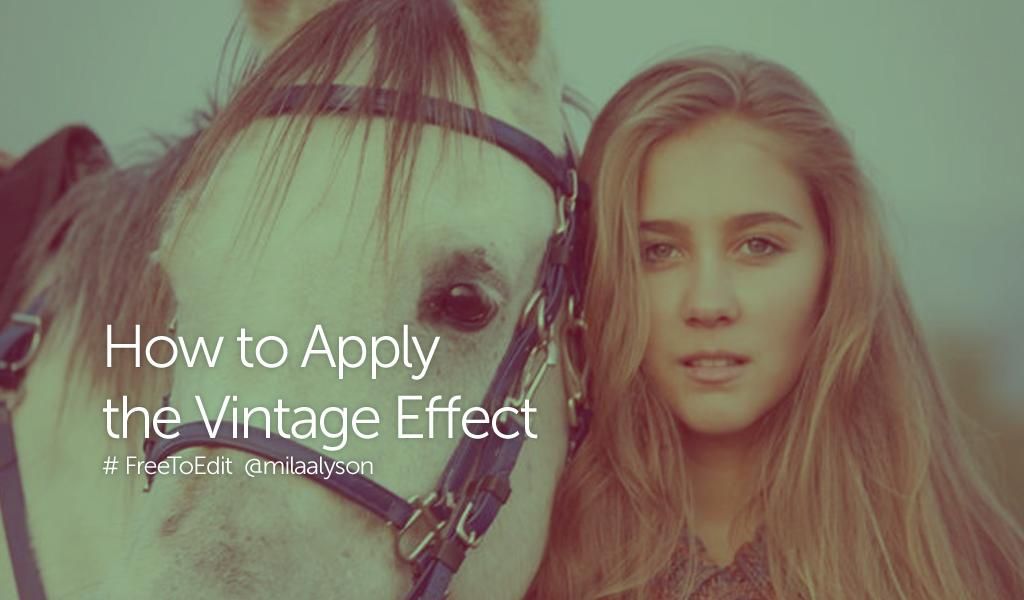 In this step-by-step tutorial, we'll show you how to use the photo editor to apply the Vintage Effect to your images. Try it out for yourself, and share your image with the hashtag #VintageEffect!
Step 1: Apply Vintage Effect to Your Image
Open your image in the photo editor. Tap the Effect icon and select Vintage from the available options.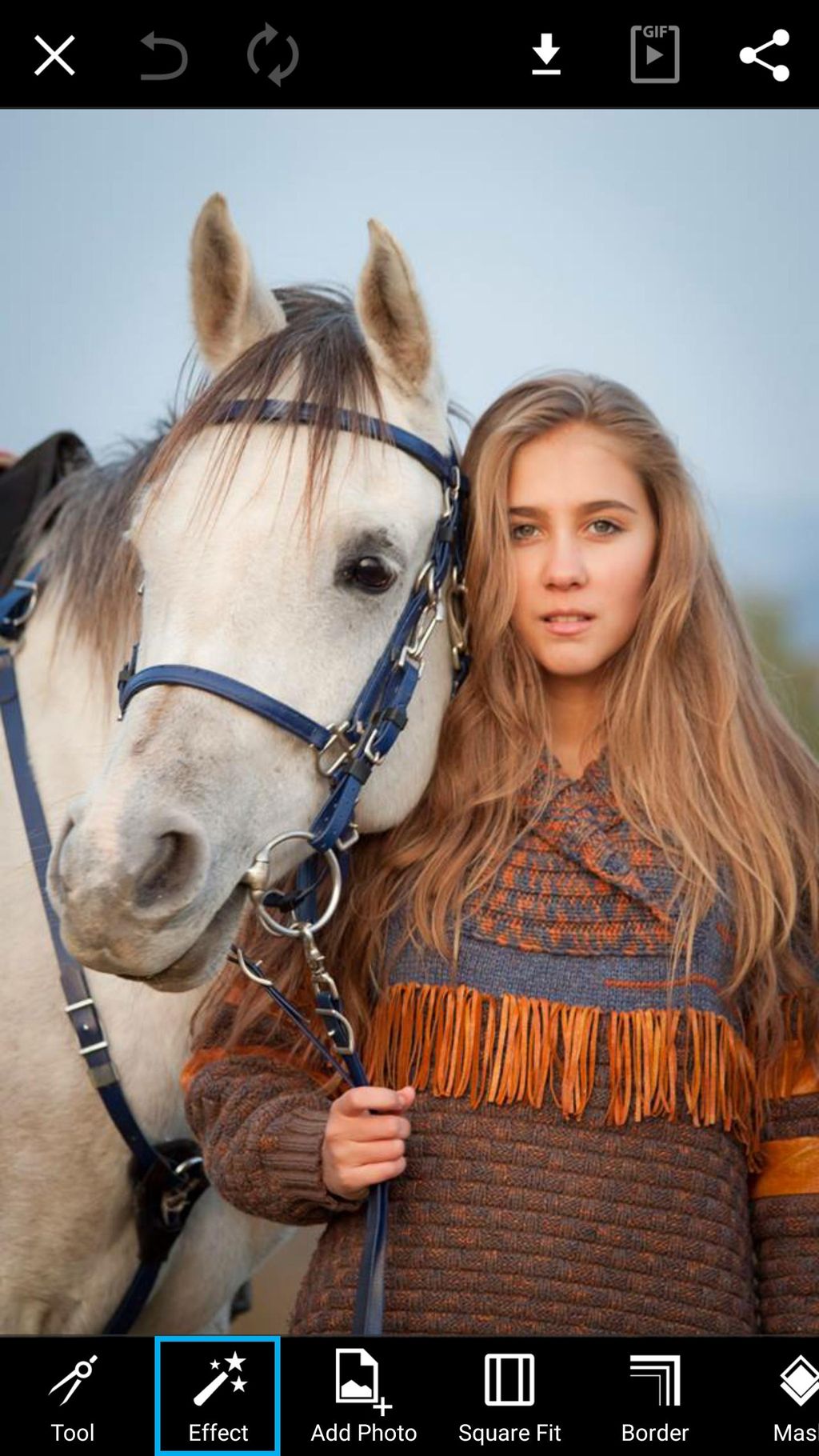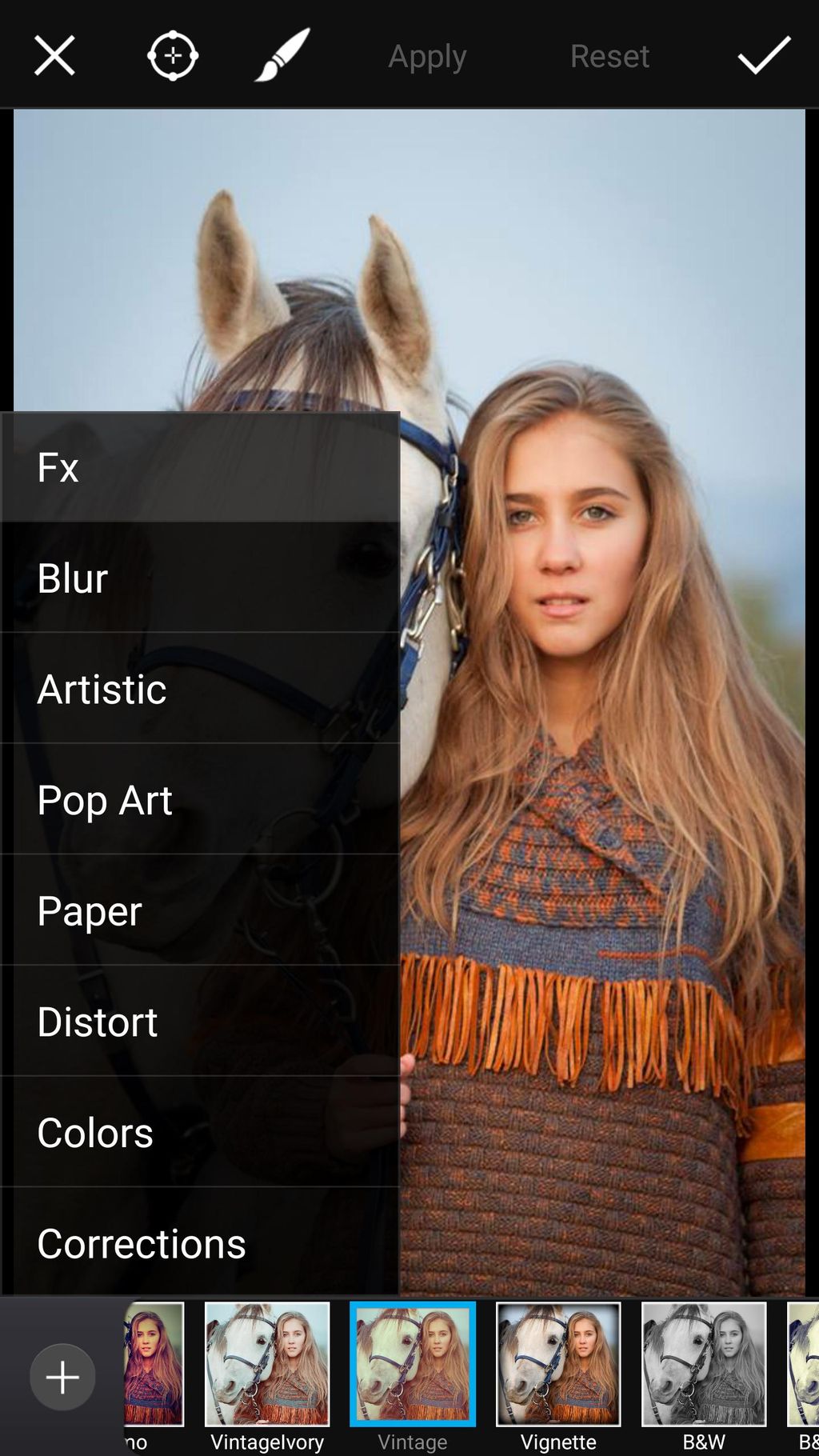 Step 2: Adjust Settings
Next, swipe the gear icon upwards to display your settings for the Vintage Effect. Use the Amount and Fade sliders to customize the Effect.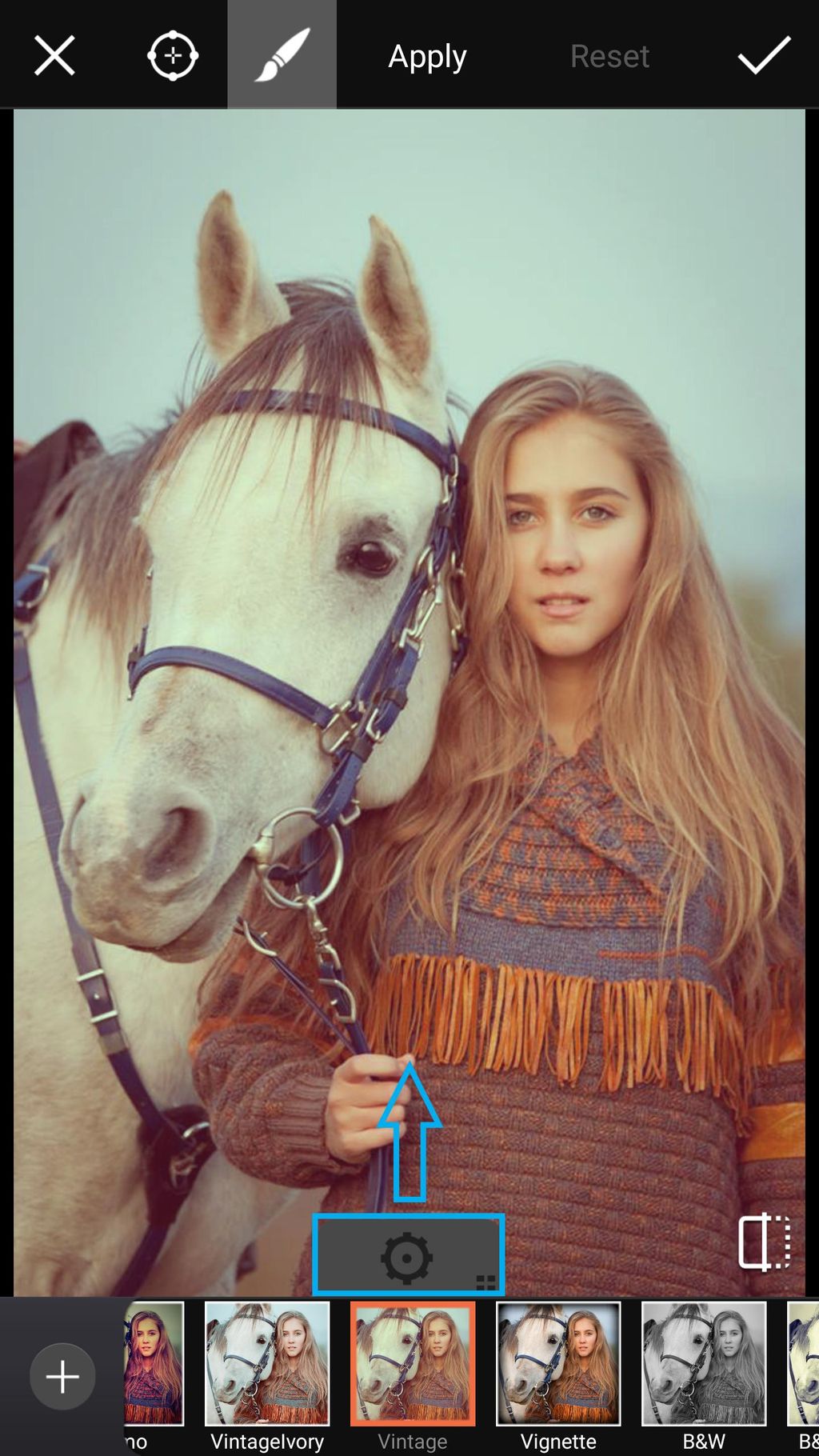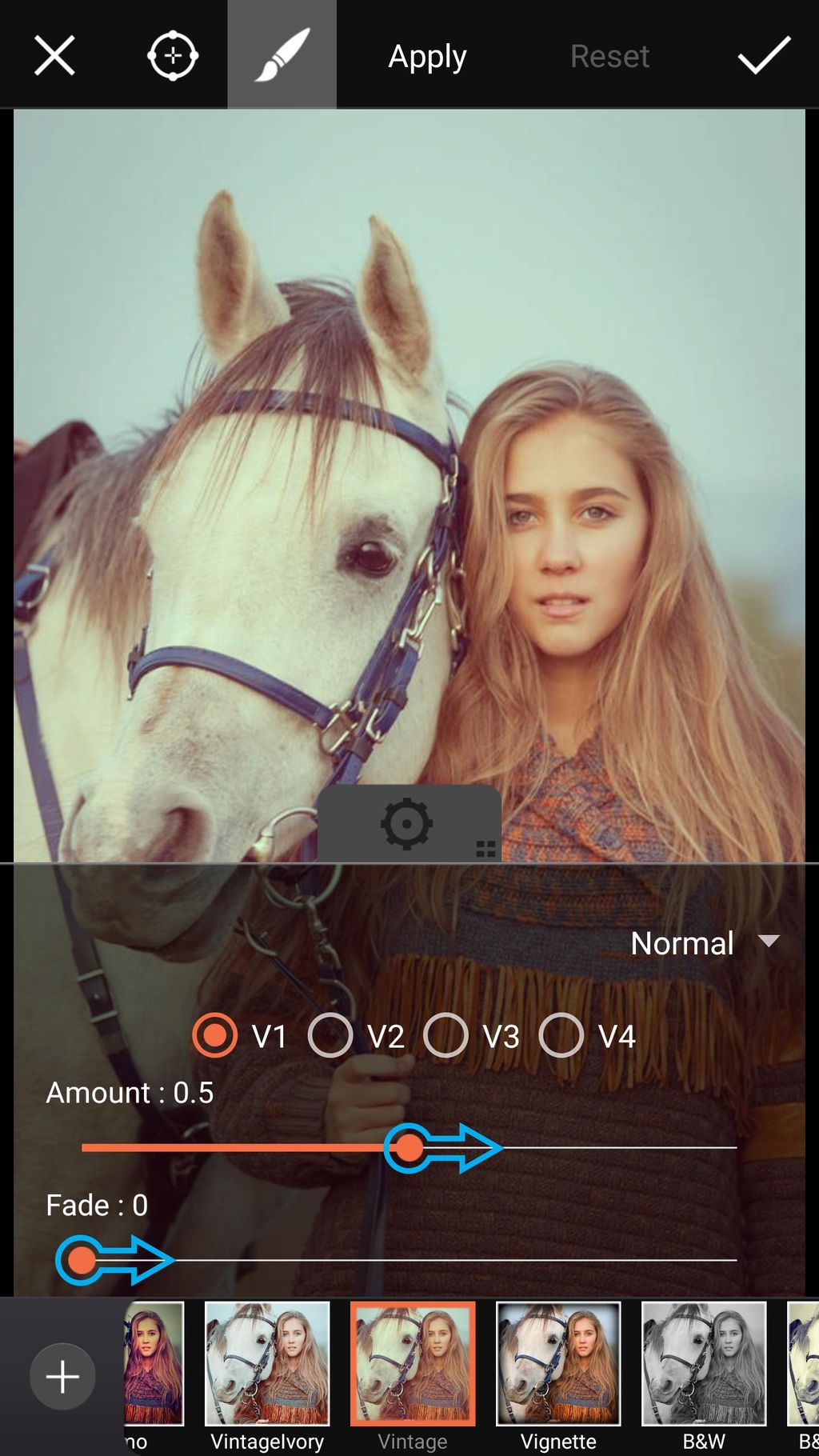 Step 3: Confirm Your Changes and Share
When finished, swipe the gear icon downwards to remove the settings panel and tap the check mark to confirm your changes. Save your image and share it in the app with the hashtag #VintageEffect!