While Sin City may be known for the bright lights, casinos and bustling nightlife, it's also an outstanding spot for photography. Most of the action is found along "the strip", making it possible to see everything on foot. Here are some tips to make the most of your adventure.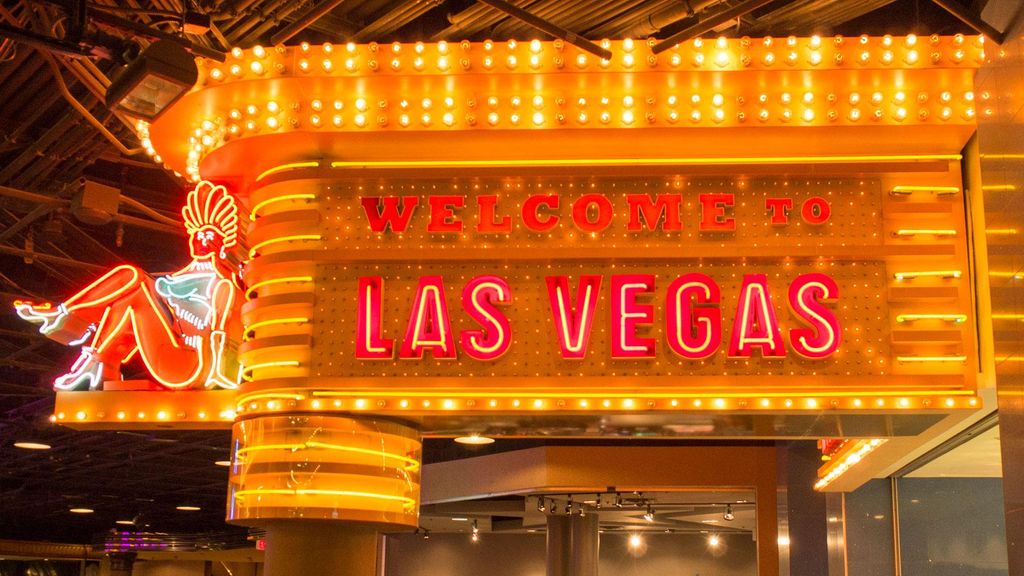 Las Vegas is actually very photographer friendly with a number of raised vantage points to shoot from. Rather than lugging a big tripod, I recommend using a small and ultra-portable tabletop tripod. This is ideal for creating extremely long exposures of the activity as it zips by below. To do this, you'll need a slow shutter speed of at least thirty seconds. To really accentuate the look of colorful car lights, wait until they are moving before pressing the shutter.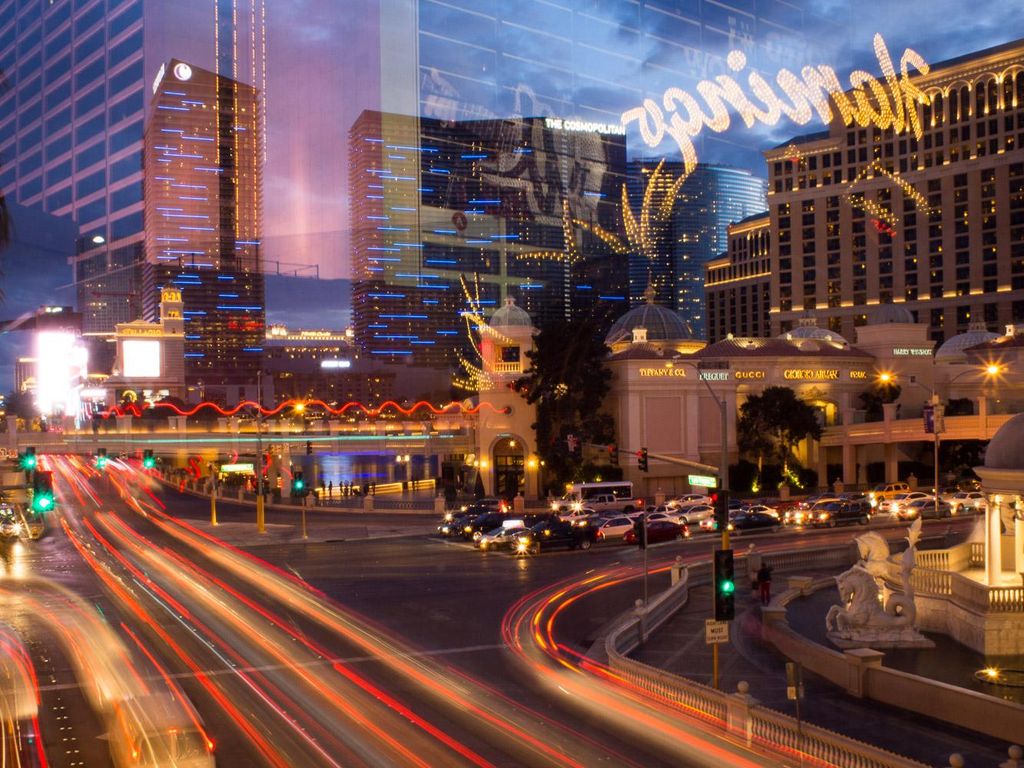 In a city of constant excitement, it's easy to lose sight of your methods for good composition. When you find an interesting subject, work to create more than just a record shot of it. Try to find a foreground to anchor the image. I found the fountain area by the Bellagio to be an ideal place to photograph the Eiffel Tower. A long exposure of sixty seconds worked to show the motion of the clouds as they frame the actual tower.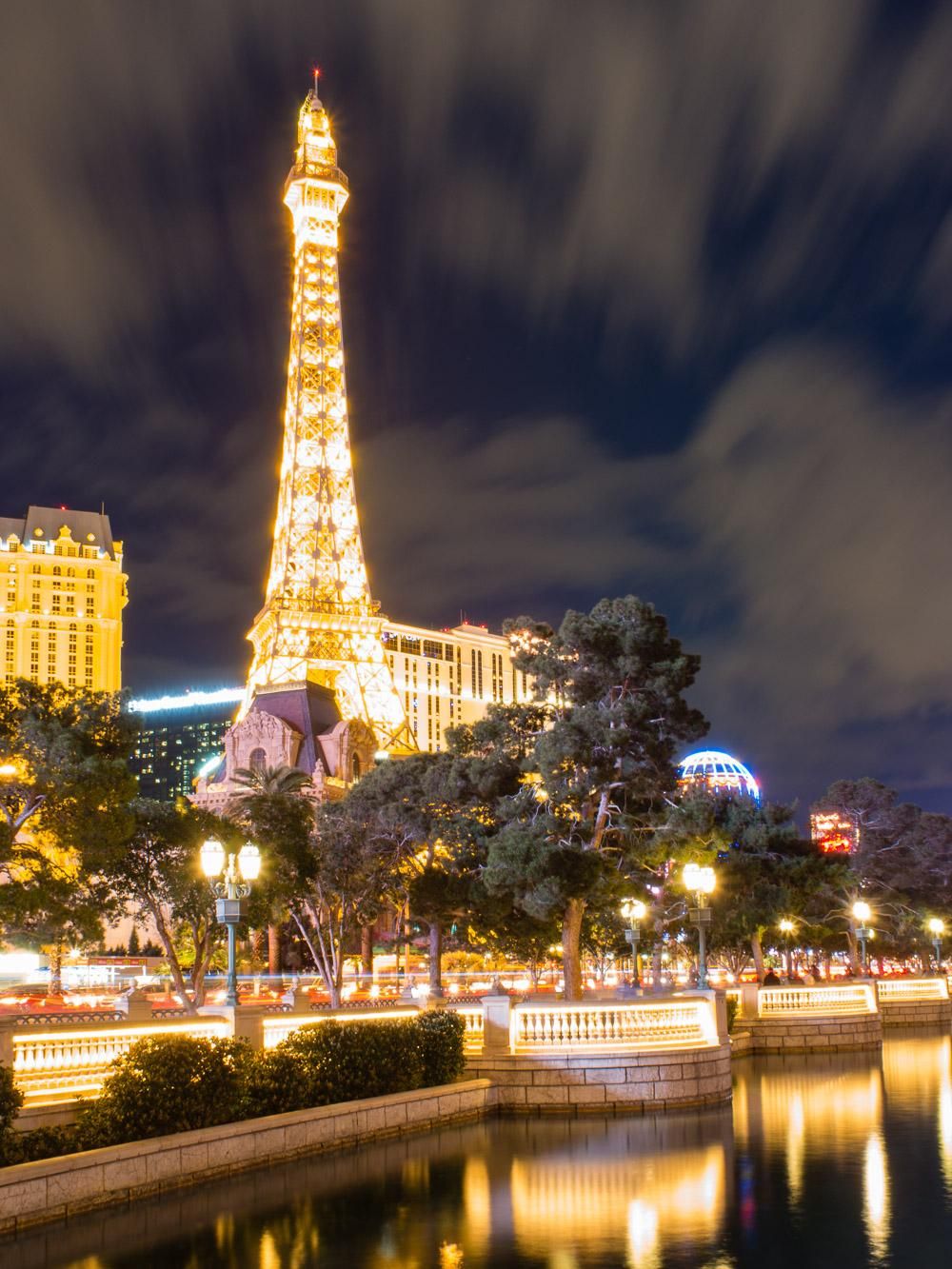 If you're afraid of heights, the High Roller observation wheel is definitely not for you. At 550 feet in the sky, you get an amazing bird's eye view of the entire city. You can go during the day, but the experience is even more dramatic at night. For the best images, press the lens against the windows. This prevents glare and also helps you stabilize the camera. You'll need to use a high ISO to avoid underexposing the shots. A wide angle zoom is a nice lens choice here as it really opens up the city below.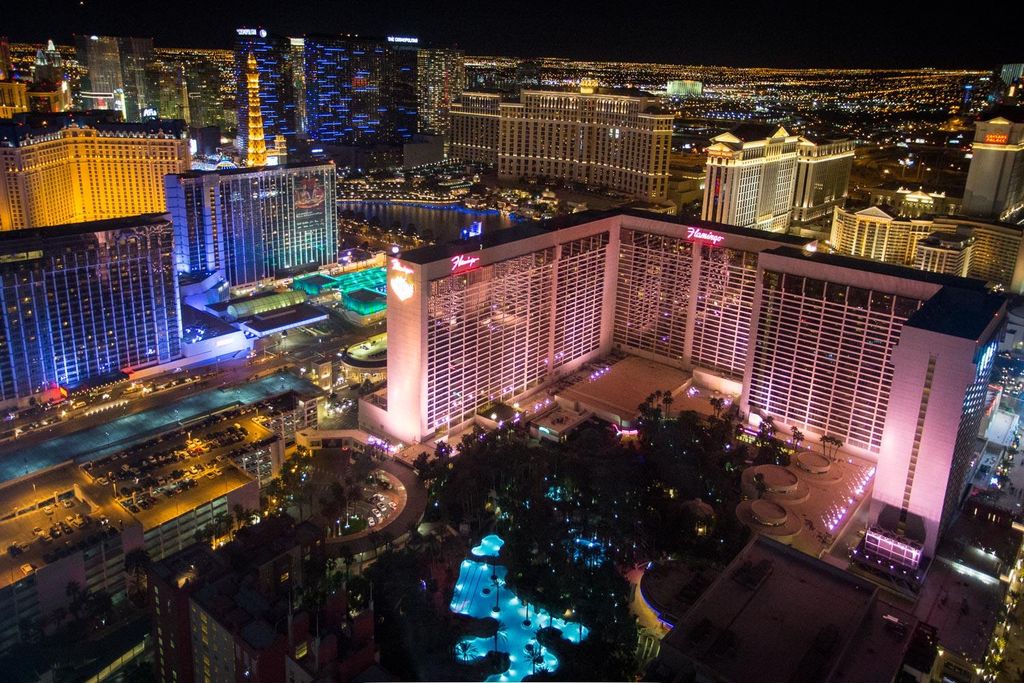 Remember, most of these landmarks have been photographed countless times, so you'll need to work extra hard to create something unique. Use everything at your disposal to do so, from the fountains, to the ponds, you are only limited by your imagination. In addition to finding a strong foreground, consider using other techniques such as framing, the rule of thirds, and leading lines.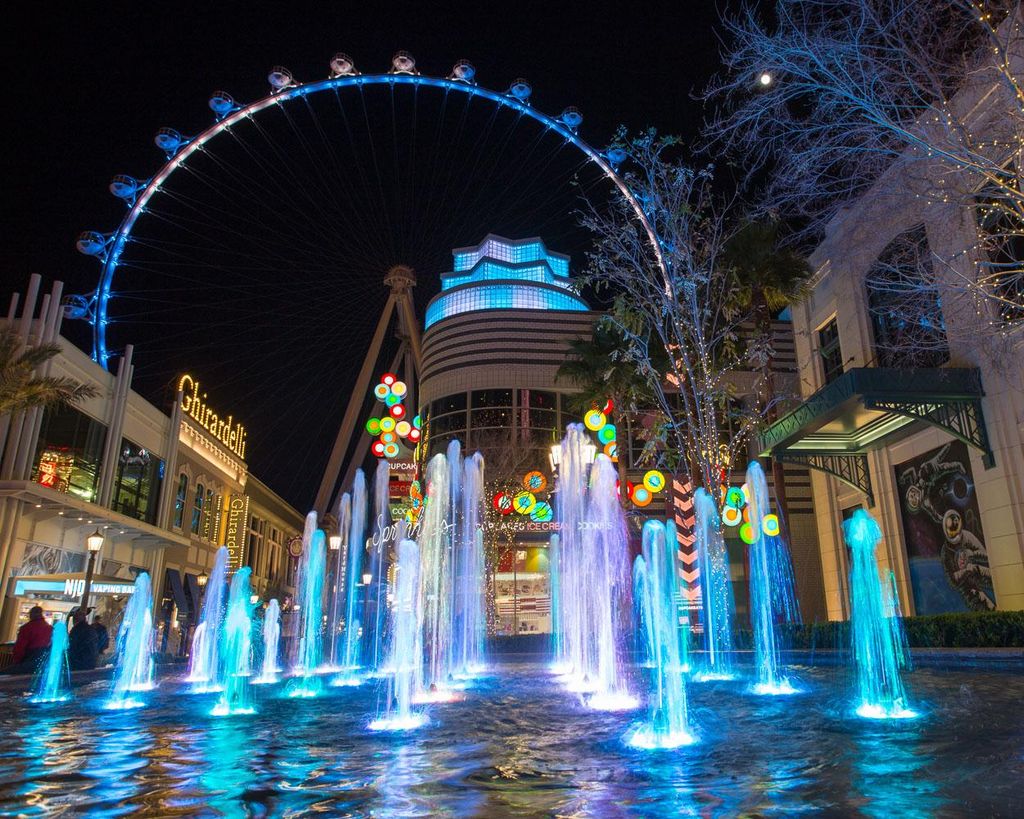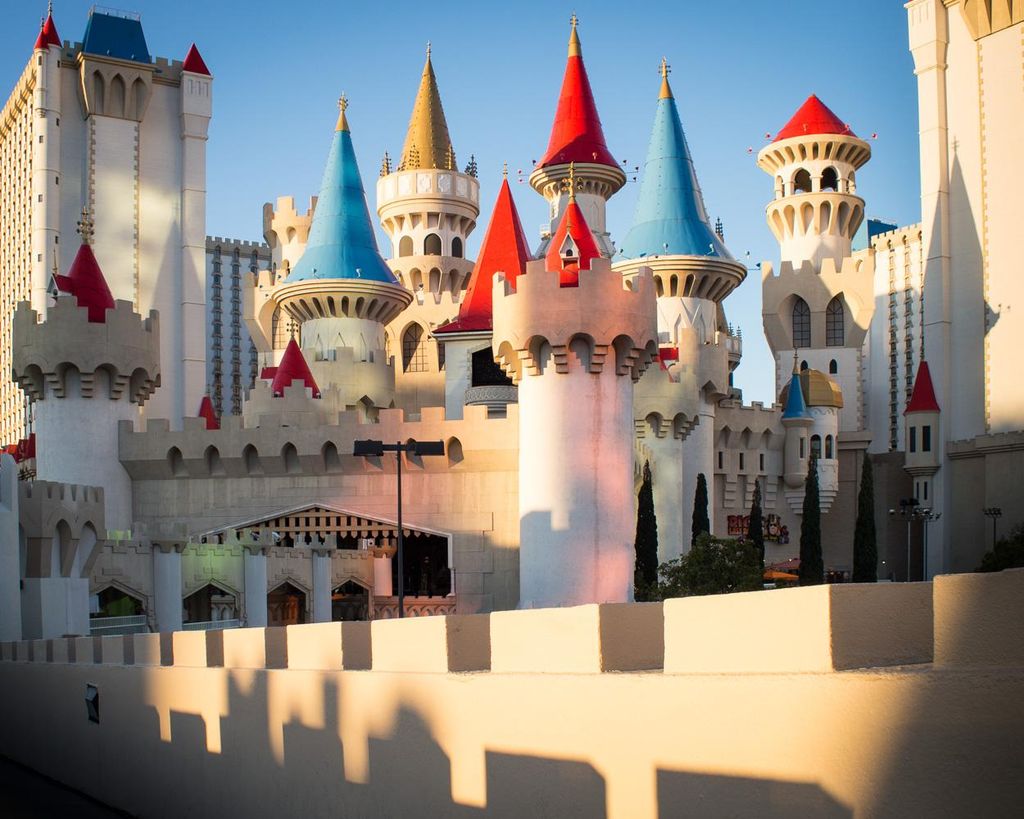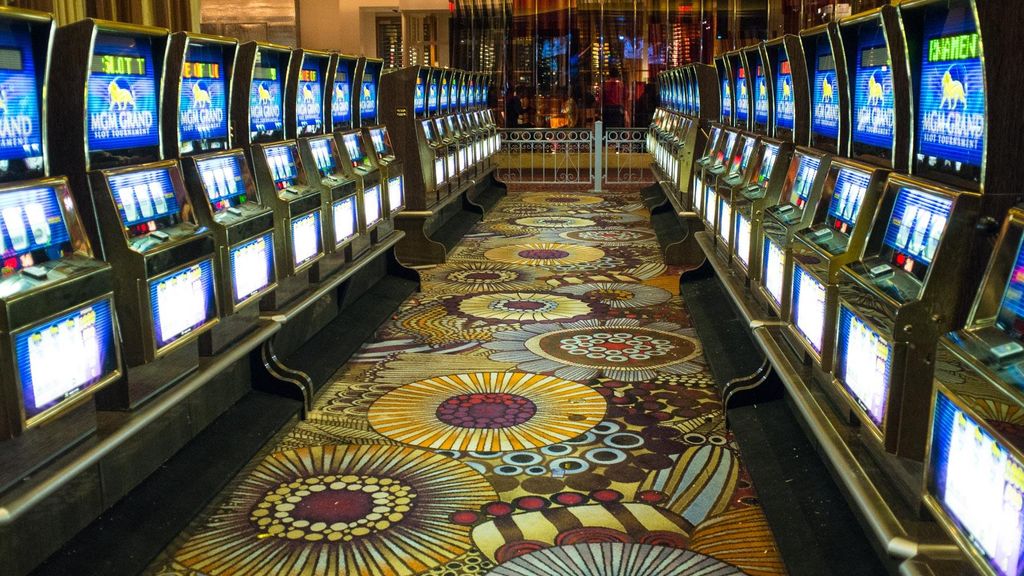 The morning is also a terrific time to be out with your camera. Not only are the streets much less crowded, but you'll be able to really see the exquisite detail in the architecture. Anytime I'm shooting when the sun is higher in the sky, I like to use a circular polarizer to deepen the blue and reduce glare on non-metallic surfaces. With more light to work with, exposures are also easier, making it possible to shoot hand-held with no camera support. The "New York" section is particularly photogenic with the impressive Statue of Liberty set in front of the skyscrapers.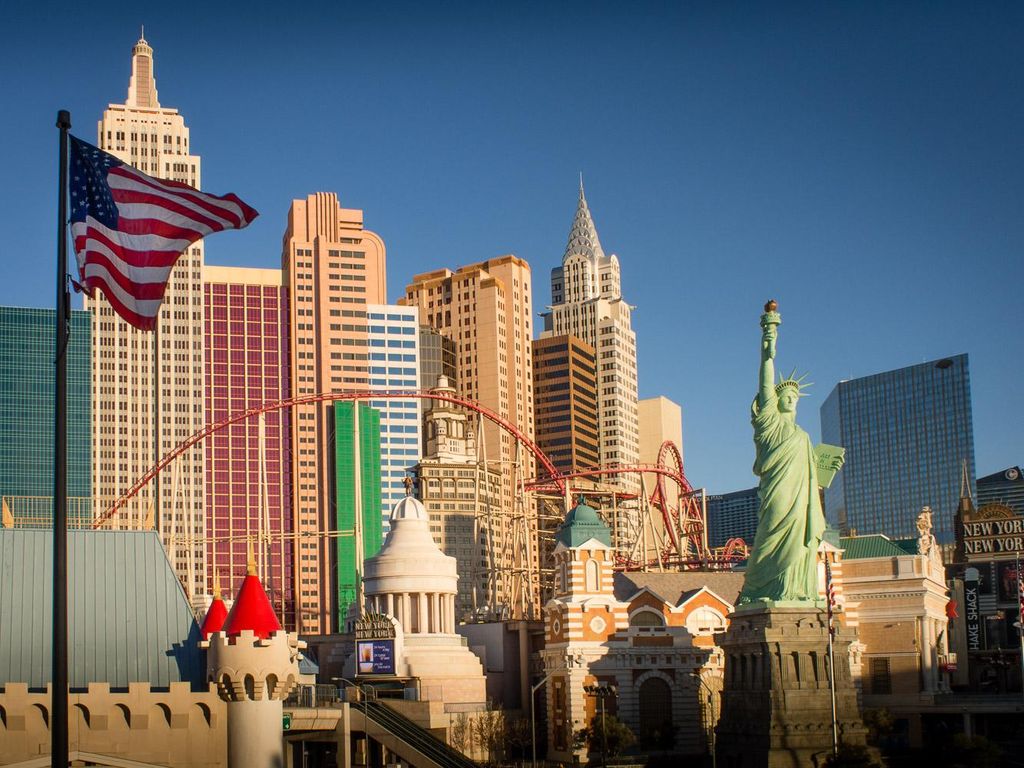 Of course a trip to Vegas wouldn't be complete without an Elvis sighting. Just keep in mind, anytime you are photographing a street entertainer, it is customary to tip. This particular gentleman was actually volunteering his time to donate all proceeds to programs for military Veterans.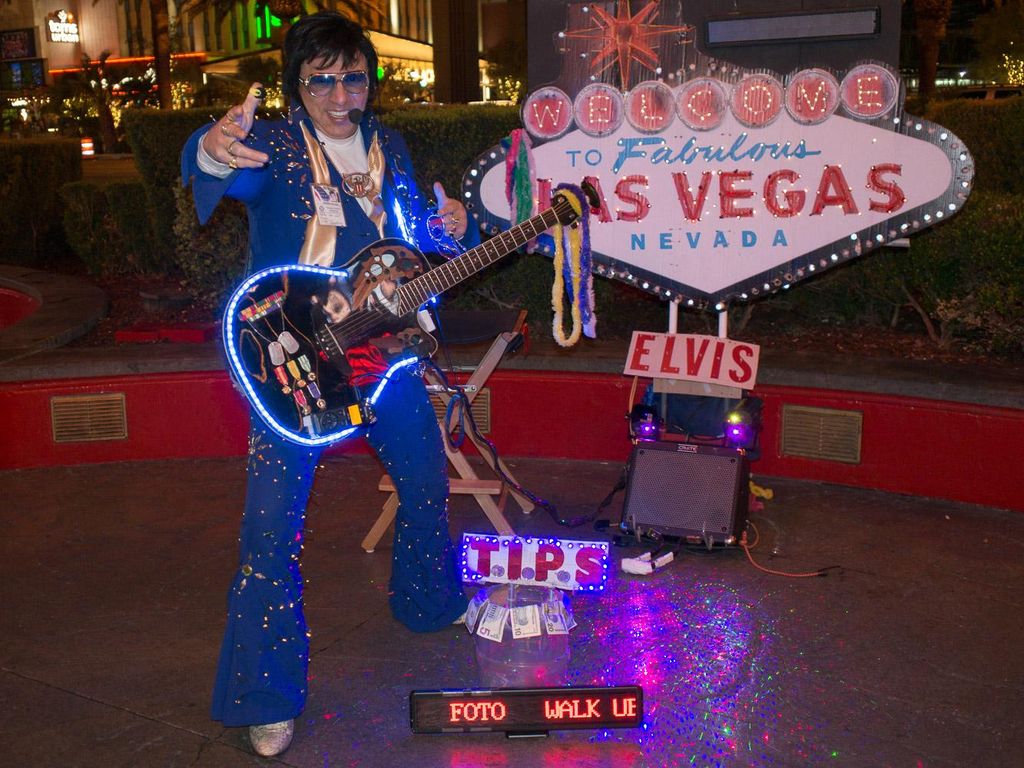 Photos and Text by Chris Corradino