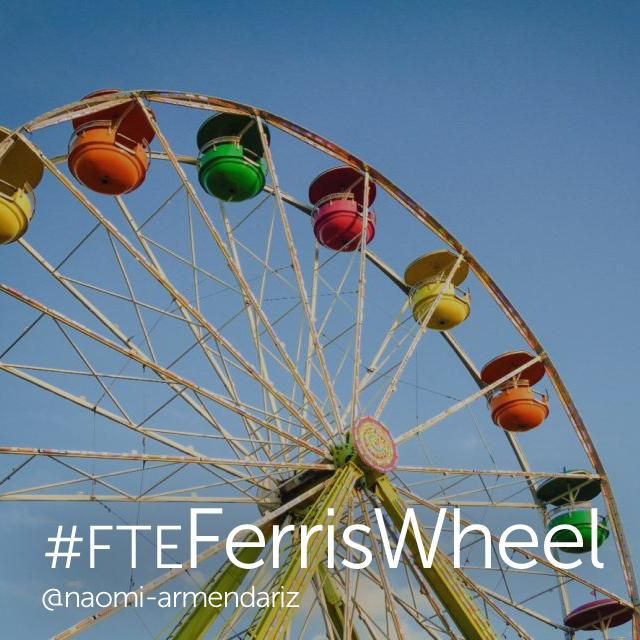 Since its debut at the 1893 Chicago World's Fair, the Ferris wheel has become the favorite perch to take in some of the world's greatest cities, with many wheels becoming icons in and of themselves. There is just something eternal about the experience of slowly rolling up and over the crest of a wheel for a fleeting glimpse at the pinnacle before dipping back down for another spin.
This week, we want you to remix the iconic Ferris wheel as beautifully captured in this image by Naomi Armendariz (@naomi-armendariz). Edit it, create an overlay, throw it in a collage, or use photo effects to manipulate its circular geometry. Use this popular icon to create something wholly original, and share your shots with #FTEFerrisWheel to enter the Contest!
How to Enter the Contest
Find the #FreeToEdit Contest image on the official @PA account. Edit the image (or open it in the photo editor, save it, and use it in one of your own designs). Share the edited image with the hashtag #FTEFerrisWheel. The Contest starts today and ends at 2:59AM EST on Monday, January 4th.
The Contest and its rules are live in the Contests tab in the PicsArt app. #FreeToEdit Contests happen every week.
How to Vote
Vote for your favorite drawings in the Contests section. All entries will be displayed randomly. Voting begins at 3:00AM EST on Monday, January 4th and ends at 2:59AM EST on Thursday, January 7th.
Contest Winners
The images with the most votes win. Additional winners will be chosen by a special jury.
Have questions? Write to us at contest@picsart.com.