If you're even slightly interested in growing your digital presence and making a name for yourself online, then you need to put some effort into building your image. This could be as complex as building your personal brand, or as simple as choosing a specific color. Yep, you heard that right: a color. Cramming it into a bite-sized word or hex color code is easy enough, but what you're essentially doing is translating the mood, vibe, and emotions that colors inject into our lives, and in turn, injecting those values into your online brand.
Whether you end up creating a quick mood board or doing a complete overhaul of your web presence, having a single carefully chosen color is one of the strongest yet simplest foundations that you can build your online image on. To start, you need to choose a stylish, aesthetic color. And there's nothing more aesthetic, royal, soothing, and powerful as teal green. Luckily for you, we've compiled all the information you'll need to use this blue-green color in your photos.
What Color Is Teal Green?

Teal green is a very elegant hue of blue-green with hex code #006D5B. It's often used when describing different hues of cyan and aqua, but teal has a very distinct touch of green that makes it stand out from the crowd. We can see this in its RGB values at 0% red, 43% green, and 36% blue. That small difference of value between green and blue is the key that sets teal green apart from both teal blue and cyan (colors that it's usually mistaken for).
Teal green's similarity to cyan isn't without cause! If we take a look at the CMYK values of teal green (100, 0, 17, 57), we see the prevalence of cyan in the mix at a very strong 100% value. That said, teal green is a much darker and richer color compared to cyan, and much easier on the eyes – which comes in handy when considering whether or not to include it on your mood board and social profiles. Fun fact: Teal green is named after the species of ducks that wear this color around their eyes! We think this fact alone is pretty much enough reason to adorn literally everything in teal green. 
Looking for complementary colors for teal green? The color wheel is your best friend! Simply pull up a color wheel and ook directly across it to find the exact opposite color. In this case, the opposite of teal green is maroon (hex code #80000). There is a pretty stark contrast between the two shades, but the combination comes across as extremely high-class and graceful.
What Is the Difference Between Teal Green and Teal Blue?
Unlike teal blue's deeper and more ghostly hue, teal green seems to emit waves of calming energy that's very soothing on the eyes. It's the sophisticated elegance and tranquility of teal green that has made it a super trendy choice when it comes to home decor in recent years.
These are the traits that make teal green a sound choice to build your online brand around. The calming nature of the blue coupled with the healing energy emanating from the strong green within teal green combine to make your online profiles a very zen and peaceful place. Who couldn't use a little more zen in their life? Teal green will surely keep your fans coming back for more.  
How Do You Work With Teal?
Working with teal is quite easy, especially when it comes to photo editing. If you're just getting started though, we have prepared the below guide that will help you use teal in your photos in the best, not to mention easiest, way possible. 
First, open your image in an editing tool. We recommend you use PicsArt as it offers versatility that you can't find anywhere else. This all-in-one photo and video editing platform is the perfect place for you to add a splash of teal to your images.
A fun thing you can try on PicsArt is to add teal green stickers to your image. PicsArt offers a huge variety of stickers of all kinds. Simply type teal green in the search bar and choose the stickers that will go best with your image. From roman statues to pixelated art and fun frames, you have a lot of choices among teal green stickers.
Looking for something more simple? Use teal green as a border or background for your image (teal meme maker, anyone?). Luckily, PicsArt offers the entire color wheel for you to choose a shade from and even lets you input the RGB values in order to get the exact color you're looking for every time.
Keep in mind that you need to use contrasting colors if you want teal green to pop and use complementary colors if you want to create a soothing vibe. If you're still not sure about your color choices, keep reading to get special color matching tips!
What Colors Go With Teal?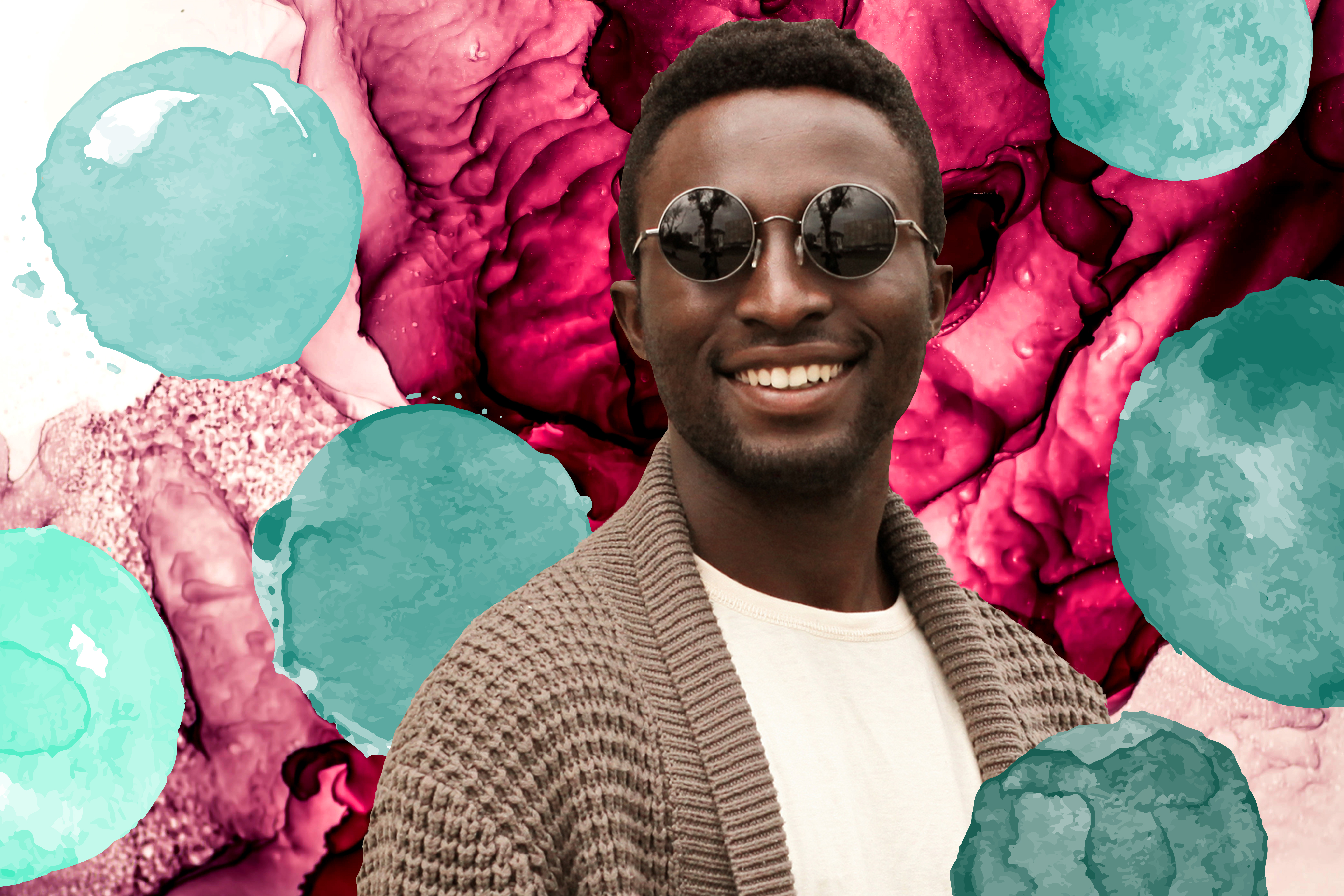 You might be surprised but the way you use color theory can completely make or break your image. Every artist and professional photo editor knows that you need to first learn color theory before starting your editing process. Not everyone has the desire or the time to learn about color theory, so let's simply take a look at the colors that help make e teal green pop.
For this, we need to figure out the complementary color for teal green. In terms of color theory, complementary colors are any two colors that are located opposite to each other on the color wheel. If you want to check this out yourself, you can open the color wheel on PicsArt and find the complementary color for teal green manually. If you don't want to go through this process yourself, we'll just give you the answer. The complementary color for teal is maroon.
However, the use of teal green is not limited to complementary colors. Teal green is an amazing royal color that pairs especially well with:
White

Gold

Grey

Mustard

Pink
What Are Similar Colors to Teal Green?
If instead of complementary colors you're looking for colors that are similar to teal and can possibly replace it in images, then you've come to the right place. There are tons of other similar colors to teal green! This is a very popular color when it comes to photo editing and interior design, but it's not the only one in its family of colors.
The most similar colors to teal green are:
Teal blue

Blue green

Pine

Emerald green

Sea green
Each of these colors is very similar to teal green and can achieve a similar vibe if used right. Just make sure you pick one color and try to stick with it as much as possible. 
What Are the Different Shades of Teal?
Teal is an umbrella term used to describe shades of cyan and blue-green colors. In general, teal shades are just different mixes of green and blue. Think of it like mixing paint colors. The shades vary depending on the amount of green or blue used in the mixing process. You can also darken teal colors with the use of black or grey shades.
The most popular shades of teal are:
Teal blue

Teal green

Teal grey

Aruba blue

Tempo teal
Create Fantastic Photos Using Teal Green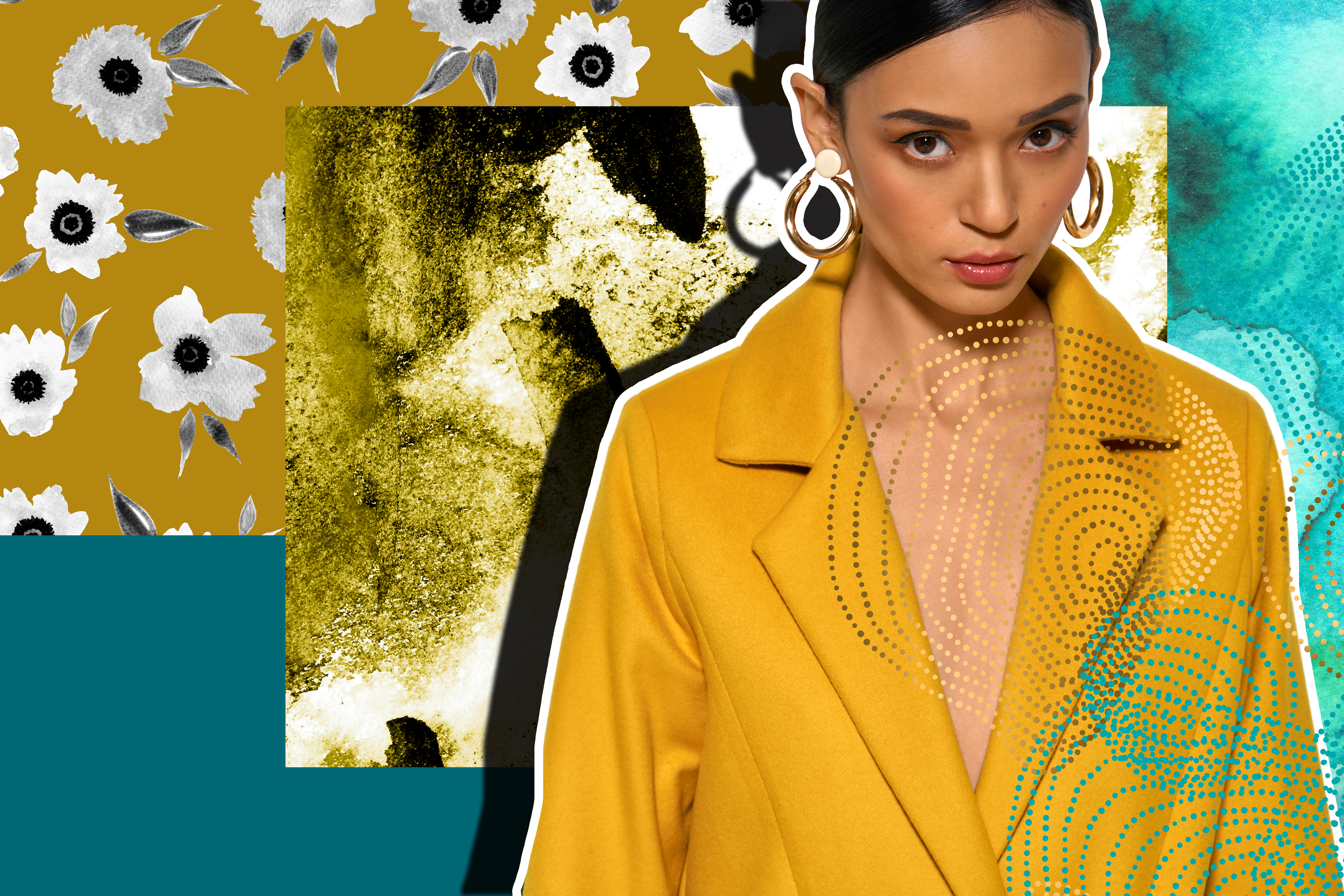 Now that you're familiar with all of the colors that you can use with teal green, as well as all the colors you can replace it with, it's time to start editing your photos. Simply apply all of the above color theory tips we went through and you are guaranteed to create a beautiful edit for your feed!
PicsArt will help you to make the whole branding and editing process fun and quick! You can make eye-catching edits using the teal stickers available on PicsArt or create popping images using the available teal backgrounds. How you choose to apply the templates, stickers, backgrounds, and so much more for your brand is completely yours to make.
Feel free to experiment on your own or take inspiration from other users in the PicsArt community. The best part is that you can use Replays to easily replicate the editing steps from one image to another, enabling you to easily learn what others did and create your own custom presets. You can quickly tap to apply all of the steps in a Replay or add certain steps while skipping the others. Most importantly, don't forget to share your amazing edits using the color teal green online!
PicsArt all-in-one Photo and Video Editor, Collage, and Sticker Maker is the world's largest creative platform with over 150 million monthly active creators and influencers. PicsArt has collaborated with major artists and brands like Taylor Swift, The Jonas Brothers, Gwen Stefani, Maroon 5, Lizzo, Meghan Trainor, One Direction, MONSTA X, Warner Bros. Entertainment, iHeartMedia, Condé Nast, and more. Download the app today to level-up your photos and videos with thousands of quick & easy editing tools, trendy filters, fun stickers, and brilliant backgrounds. Unleash your creativity with PicsArt and upgrade to Gold for awesome premium perks!