It's easy. All you need is a sprinkle of imagination and PicsArt — and voilà! You've got Halloween makeup gold. Why spend tons of money buying makeup you'll never wear again, and all those hours drawing your look, only to have to start over when you mess up your eyeliner? Instead, give yourself a dozen looks without spending a dime. All you need is our Halloween Clipart to create some jaw-dropping looks. We show you how.
Skeleton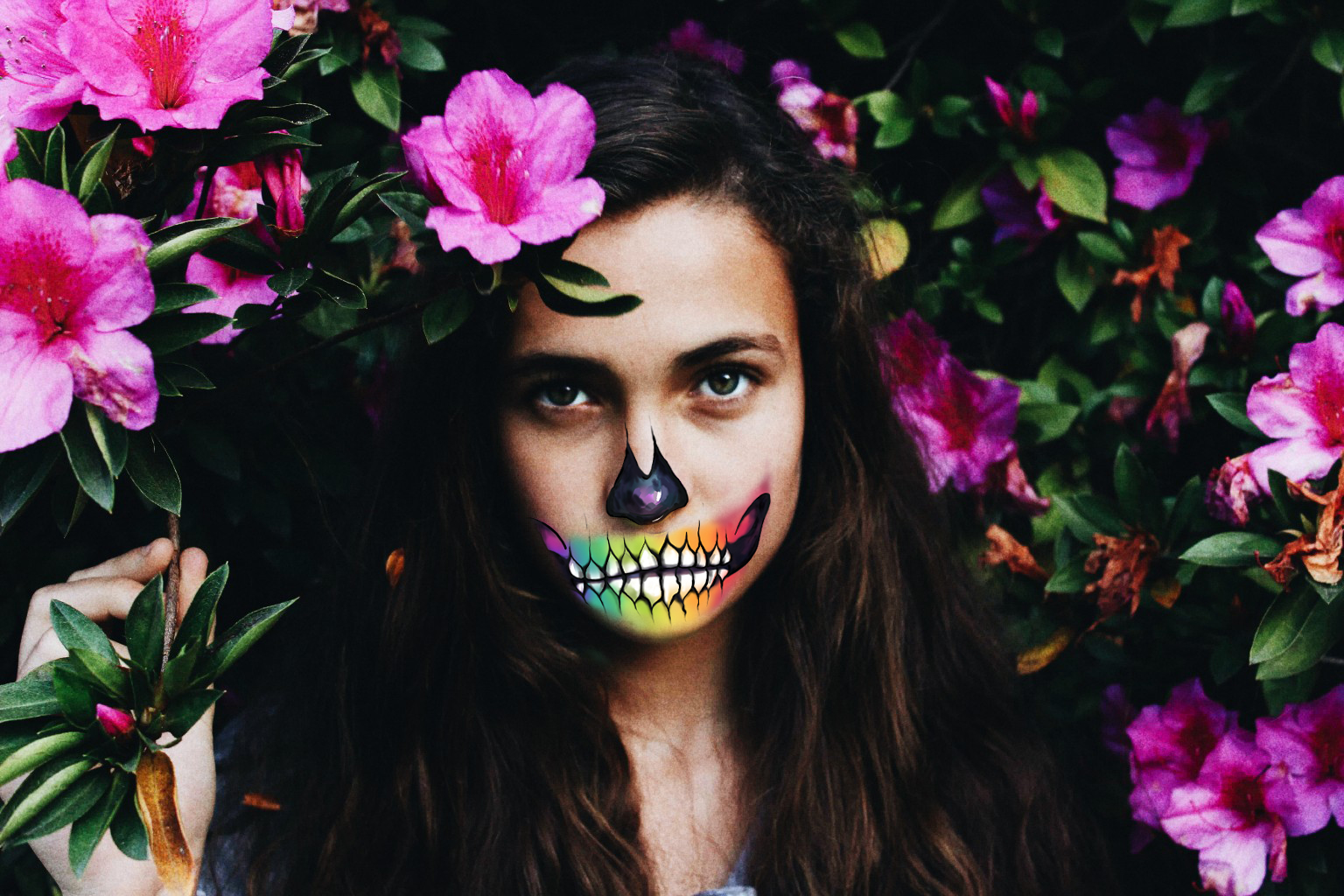 Skeletons have never looked so stunning. We took the more traditional black and white half-skeleton look and injected some color with Halloween Clipart to keep it fun and, well, awesome. Scary or striking? You decide.
Fawn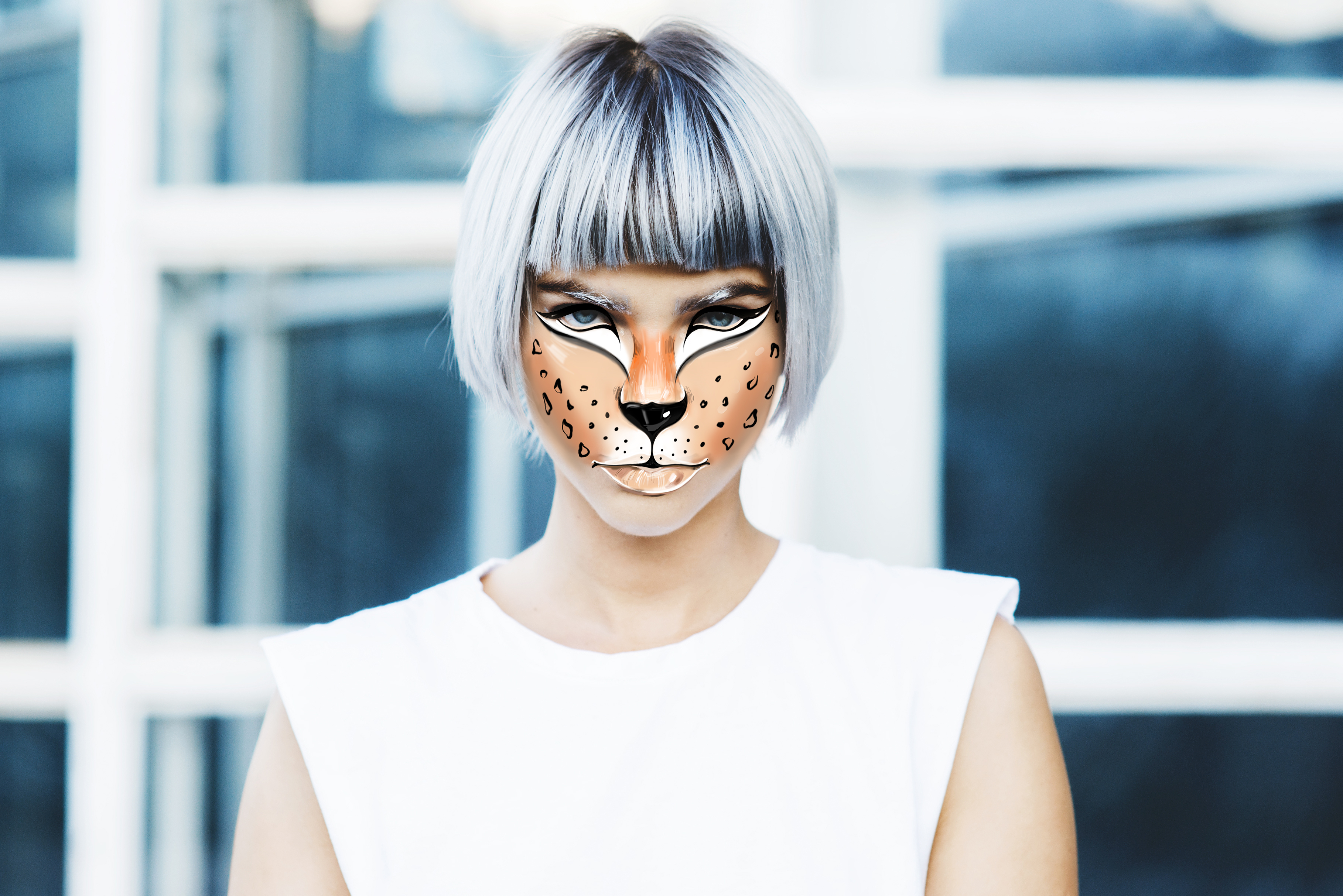 Everyone will be fawning over how easy and beautiful this look is (we just couldn't help ourselves). Use our Halloween Clipart to apply it on your face, then adjust to fit. We love how this look manages to be chic, ethereal and pretty all at the same time. If only we had an excuse to wear it year-round…
Vampiress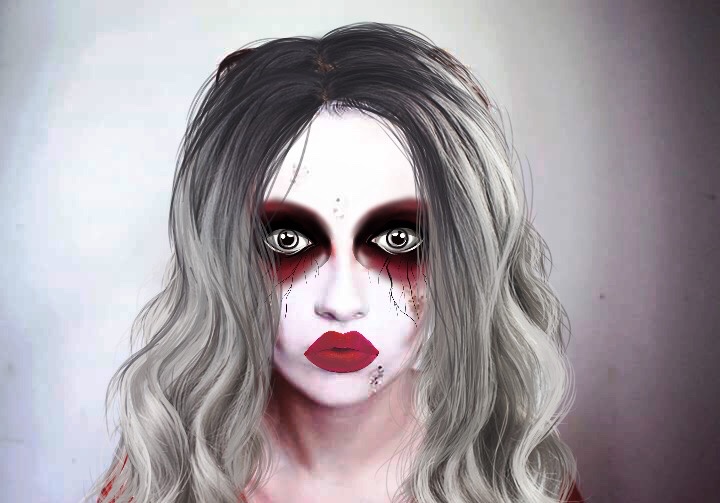 Grab some Clipart from the Monster Makeup pack to give yourself a ghoulish makeover. The key to pulling off this look is the blood-red lipstick and shadow. So spooky!
Galaxy Babe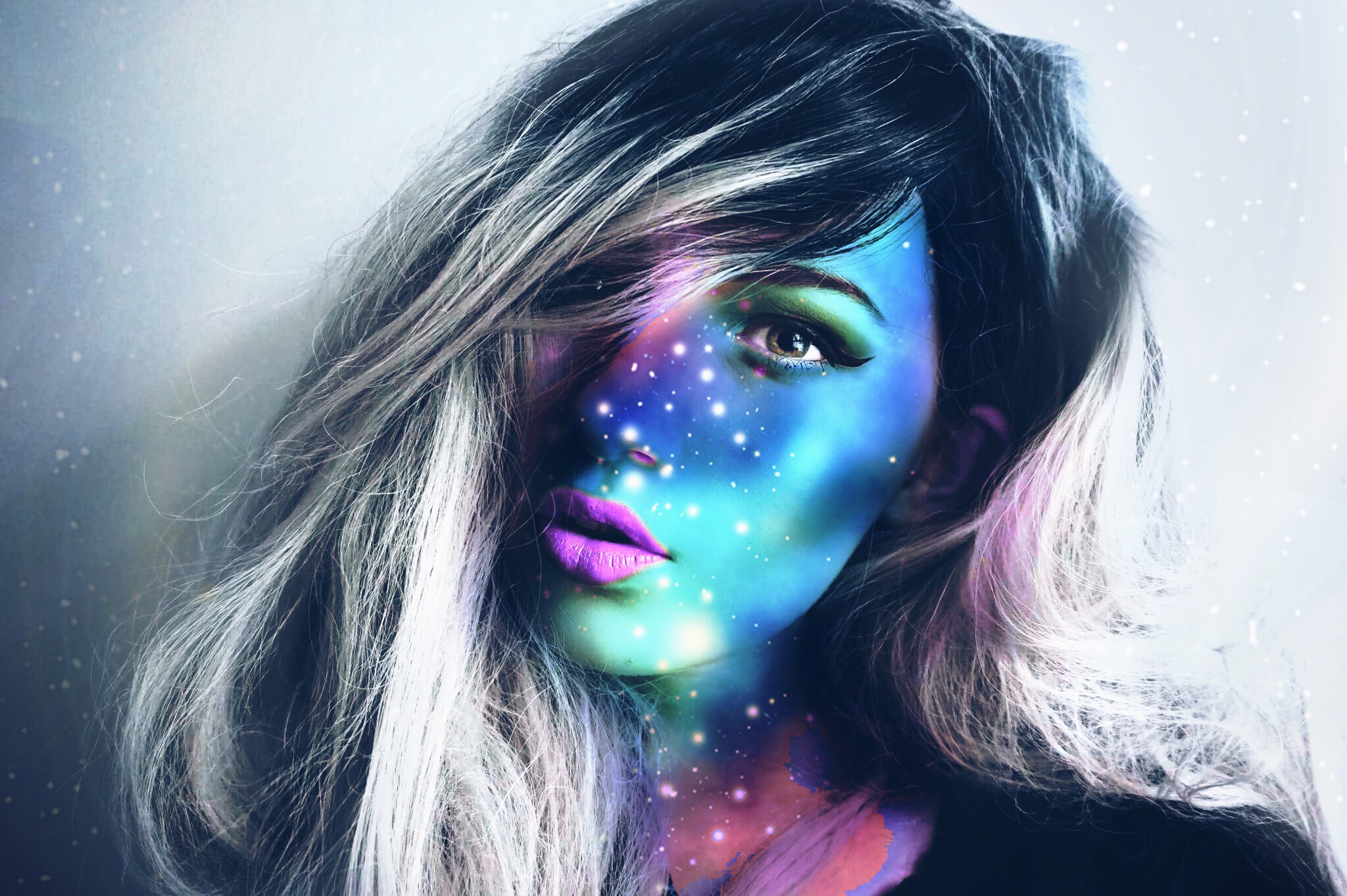 We don't know what it is about the stars and the galaxy, but it's just so dreamy. Use our Stardust Clipart or a picture of the galaxy to overlay over a selfie. Use the eraser brush to erase the edges and adjust the opacity to your liking!
Harley Quinn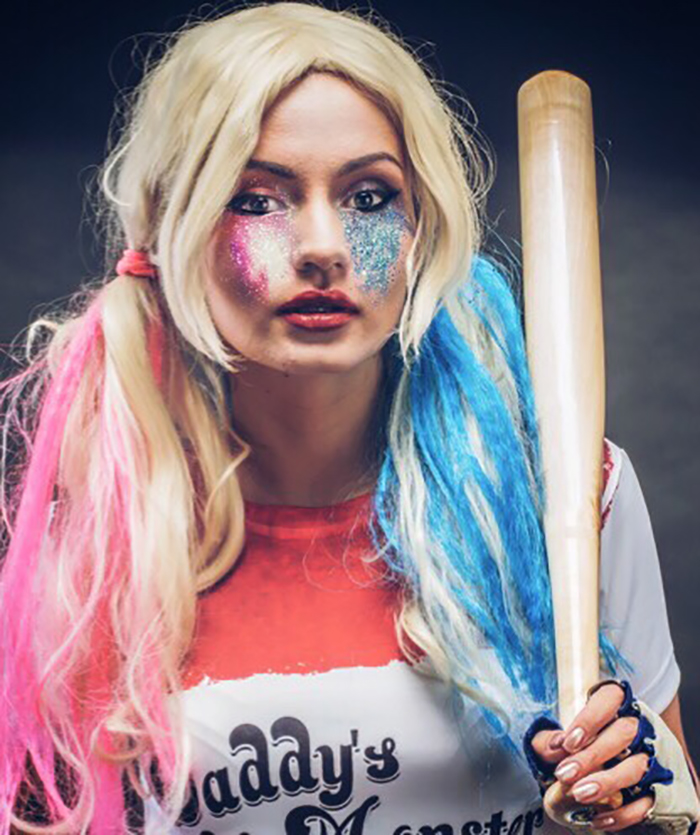 Of course, we gotta give a shout-out to our favorite villainess, Harley Quinn. Channel this year's hottest movie character by painting your hair blue and and pink, then use our Strobe and Shimmer or Cheeky Freckles Clipart to channel your inner bad girl.
Sugar Skulls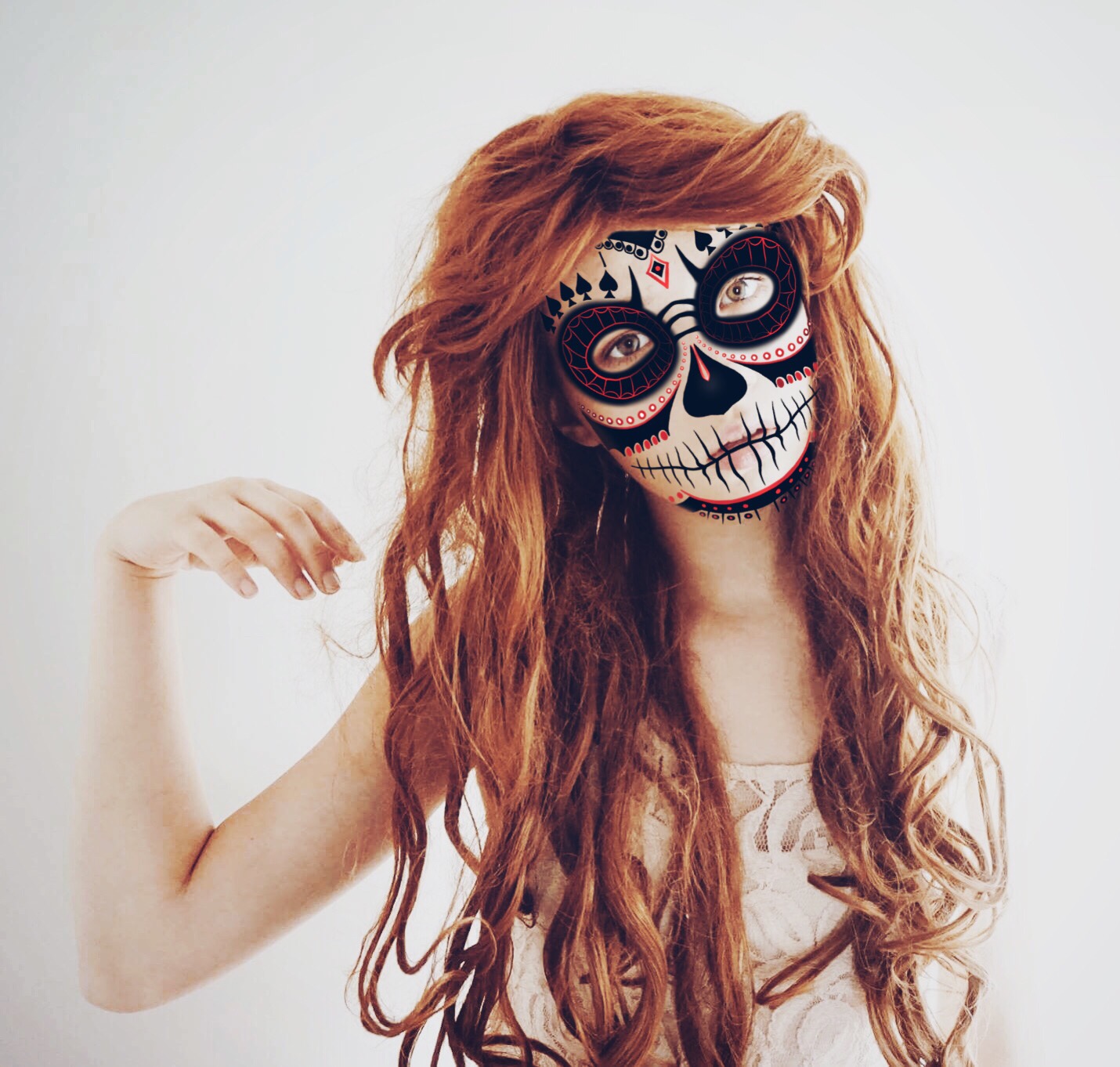 Trust us on this one (as people who have tried), doing your own sugar skull makeup is not easy. That's why we created a Day of the Dead Masks package to make it easier on you. There are 98 options, so go and have fun! Maybe do a new look every day! The options are endless.
Start showing off your new looks by getting our Halloween Clipart, Pumpkin Clipart and Ghost Clipart, and show us your best looks on PicsArt photo editor with #HalloweenMakeup!