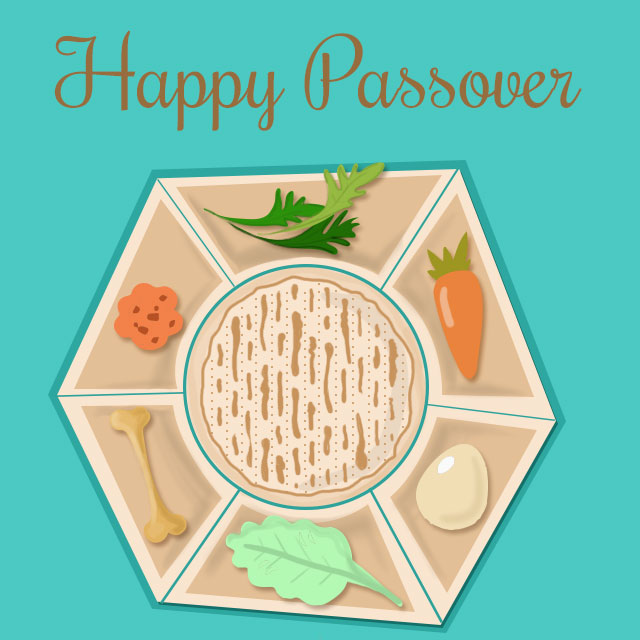 Between sunset of Monday April 14 and nightfall on the 21st, Jews around the world will be celebrating the holiday of Passover. Passover commemorates the liberation of the Jewish people from slavery in Ancient Egypt when Moses, instructed by God, led his people out from under the wrath of the Pharoahs, as described in the Book of Exodus in the Old Testament.
The story goes that after Pharaoh refused God's command to liberate the Hebrews, God punished Pharoah with plagues, eventually culminating in the killing of the first born sons of the Egyptians. Moses then led the Jews out of Egypt by parting the Red Sea, but in the haste of their escape, the bread for their journey did not have time to rise, forcing them to eat unleavened bread.
To honor their liberation from slavery, Jews commemorate this event by only eating food that does have leavening ingredients for 7 days. On the first two nights of the holiday, families hold Seders, in which meals are eaten in correspondence with rituals and readings of stories that recall the significance of the Exodus. Throughout the holiday families share in large meals and light candles at night, and for four of the 7 days, observe the ritual of abstaining from work, driving, writing or the switching on or off of electronic devices.
We want to acknowledge this special time of year, and warmly wish a happy Passover to all who celebrate!