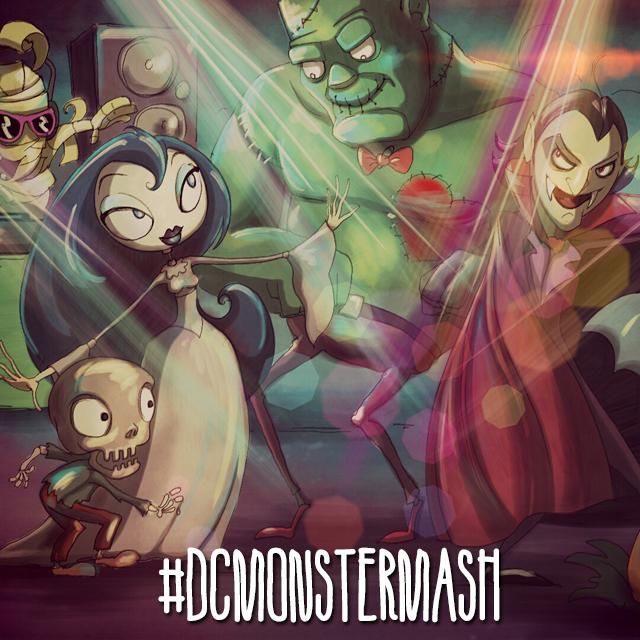 Light up your pumpkins and hang your cobwebs; this week we want you to draw a Monster Mash party using PicsArt's Drawing Tools!
In case you haven't heard it, the Monster Mash was the chart-topping 1962 tune that has become a perennial Halloween dance favorite. What is a Monster Mash? Well, in short, mummies and werewolves also like to boogie, and a Monster Mash is the only party in town where the dance floor is open to everyone from Frankenstein to Dracula.
Throw your own Monster Mash on PicsArt, and draw the spookiest Halloween party you can imagine. Whether you want to hold it in a haunted castle or cliffside mansion, remember that this is your party. You choose when and where to hold it, as well as who and what to invite…
Create a Video Tutorial
To go a step further, try PicsArt's video export feature to create a time-lapse video of your drawing process. Share your time-lapse video tutorial on YouTube and tag it with #PicsArt and #DCmonstermash.
Enter
Submit a maximum of two drawings between today and Tuesday, October 21st, at midnight (23:59 PST).
Submit a drawing by tagging it with #DCmonstermash or by entering it in the Contest section.
Non-original art will be removed! Your drawing must be drawn with the PicsArt app, and it must be your own work. If not, you will be disqualified.
Vote
Vote for your favorites in the Contest section, where all entries are displayed randomly.
Voting begins Wednesday, October 22nd, and closes Monday, October 27th.
Winners
The 10 drawings with the most votes win. Our jury will also choose one entry outside of the the top 10 to be featured.