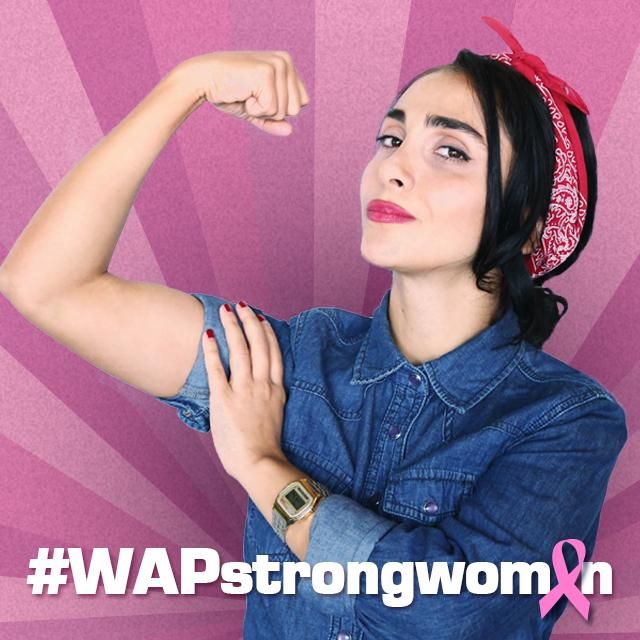 October is Breast Cancer Awareness Month. It reminds us that we are surrounded by strong women facing tremendous obstacles on a day-to-day basis. Being strong and healthy requires admirable determination worthy of our support.
To celebrate all women who are strong physically, emotionally, with their healthy attitudes, and with their perseverance, this weekend, let's give them the spotlight. Show the world that no woman is alone in a battle that is bigger than herself with the weekend art project #WAPstrongwoman.
Breast cancer affects everyone, and that is why sharing the strength that lies within all women is a beautiful and important tool to raise awareness of the disease, as well as to bring together mothers, daughters, sisters and girlfriends to weather any difficult journey.
Remember, your photo must be your own work. Non-original photos will be removed.
Enter
To submit an entry, tag it with #WAPstrongwoman or enter it in the Contest section.
Submit a maximum of two photos between today and 23:59 PST on Monday, October 13th.
Vote
Vote for your favorites in the Contest section, where all entries are displayed randomly.
Voting begins Tuesday, October 14th immediately after submission ends. Voting closes at 23:59 PST on Sunday, October 19th.
Winners
The 10 photos with the most votes win. Our jury will also choose one entry outside of the the top 10 to be featured.