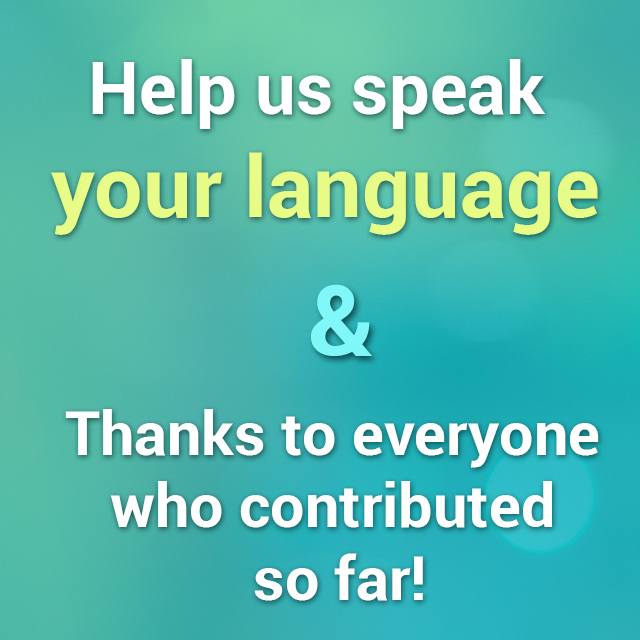 On Saturday afternoon, we announced the start of a community-wide localization project. In just a few short days, we have already had AMAZING results!
With the help of friends and community members, PicsArt has been already translated into French, German, Russian, Spanish and Serbian. What's more, others have begun translating PicsArt into Dutch, Czech, Hungarian, Chinese Traditional and Turkish. This is an incredible achievement and we are very thankful for the time and generosity of the PicsArt community!
Special thanks go to our first translators, including mawii, Dsony95, HJCHENG, annaburg, michalredina, azana94, krisztianhorvath, michalredina, mariuskreiser, rubenmexicali76, 4picss, cerzzlive, Yusufkaanates, s1097854603, caloris, luky3, and vavilexxx. You have done a phenomenal job!
Since our community members come from all over the world, we want to localize PicsArt by translating it into as many languages as possible. You can be a part of this exciting process by translating PicsArt into a new language OR by improving the accuracy of existing translations. Every little bit counts!
By using your smartphone or web browser, you can participate in this fun and easy process. Here's how:
1. Go to translate.picsart.com using your smartphone or web browser
2. Sign up and validate your account
3. Search for PicsArt using the "Quick Search" box at the top of the page
4. Select "PicsArt Translation"
5. Select your language
6. Select "Translate" to add your suggestions or vote for suggested options
*Please note, we are using a third party service to facilitate this, courtesy of crowdin.net.
As soon we get each language 100% complete and validated, we will include this language in the latest update of PicsArt!