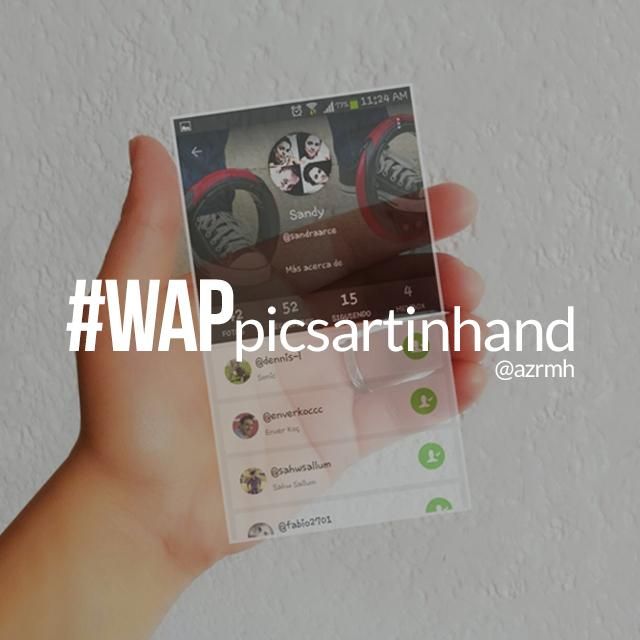 For our PicsArt in Hand Weekend Art Project, we're challenging you to create an image of yourself holding a screenshot of the PicsArt app.
Using the PicsArt app, you can create all kinds of amazing illusions. This week, we're asking you to leap forward to a time when phone displays won't require a phone. Create an original image in which you hold the PicsArt app directly in your hands without a device!
To enter, just tag your image with #WAPpicsartinhand.
How to Enter the Contest
Submit an entry by tagging it with #WAPpicsartinhand or by submitting it in the Contests section. Submit a maximum of two photos between today and 23:59 PDT Monday, April 20th.
How to Vote
Voting begins on Tuesday, April 21st at midnight, immediately after the submission period ends, and closes at 23:59 PDT on Sunday, April 26th.
Vote in the Contests section by selecting your favorite entries. Under new rules, all entries in the Contests section will be displayed in random order. No new entries are permitted once voting begins.
Contest Winners
The 10 photos with the most votes win. Our jury will also choose one entry outside of the top 10 to be featured.