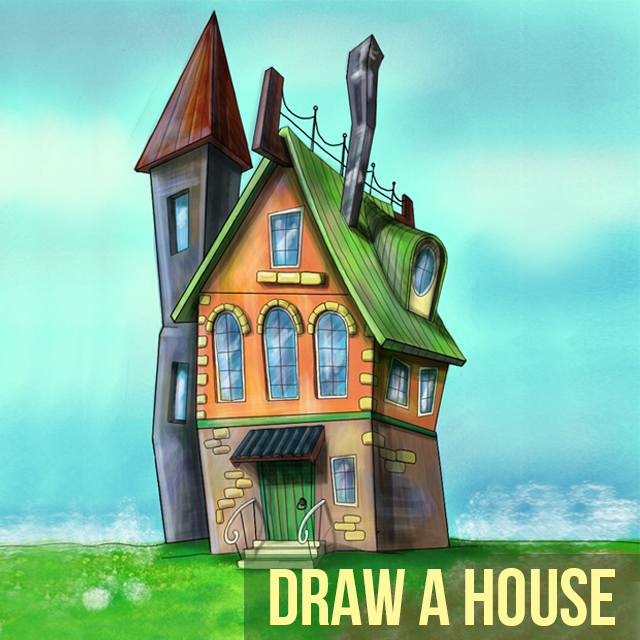 For the Drawing Challenge this week, we want our users to paint a house using PicsArt drawing tools, but not just any house, draw one that has meaning to you. A place where you lived, a place you might like to live, a dream home that has yet to exist, just make sure that whatever you do it is special to you.
We make our nests in so many different ways: Log cabins high up in the mountains, mansions on the sea, Manhattan apartments as small as closets, the favelas of Brazil, the villas of Tuscany, the minkas of Japan, or farm-houses in Nebraska. These are our sanctuaries, the rocks to which we tie our lives. Each place we've lived is dripping in memories, and all of the places we'd like to live are filled with promise.
For this drawing challenge draw a house that means something to you, whether it's some place you used to live, your current place of shelter, or a place where you have only lived in your dreams.
New Submission Rules & Deadlines!!!
All drawings must be submitted between 9:00 AM (PST)on Saturday, Sep 14th and 3:00 PM (PST) on Sunday, Aug 15th.
To Submit your drawings wait for the tag which will be announced this Saturday at 9:00 AM (PST) on Facebook, Google+ and Twitter. You can also submit them directly in the "Contest" section of the app once submission begins.
How to Vote
Voting will begin as soon as submissions start at 9:00 AM (PST) on Saturday, and will last until 3:00 PM (PST) on Monday, Aug 16th.
You can vote for your favorite images in the "Contests" section of the app or by visiting the "Contests" section of our website.
Non-Original Artwork Will be Removed!
All submissions must be original drawings created by users using only the PicsArt App drawing tools.
Users CANNOT copy images from our clipart files, other users, or the Internet.
Images that don't meet the requirements above will be removed, to ensure fair voting opportunities for authentic drawings! Thank you.