You may have seen stories on Instagram that look too good to have not been customized and wondered, "Hey, how do I do that on my Instagram account, too?" 🤔 Whether you're sharing a later-gram or a hilarious repost from one of your friends, you can always customize your content share to your own personal style. One of the easiest, littlest known hacks comes with learning how to change background color on Instagram stories. We're breaking down all of the ways that you can change background color on Instagram stories below, whether it's by sharing a post or sharing a photo or video from your camera roll. 
So, are you ready to level up your Instagram Story game with a custom background? Let's go!
How to Change Background Color on Instagram: When Sharing Another Instagram post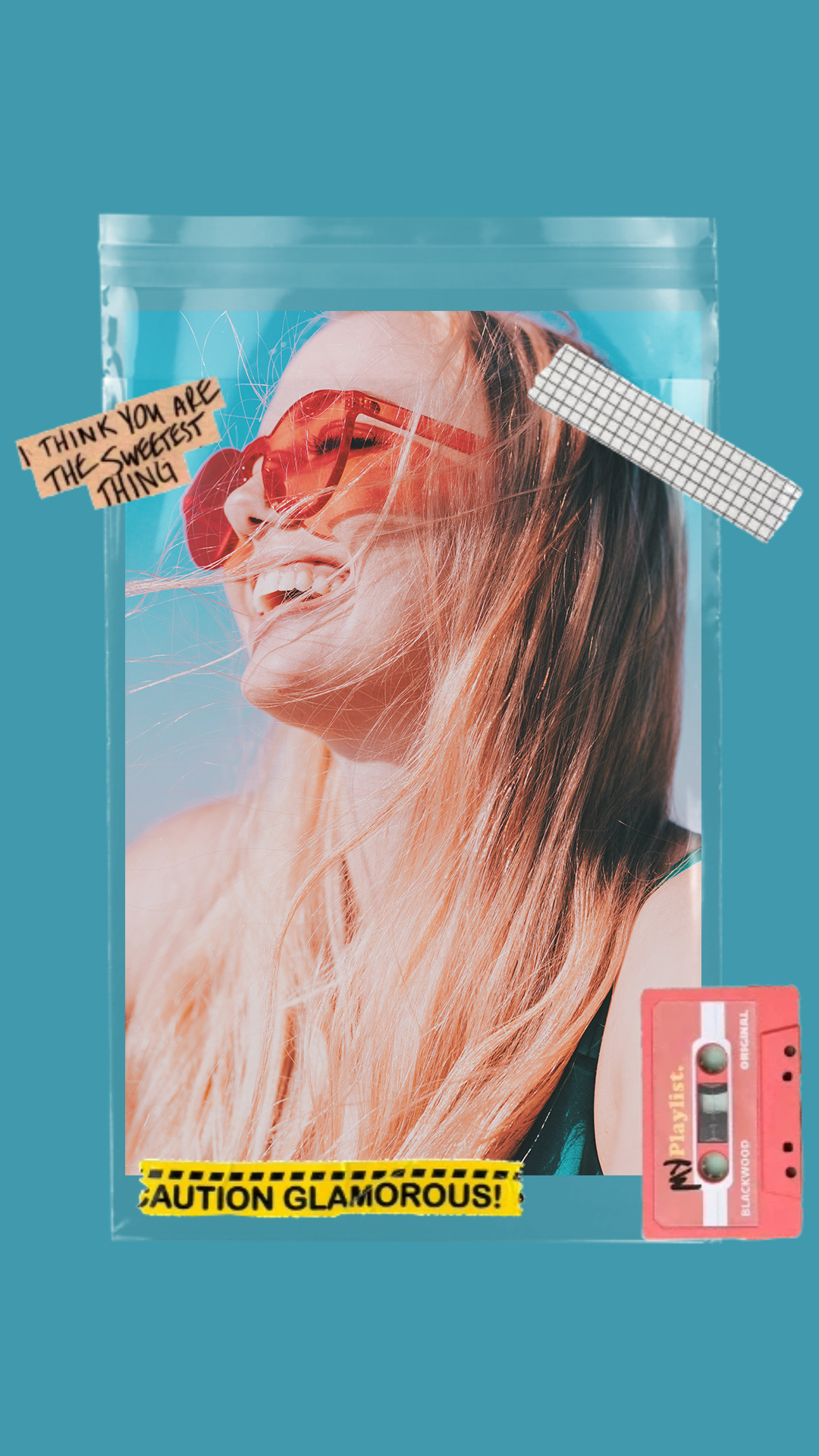 Scrolling through your feed and spot something that you *must* share to your stories? To share a feed post to your  Instagram Story, tap on the Paper Airplane icon and choose the option to share to your Story. Instagram automatically sets a background color to the Story by pulling a color from the palette of the image. It's usually a gradient or a solid color from their default colors, but it isn't always the best. Is the default color not making the cut? Here's  how to choose your own color:
Once the post or Story that you want to share is in the Story editor, select the Scribble icon in the top menu.

Choose any of the marker tools. The first option can be used for

solid backgrounds

, while the third creates a more transparent effect.

Next, choose the color you want to use for your background. You can select one of the preloaded

color options

, or use the Dropper tool to pull a unique color directly from the post or Story you are sharing.

After choosing your desired color,

long-press

on the screen (hold your finger down for a few seconds) to apply your

new background color

. 

Stand back and watch in amazement! Feel free to play around with the shade range variety of solid backgrounds until you find the perfect match for your aesthetic.
Voila! Your Insta Story is now customized to your style. 
How to Change Background Color on Instagram: When Sharing Photos From Your Phone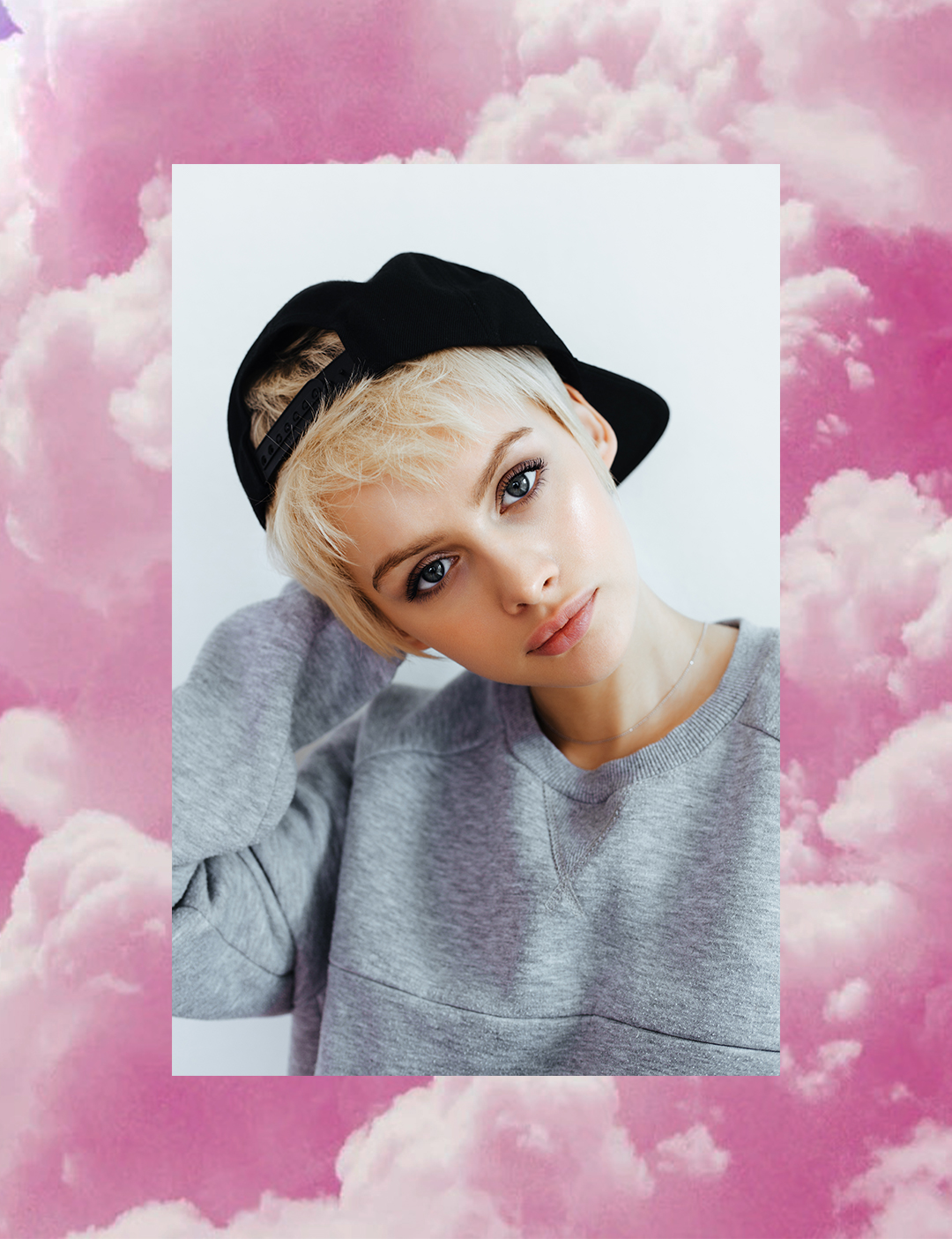 Sometimes you snap the perfect pic but don't think to share it until later. Or maybe you just completed your latest PicsArt remix, and now you want to show it off to your Instagram followers. Either way, you can still customize your Story when you are ready to share! 
Tap on the camera icon in the Instagram app (upper left corner) to open up the Instagram stories editor. After selecting the image you want to share from your camera roll, you can resize the photo using a two-finger pinch. Instagram will automatically show the selected photo filling the screen, so you need to resize the image in order to see the default background color. Once you resize the image, you can also hold and drag on the image to position it in different parts of the Story screen. 
The process for changing the color is the same as if you were sharing another Instagram post or Story except for one major difference. Once you long-press on the screen to apply your desired color, you'll notice that the whole screen will have the color applied to it, including the image you are sharing. 
Don't worry, you didn't do anything wrong! This is just how this little known Instagram hack functions. You can get creative with ways to uncover your photo with the easiest being the Eraser tool. The Eraser tool can be found under the Scribble icon. Select it, and then paint the parts of your screen that you want to reveal. You can uncover all of the parts of the picture, or you can get creative and draw shapes and designs revealing only parts of the image. This can be a fun way to draw the focus in on specific parts of the picture you are sharing. The world (or in this case, your Instagram Stories) is your oyster! 
Want to easily have your photo revealed and the background color customized without having to use the Eraser tool? Here's how:
On your phone's

camera roll

, select the photo you want to use on

your Story

, and copy that photo to your clipboard.

Open the

Instagram app

and create a new story.

Using the text feature, hold down, and select Paste. From here, your image copied from your

camera roll

will appear.

Follow the steps from above to change your

background color

. Because the image was added under the text feature, your image will remain revealed even after you

long-press

on the screen to change the

background color

.

Voila! The perfect Instagram Story hack!
Another background color changing option to consider when sharing photos from your camera roll is creating a colored overlay. This is super easy to do when you select the transparent marker (third option from the left in under the Scribble icon). The lighter the color, the more your photo will show through. This is a great option for teasing your image on one story and then revealing it fully on the next. You can also use it to spark interest from your fans, driving them to your feed to discover the full image. It also makes for a great canvas for adding text, emojis, or hashtags without losing the effect of the image you're sharing. There are so many options to get creative here!
How to Change Background Color on Instagram: When Sharing Videos From Your Phone
If you've changed the background color of your stories when sharing photos from your phone, then you may feel like you're having dejá vu this time around! When it comes to changing the background color of your stories when sharing videos from your phone's camera roll the process is the same aka super easy!
In the Instagram Stories editor, once you've selected the video you want to share from your phone, simply tap the Scribble icon and select which marker effect you would like to use. From there, select your desired background color from the preset options Instagram offers, or use the Dropper tool to choose your own. Select your color and long-press on the screen to apply it. From there, use the Eraser tool to reveal your video.
There you have it! A custom-colored background to complement your awesome video. Just don't forget to make your video extra awesome ahead of time with these 5 features from the PicsArt Video Editor. There's even a quick crash course to teach you how to get started editing your videos in PicsArt!
Further Customize Your Instagram Stories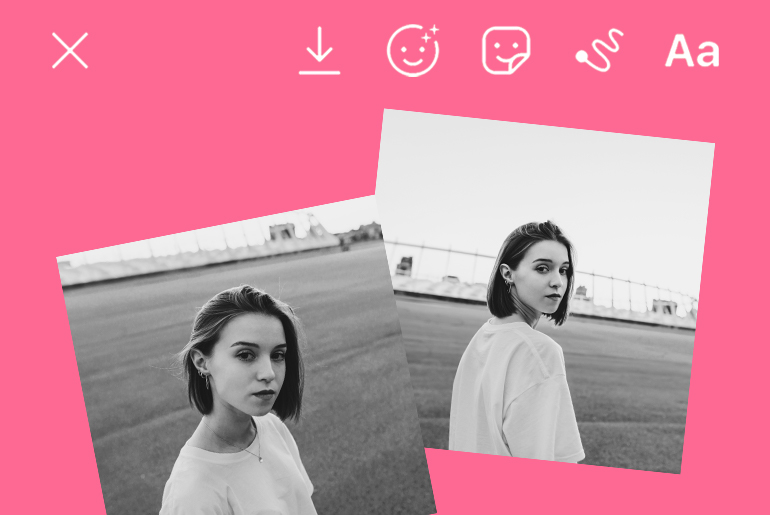 When it comes to getting creative on Instagram Stories, there are so many options that go way beyond changing the color of your background. If you're looking to get really creative, start your Story on PicsArt. 
One way to use PicsArt to set your Instagram Stories apart is by creating your own mobile presets using Replays. Having your own custom presets will create a consistent aesthetic across your profile, including on your Instagram Stories. When editing in  PicsArt, there is no limit on how many presets you can make, so you can have a look for every mood and occasion. Making your own mobile preset is easy-peasy. Here's how to make your own mobile preset.
Aside from creating your own presets, you can also use any of PicsArt's shadow masks, Lace Masks to add edge or soften any selfie, and millions of stickers (or create your own custom sticker!) to get a look unlike anything you've ever seen on Instagram. You can even get that golden summer glow all year round when you check out the tutorial for The Quickest Way to Golden Hour Goals 🙌.
Another fun way to use PicsArt to give your Instagram Story some extra flare is with Collages. Select from one of our many grid options, or choose Freestyle to create something extra special with photos, custom stickers, fonts, frames, and more. Whatever kind of collage you choose to make, you can rest assured that it will be awesome and unlike anything any of your followers on Instagram have seen! Check out the crash course on collages to learn how!
For even more inspiration when it comes to creating one-of-a-kind edits to share on social media, check out PicsArt Design School. There is something for everyone and step-by-step tutorials and videos to help you uplevel your Instagram Stories game. 
PicsArt all-in-one Photo and Video Editor, Collage, and Sticker Maker is the world's largest creative platform with over 150 million monthly active creators and influencers. PicsArt has collaborated with major artists and brands like Taylor Swift, The Jonas Brothers, Gwen Stefani, Maroon 5, Lizzo, Meghan Trainor, One Direction, MONSTA X, Warner Bros. Entertainment, iHeartMedia, Condé Nast, and more. Download the app today to level-up your photos and videos with thousands of quick & easy editing tools, trendy filters, fun stickers, and brilliant backgrounds. Unleash your creativity with PicsArt and upgrade to Gold for awesome premium perks!