Icelandic horses are quite different from the horses found in the rest of the world. As the ancestors of breeds brought to the country by Vikings, they are smaller and require less calories to live. This along with their thick manes make it possible to weather the long harsh winters.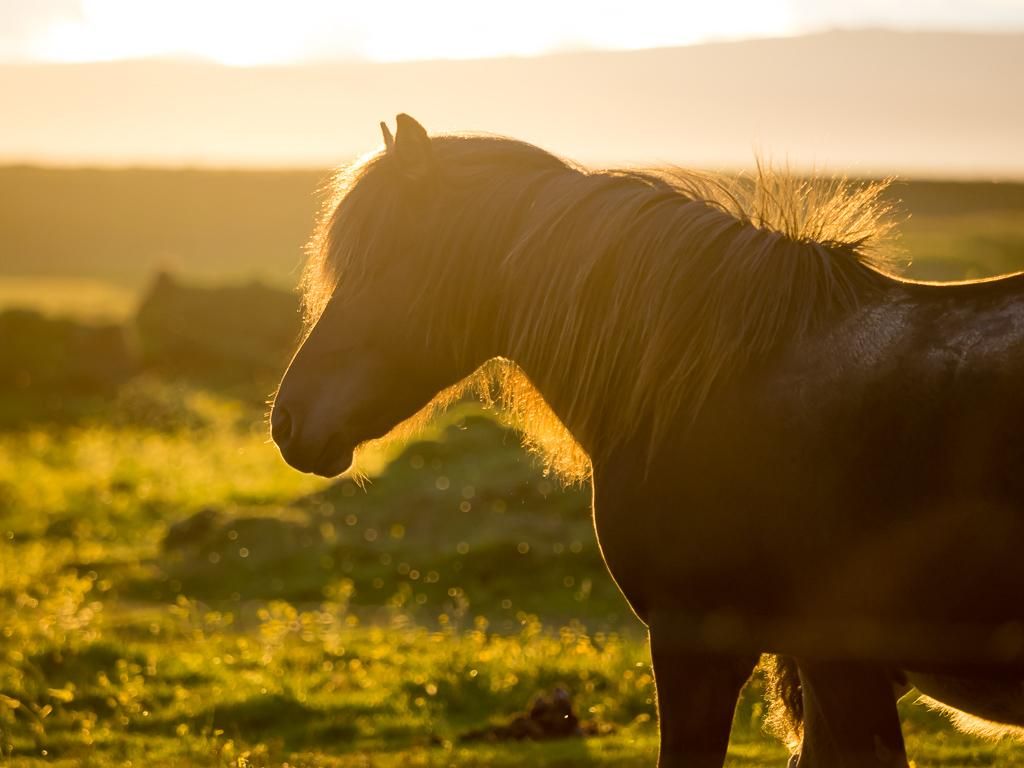 They also have five gaits as opposed to the typical three. Perhaps the most famous is the tolt which is said to be so smooth, you could ride with a full mug of beer and not spill it. Above all, I found the horses very friendly and curious about me and my lens.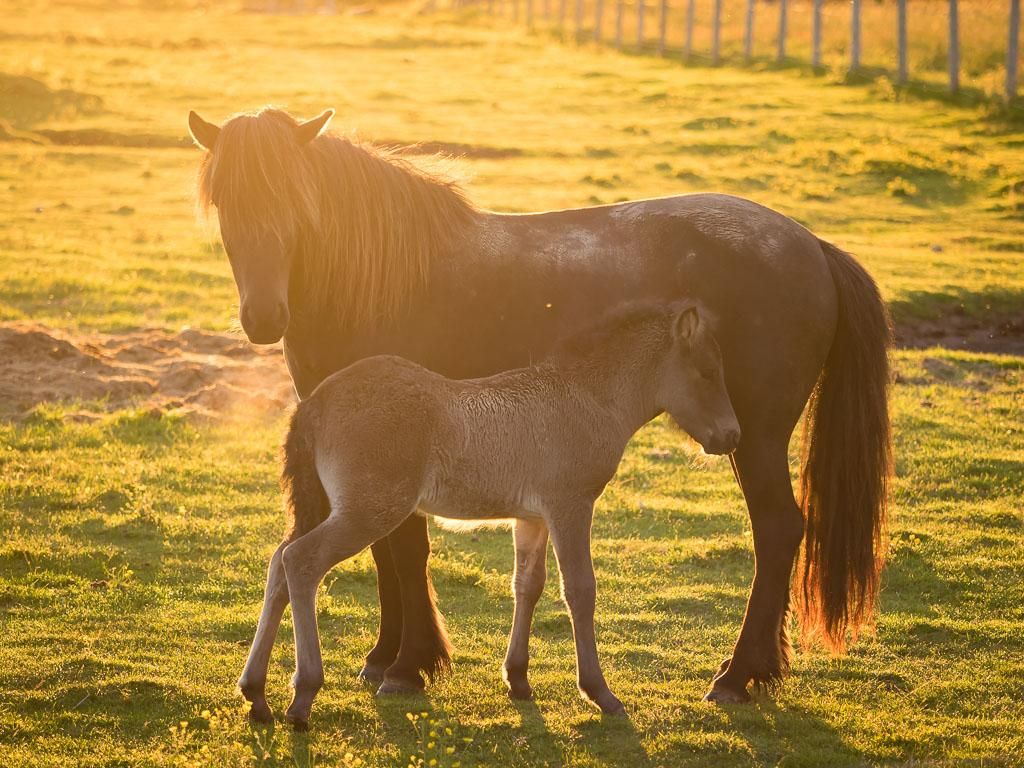 When traveling and moving from place to place quickly, it's tempting to get the shot and move on to see the next thing. This pace can make it difficult to be creative however, and try new things. A better approach involves slowing down, and spending more time to really observe and connect with the subject. As the light got lower in the sky, I found this friendly horse near a wire border. If I exposed it normally, the fence would have been too visible and distracting. Instead, I opted to underexpose the scene and create more of a silhouette. Instead of a literal interpretation, it becomes more about, shape, form and color.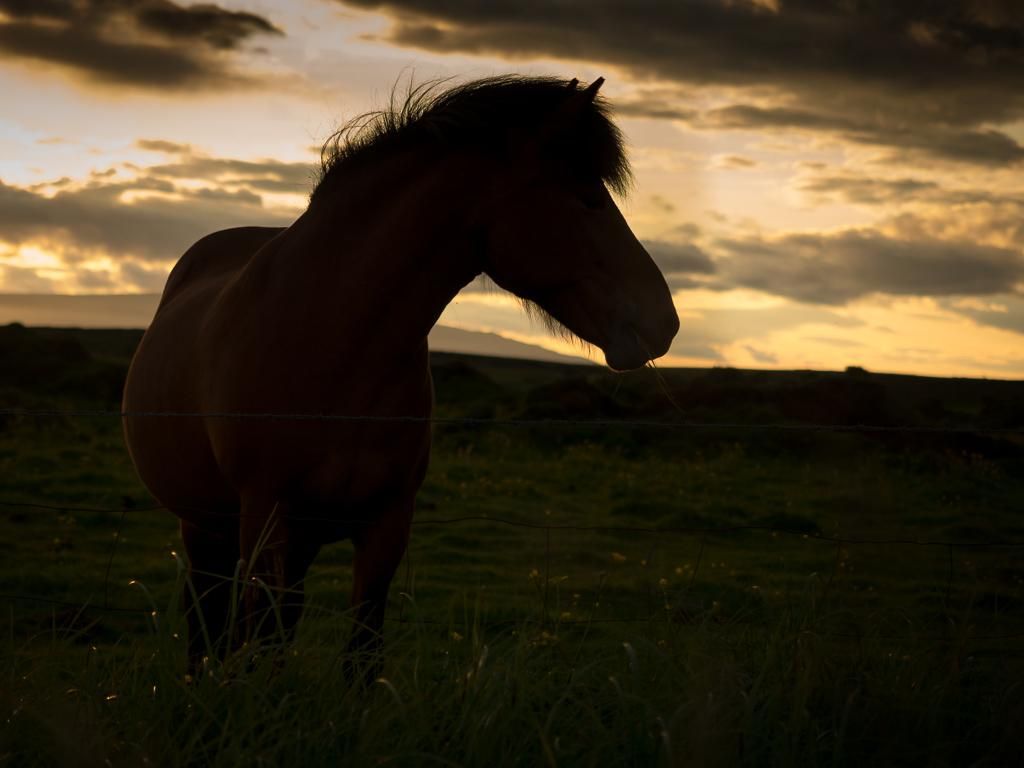 Since Iceland is so far north, they have 24 hours of daylight in the summer months. This is known as the midnight sun. While the bright skies can make sleeping difficult, it provides many hours of good light for photographers. This young pony was lit by the golden light of the sun around 11pm. Backlighting is one of my favorite directions of light as it can be quite dramatic. In this instance, it worked to reveal the young horse's breath in the cool night air.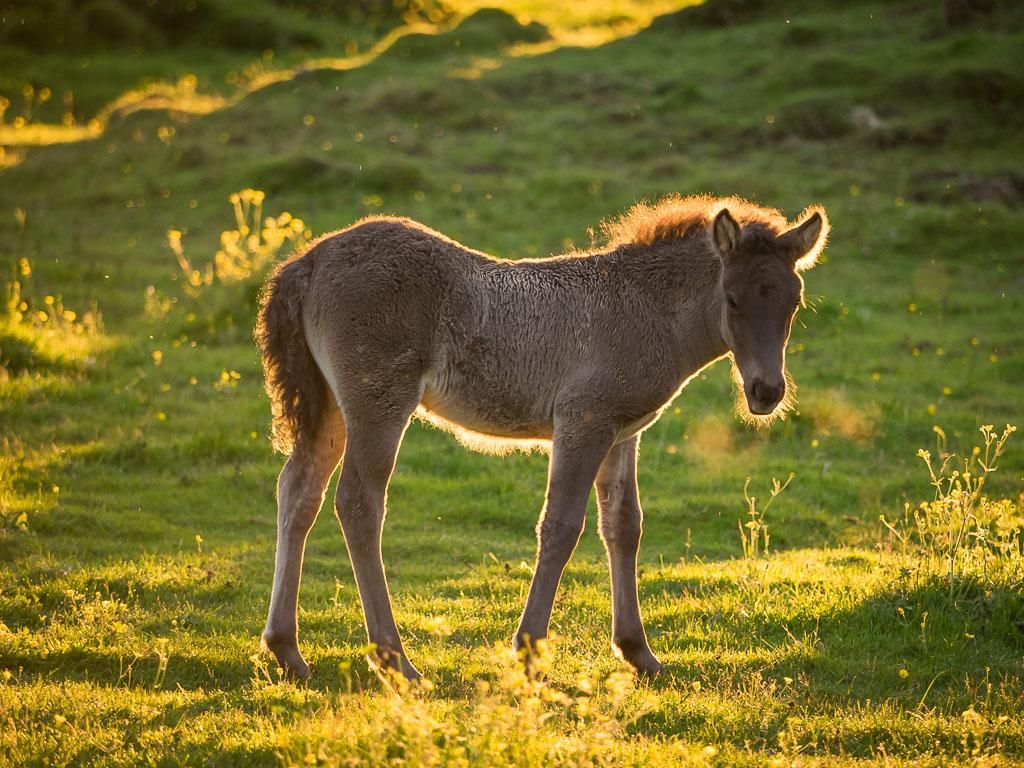 It has been said that Iceland is home to more horses than people. This certainly seems accurate as we drove long stretches of highway with no homes, only rustic barns and farmland. The horses which appear in just about every color would often be found resting near these majestic sites and grass covered huts. Much like wildlife, a fast shutter speed is recommended with farm animals. At a minimum 1/250 will prevent camera shake, and 1/500 would largely freeze any of their motion.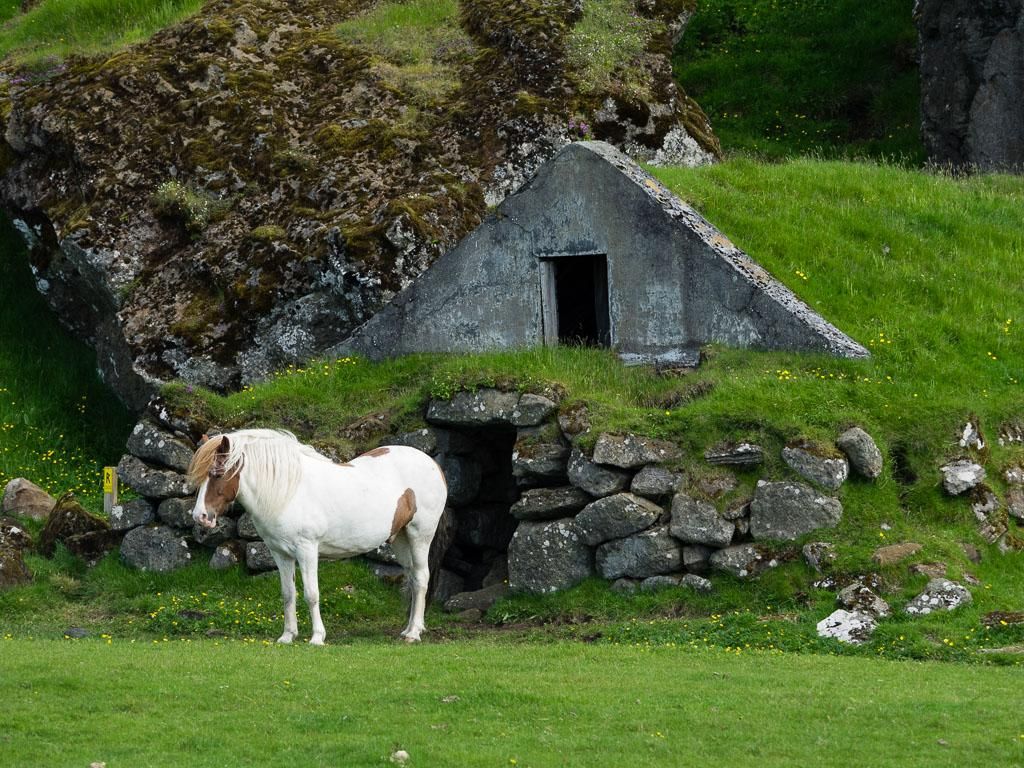 It's rare to come upon a landscape that doesn't require decluttering. Common sights include power wires, fences, trailhead signs, unsightly dirt patches, and dumpsters. You can try to compose with your feet at first, but what about those situations when you can't go any further? Where a wide angle lens falls short, a telephoto in the 70-300mm range will be very useful.
With it, you can pick the precise area where all of the essential elements come together, and work to eliminate everything else.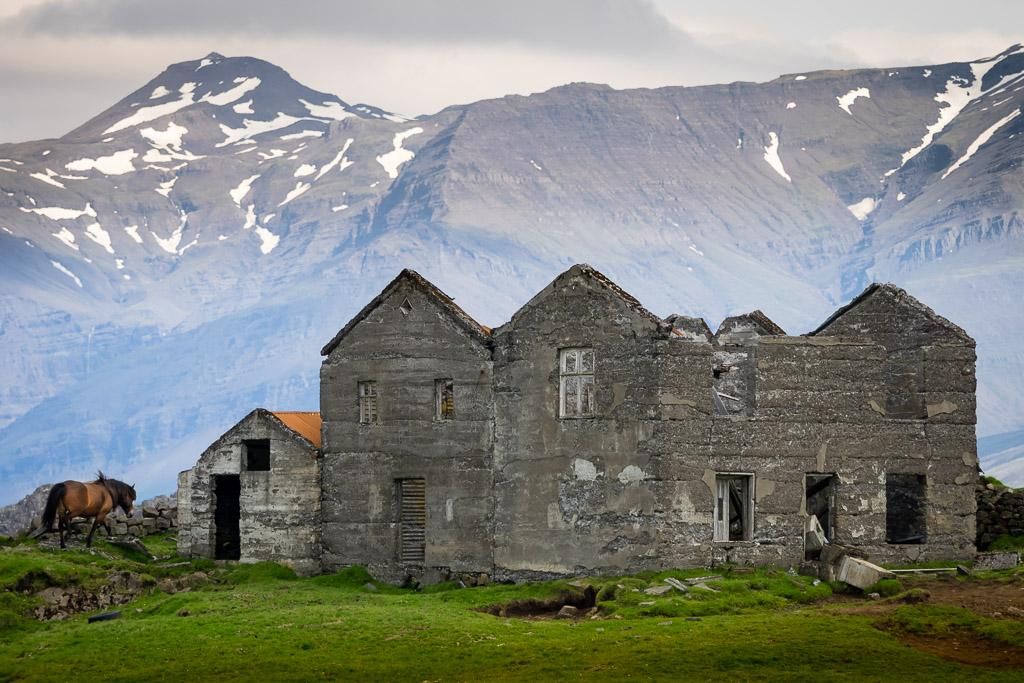 During my time in Iceland, I was certainly wowed by the magnificent mountains, the waterfalls, glaciers and volcanoes. Yet, perhaps the biggest surprise was just how endearing these farm animals were.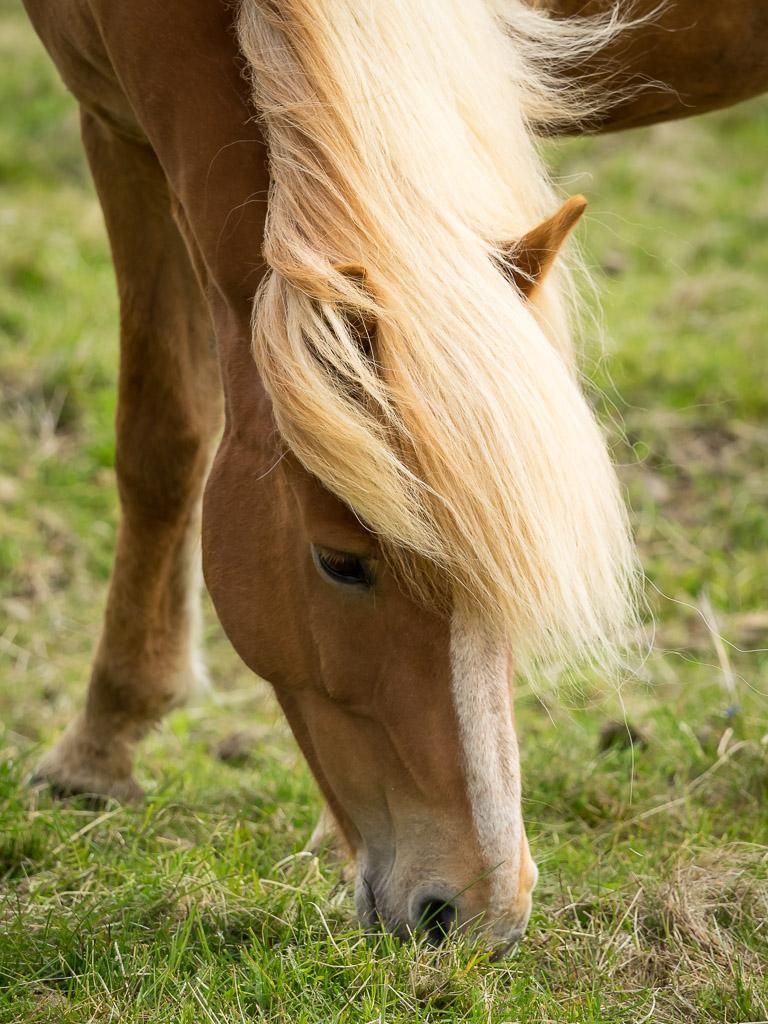 Photography it seems, can lead to more than just a set of photos, but also life experiences and knowledge. That's one of the underestimated parts of being a photographer, and something that's too easy to lose sight of. By studying subjects through the lens, it leads to a deeper understanding of the world around you. No subject is insignificant as we're all connected no matter how many miles apart.