We recently updated the PicsArt Android Camera to include new Photo Effects, introducing over a dozen new photo effects for the PicsArt App camera. The new photo effect feature allows users to take photos with photo effects applied directly to the camera.
PicsArt has a whole host of photo effects that transform your images in all sorts of cool and exciting ways. You can now apply these effects directly to your camera and observe the world live, with everything you see altered by your desired photo effect. For example, with Comic effect applied, your camera screen will automatically display the world around you as if it was drawn in a comic book.
This feature is now available for the following photo effects: Comic, Light Cross, Lomo, Poster, Pastel, Watercolor, Contours, Sketcher, Graffiti, Neon, Gouache, Holgart, Hue, Swirl, and Mirror.
Below is a practical video tutorial to acquaint users with the camera feature.
Step by Step Tutorial
Step 1.
Select the Camera section from the main menu to open your camera.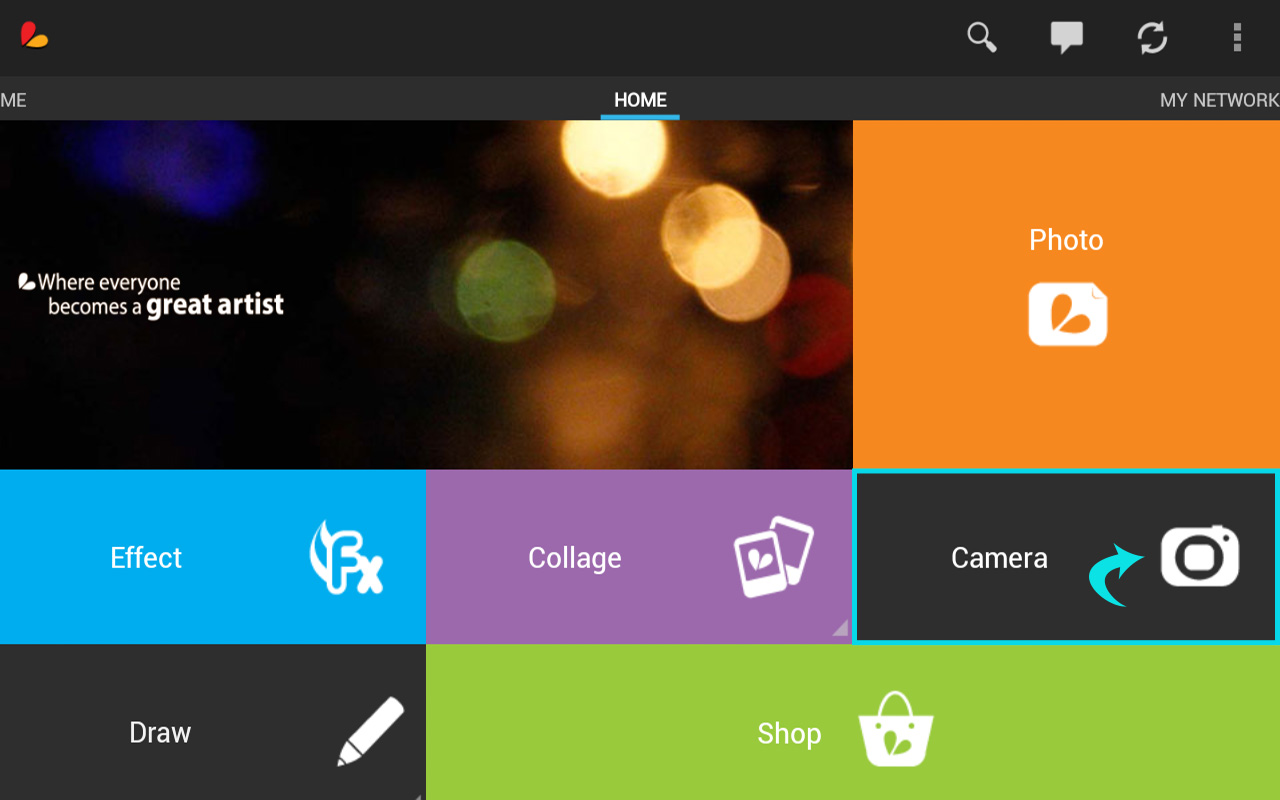 Step 2.
Click on the effects icon, which appears as a magic wand on the menu bar.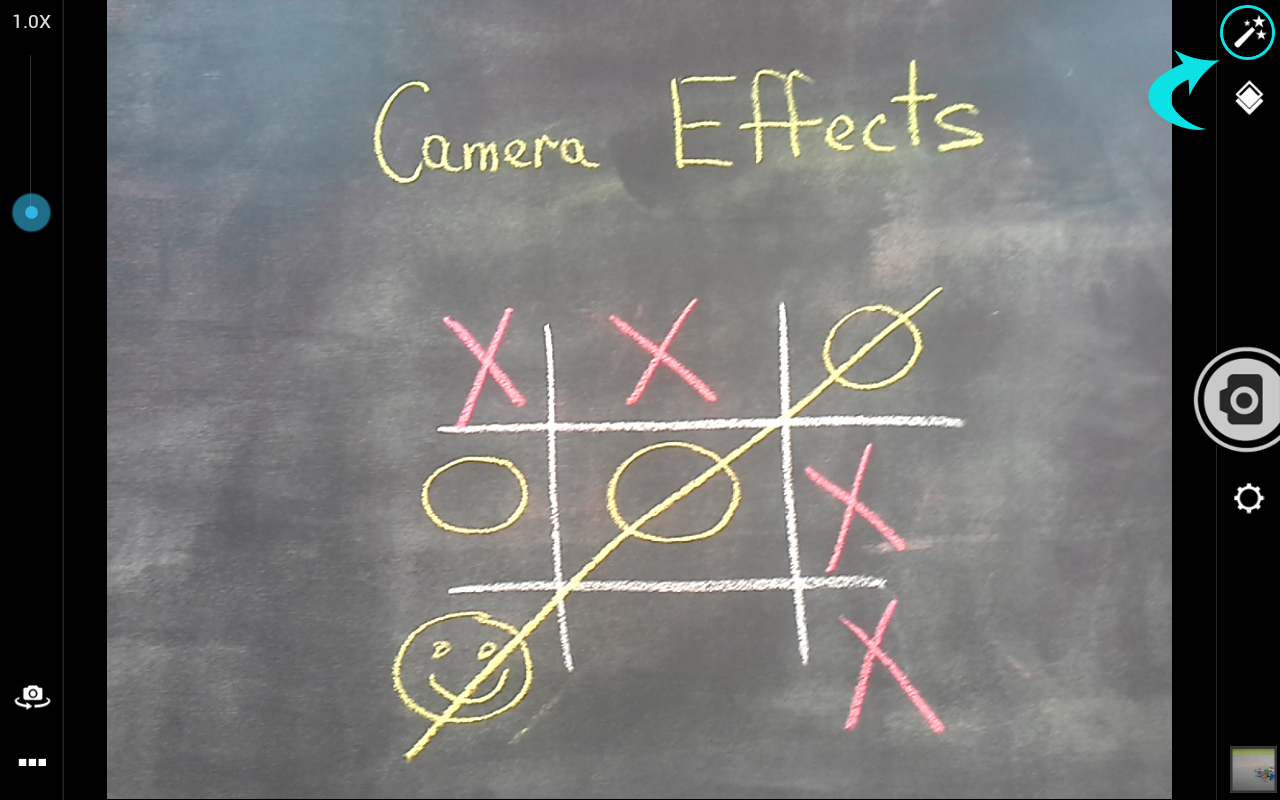 Step 3.
A small effects menu should then pop up from the top of your screen. Use your finger to scroll through them and select the effect of your choice.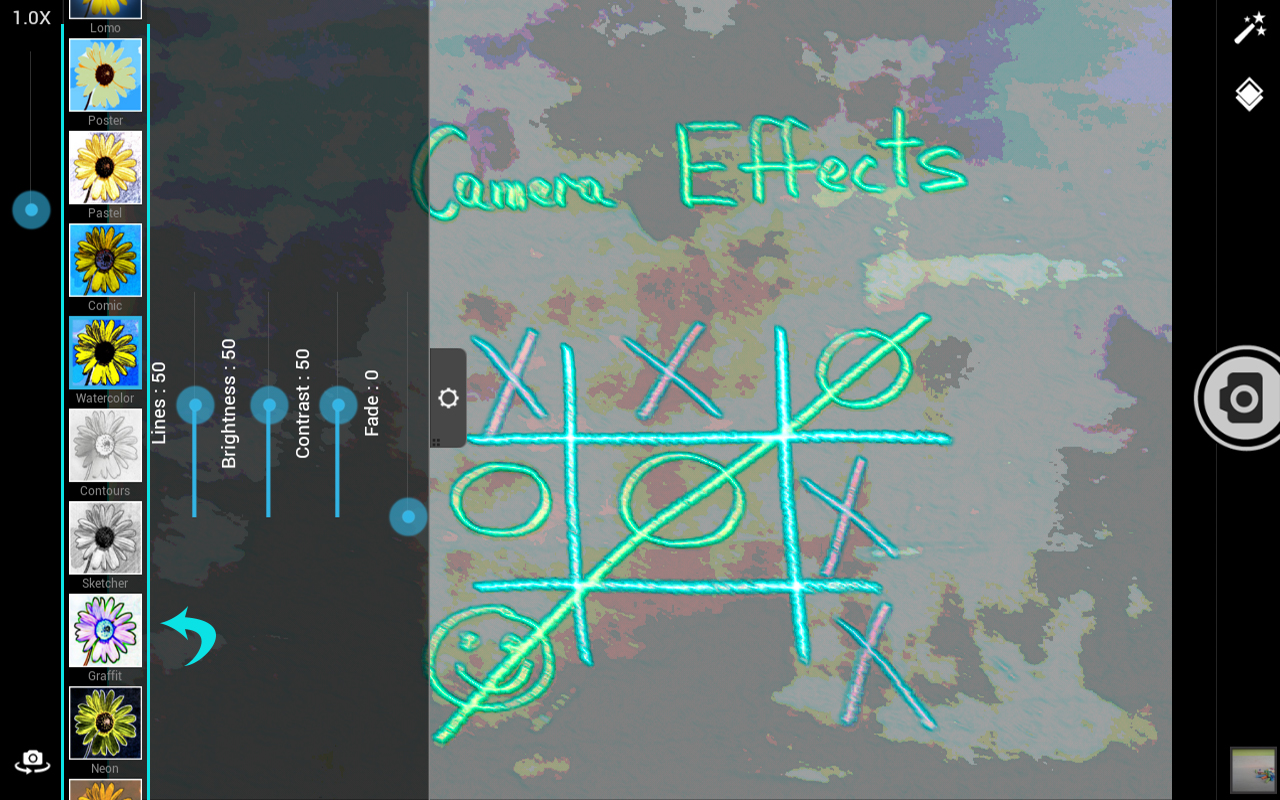 Step 4.
Upon selecting an effect, the effect menu will automatically open next to each effect you choose, allowing you to customize different properties for each photo effect.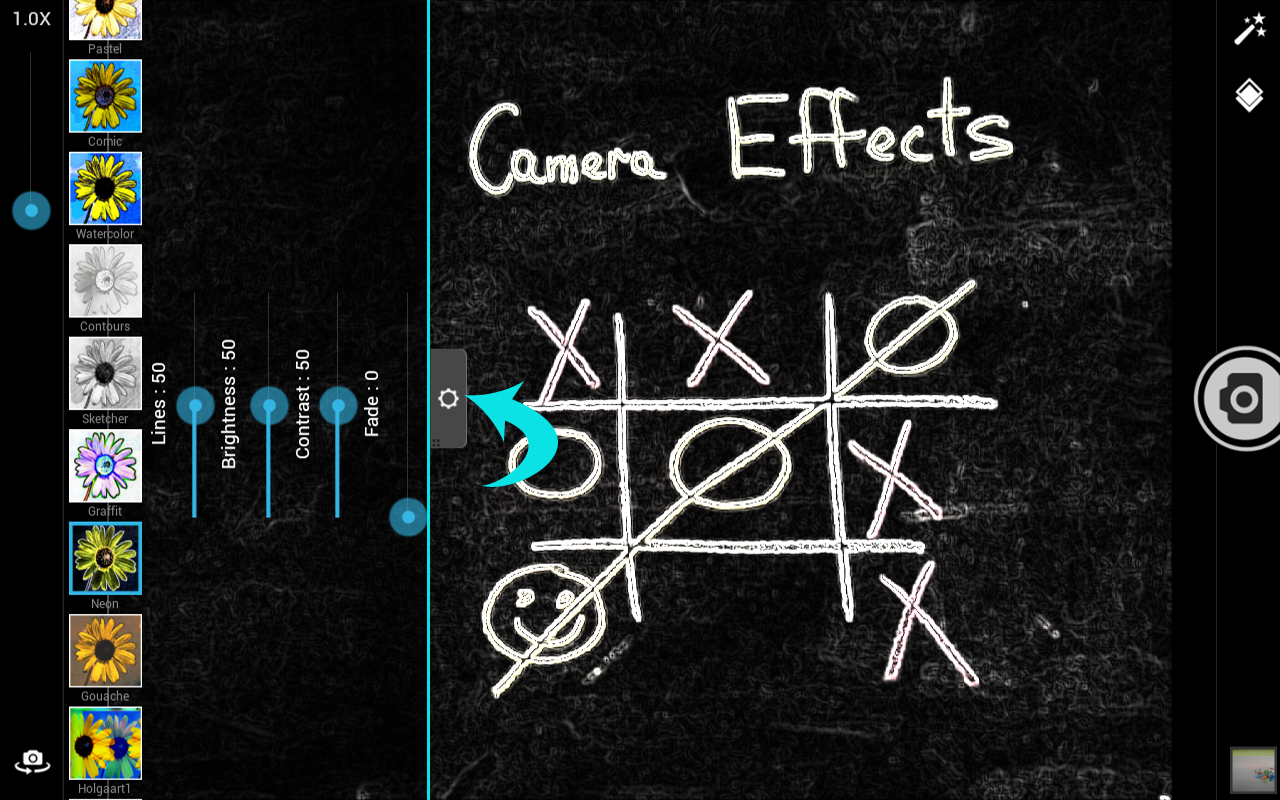 Step 5.
You can also use the blue sliding bar at the edge of your screen to digitally zoom in and out.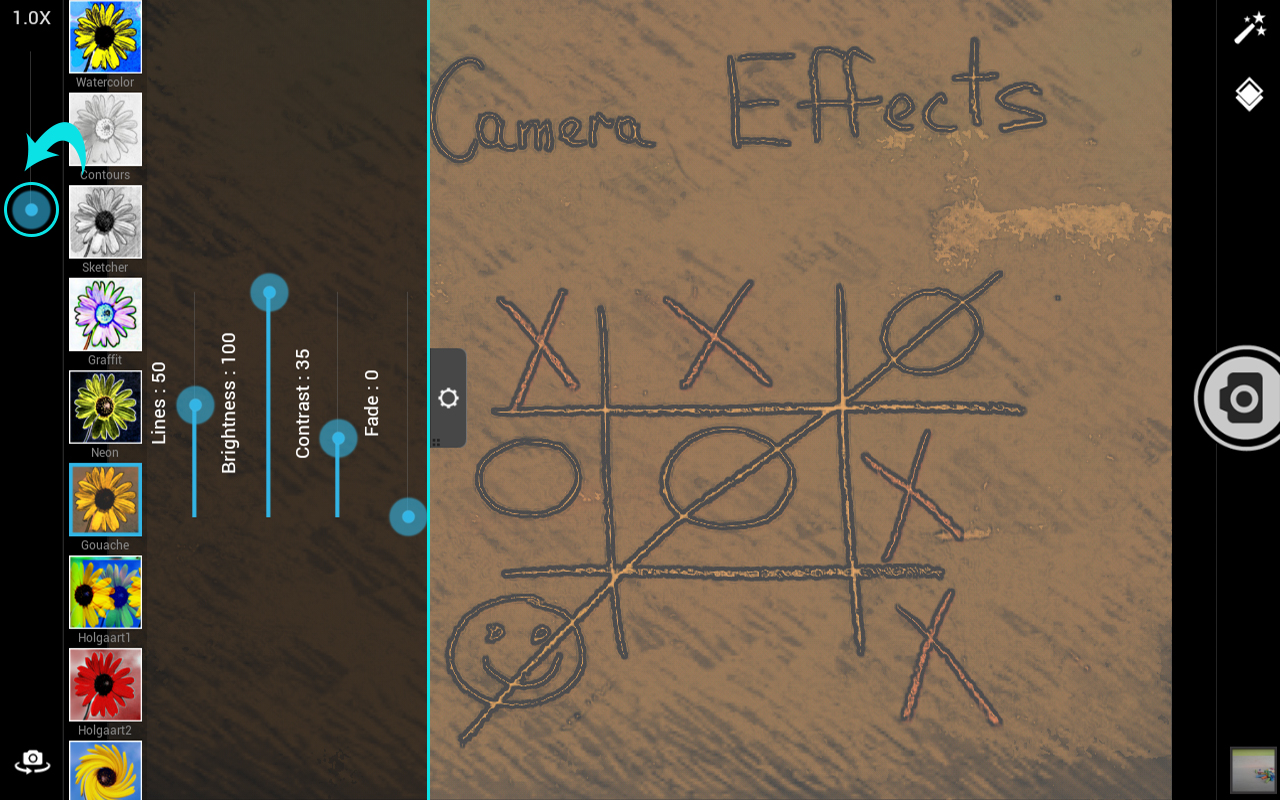 Step 6.
Take as many pictures as you want with the camera effect applied and don't forget to experiment. Half of the fun is just looking around with different photo effects and transforming your surroundings in real-time!