Shape Masks are a fun and easy way to make your pictures beautiful. Follow this tutorial learn how to apply them to your own shots, and then share them with the hashtag #ShapeMask!
Step 1: Open Image
Open your image in the Editor and tap on Shape Mask.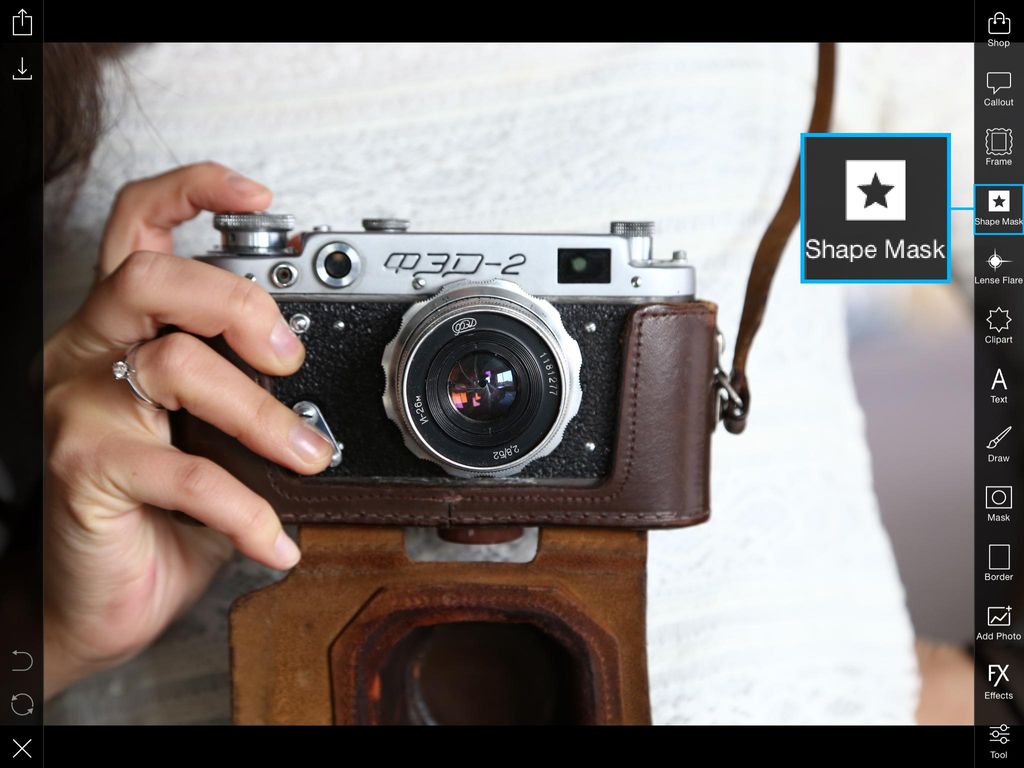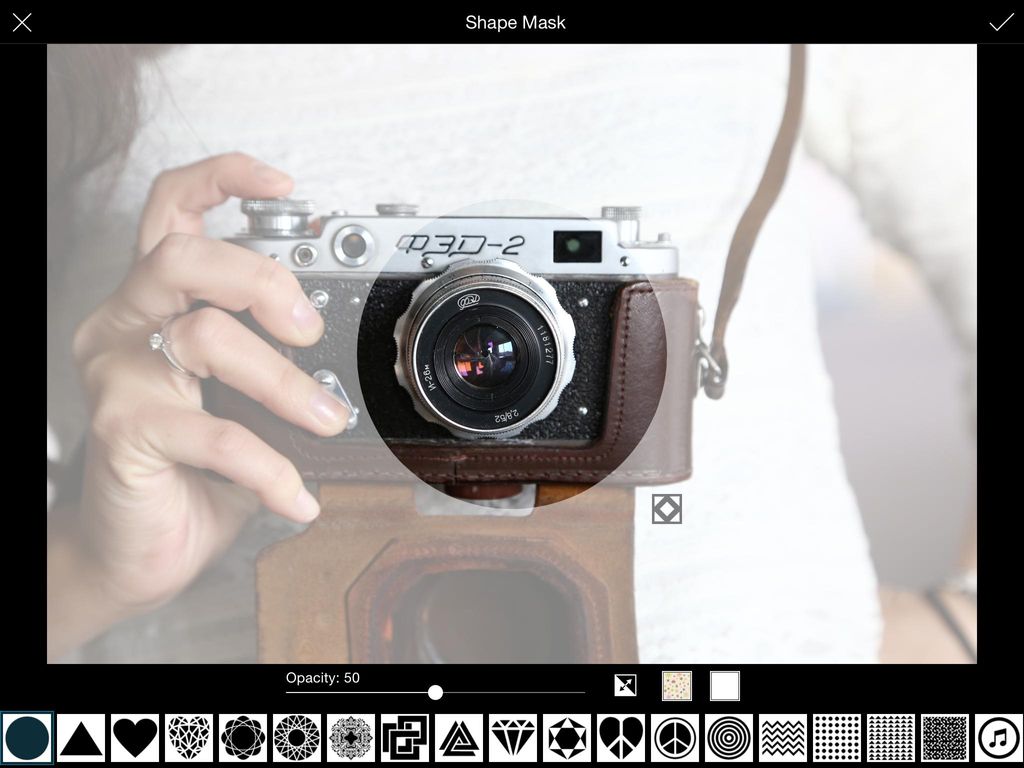 Step 2: Select Shape Mask
Select the Shape Mask you'd like to use. Tap on the Inverse icon.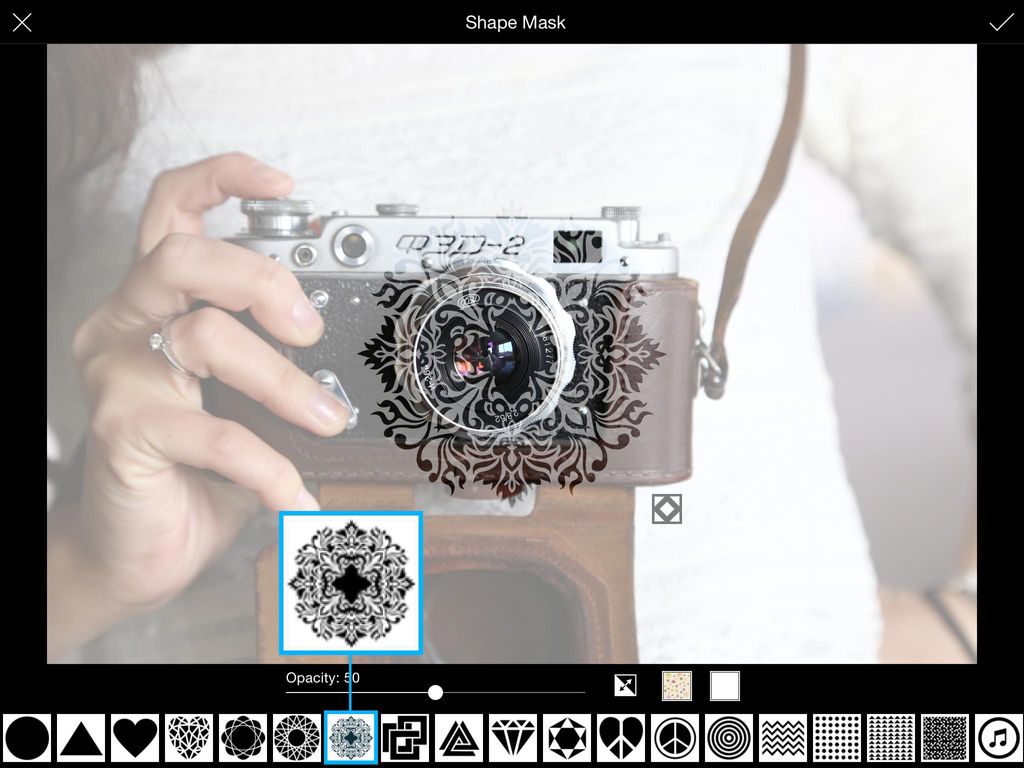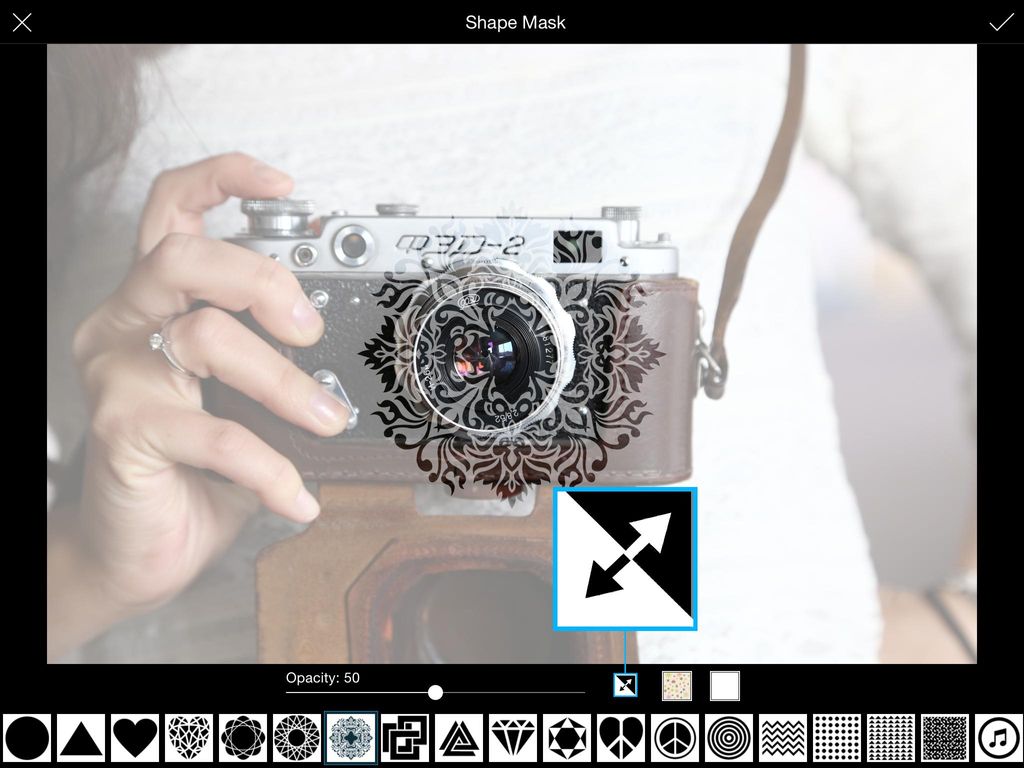 Step 3: Place Shape Mask
Use the square icon to adjust the size and dimensions. Drag your finger to place the shape.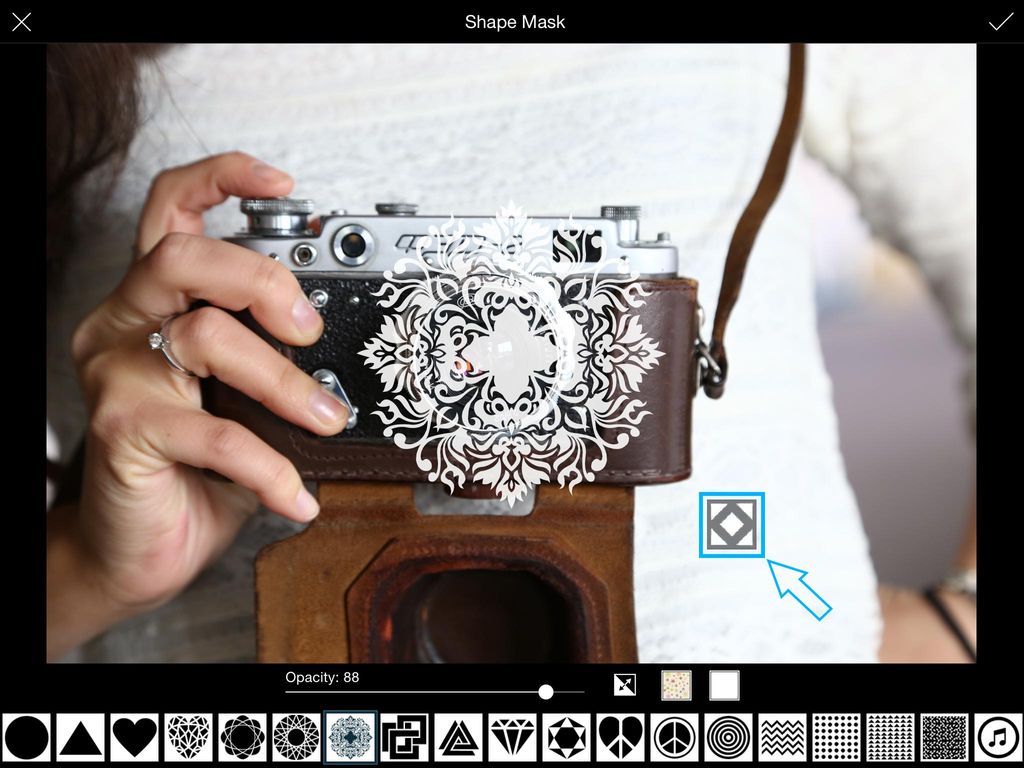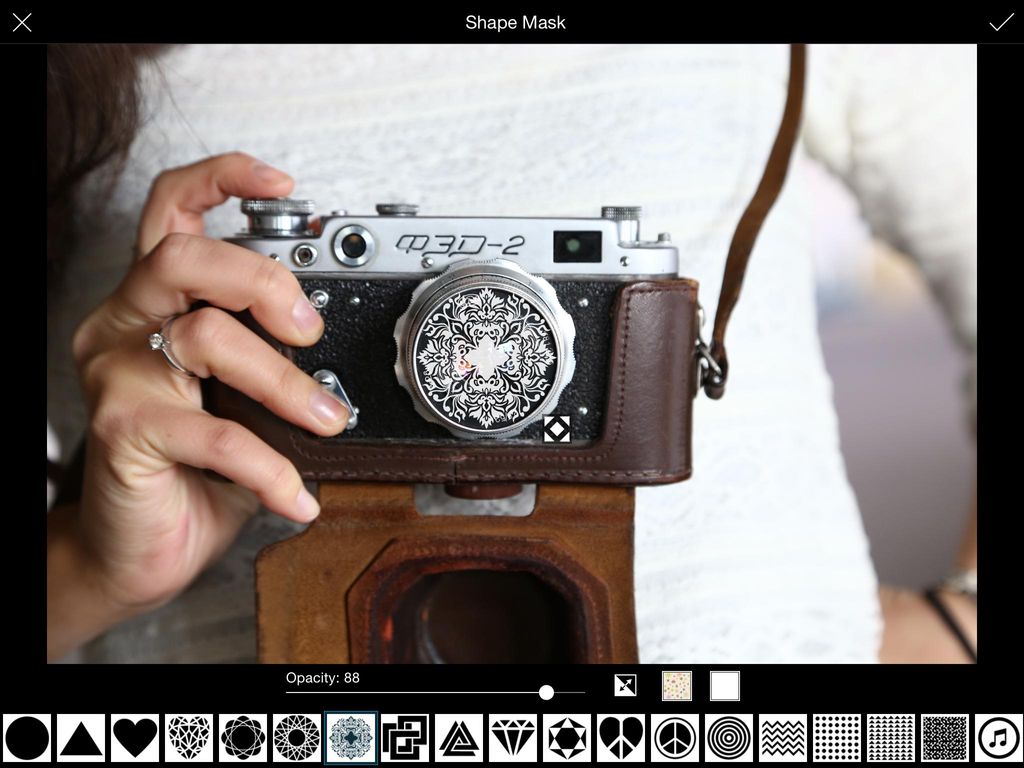 Step 4: Confirm
Tap on the check mark to confirm. You're done!