Aquarius Season: January 20 – February 18
Aquarius peeps, where you at? ?‍♀️?‍♂️
By nature you're a leader, independent, witty (translation: meme savvy), and aren't afraid to dance to the beat of your own drum. You're quick to say "boy bye" when the situation calls for it, but that doesn't mean you're heartless! Quite the contrary. When a friend needs you, you're there no questions asked, and with their favorite snacks of course. And if the world needs saving you're there, too. Basically, you're awesome and everyone can benefit from a strong air sign like you!
The Tea On Your Upcoming Year ?
Love horoscope ?: Uranus, your home planet, is making MAJOR moves this year. The dramatic shifts will make your love life feel like a roller coaster at times, but don't panic. Remember, even couples who are #GOALS face tribulations. Our zodiac senses have confirmed you will emerge stronger than ever!
Career/School horoscope ?: Feeling worried about work and/or school? Don't be! You're about to kill it. Keep your eyes out for your big break and don't be afraid to take risks when your gut instincts tell you it's the right choice. Everybody better watch out because you're about to rule the office/classroom like it ain't nobody's business!
Travel horoscope ? :  Book the trip. The. End. Someone special is going to propose the adventure of a lifetime this year! The Aquarius in you will lean toward Netflix on the couch (also valid in most cases) but if you don't go you're going to regret it. Note: Make sure to pack a camera because it's going to be Instagram-worthy!
Aquarius Photo Editing Guide
We created a PicsArt Aquarius guide to help you shine equally as bright on social media as you do in real life where, let's be honest, you're THRIVING ✨
Aquarians are luckiest in the presence of vivid blues, aquamarines, and greys. This makes our cool-toned VIN FLTR series the perfect fit for you! If you're looking to make more of a statement, but still want to keep luck on your side, you can't go wrong with our DTN5 or Glitch FLTRS.
Our Magic Effects Flare and Flora are so Aquarius we can't even. They're vibrant, fun and steal all the attention in the room — just like you! One swift tap is all it takes to transform any photo into pure ART. ?? You're already a masterpiece, so why not look like one too?
Aquarians aren't ones to get in their feels on the regular, but we know you guys are secretly big softies on the inside! Our Heart Brushes are there for you when you do get sentimental and are looking to shout out someone you love (dog, bae OR both?).
Too mushy for you? ? Our Pastel Paint Brush adds a more subtle touch of emotion and it's absolutely D-R-E-A-M-Y.
FACTS: People born under Aquarius need time to be by themselves and chill in order to reach their full potential. I.e. Your DNA test comes back 100% cat and our Just Kitten Sticker Pack was (essentially) made for you! Pro tip: No one can be mad at you for being an introvert if you send them a few of these cuties. Are we right? Or are we right?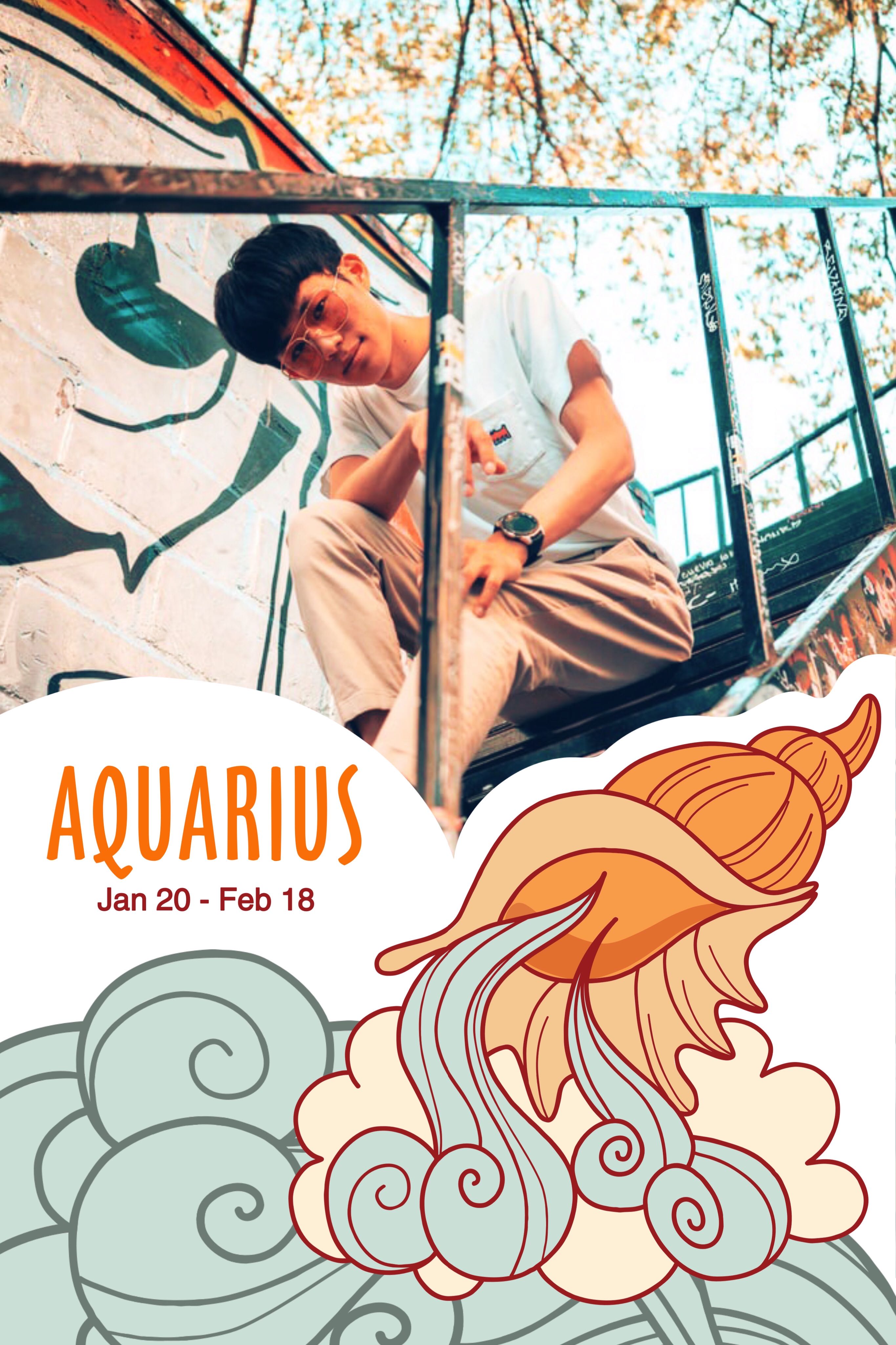 Feeling blessed to be an Aquarius sign after reading the above? You should be! Shout it to the world with our customizable Aquarius Template. Just select a fire selfie, save, and post! Did we mention it's the perfect size your Insta Story? ? 
PicsArt photo and video editor, collage and sticker maker is the world's largest creative platform with more than 100 million monthly active users and influencers. PicsArt has collaborated with several brands and artists, including Disney, MTV, Dior, DJ Snake, Gwen Stefani, Maroon 5, 30 Seconds to Mars and more. Step-up your photo editing with thousands of tools, edits, backgrounds, stickers and filters. Awesome starts here! Download the app today, and upgrade to PicsArt Gold to unleash your creativity!