Sending a meteor burning through the sky might seem like a difficult illusion, but with just a finger and a touchscreen, you can create a jaw-dropping meteor shower. Because it's National Meteor Day, we saw this as the perfect occasion to show you that it is sometimes refreshingly simple to create something wondrous.
If you've ever binged on time-lapse drawing videos, but brush off the idea of drawing anything decent yourself — this is for you. We're going to give your mobile drawing skills a boost up into the stratosphere. 
Here are six tips on how to create an impressive meteor shower with PicsArt's Drawing Tools, and a little help from the Editor. No stylus required — we promise!
1. Draw Your Meteors Separately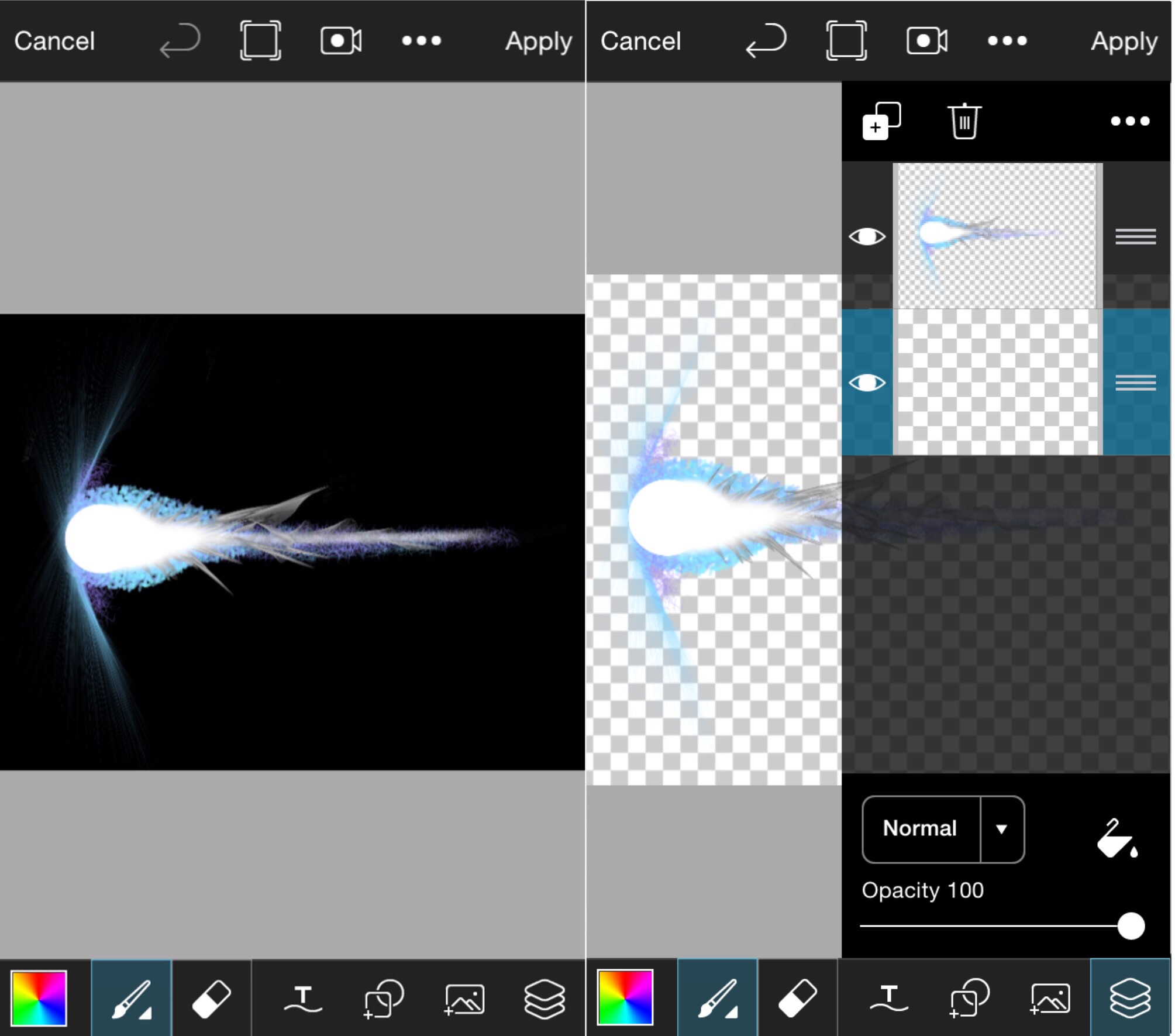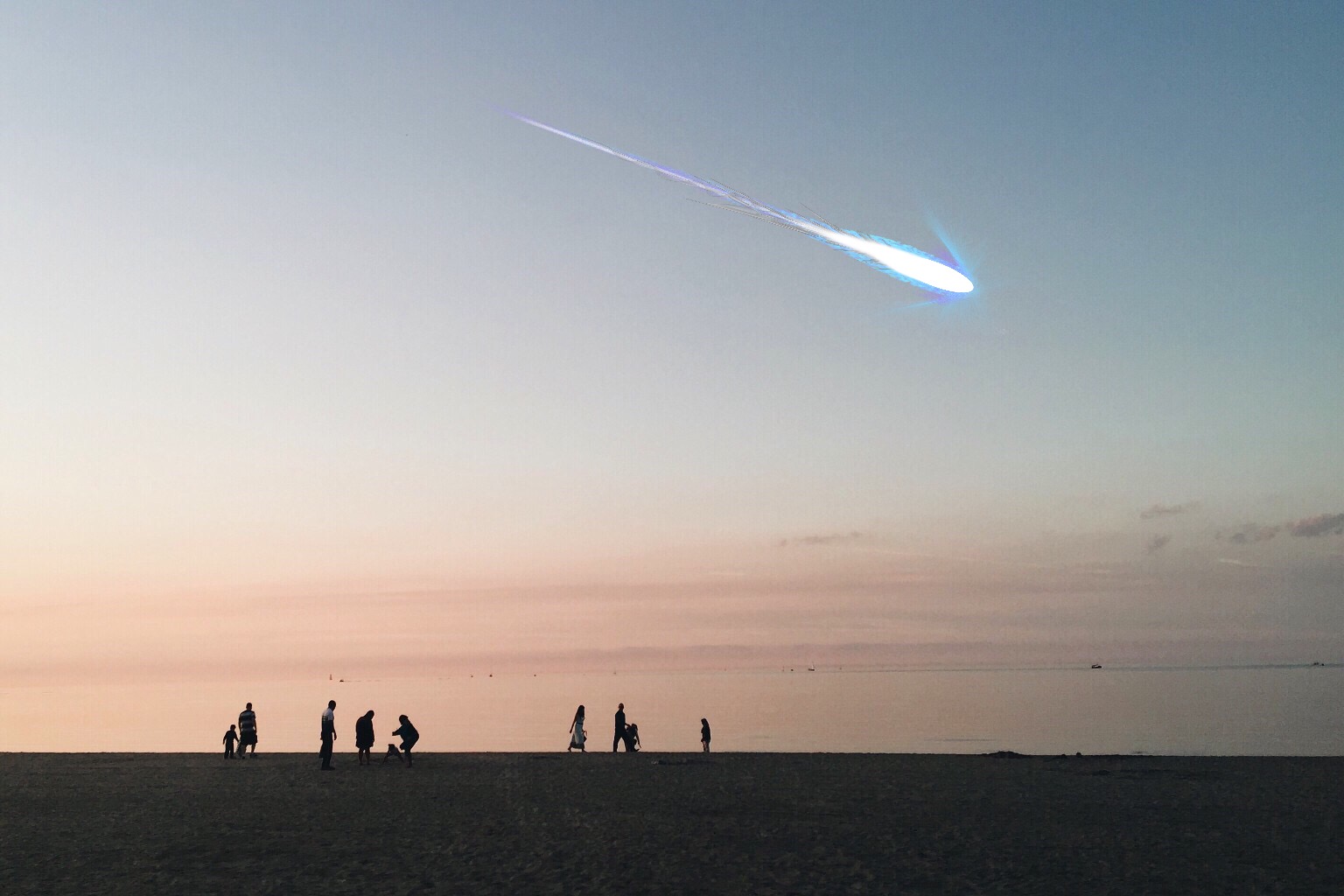 Use a blank canvas in Draw to create your meteors. That way you can import them as many times as you need to onto any photo you like, and stretch/rotate/flip them into place. Use a black background to make it easier to see your brushstrokes while you work, then delete the background before you save. Android users, don't forget to save your file as PNG to keep your background transparent!
2. Know Your Brushes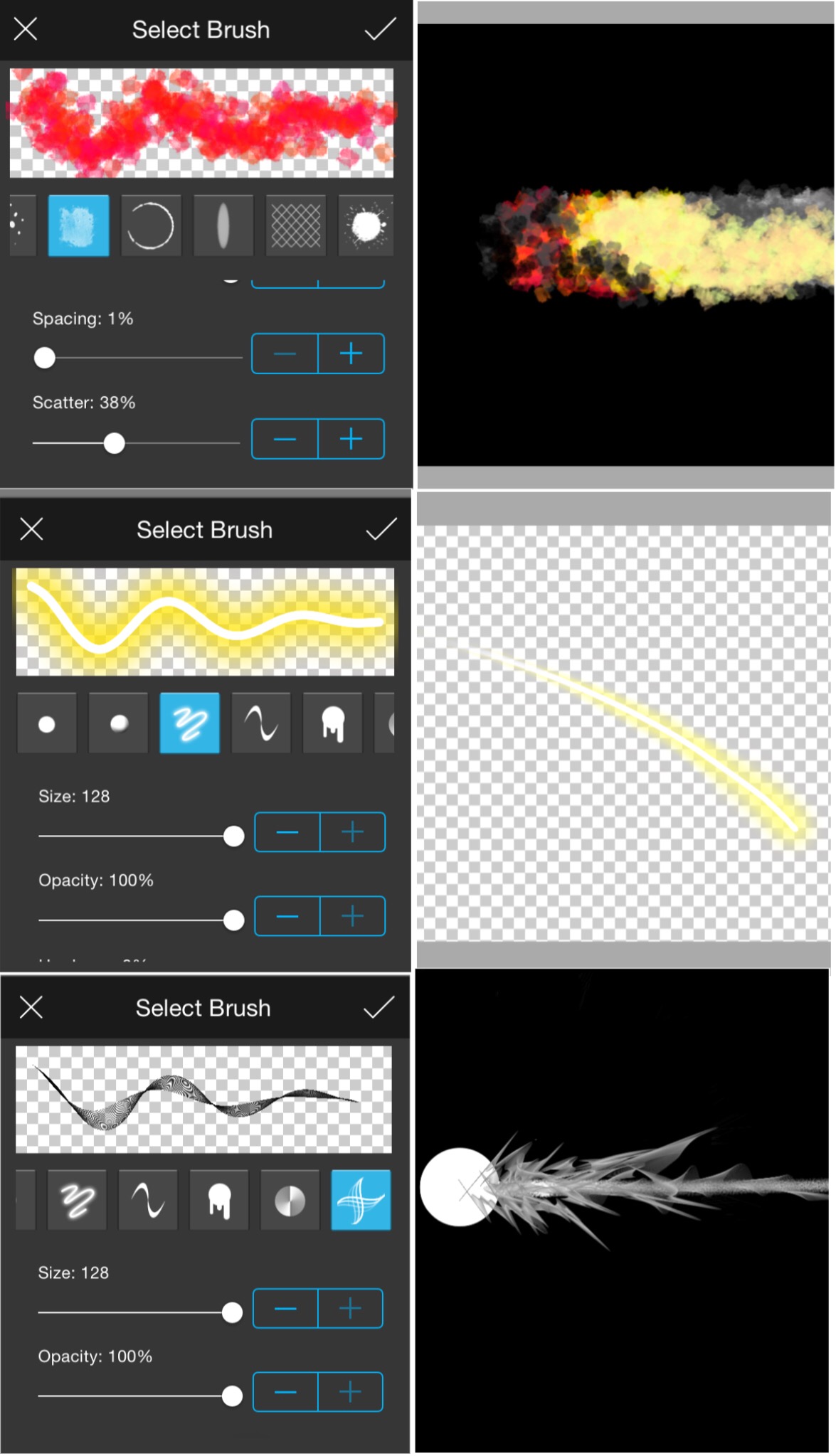 One reason why drawing is less scary than you think is that the brush types do a lot of the work for you. Don't commit to one type right away, swipe through and experiment with different hand movements and settings. You might want to layer colors to create an intricate explosion, or simply draw a single fluorescent streak across the screen. Whatever you do, however, use bright colors and give your meteor a very long tail.
3. Burn Up Atmosphere With Lens Flares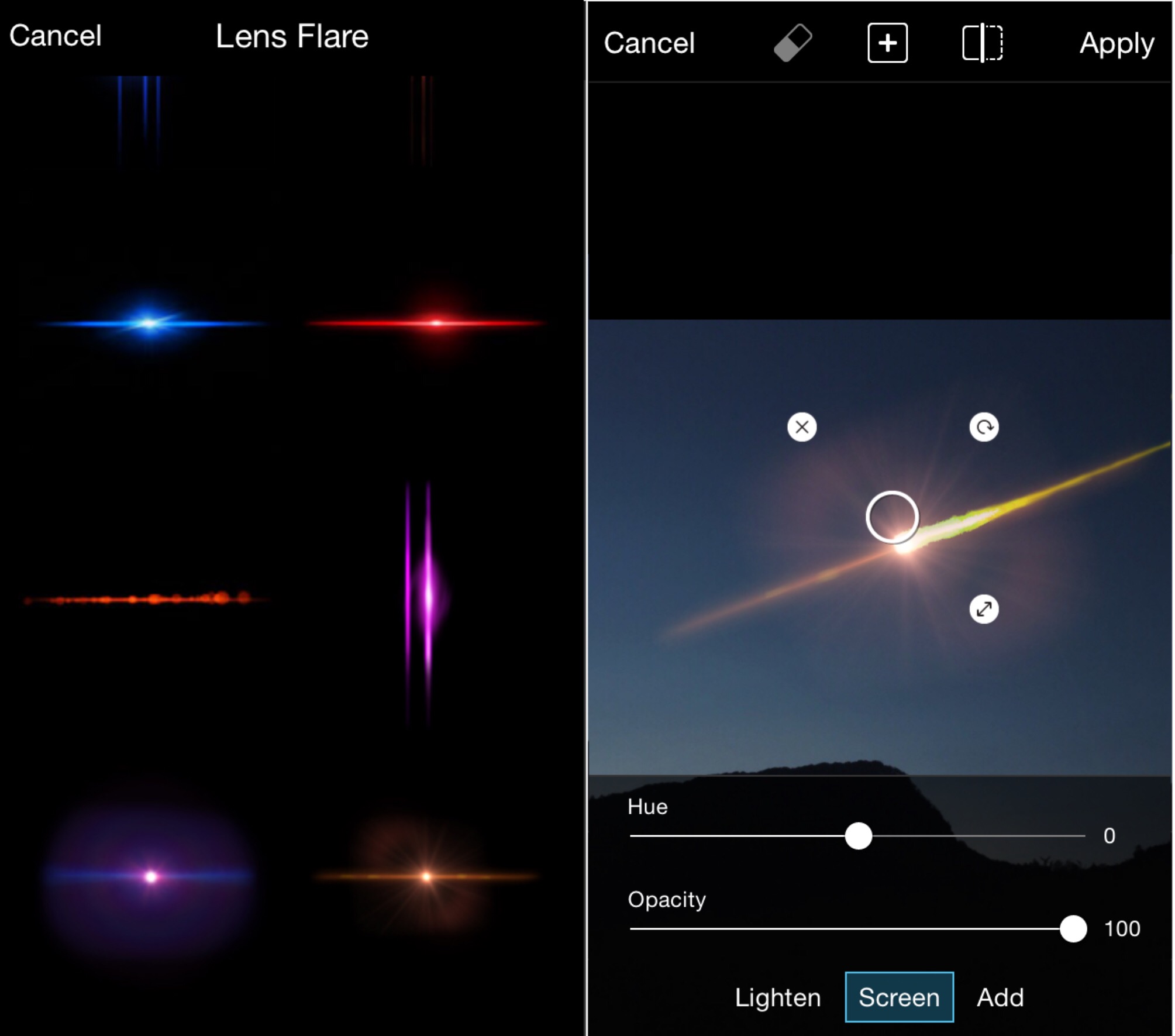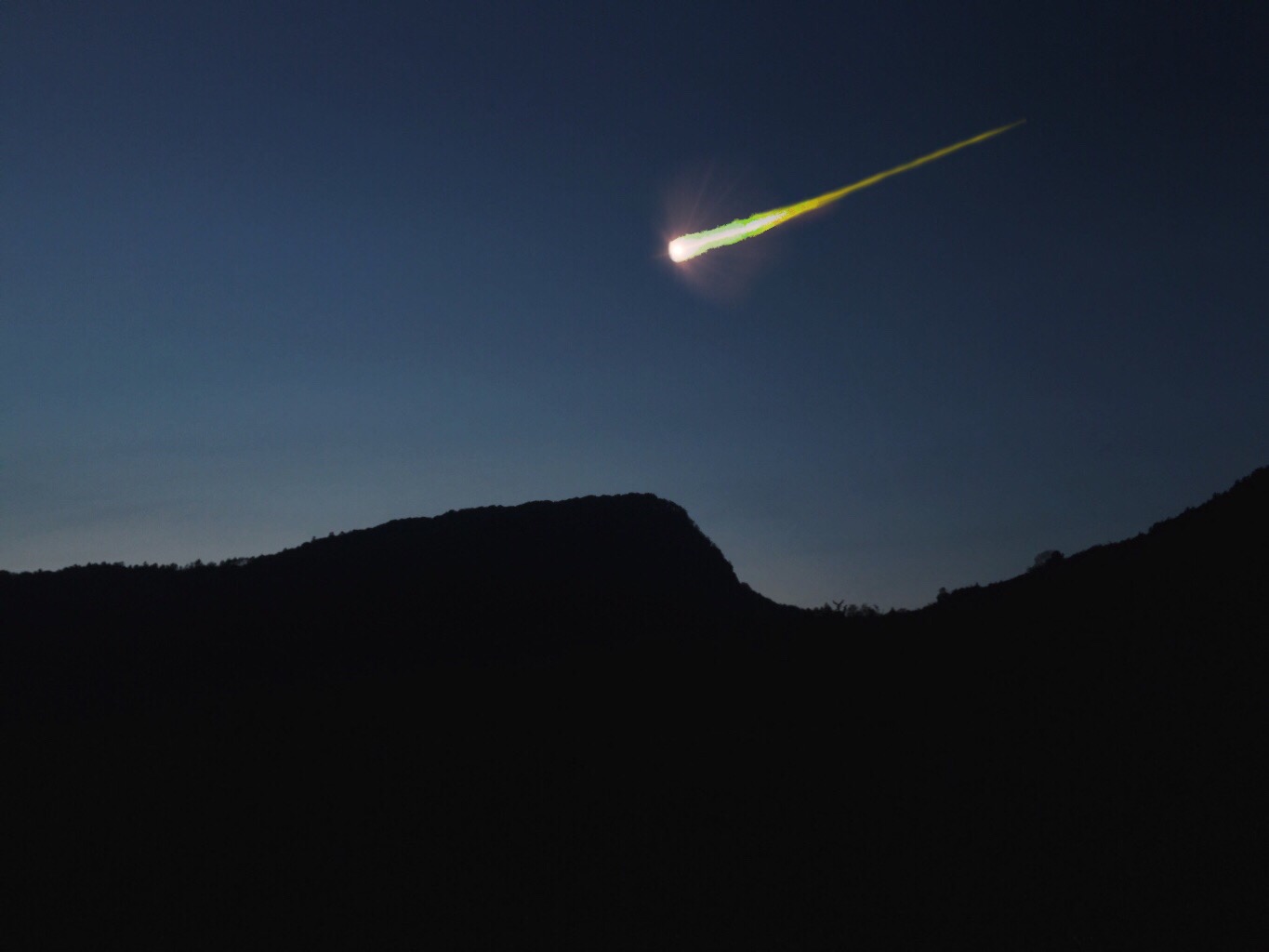 The easiest and most effective way to give your meteor a white-hot tip is to get creative with Lens Flares. Drop a Lens Flare at the bulb end of your meteor to create an instant effect like it's burning as it rips through the atmosphere. To erase extra bits, just import the original photo over your edited version and use the Eraser and Paintbrush Tool to cover unwanted parts. You can use the Clone Tool to clone the sky over extra bits as well.
4. Meteor Shower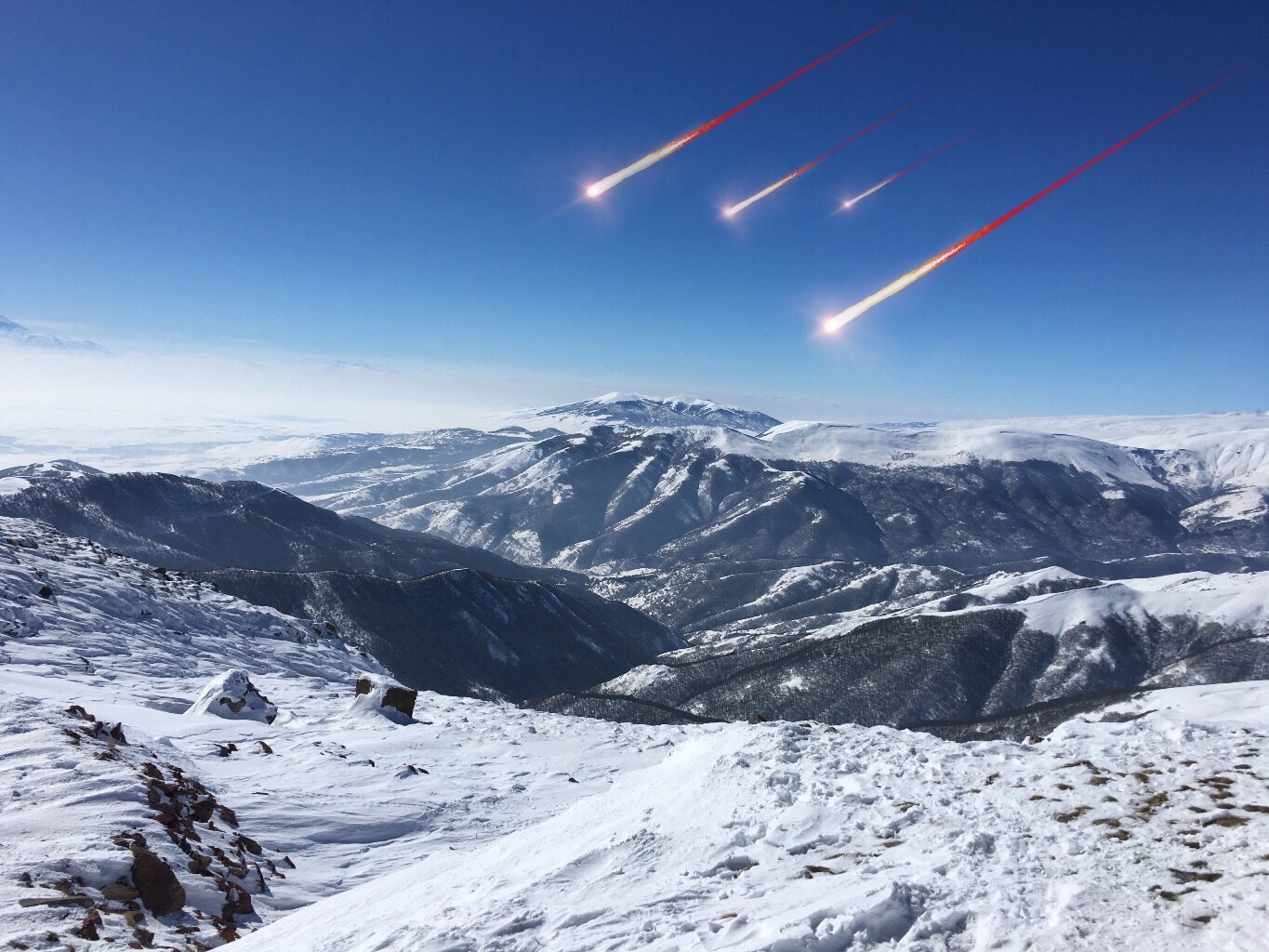 To create a convincing meteor shower, just import the same meteor into your shot over and over again, and stretch them out into different sizes. Reduce the opacity slightly on meteors that are further away to enhance the illusion of distance.
5. Arc Your Tail Before Impact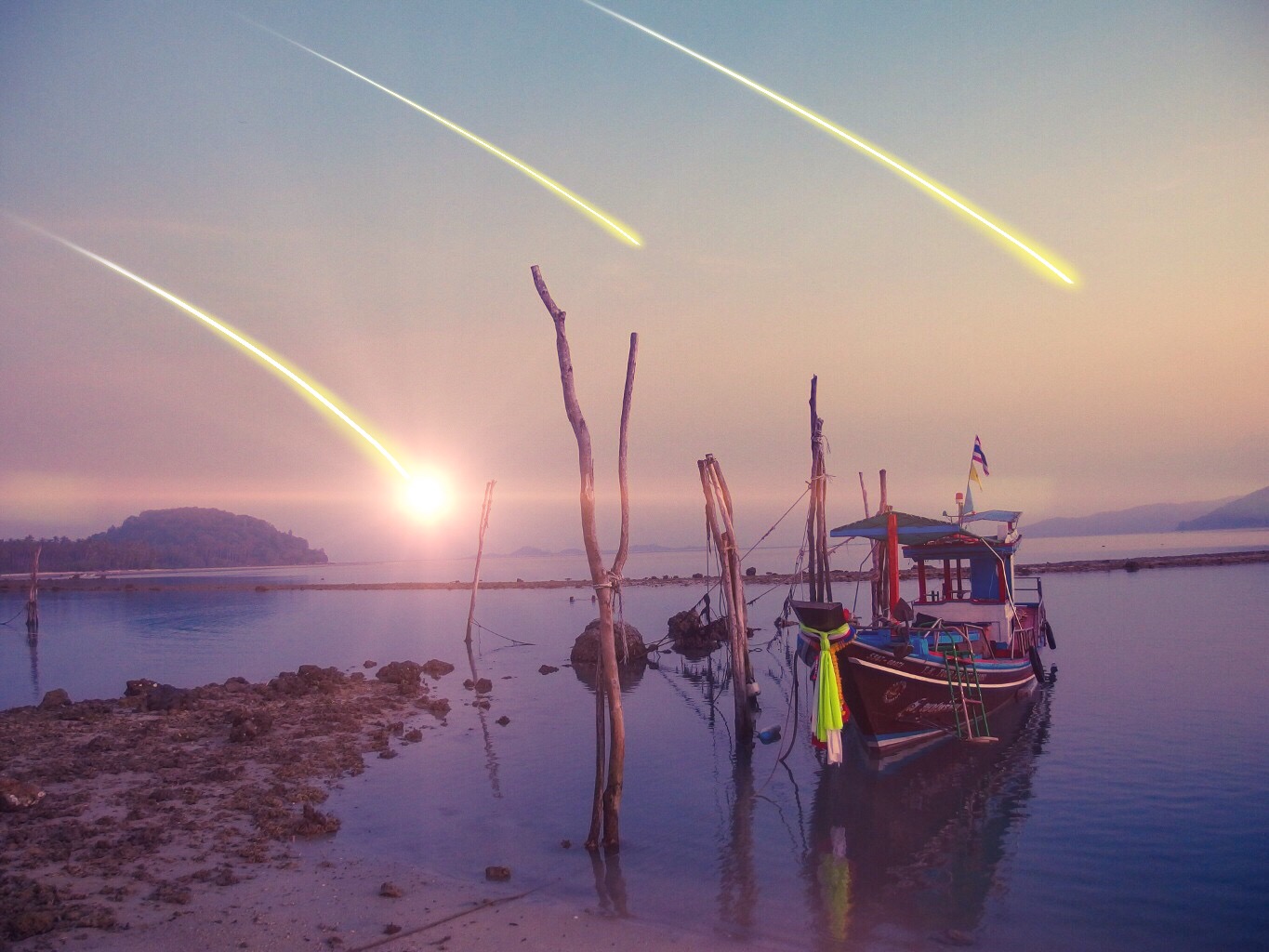 Meteor's don't hit the Earth straight on. The closer they get to the planet, the more gravity starts to pull them in towards the ground. To sell your illusion, be sure that you curve the tail of any meteor that is approaching impact.
6. Another Way to Burn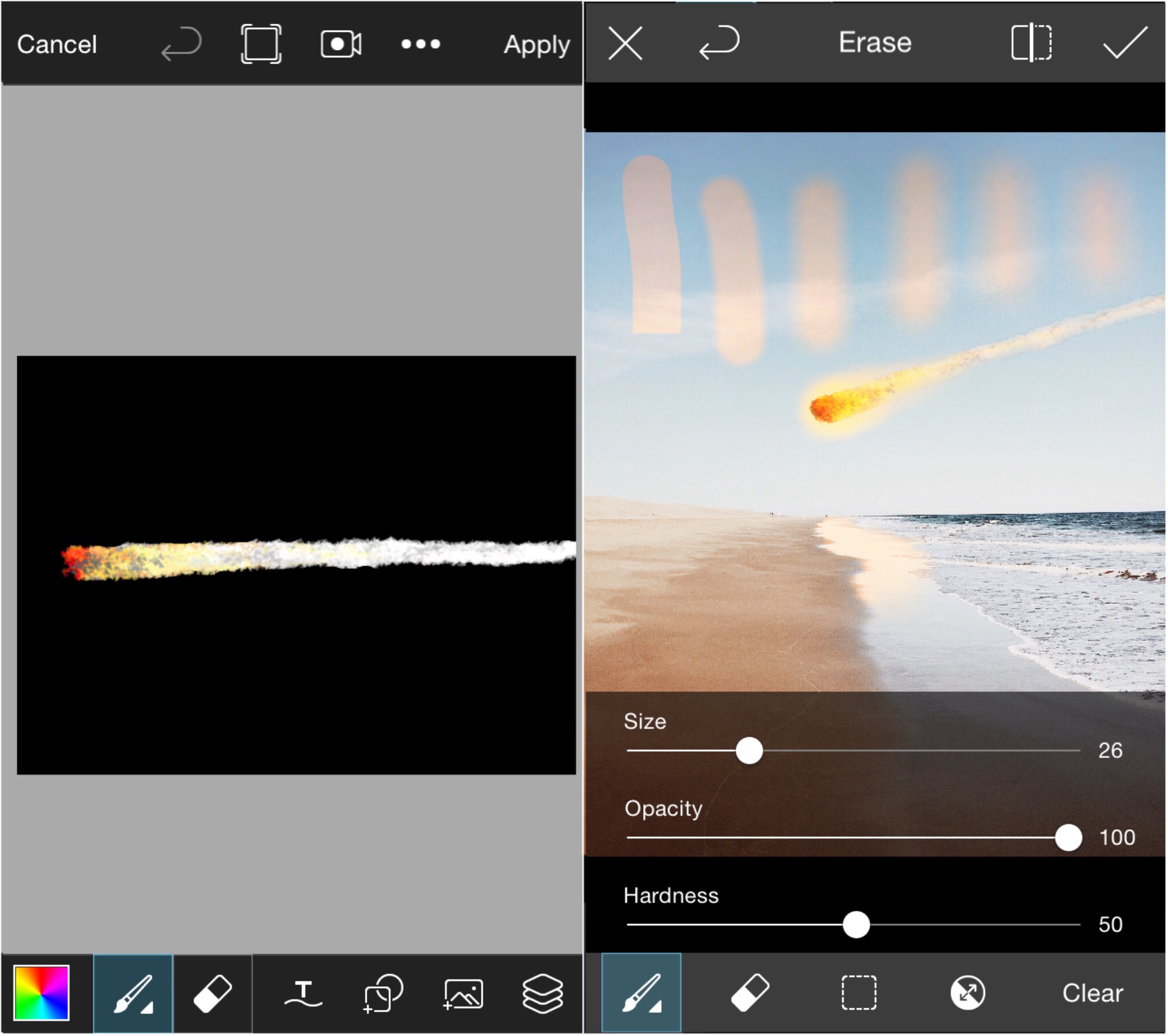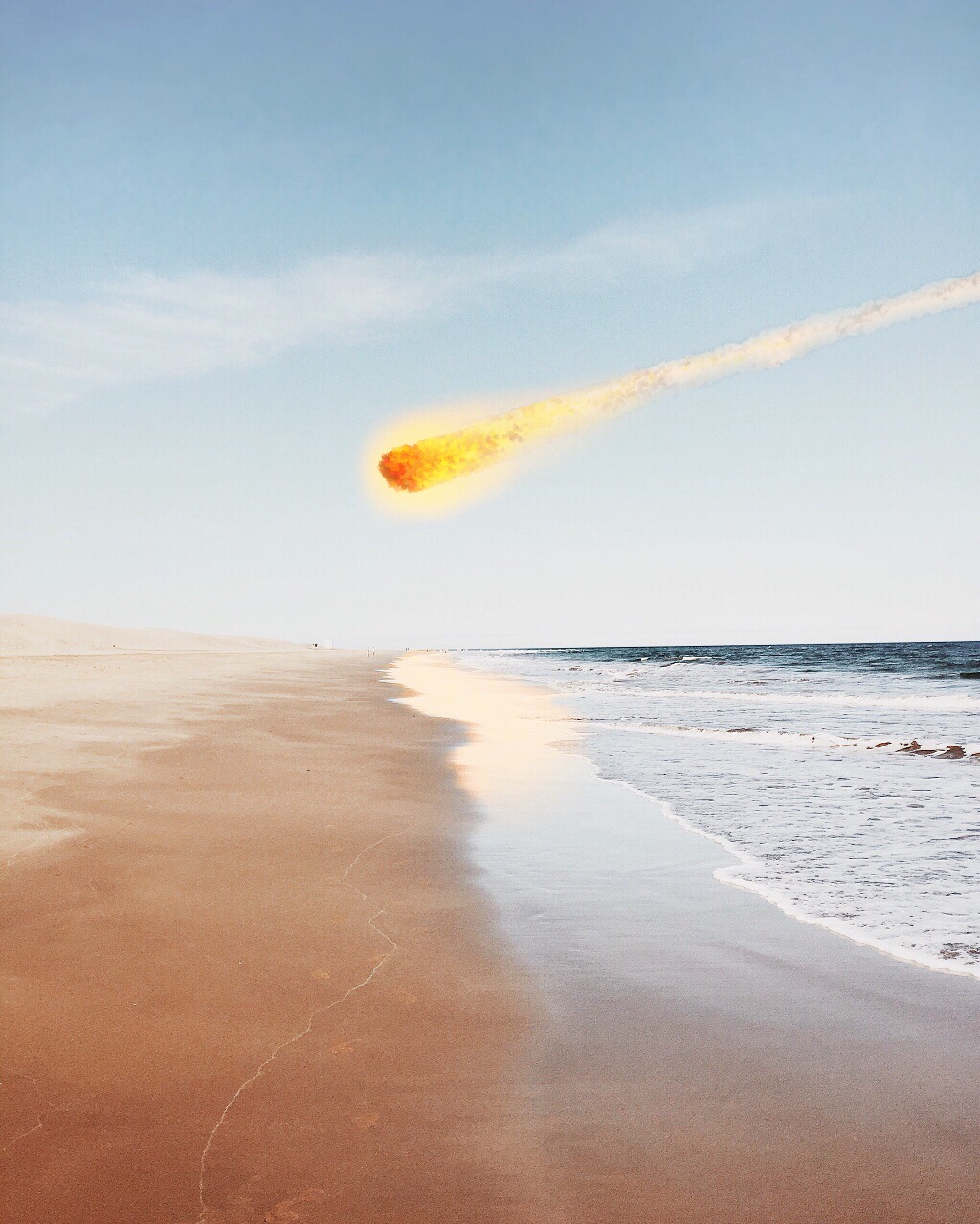 A great trick to getting a really convincing effect of burning atmosphere is to use a hot-colored photo effect like the Warm Amber or Sunny Effects. Don't apply the Effect to the whole photo though, just paint the area near the tip of your meteor. If your image is near water, you can reflect the red-hot light by painting the Effect onto any reflective surfaces as well.
Ready to create a natural phenomenon of your own? The fun is more than worth the effort, so create your own meteor shower and share it on PicsArt photo editor with the hashtag #Meteor to share your newfound mastery of the atmosphere.