Paolo Morruci (@paolomore) is a very active PicsArt user who frequently edits some spectacular images for PicsArt contests as well as just for fun. Paolo has also taken to one of our community tags, #editstepbystep, to share tutorials that break down how he creates some of his most stunning images. Here we see one of Paolo's Artistic Self Portraits, with the steps mounted into a collage.
This is Paolo's picture in a picture.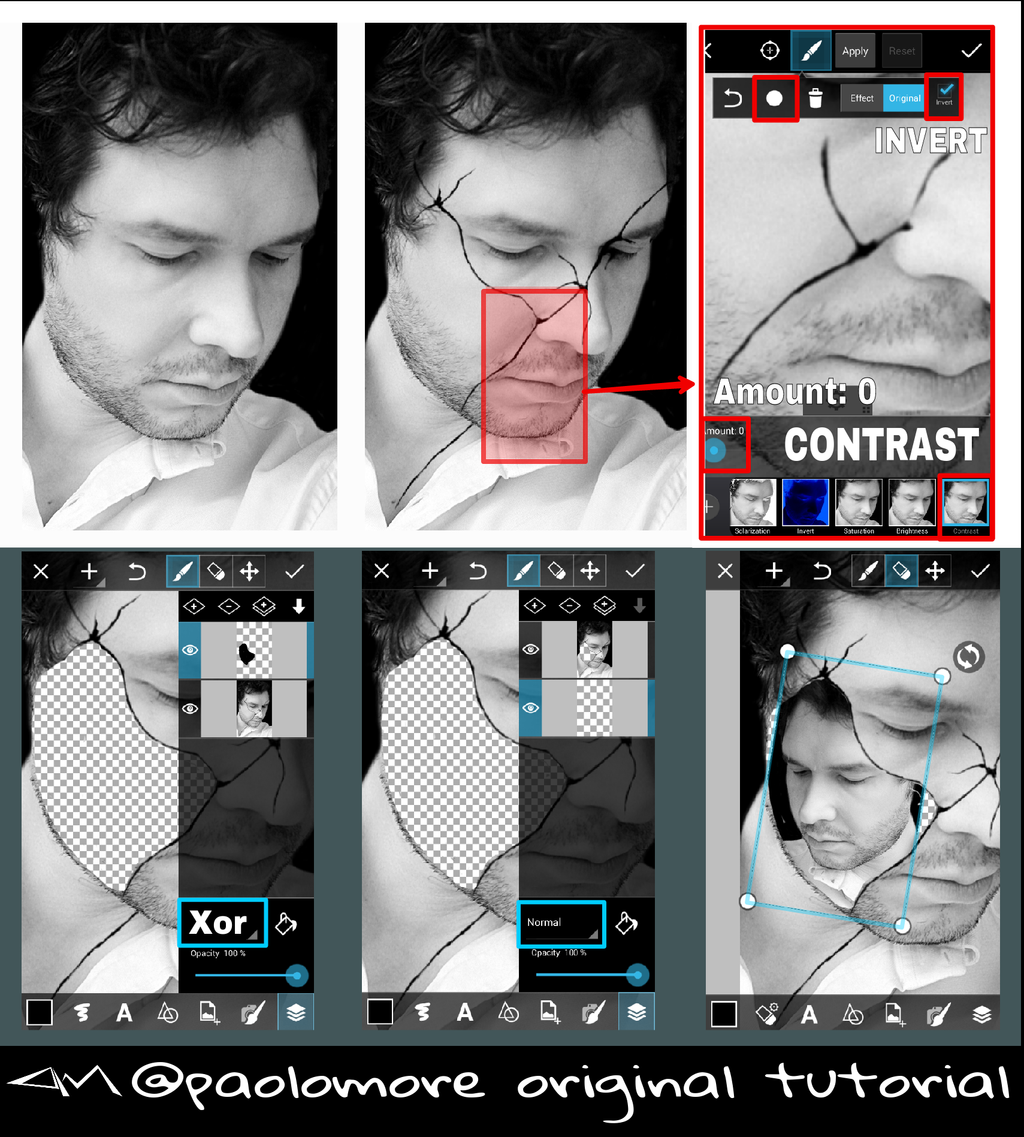 Step 1: Upload a Photo
Upload a photo of a face, animal or other subject.
Step 2: Desaturate colors
Use PicsArt effects or tools to create a more simplified color scheme, like by applying Black & White or lowering color saturation.
Step 3: Draw Cracks
Open the Contrast Tool, set the Amount to 0, and check the invert box. Choose a small brush size and draw cracks. You can also select the draw tool and draw them with a black brush instead.
Step 4: Erase a Section
Use a black brush to color in a part of your drawing that you want to erase. Open layers and change the mode to Xor. Now whatever you paint black will vanish. Press the down arrow to merge layers.
Step 5: Add Photo
Add a new layer and swap the two layers so that the empty layer is on the bottom. Press Add Photo and upload the same photo as you did in the beginning. Size and position it behind the hole you've created.
Now your composition is complete!