A watermark is like a signature on your image, showing viewers that you are the one who created it. In this tutorial we'll show you how to create your own watermark to use on your images, to help give your art a signature look.
Check out the tutorial below to get started. Your watermark should be as original as you are, so feel free to modify the steps to add your own creative touch!
1) Open a blank document in Draw and set the background color of the bottom layer to a dark color. On a second layer, use the text feature to write your username in white.
2) Swipe your finger to apply the text.
3) On a third layer, use the Shape tool to create your design. Use the eraser to get rid of undesired parts of the shape.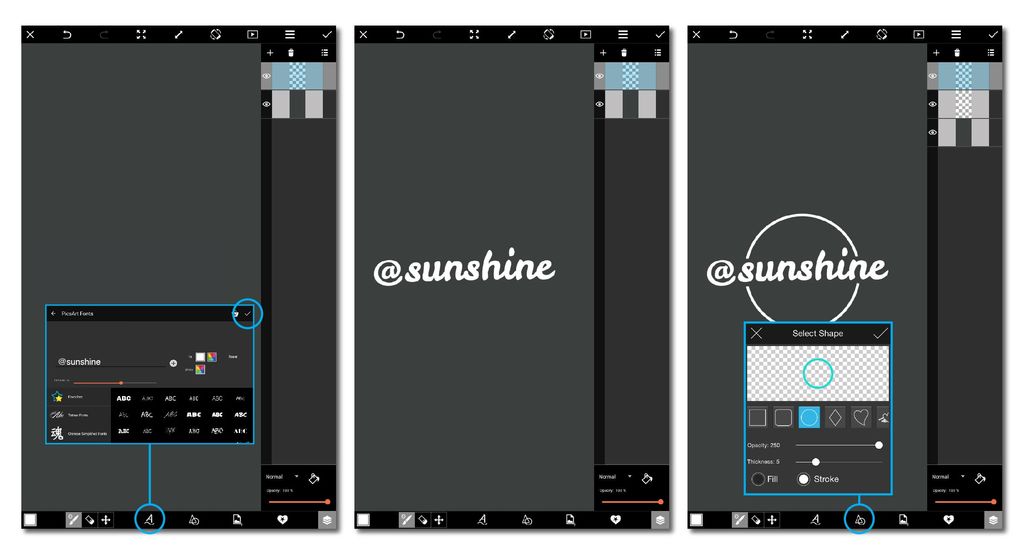 4) Use the brush tool to draw on your design and add your personal touch.
5) Delete the gray background layer. Tap the check mark to confirm and your image will automatically be opened in the Editor. Save the image as a PNG file. If you are using an Android device, you can do this by tapping the Save icon and selecting PNG from the drop-down menu. If you are using an iOS device, tap the Save icon and the image will automatically be saved as a PNG file.
6) Use the Add Photo option to add your watermark to any image.