This week, the Drawing Challenge has asked users to use PicsArt Drawing Tools to create beautiful bird drawings. Here is a step by step drawing tutorial to help familiarize users with PicsArt Drawing Tools, and break down the process of creating a detailed, vibrant drawing by working in layers. Use this tutorial for guidance or inspiration, either way, it can only increase your chances of winning in the Drawing Challenge this week!
Step 1: Open the PicsArt Drawing Tool
Select "Draw" from the main screen and then select "Draw blank" to start a new drawing from scratch. You have the option of choosing the precise width, height, and orientation of your drawing before entering your work space.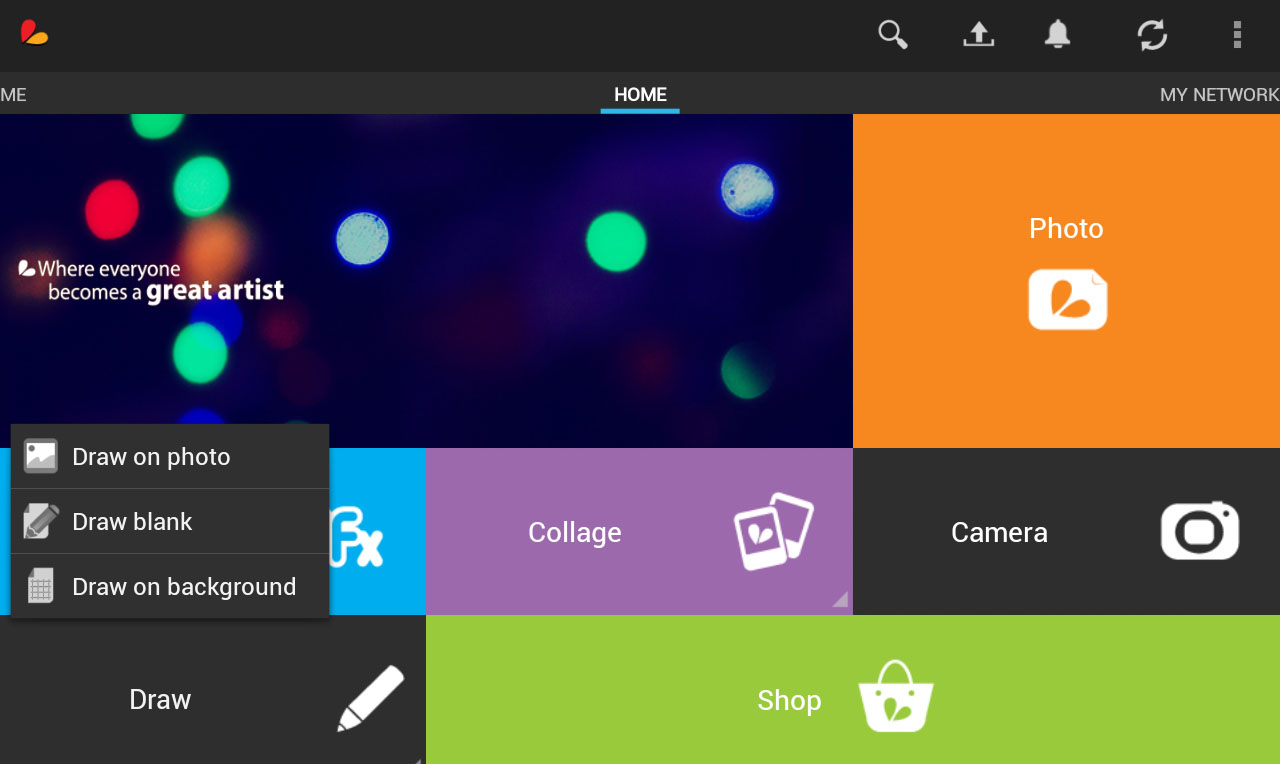 Step 2: Draw Basic Outline
Draw a rough outline of your bird. Approximate the size and proportions of his body, his position, and maybe even some of your background.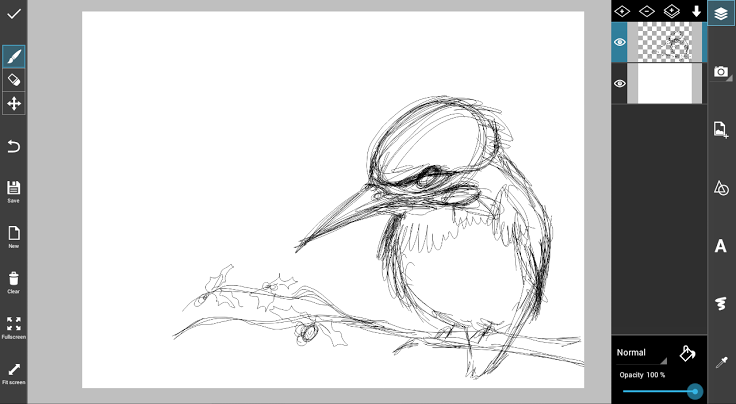 Step 3: Draw Final Outline
Reduce the opacity, and in a higher layer, trace a more precise final outline. Add details like head feathers, shape the beak, and outline patches of feathers. When you're done, delete previous layers.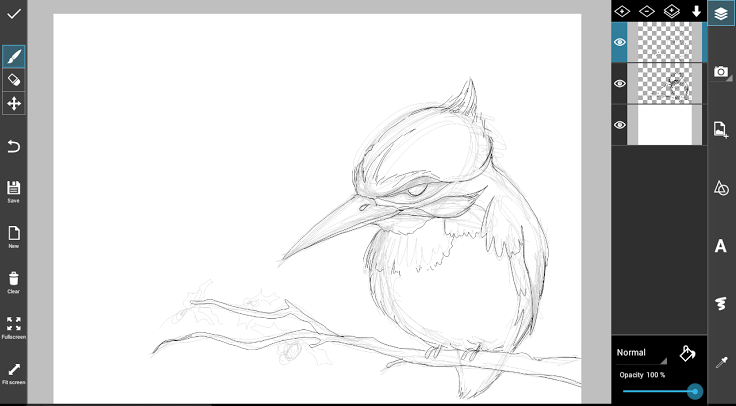 Step 4: Color the Drawing
In new layers, color you drawing. Use a layer just for your sky, another for your background, and another for your bird's body and feathers.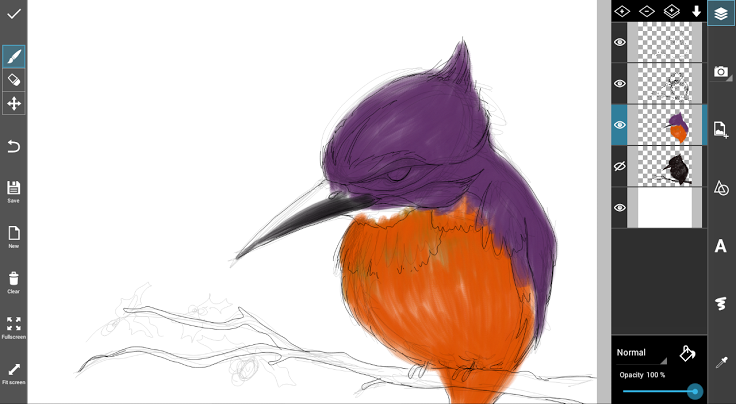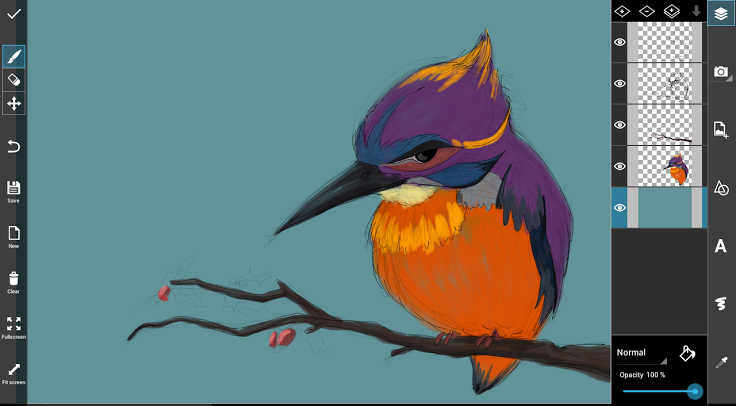 Step 5: Shading and Lighting
In new layers, add shading and lighting. Use darker tones in one layer to darken areas furthest from your light source. In another layer, use lighter tones to brighten areas closest to your light source. You can even use extra layers to add details. Merge layers when done.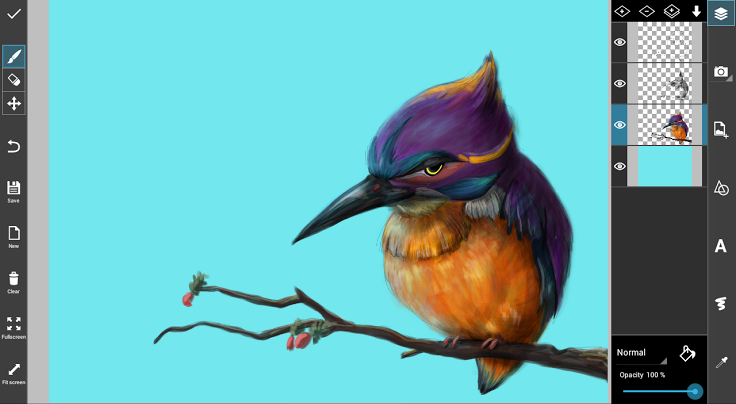 Step 6: Finish Background
In your background layer, give your sky texture by adding blotches of white for clouds. Use semi translucent brushes to create out of focus objects like branches and leaves in the background.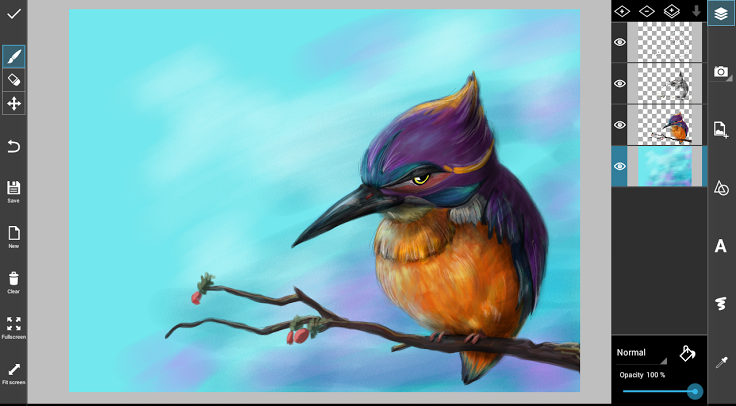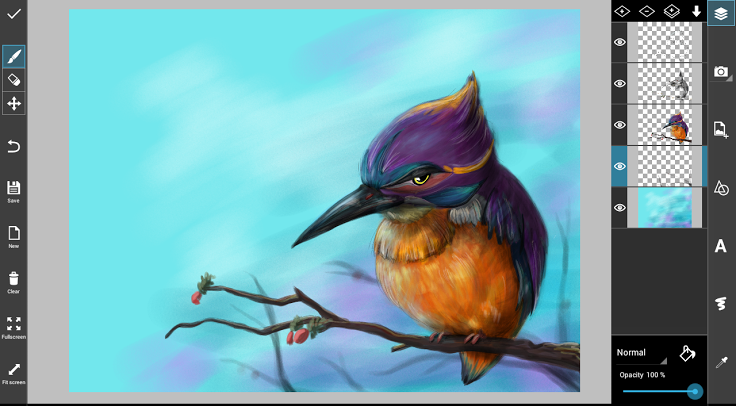 Congratulations! Your bird is ready to spread it's wings and enter the Drawing Challenge!