Our most recent Drawing Challenge has asked users to create motorcycles using PicsArt Drawing Tools. Motorcycles are awesome subjects as they have beautiful arching forms and symbolize speed and freedom. Unfortunately, they are also complex pieces of machinery that demand a lot of different textures and details that might intimidate some amateurs. Thankfully, this tutorial is here to provide you with a step by step guide to drawing a motorcycle, and it includes some really cool tips and tricks on using PicsArt that you'll definitely want to know before getting started. Read on below and rev yourself up for this weeks Drawing Challenge!
Step 1: Choose Perspective
Draw a reference plane and choose a perspective that you want to draw your motorcycle from. A reference plane helps you visualize your motorcycle within the space.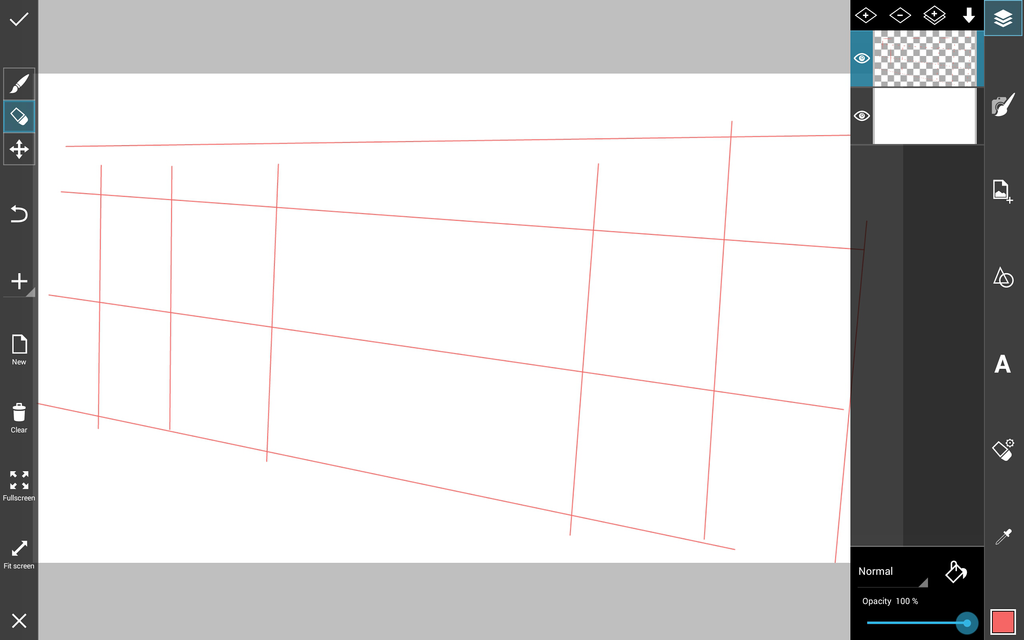 Step 2: Rough Outline
In a new layer, draw a rough outline of your motorcycle to create a basic idea of what you want your motorcycle to look like.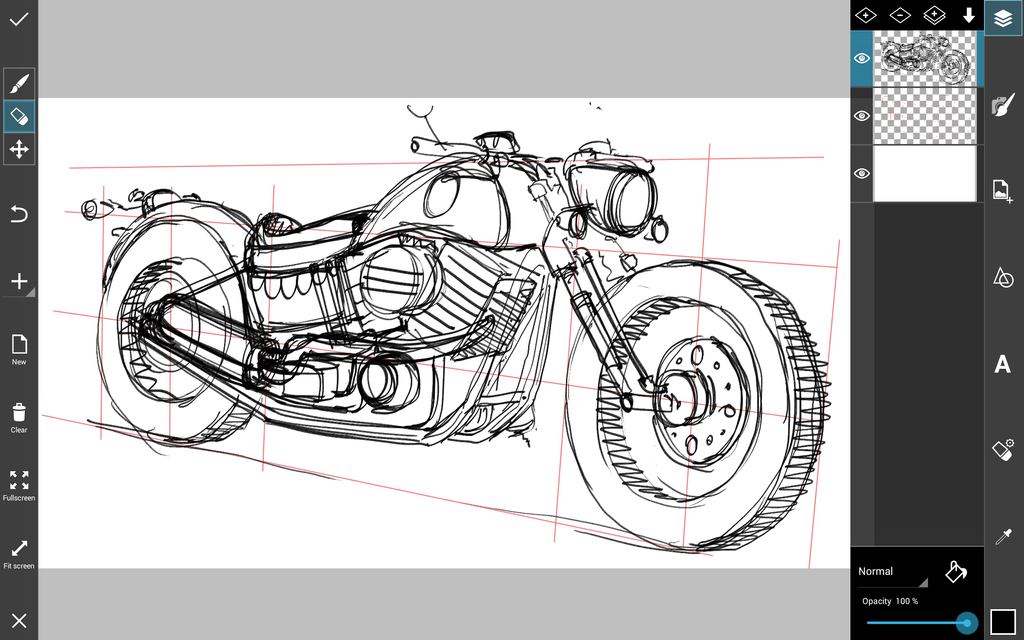 Step 3: Final Outline
Reduce the opacity and trace a more precise outline over the old one in a new layer. Use geometric shapes to get the tires just perfect.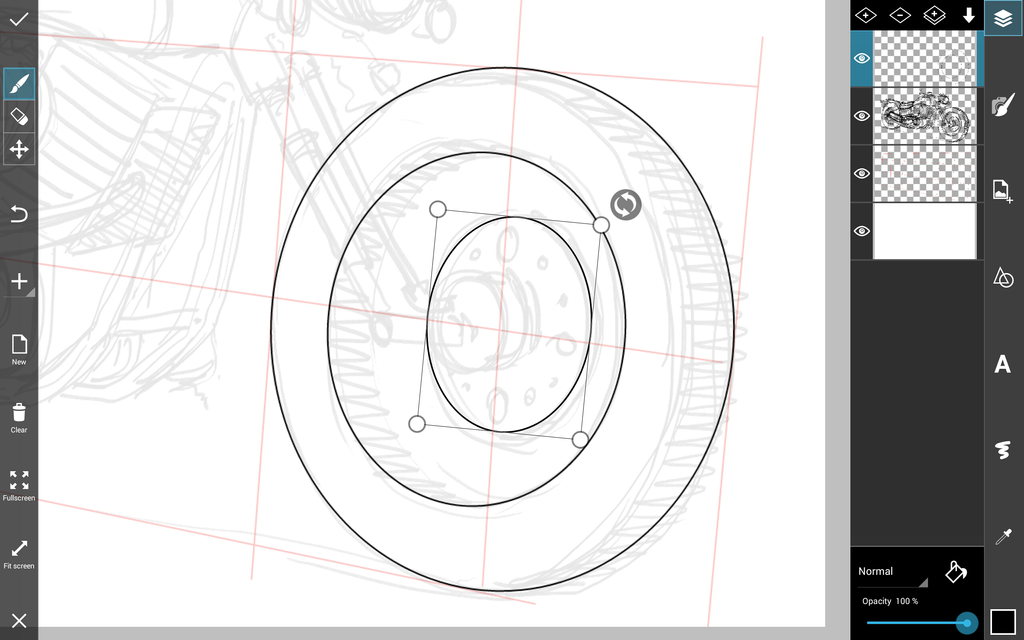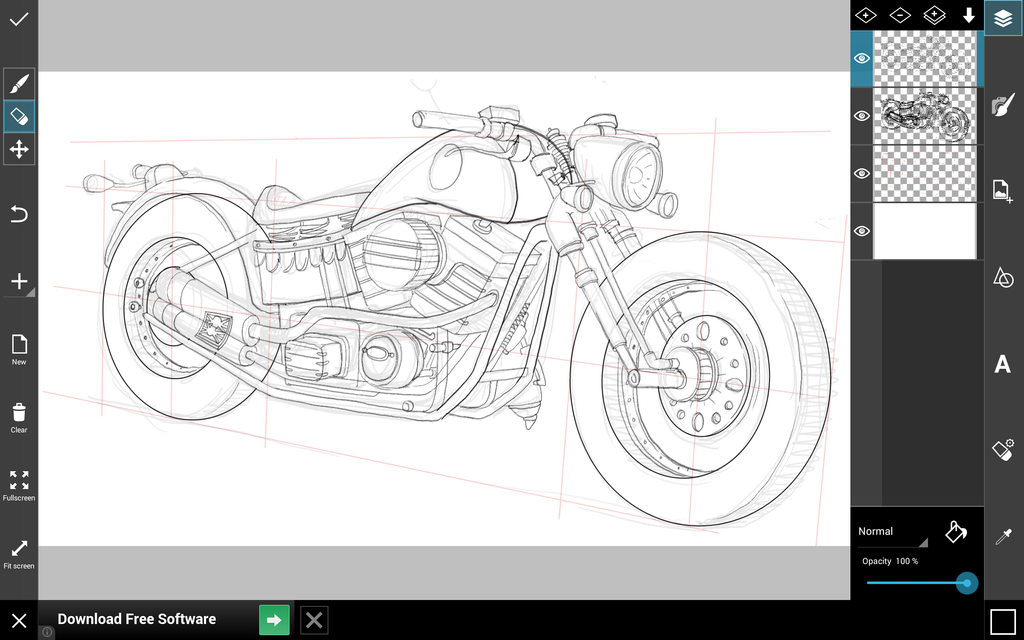 Step 4: Shade & Light
Create a new layer and use dark and brightly toned spray brushes for lighting and shade.
Decrease the opacity moderately for added realism.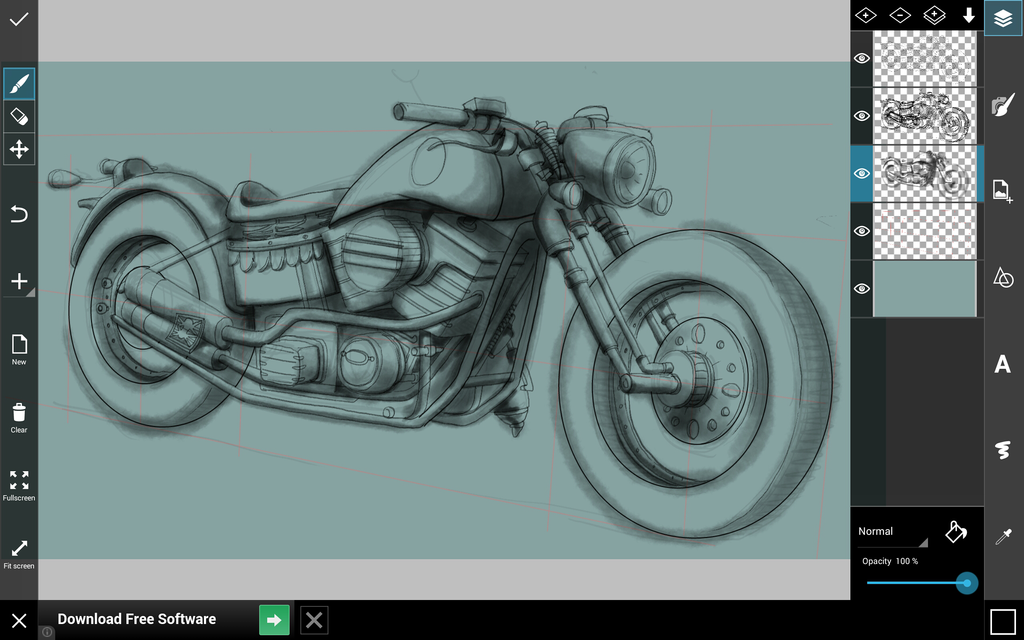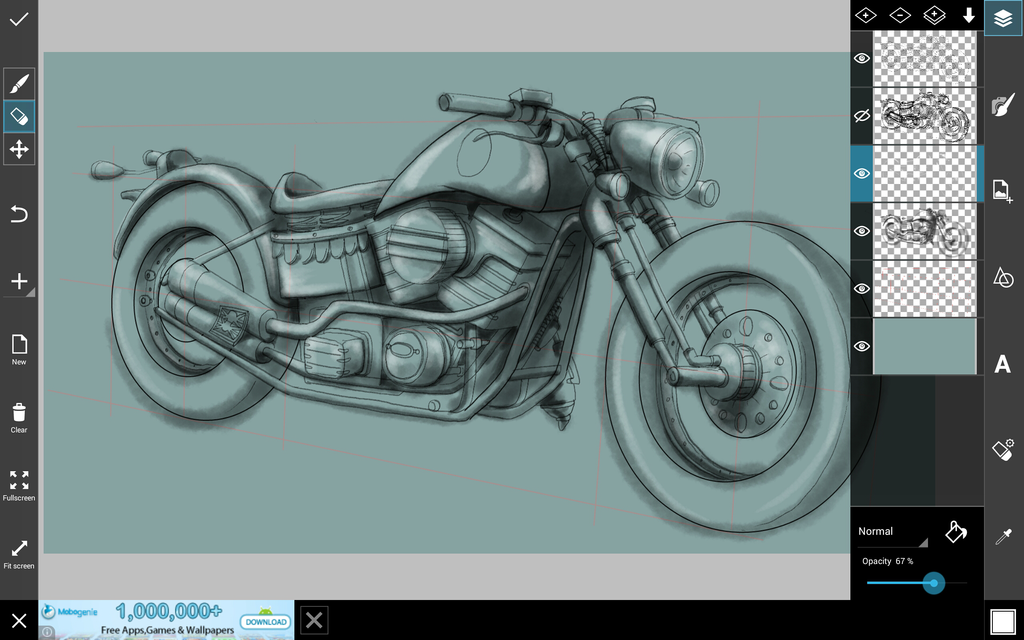 Step 5: Color
In a new layer, customize your brush to add color. Make sure this layer is between your outline and shading/lighting.

Step 6: Final Touches
Use new layers to add accents to your motorcycle. You can a shimmer to its metal body, or even add masks and lens flares to add a little something extra.