For this week's Drawing Challenge, we are asking all artists to come forth and use PicsArt Drawing Tools to paint the most marvelous snowman they possibly can! This drawing tutorial is here to help anyone in need of guidance or inspiration. We break down, step by step, how to use PicsArt Drawing Tools to create a snowman drawing in layers. Regardless of what approach you decide to take, this tutorial will give you an extra leg-up as you enter the field of competition for this week's challenge!
Step 1: Open the PicsArt Drawing Tool
Select "Draw" from the main screen and then select "Draw blank" to start a new drawing from scratch. You have the option of choosing the precise width, height, and orientation of your drawing before entering your work space.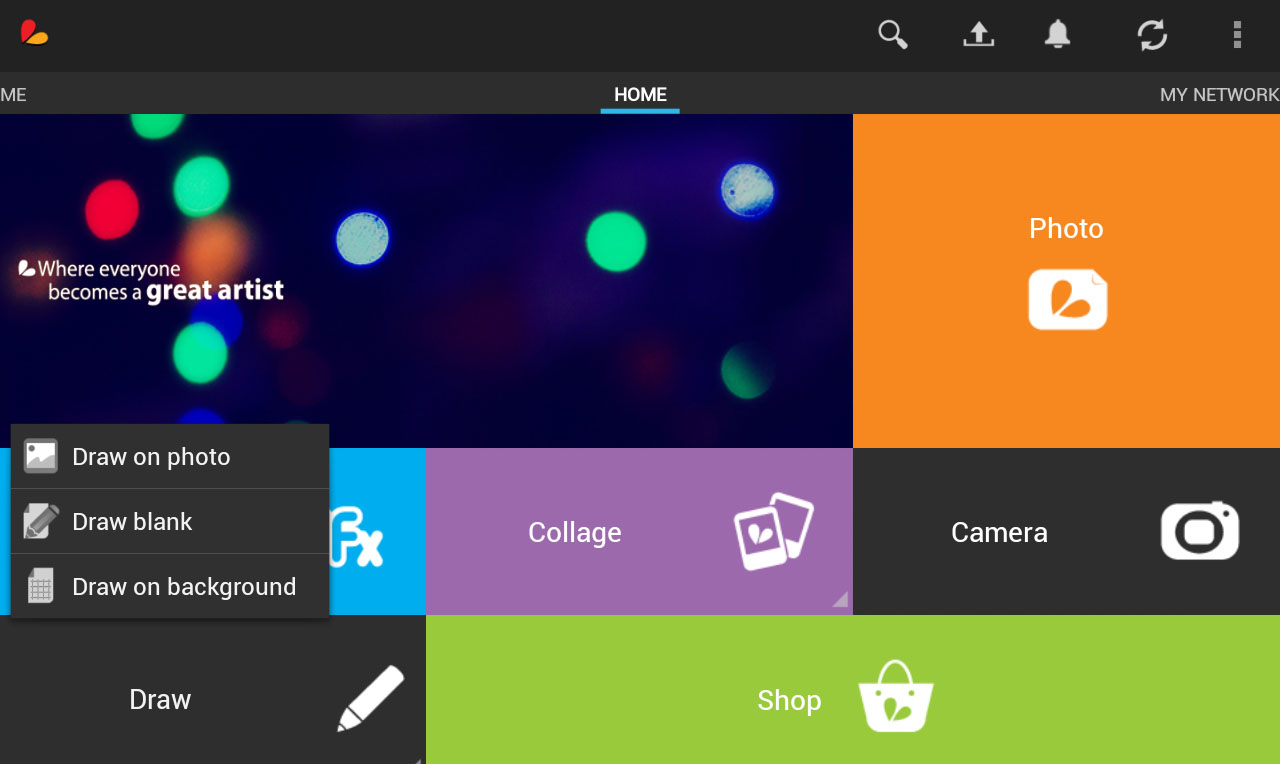 Step 2: Basic Outline
Sketch a rough outline of your snowman and don't be afraid to sketch freely and approximate details. This step is just about getting your vision on the canvas.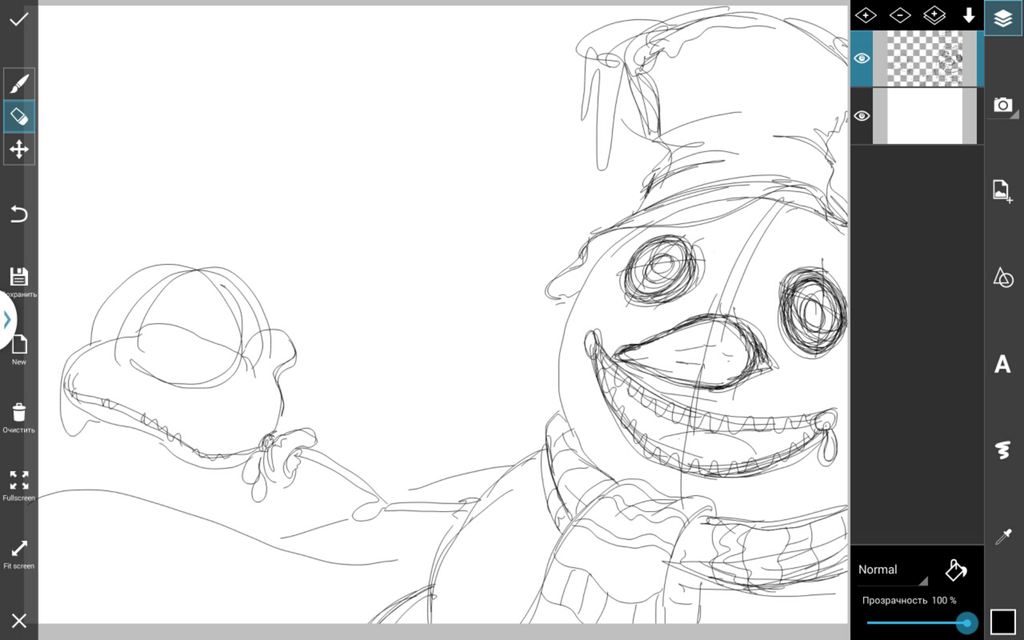 Step 3: Final Outline
Reduce the opacity, and add a layer for your final outline. Use clean and deliberate brush strokes so that your final outline looks clean and ready for coloring. Erase your rough outline when finished.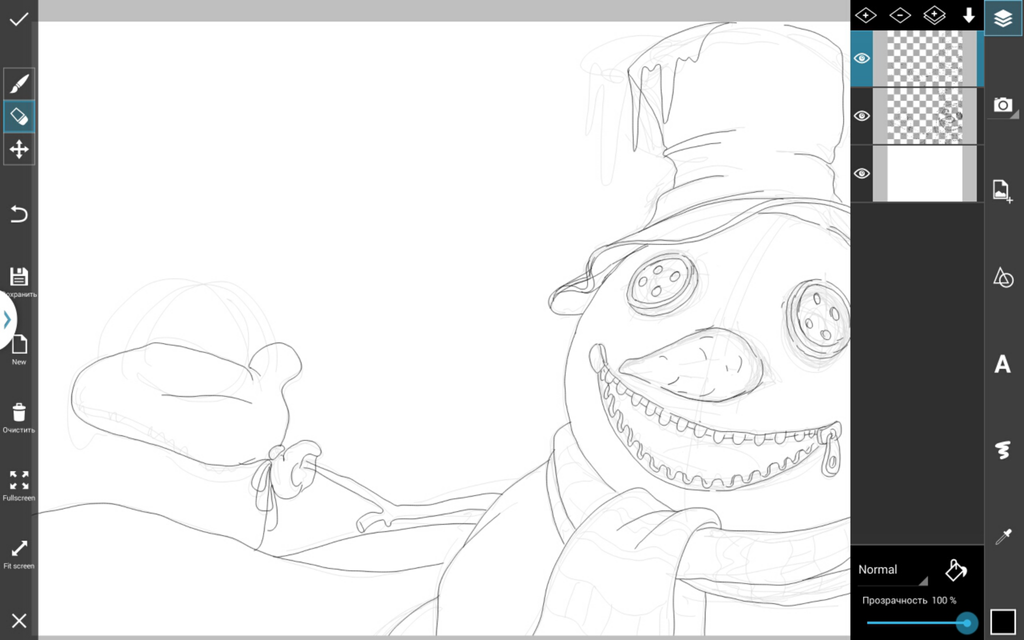 Step 4: Add Color
Add new layers so that you can color different parts of your drawing separately. You can customize your brush by size, color, and texture by selecting the brush icon with your finger.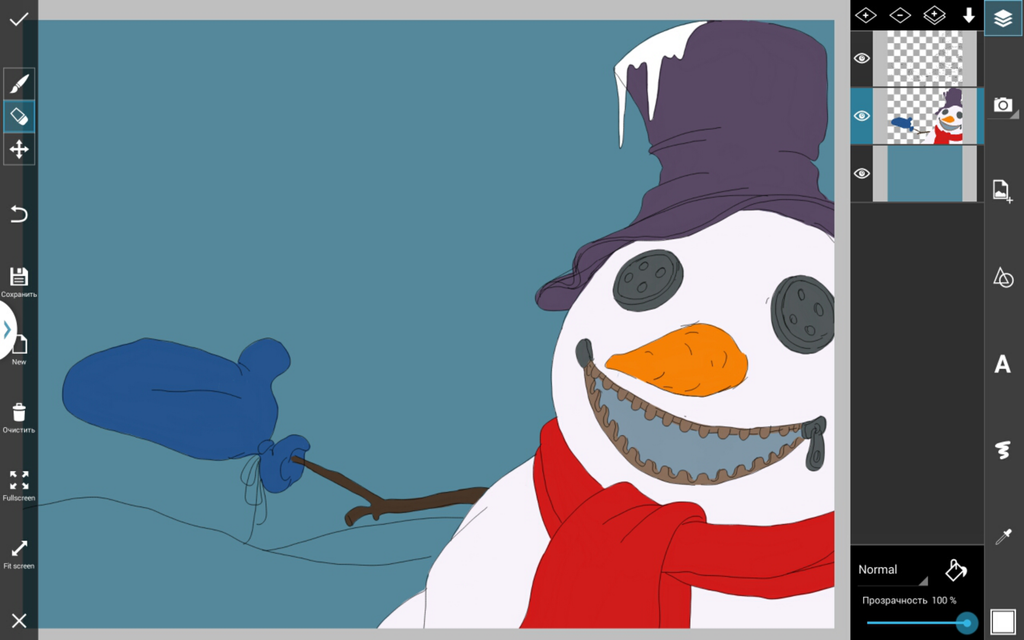 Step 5: Lighting and Shade
In new layers, use a dark brush and turn down the opacity for the shade. Use brighter tones to add lighting. Because your shading is translucent and in higher layers, you can always add or adjust the colors in the lower layers without messing up your hard work, as seen here in the Snowman's scarf.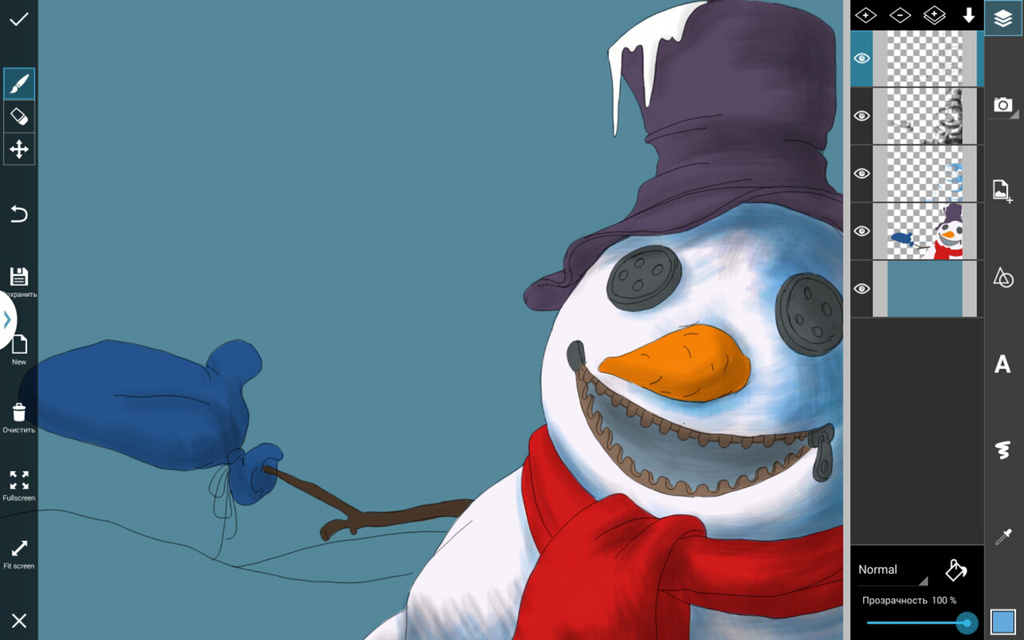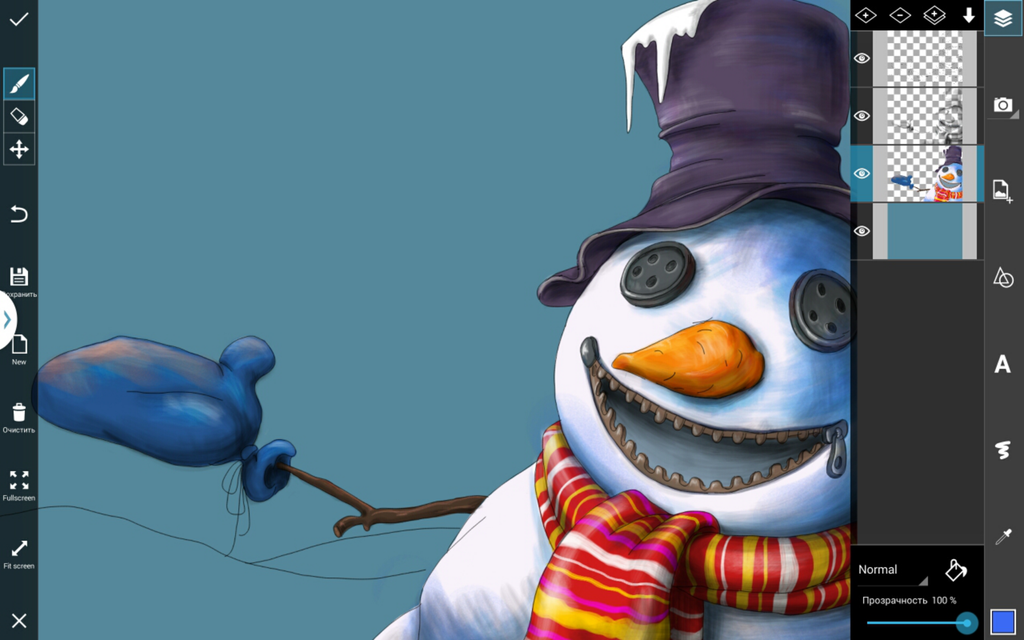 Step 6: Background & Snow
Add any final colors or shading that you need to in your background. To add falling snow, place some flakes in your background sky and add a final layer on top to create a screen of falling snow in front of your snowman.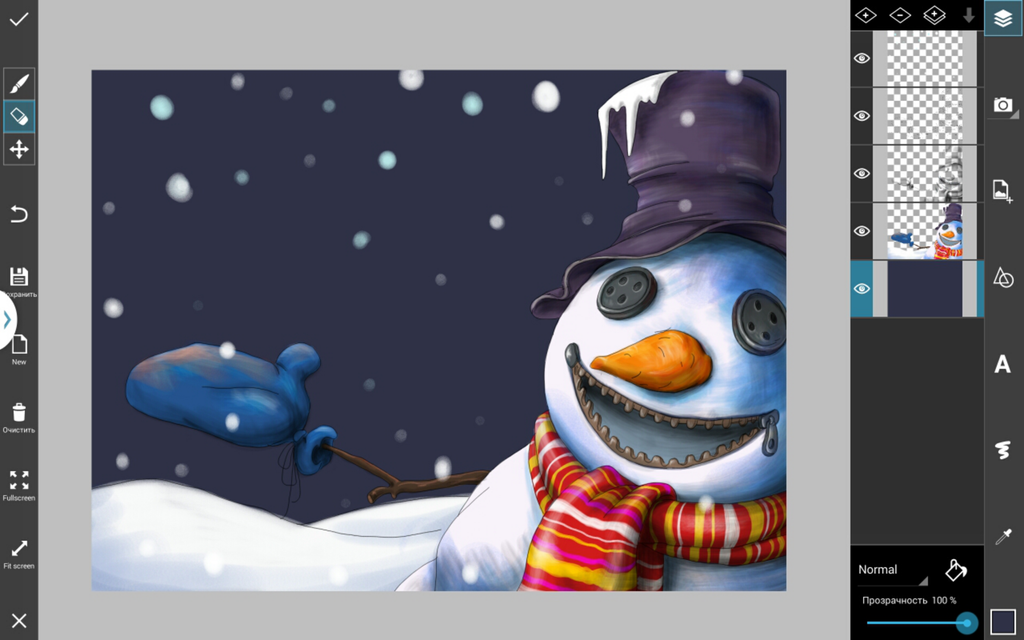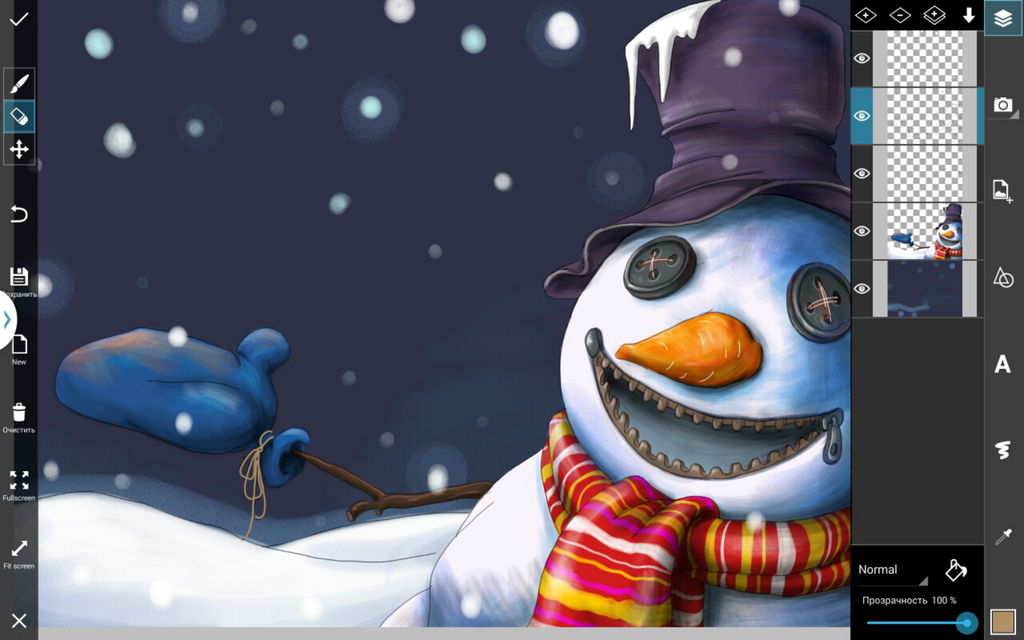 Your snowman is now ready to brave the Drawing Challenge, so submit him to the competition and see how you do! Good luck everybody!