This week, we are celebrating the World Cup with a Soccer Drawing Challenge. We want users to draw energetic soccer scenes with PicsArt Drawing Tools. This tutorial breaks down the drawing process step by step to get you ready for the field of competition this week. You'll quickly see that PicsArt Drawing Tools have everything you need to draw a stunning image without breaking sweat!
Step 1: Draw an Outline
Draw a very rough outline of a soccer player with a ball. Then reduce the opacity, add a layer, and trace a more precise outline, repeating this process until you end up with a refined/clean outline. Erase previous layers.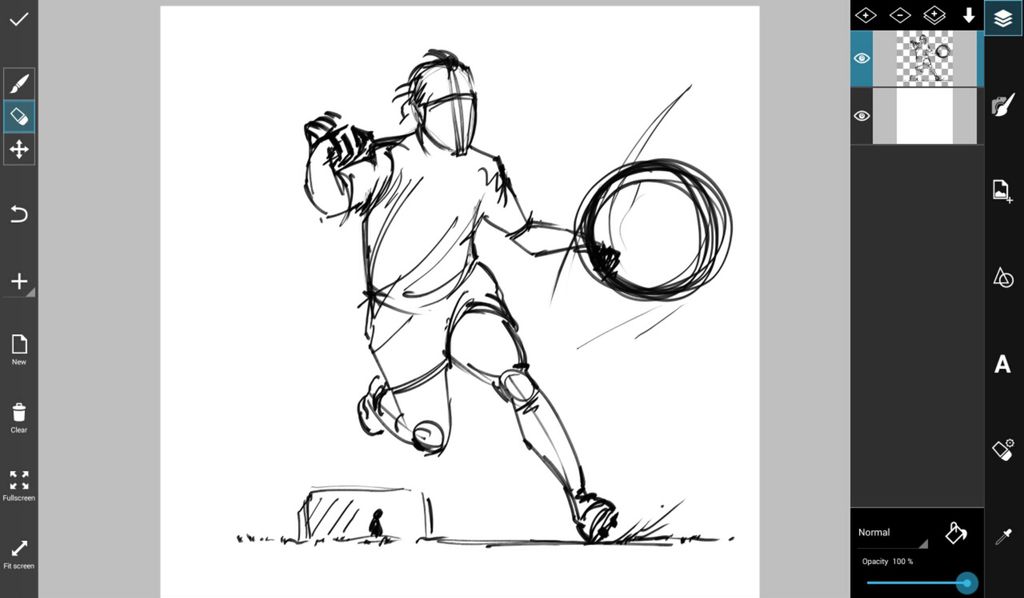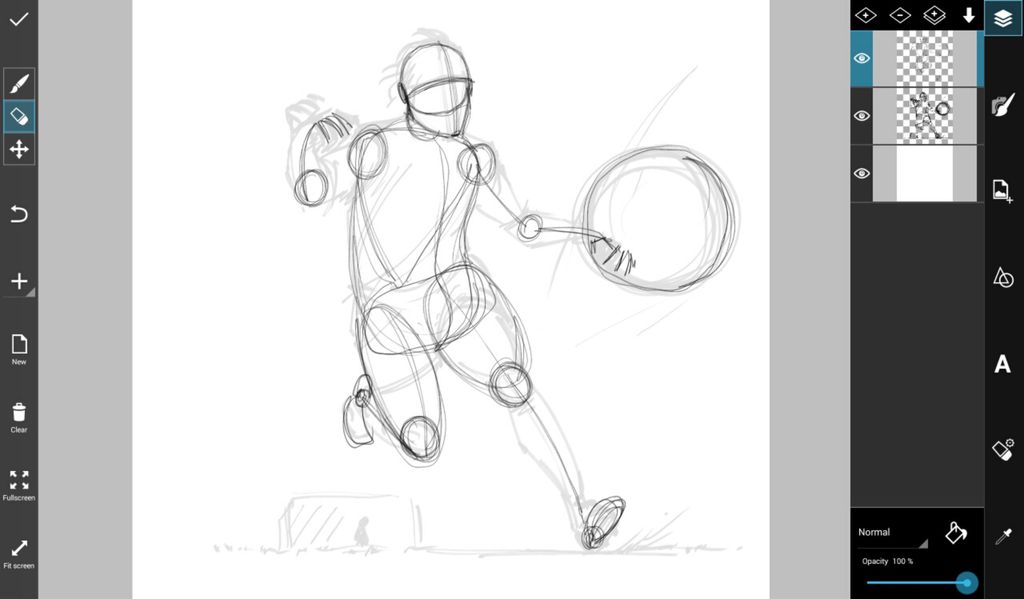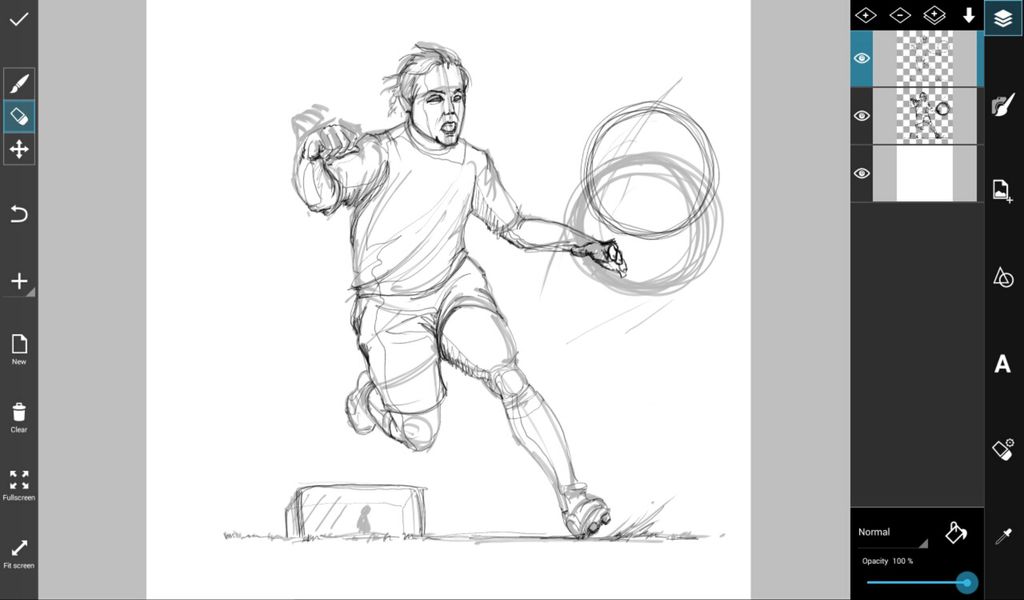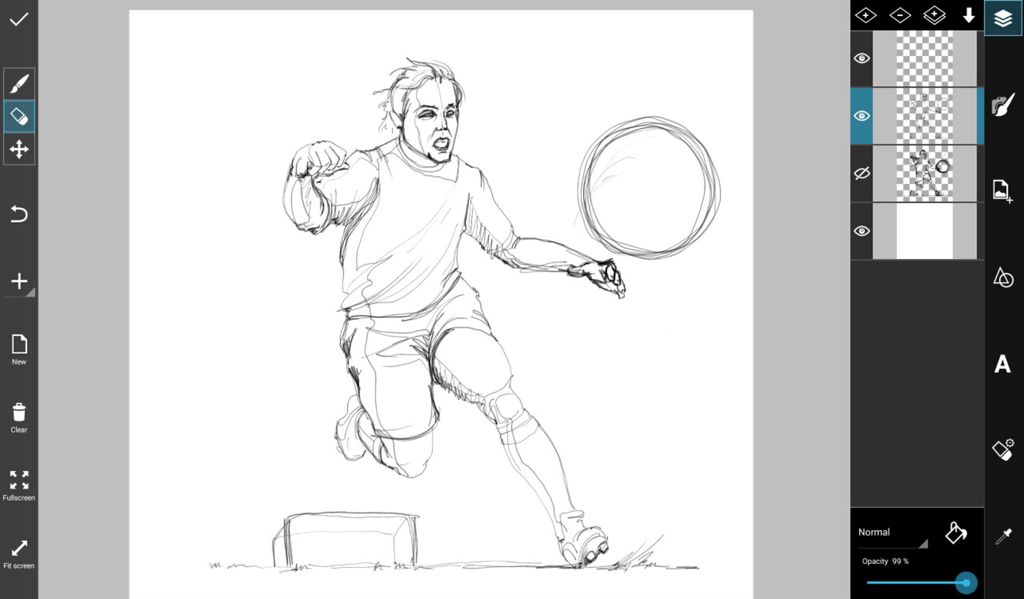 Step 2: Add Shading
Reduce the opacity. Add a new layer at the bottom of your drawing, and use a grey brush to shade your drawing under your outline. Reduce the layer's opacity slightly.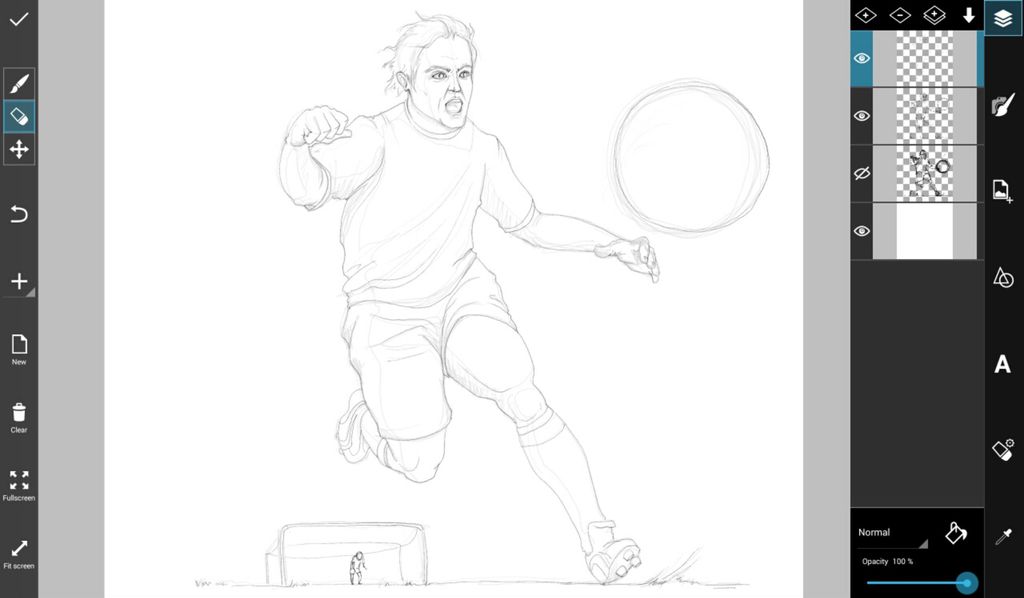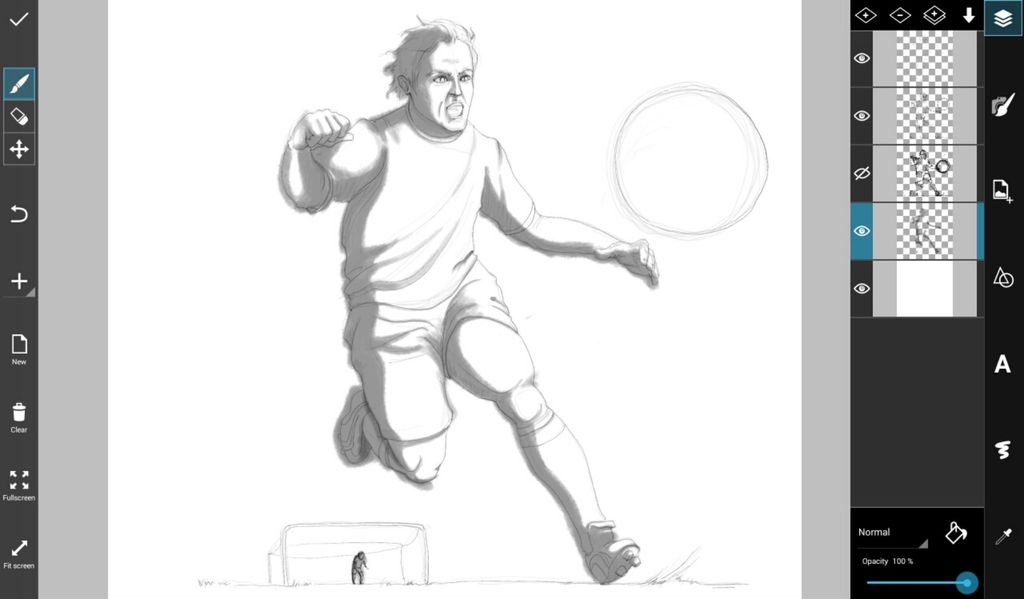 Step 3: Add Colors
Add another new layer at the bottom, and color in your outline. Because you reduced the opacity of your shade layer, the colors should naturally take on the shadow above them. Add a sky colored layer at the very back.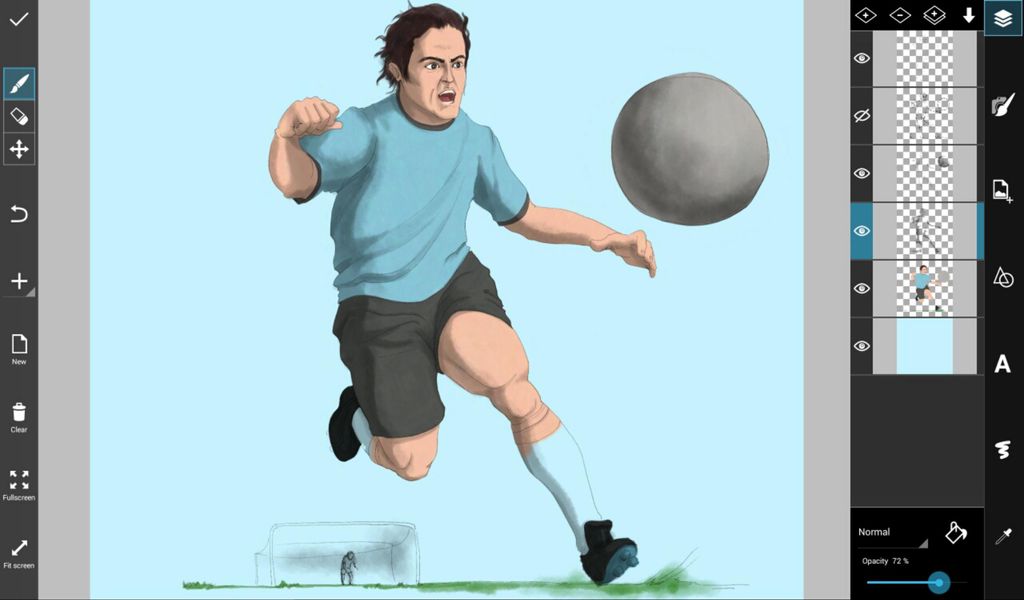 Step 4: Add Lighting
Us a white spray brush to add lighting into your drawing. Add lighting to the places closest to your light source, and on shiney textures like hair.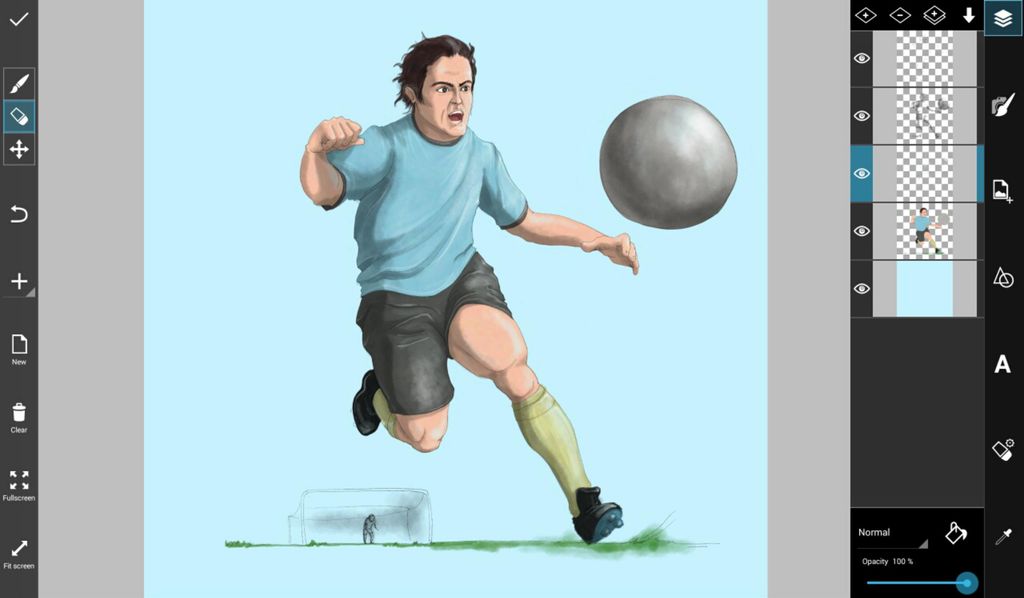 Step 5: Soccer Ball
Color your ball in another new layer right on top of your color layer, and color your soccer ball with a black and white checker pattern.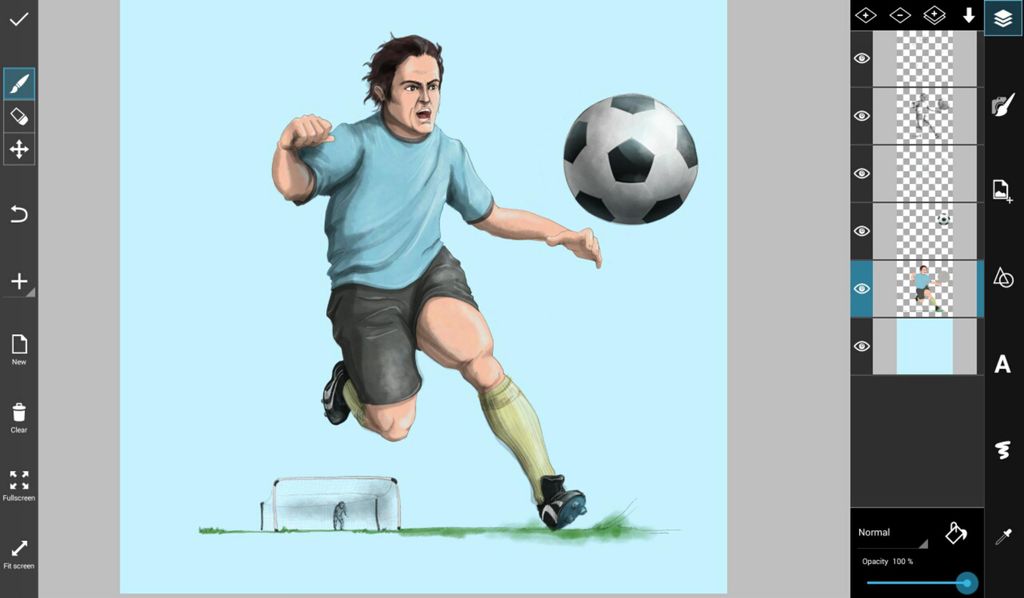 Step 6: Final Touches
To finish the background, use spray brushes to finish the sky and grass. Then, go over your drawing one last time to add shading, color, or details you may have missed.