For this week's Drawing Challenge, we're asking you to draw a beautiful birdhouse. If you're new to the app, or if you're just looking for a few pointers, follow along with this tutorial to learn how to draw one yourself. We'll show you the basics of the PicsArt Drawing Tools so that you're ready to blow the competition away in the contest!
Step 1: Draw Outline
Draw a rough outline of your birdhouse. Reduce the opacity of your layer, add a new layer, and trace a refined outline so that your sketch is complete. Delete your bottom layer.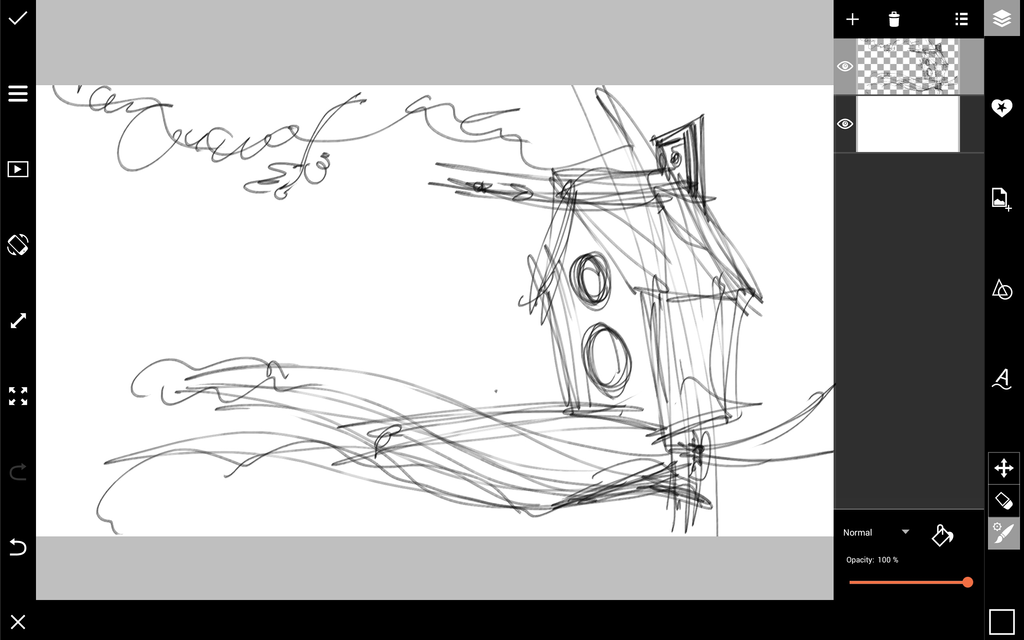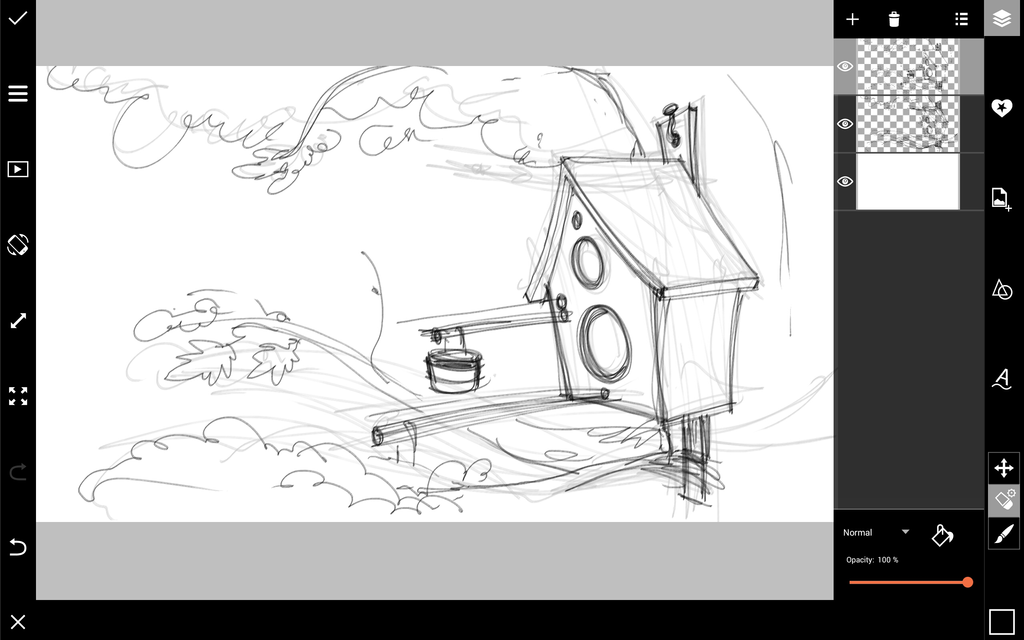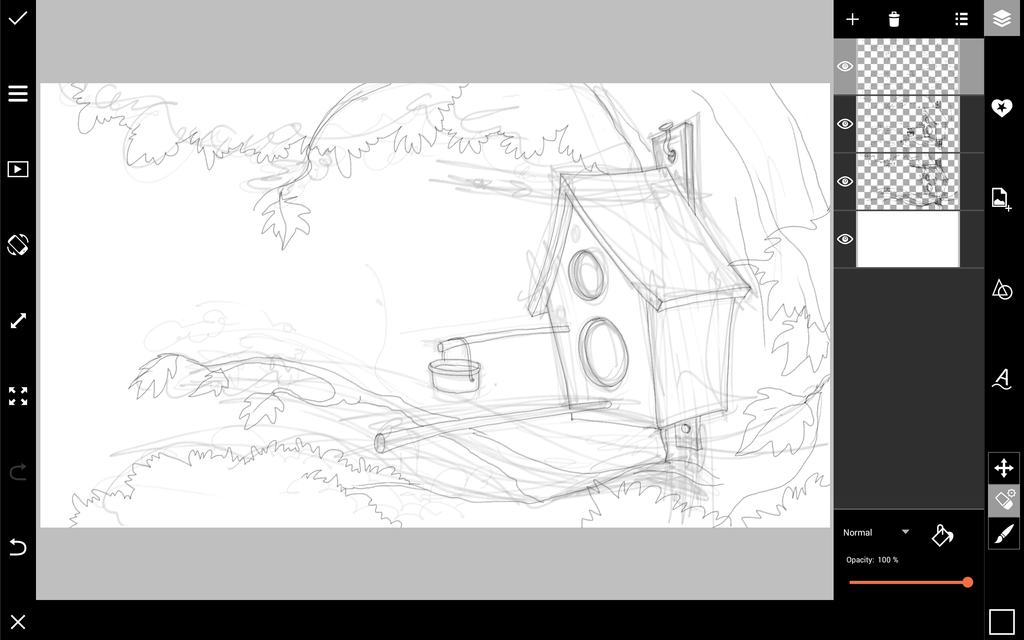 Step 2: Add Color
Add a new layer and start coloring in your birdhouse. Tap on the Color Chooser to change colors, and experiment with different brush settings as you go.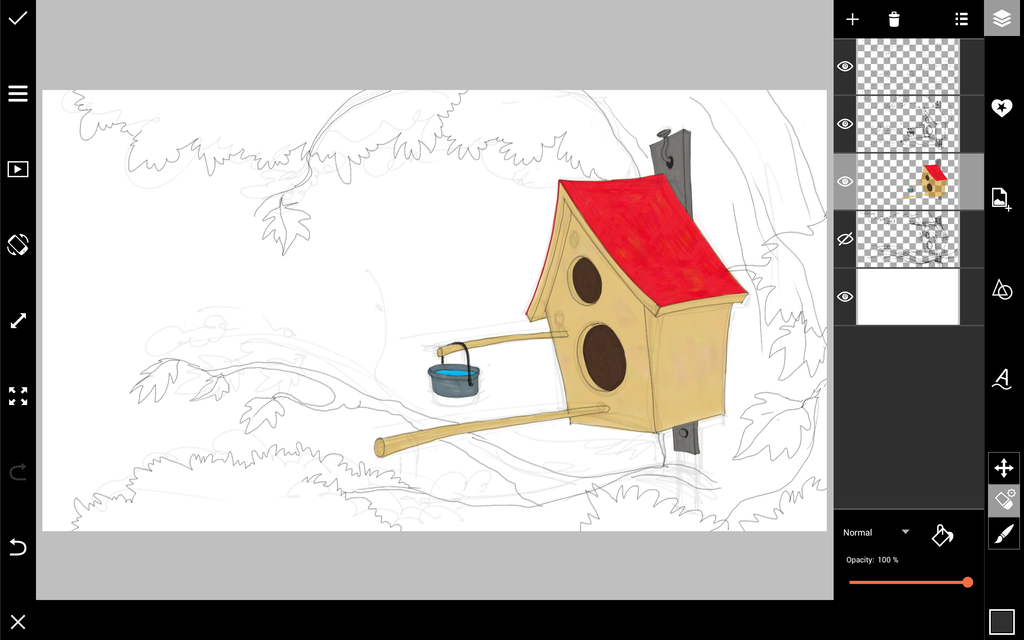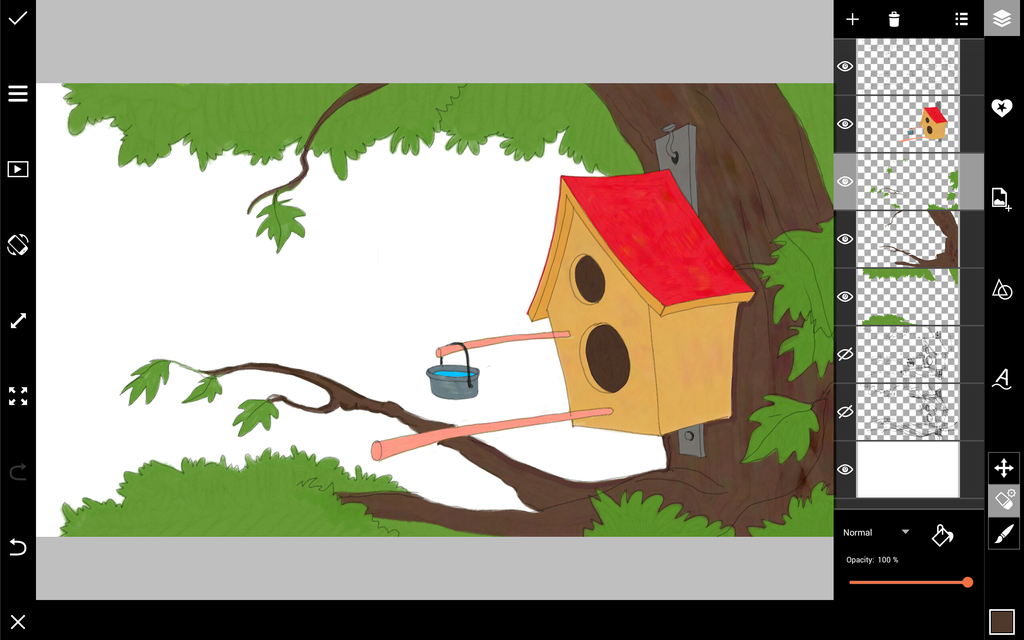 Step 3: Add Light & Shade
Add new layers for light and shade. Select a soft, light brush to add light to your image, and a soft, dark brush to add shadow. Reduce the opacity of your layers or brush to make the effect more subtle.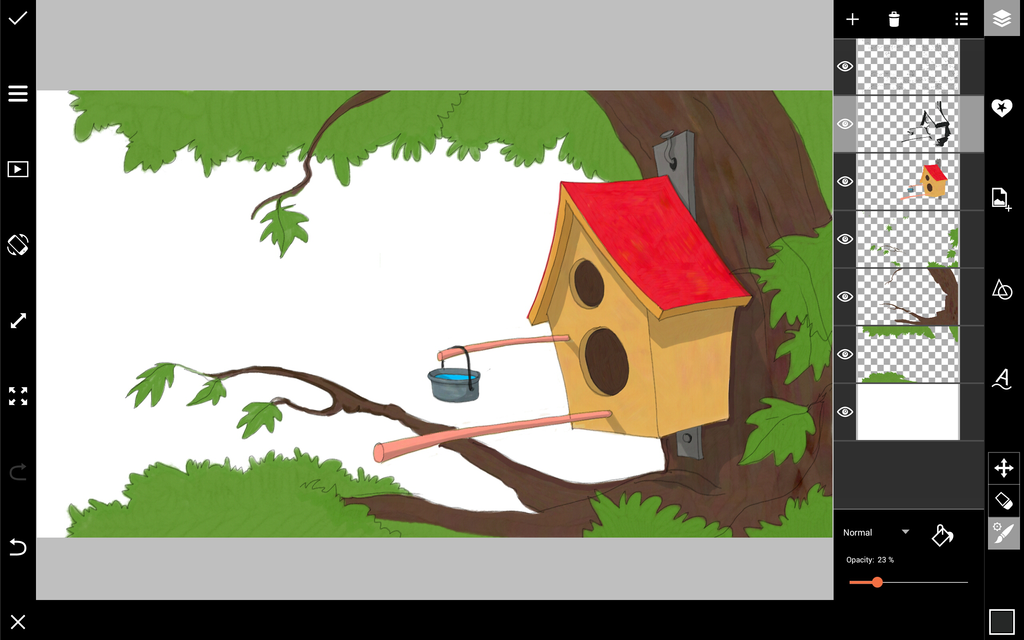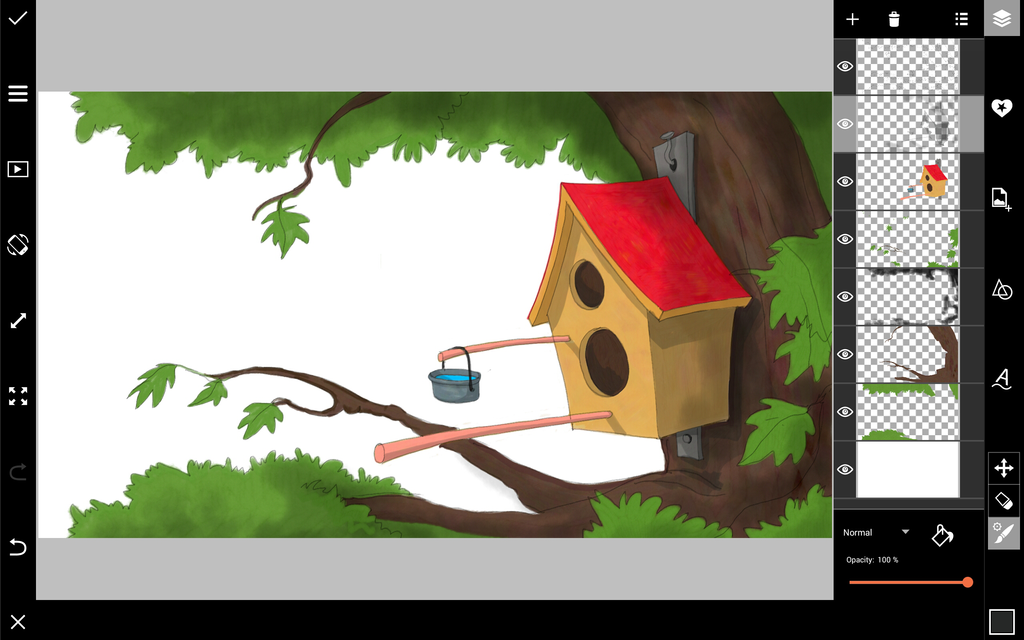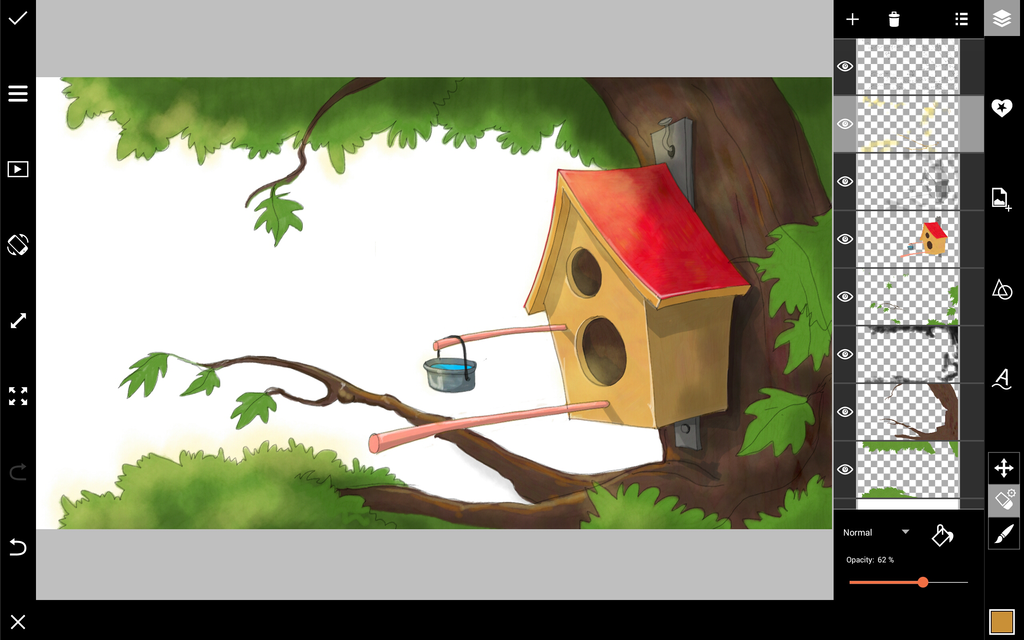 Step 4: Add Background
Add a new layer at the bottom and fill it with a solid color. Use a soft white brush to draw clouds, and add the final details to your drawing. When you're done, save your work and submit it to the contest!