For this week's Drawing Challenge, we ask you to take to the seas and draw a boat. This tutorial will give you step-by-step instructions to create your own boat drawing, so scroll down to learn more!
Step 1: Sketch Outline
Using a thin black brush, sketch a rough outline of your boat. Reduce the opacity of your layer, add a new layer, and then trace a more refined final outline. Erase your previous layer.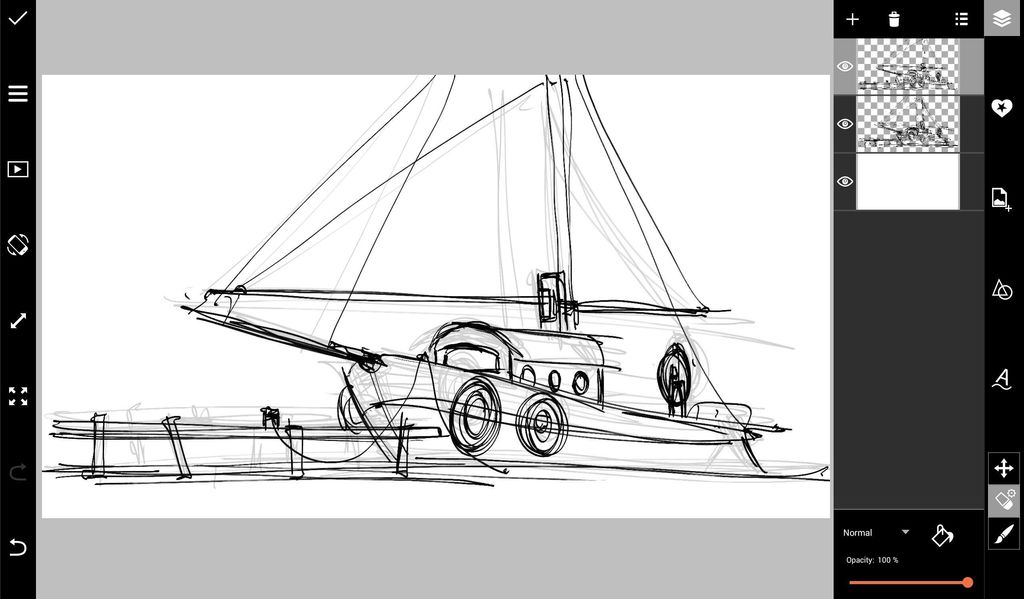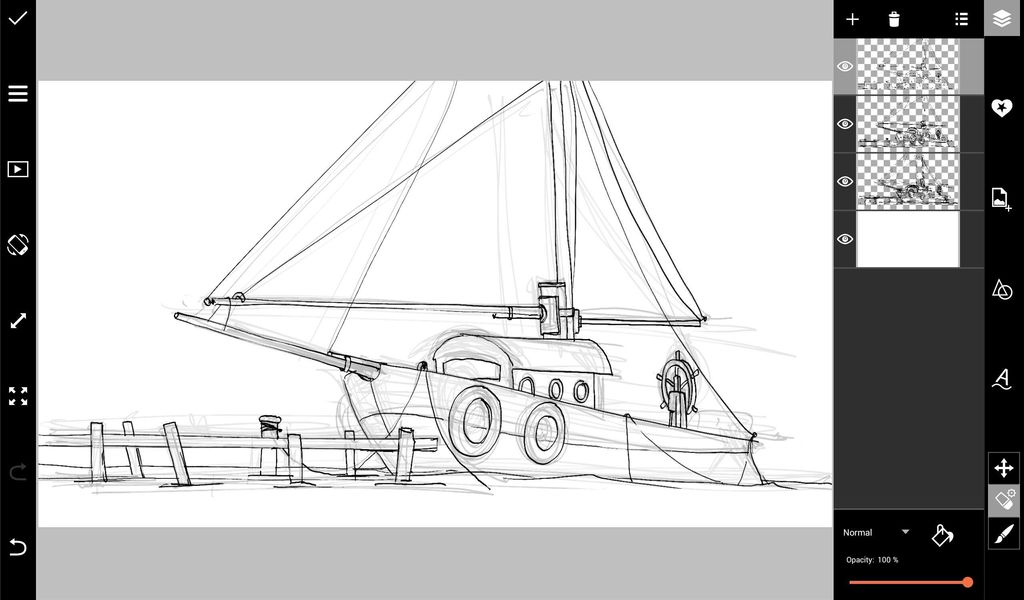 Step 2: Add Color
Add new layers below your outline and color in your drawing. Tap on the Color Chooser to change your brush color. Add a layer at the bottom and fill it with a light blue color for the sky.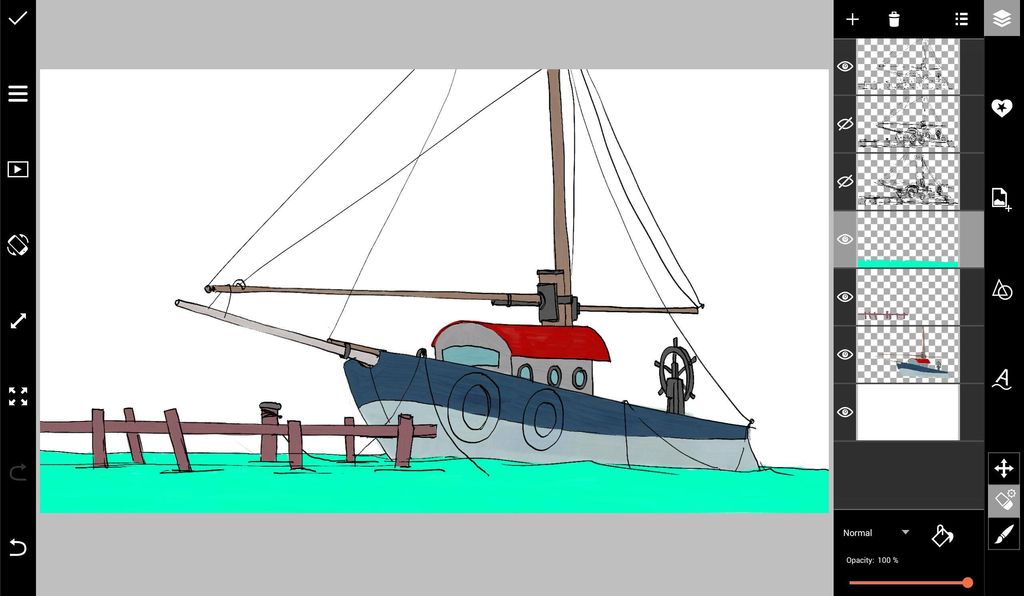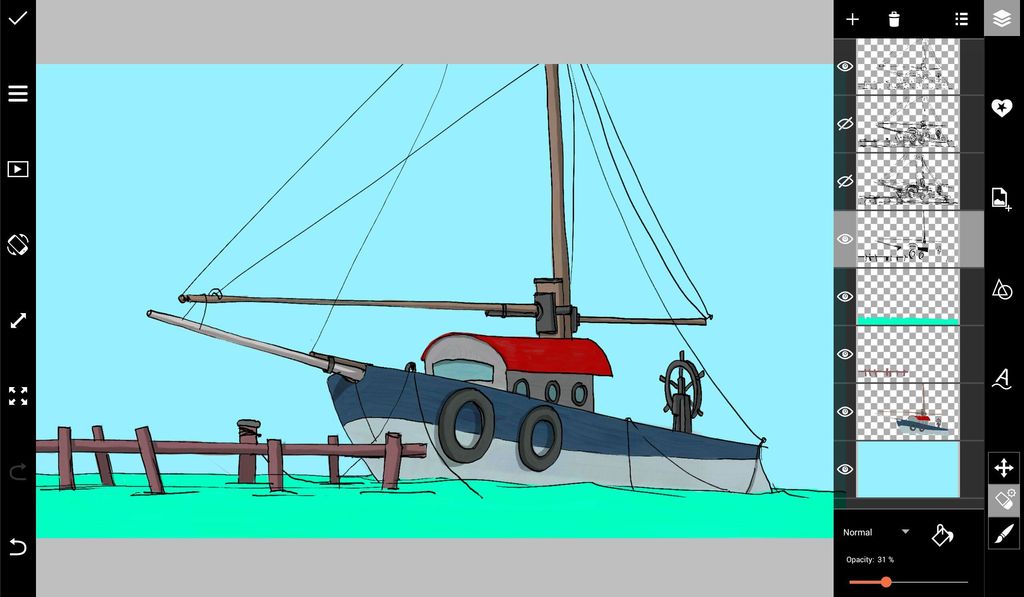 Step 3: Add Shading
Add a new layer and draw shadows using a soft black brush. Lower the opacity of the brush or the layer to make the shadows more subtle.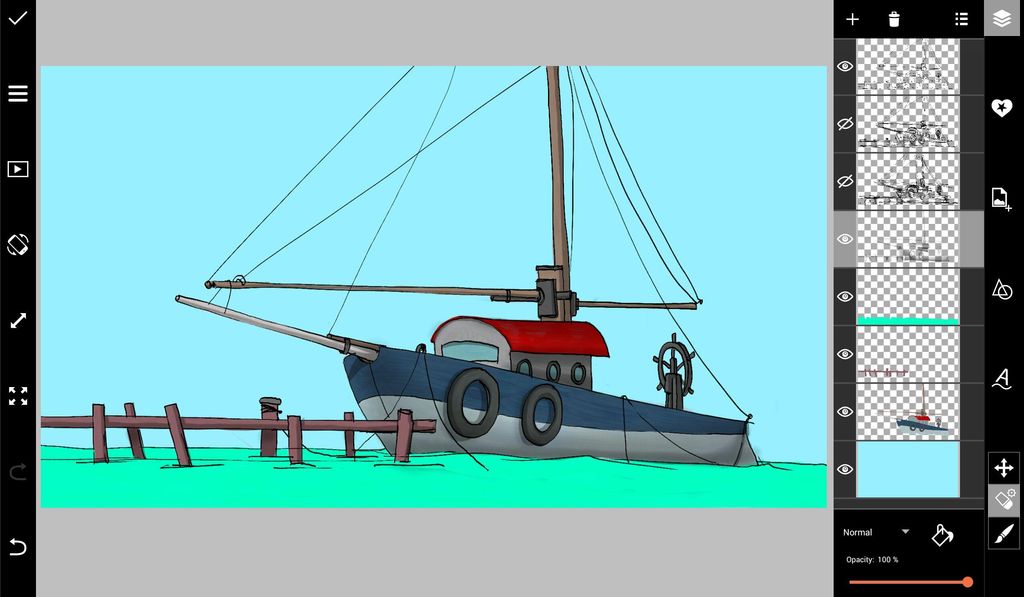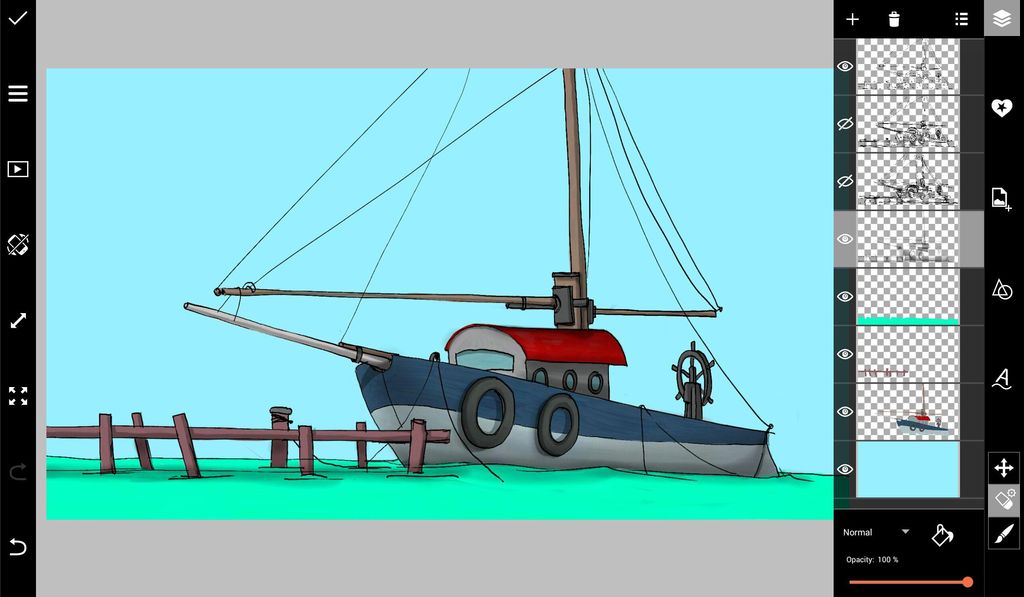 Step 4: Add Lighting
Add a new layer for your lighting, and use a soft white brush to paint on lighting accents. Just like in Step 3, you can lower the opacity of your layer or brush to make the lighting more subtle.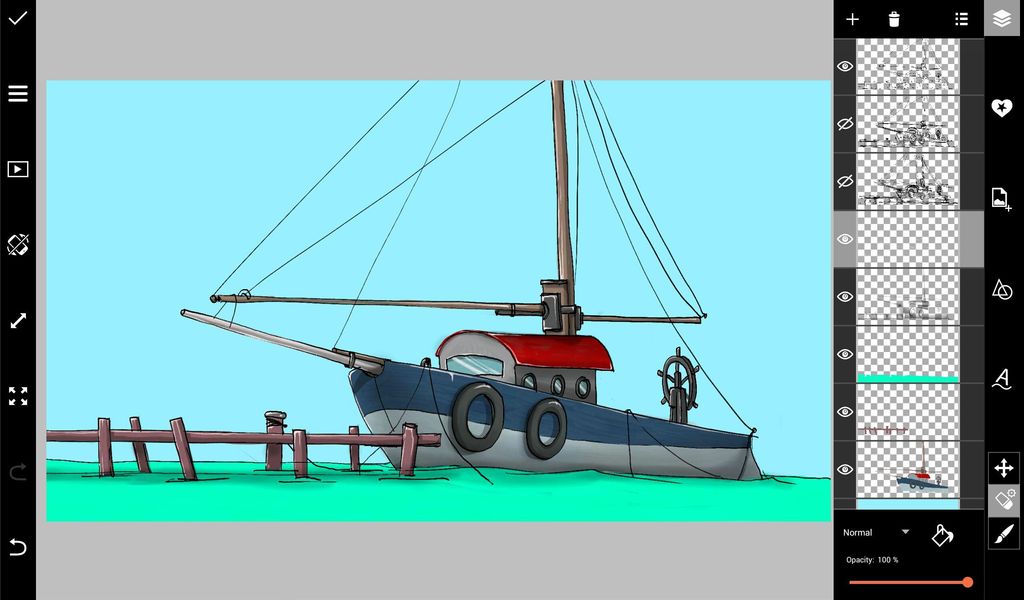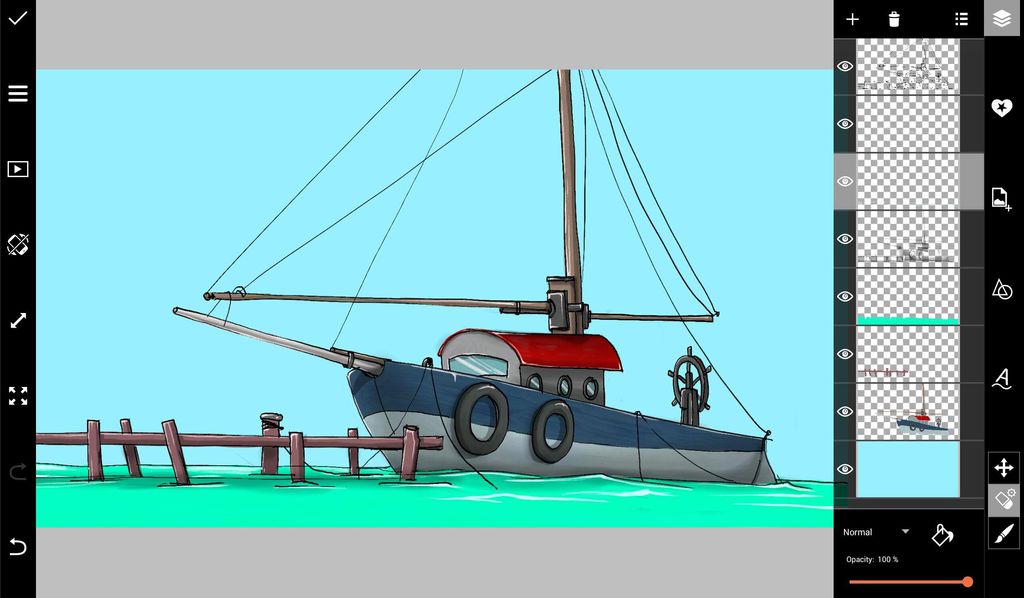 Step 5: Add Final Details
Add the final details to your drawing, including a sail, clouds in the sky, and whatever else makes your drawing pop!