This week's Drawing Challenge asks you to draw a bridge. Today, we're giving you a bit of a leg up on the contest with a step-by-step bridge drawing tutorial.
Learn the ropes of using the PicsArt app and what it takes to build a bridge of your own from the ground up.
Step 1: Draw Outline
Draw a rough outline of your bridge scene using a thin black brush, and then reduce the opacity and trace a more refined outline in a higher layer.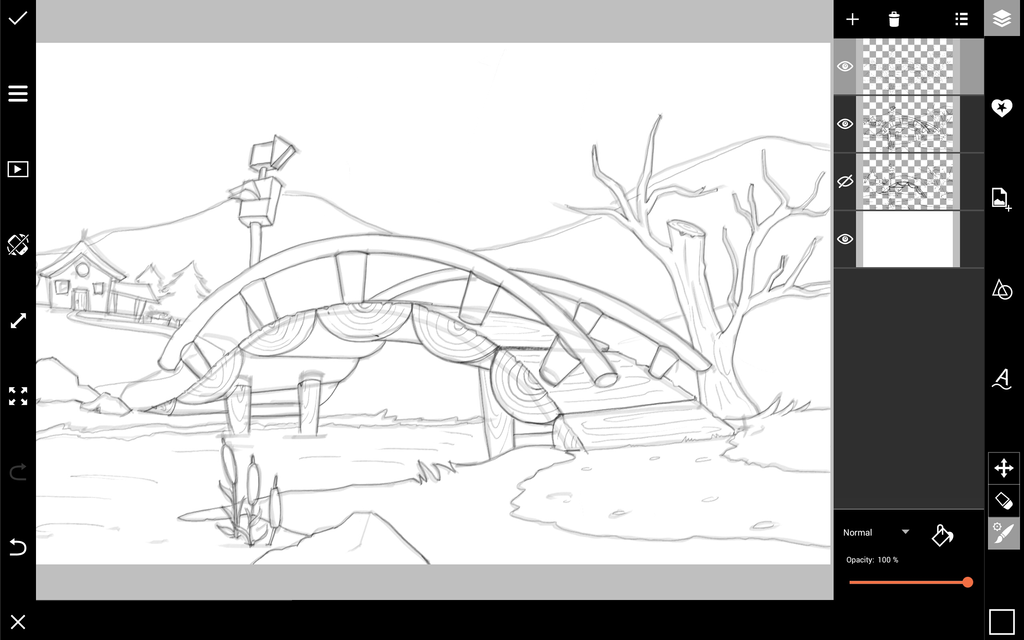 Step 2: Add Colors
Add one or more new layers to color different parts of your drawing. Use a separate layer for each color you use so they don't bleed into other parts. Change colors by pressing the color chooser box.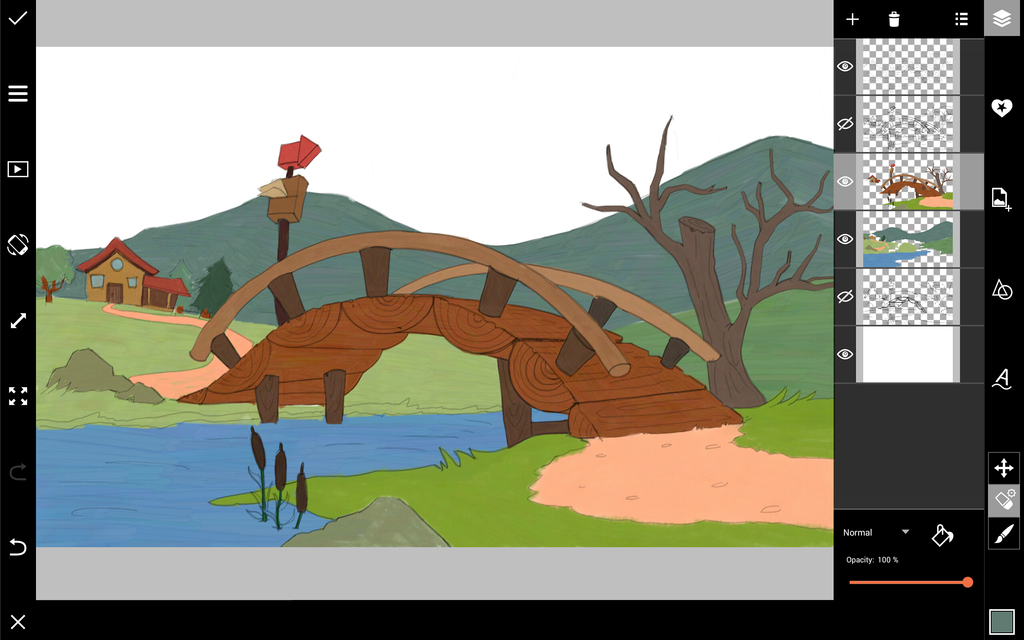 Step 3: Light and Shade
For shading, add a higher layer, choose a black or dark grey color, and then open your brush settings to reduce brush opacity and choose a good texture for shading. For lighting, use the same brush type but with brighter colors.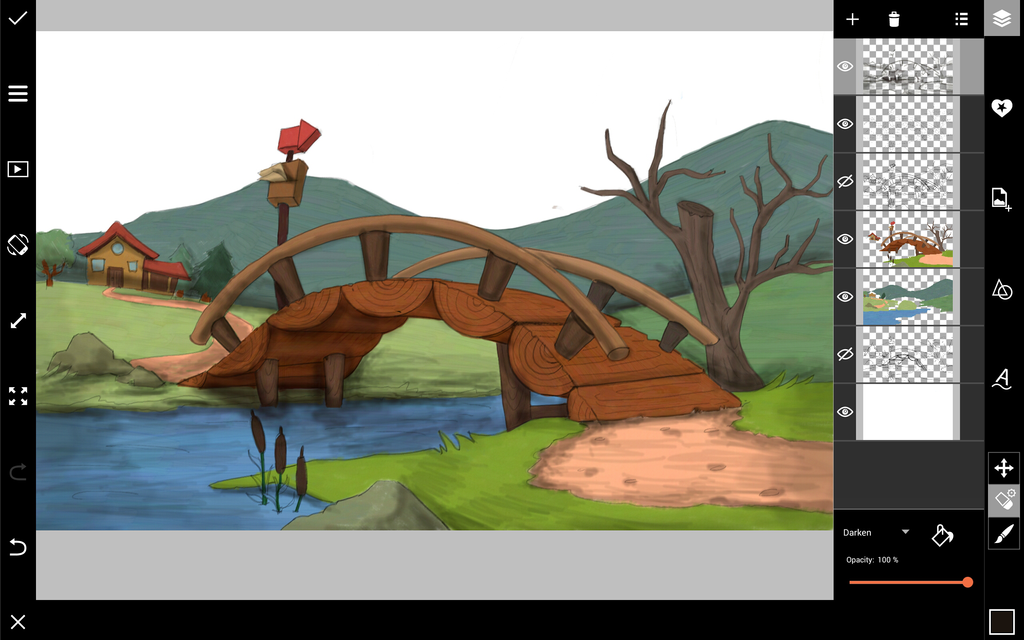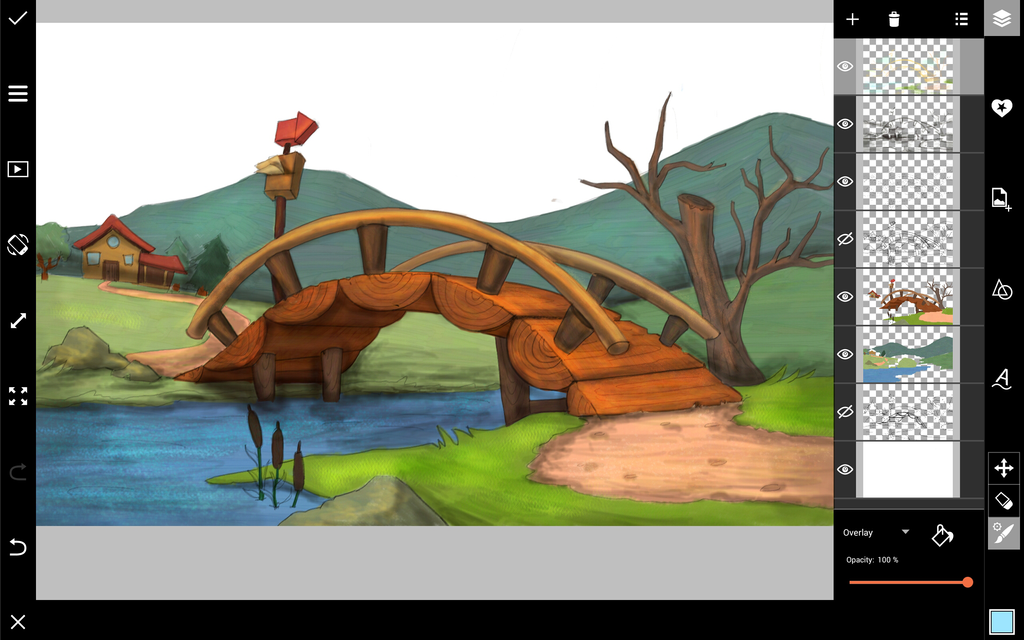 Step 4: Final Details
Finish your drawing by adding the final details and a background. For your background, add a layer at the very bottom and fill it with color for the sky, whether it be light blue or amber for a sunset, and throw in a few clouds as well.