This week, in honor of Charlie Chaplin's birthday, we're challenging users to draw their best Chaplin portrait for our Drawing Challenge. To give you a creative boost, we're posting a step-by-step drawing tutorial to show you the ropes when it comes to drawing the Tramp using PicsArt's drawing tools.
These are just the basics, but there are plenty of memorable Chaplin characters and images to turn to for inspiration if you need it!
Step 1: Draw Outline
Draw a rough outline of Charlie Chaplin using a thin black brush. Be sure to draw the trademark Chaplin posture. Reduce the opacity, add a new layer, and trace a more refined final layer. Repeat until you are satisfied and delete previous outlines.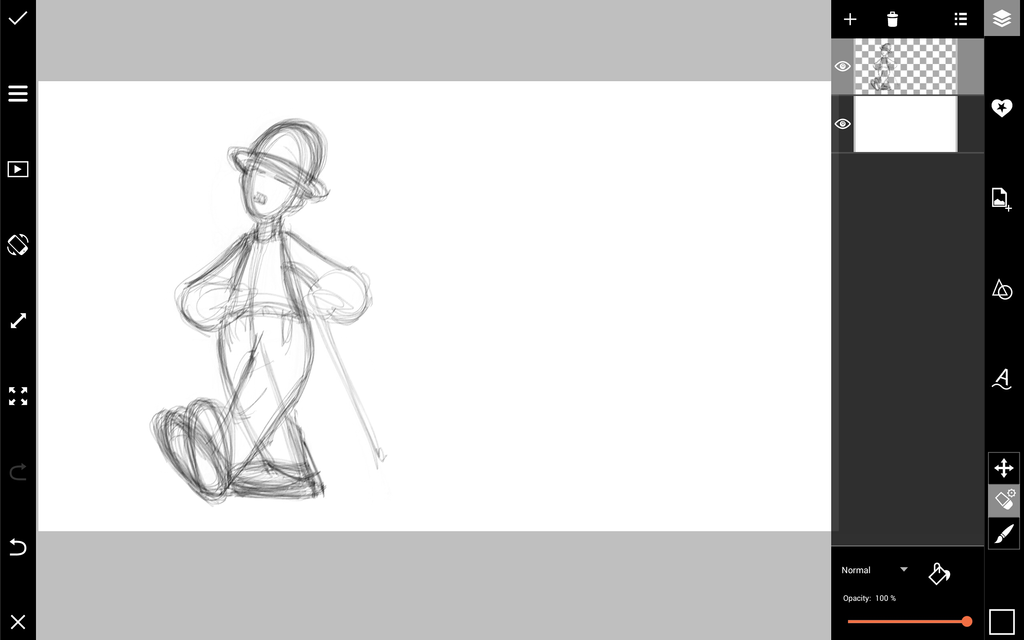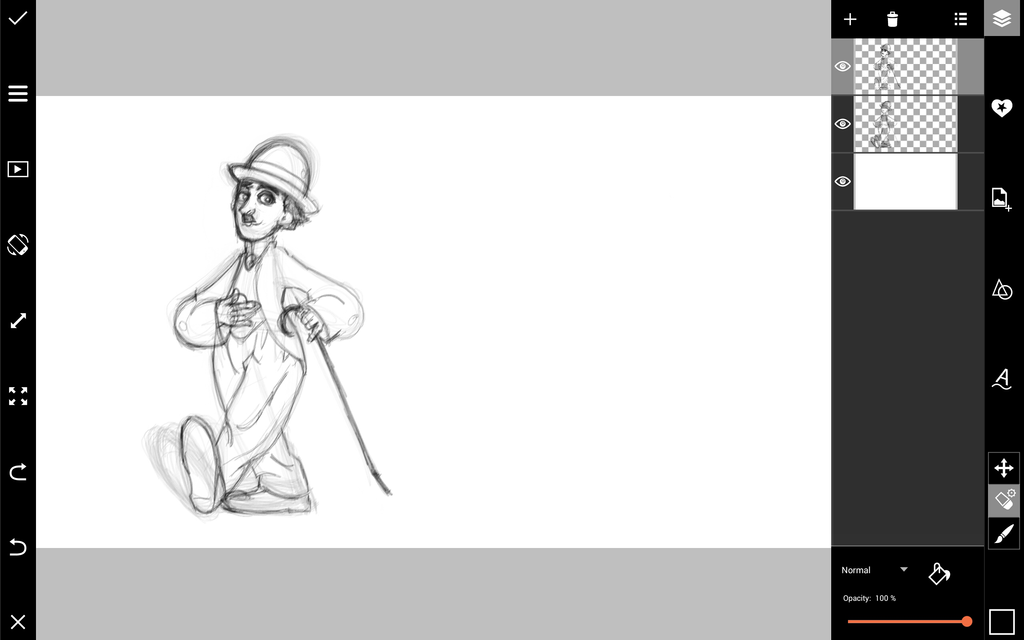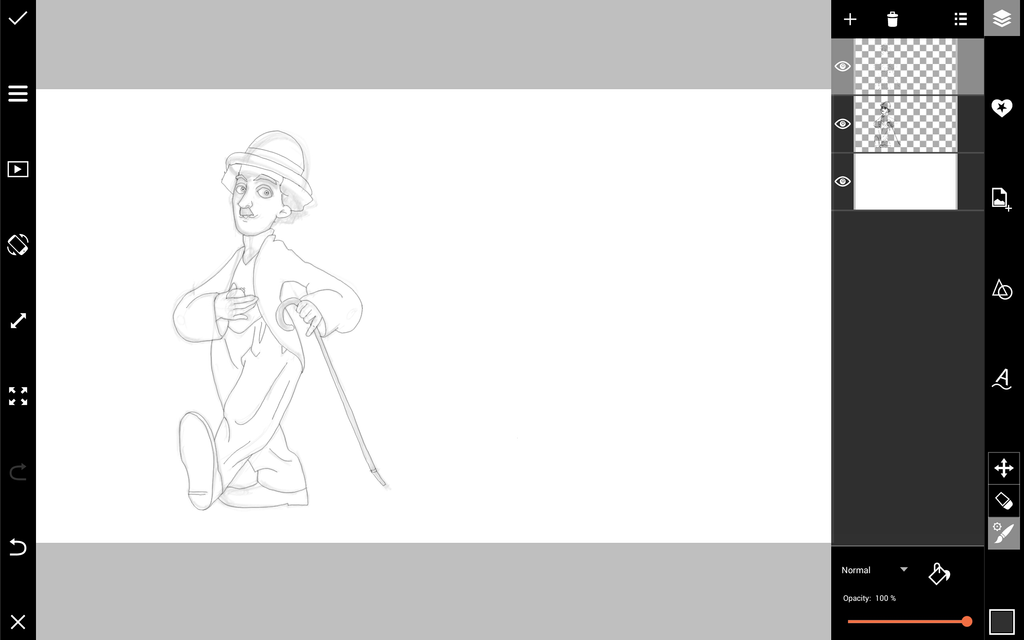 Step 2: Add Color
Add a new layer, use the Color Chooser to switch colors, and then color in your outline. You can also tap on the paintbrush icon to customize things like width and texture.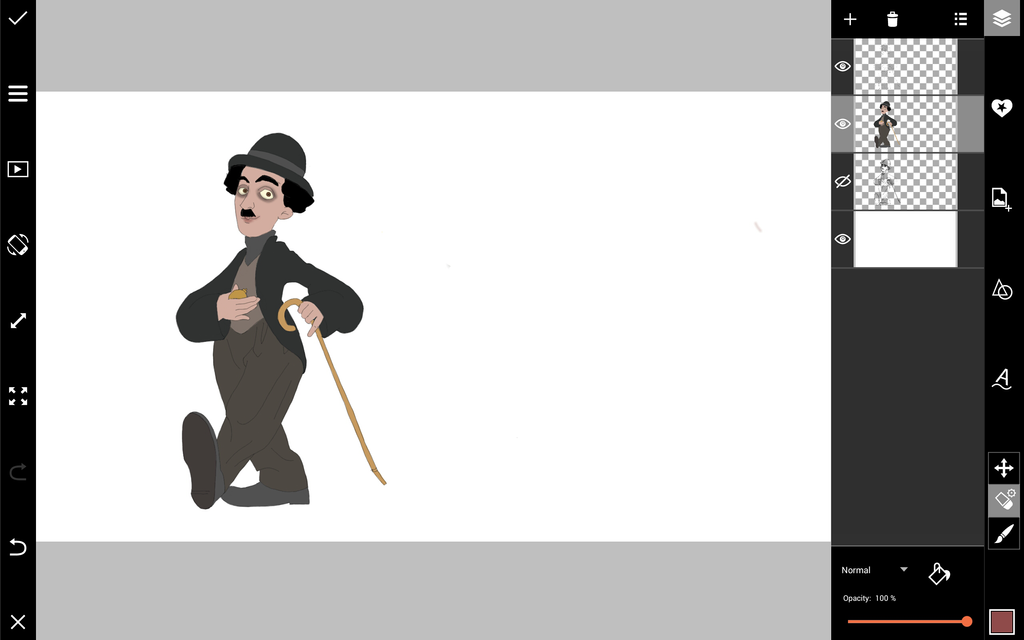 Step 3: Add Light & Shade
To add light and shade, you can select either brighter or darker color tones. Or, you can reduce the opacity of your brush in the brush settings and paint with a semi-transparent black and white brush that will automatically blend into whichever color they pass over.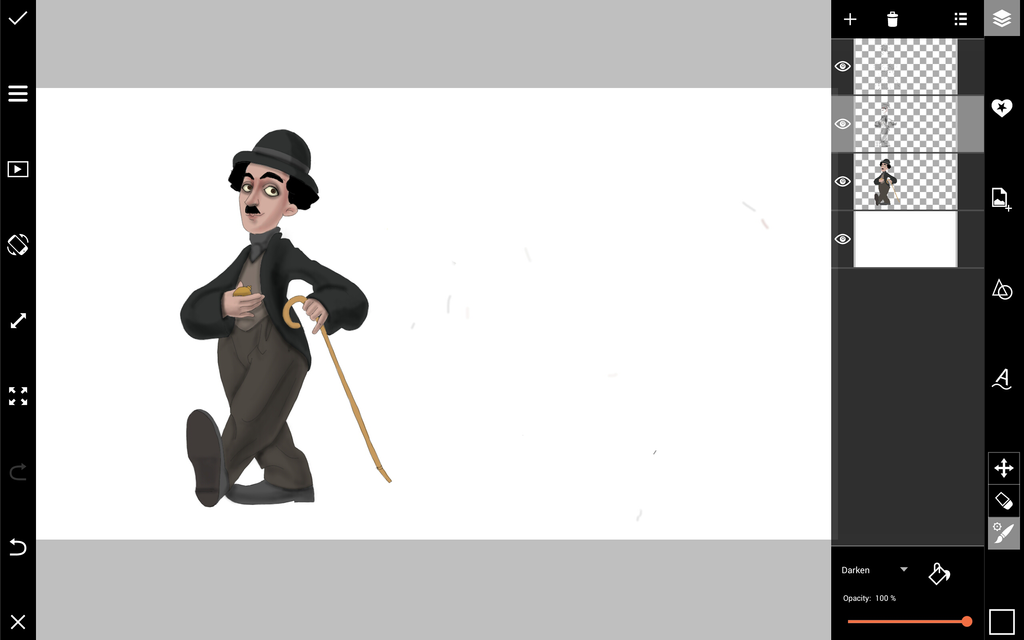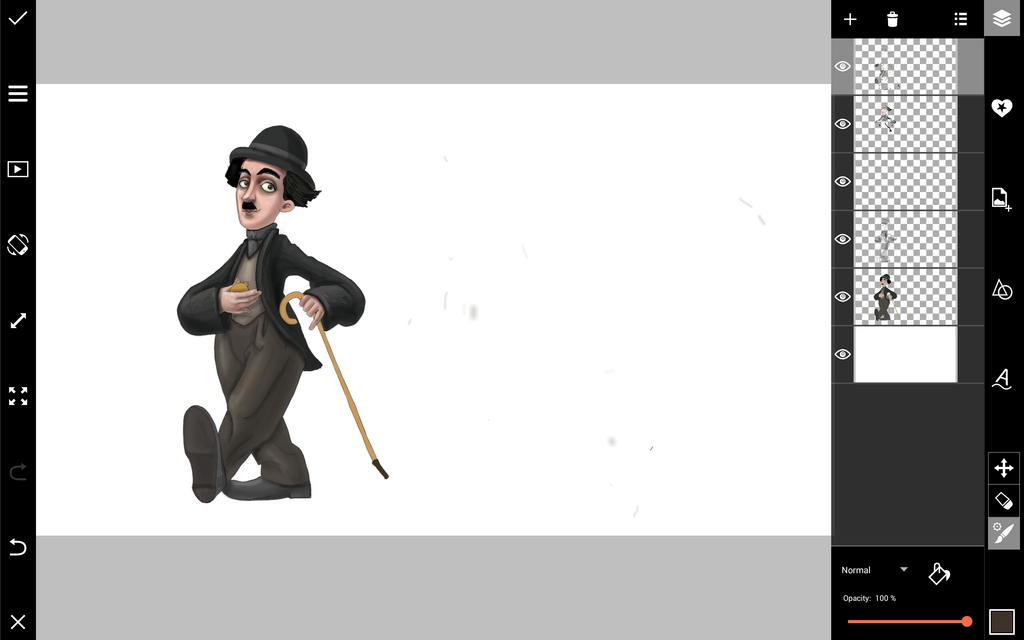 Step 4: Background
Add layers at the bottom to create your background. Fill the bottom layer with a matte color and add props like a street light in the above layer.