This week's Drawing Challenge has called on users to draw Chibi Girls with PicsArt Drawing Tools, and this tutorial will help show you how to do it. Chibi Girls are a form of Japanese caricature that involves drawing people exaggeratedly small and stubby, to make them look cute and childlike. This tutorial will take you through the steps that you need to draw a Chibi Girl from scratch, and introduce you to some of PicsArt's essential drawing features in the process.
If you are using PicsArt's latest version for Android, you can share a video tutorial of your work when you are done with the Video Export Feature. Just be sure to tag it with #picsart and #DCchibi when you share it on youtube.
Follow this tutorial to give yourself a stubby leg up for this week's Challenge!
Step 1: Draw Outline
Draw a basic outline of your Chibi Girl, drawing her anatomy and surroundings. Reduce the opacity and in a higher layer, trace a more refined outline. Repeat this process until you have a final outline.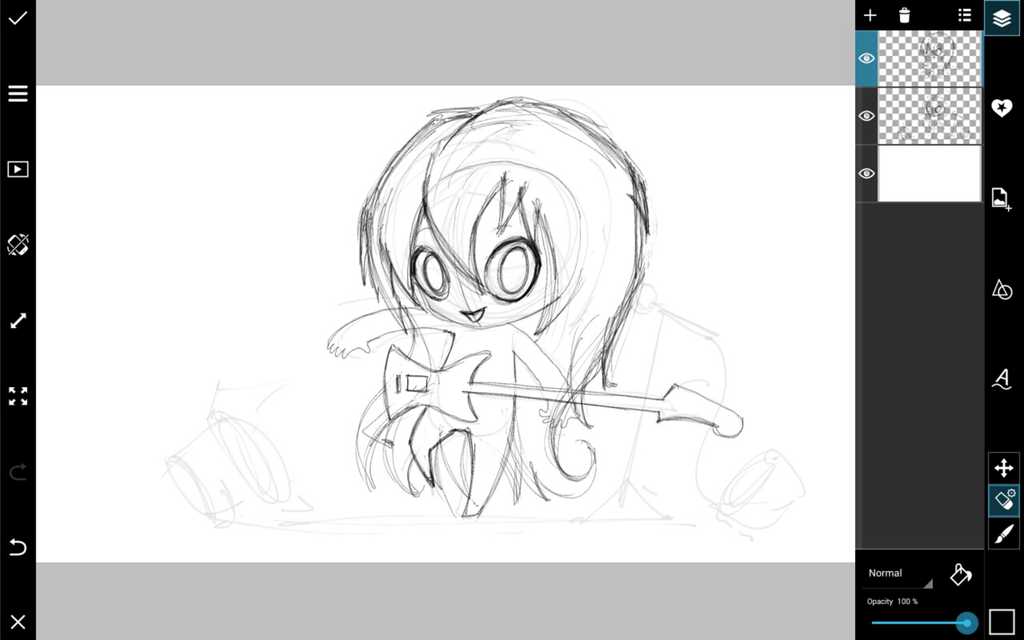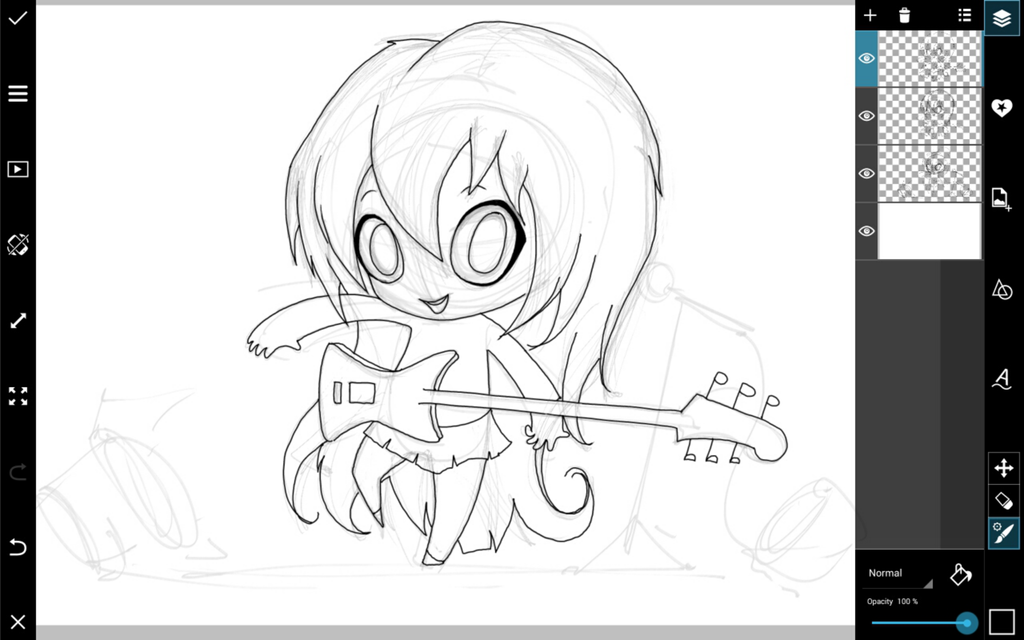 Step 2: Add Color
Add a new layer and color in your drawing in this layer. Create a dark outline along the outer edges of your Chibi Girl to make her pop-out from her surroundings.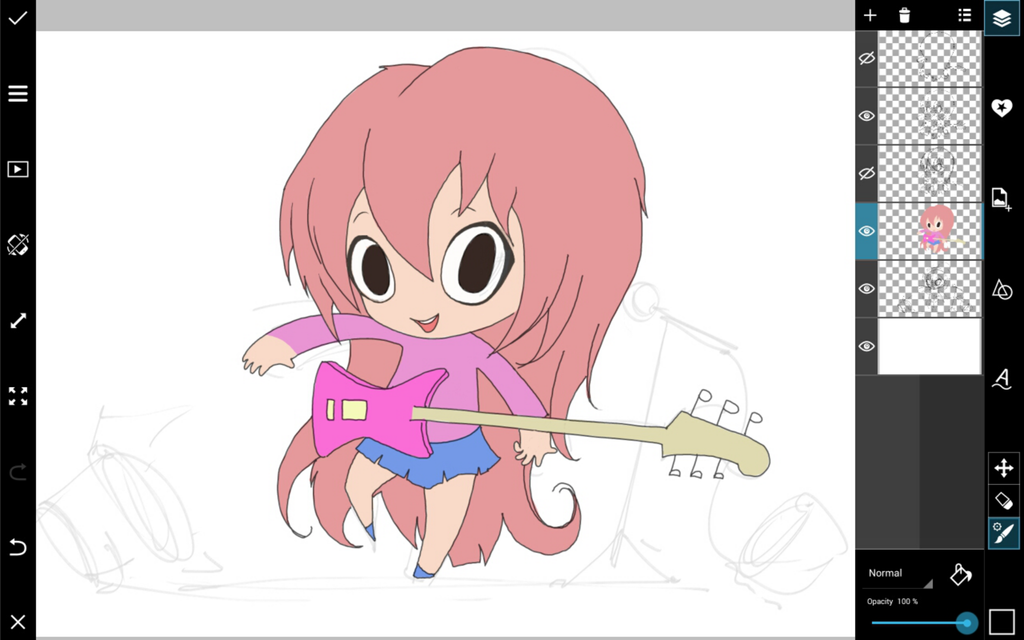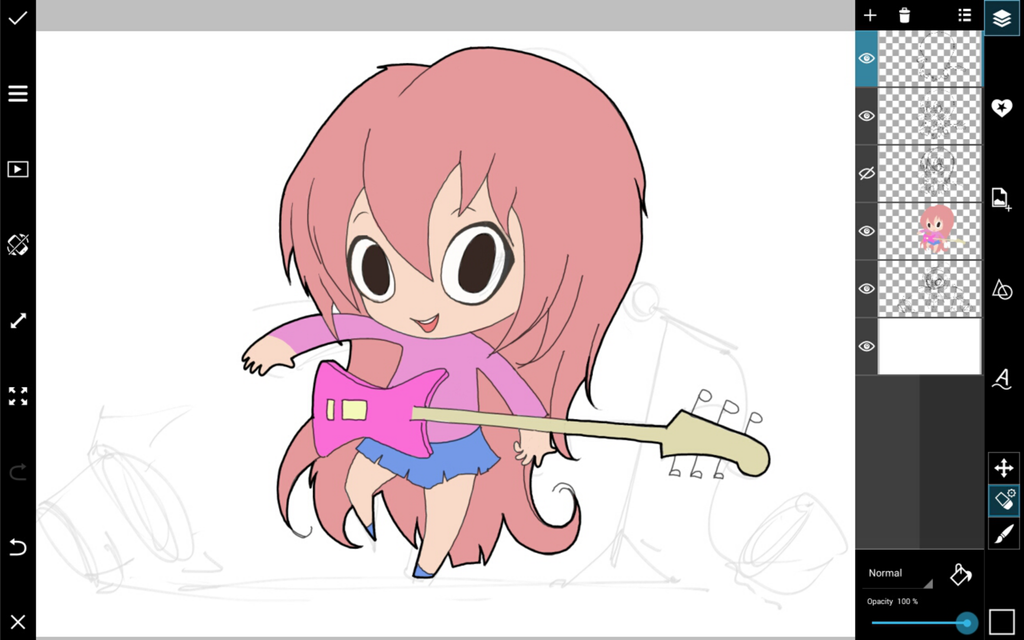 Step 3: Add Shading
Add shading to your drawing in new layers by painting areas farthest away from your light source then reducing the opacity. Do this in several layers to make some areas darker than others.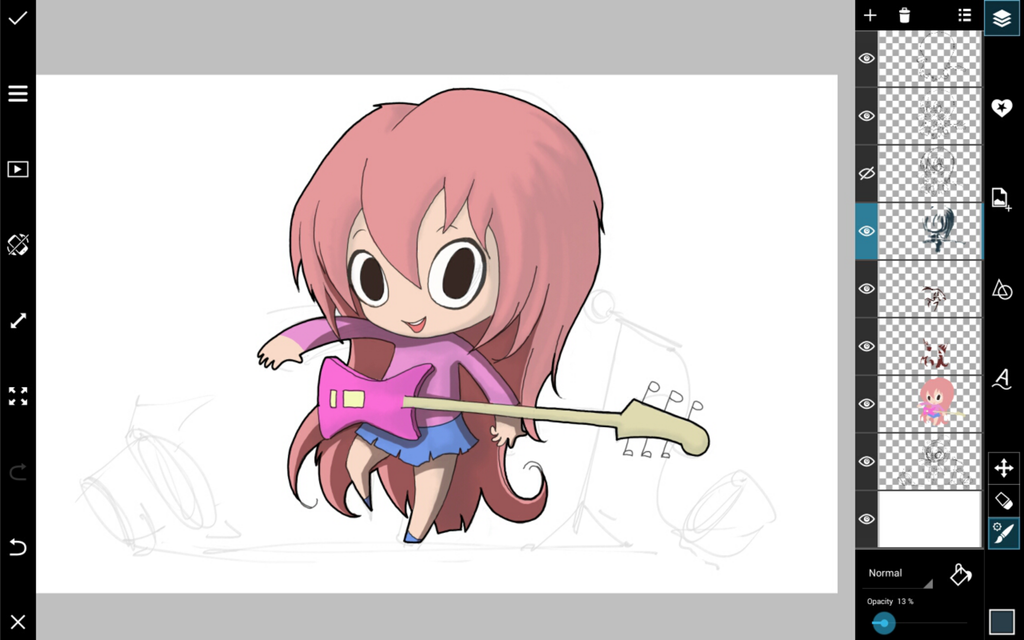 Step 4: Background
Add layers at the bottom, and use geometric shapes of different colors to create a fun and simple backdrop.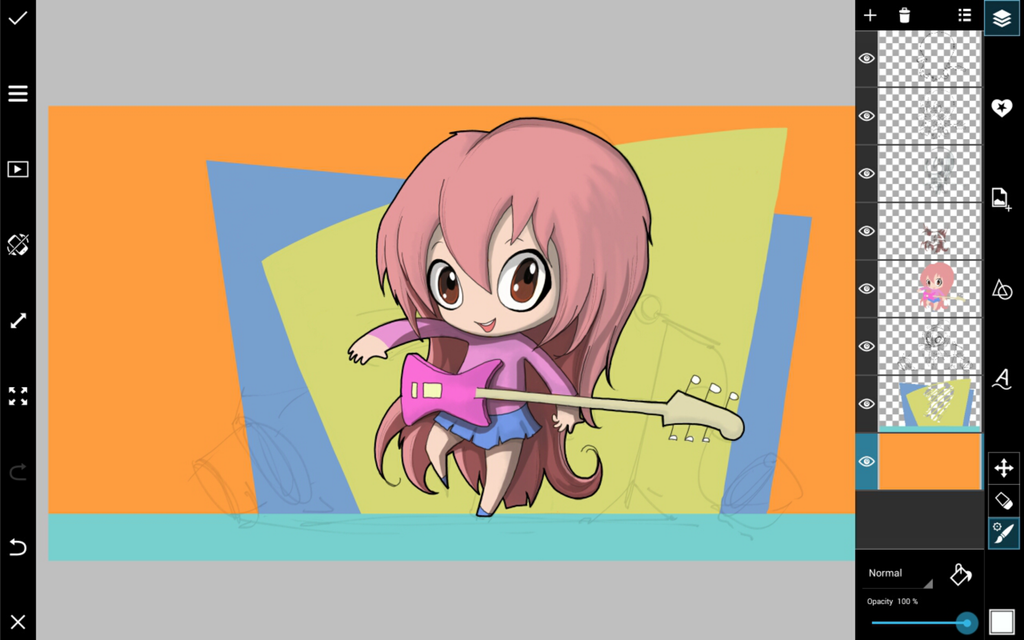 Step 5: Lighting and Props
Add accents of light to your Chibi Girl's hair body and guitar in the places closest to your light source. Add props, that suite the theme you are drawing, like the stage light and microphone pictured here. In a layer above your background, add a shadow to finish your drawing!