This week's Drawing Challenge has thrown our competitors into holiday madness, asking you all to draw Christmas Trees with PicsArt. Today, we're posting a quick tutorial to show you how it's done, and help newcomers get to know PicsArt Drawing Tools. Follow these steps to have it broken down for you, and don't forget to enter our contest when you have finished your entry.
Step 1: Draw an Outline
Draw a rough outline with a thin black brush, then reduce the opacity. Add a higher layer, and trace a clean final outline of your Christmas Tree.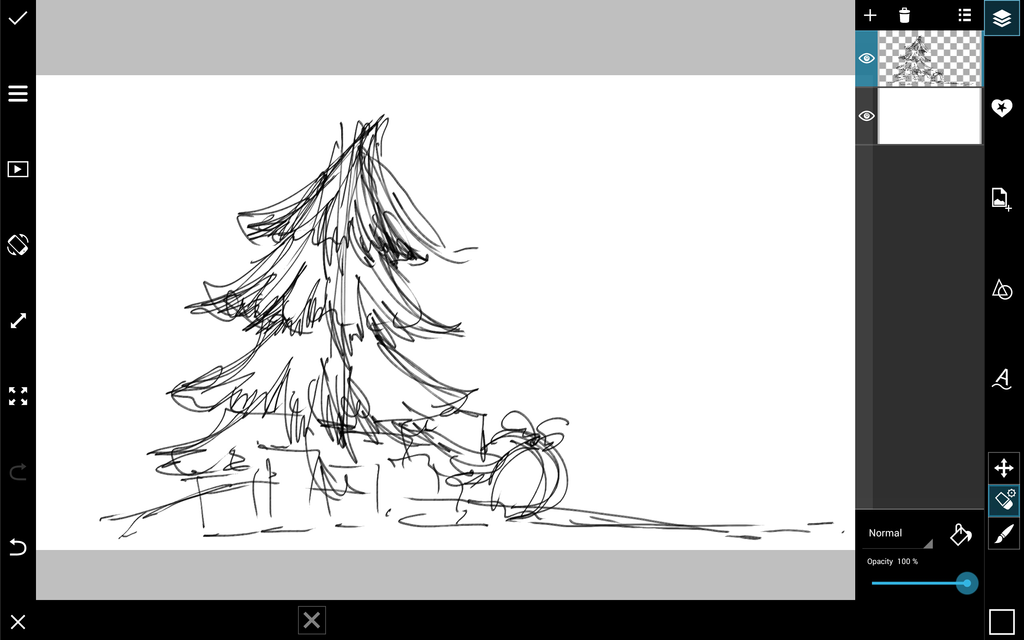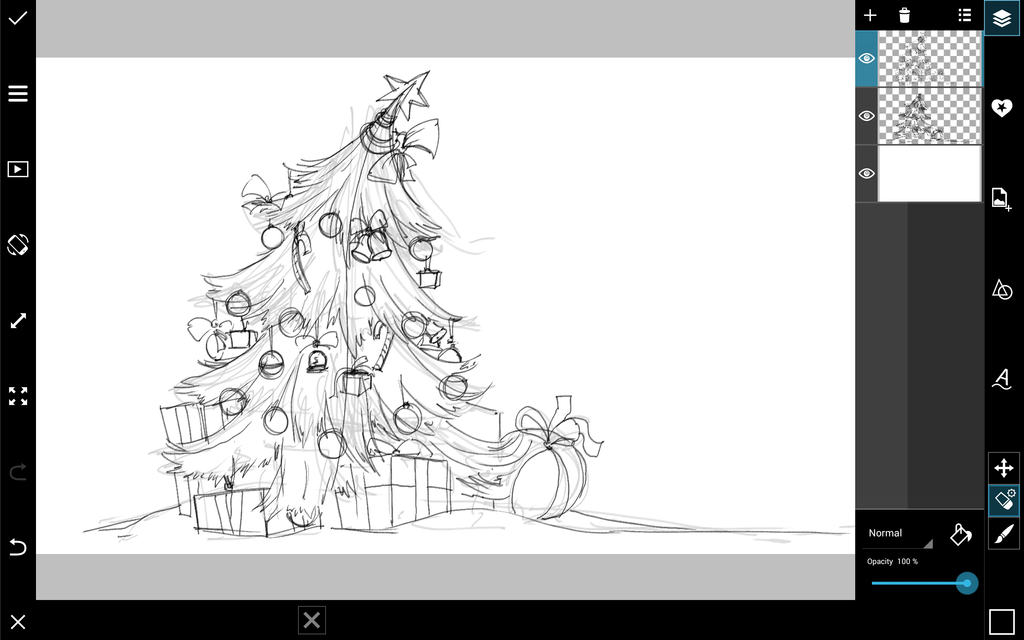 Step 2: Add Color
Add a new layer under your outline and color in your drawing. To change colors, click the color box on the bottom left. You can also click the brush icon to customize width and texture.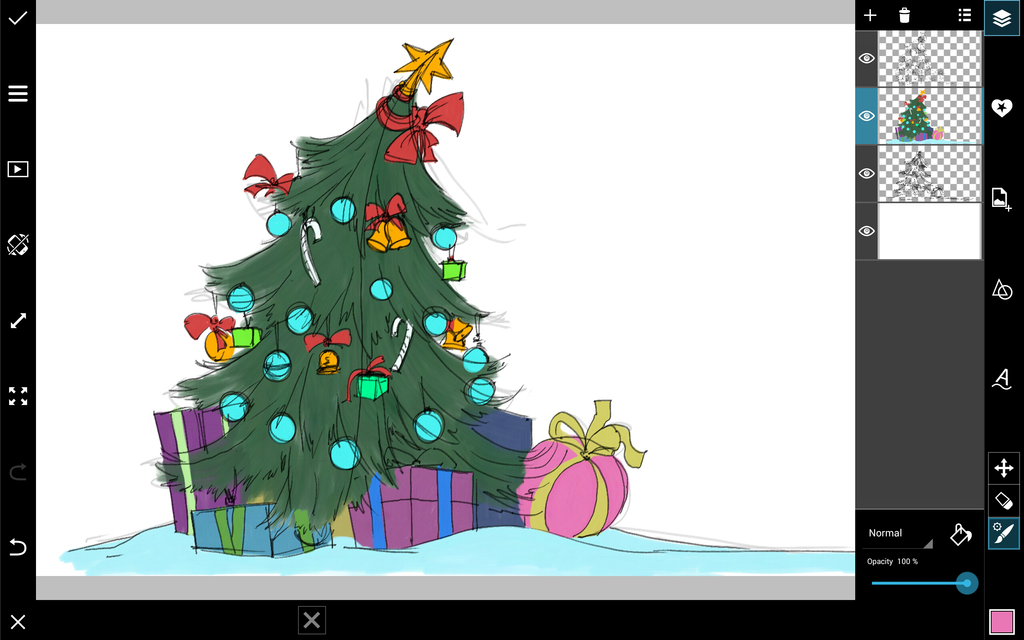 Step 3: Add Shade
Add a layer on top and use a thick black brush to black out any areas you want to shade. Then, reduce opacity to fade it into your tree.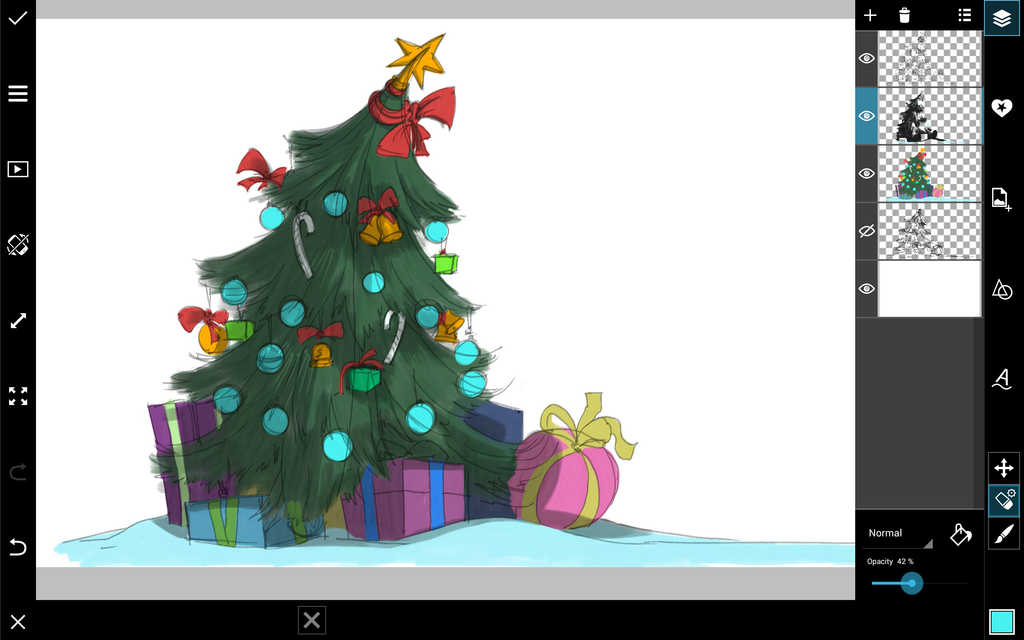 Step 4: Delete Outline
Pass brighter streaks of green through your Christmas tree to add accents of color and texture. When done, delete your black outline layer. Add a background.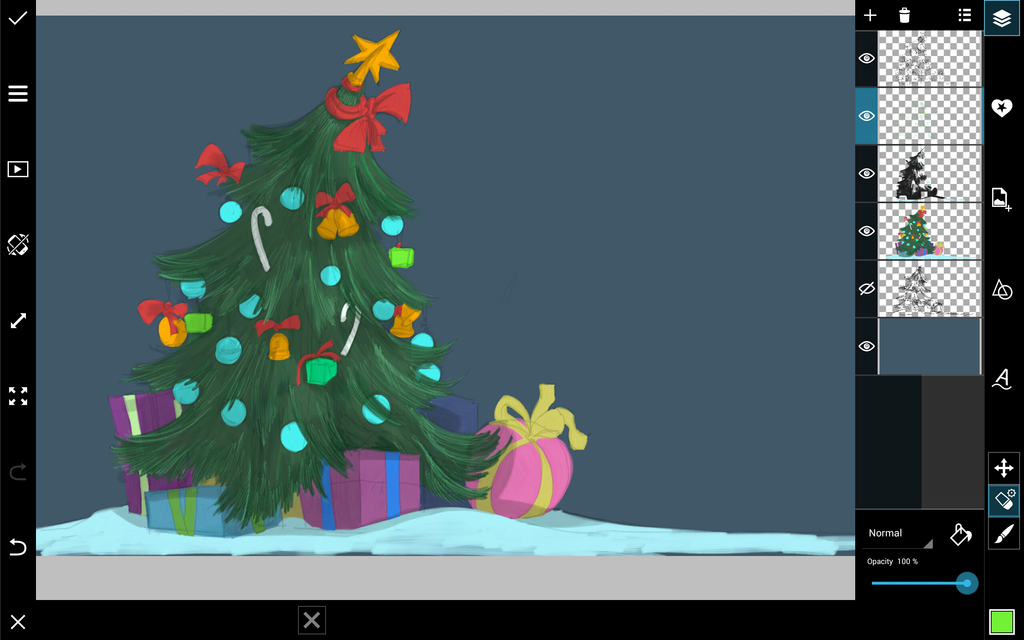 Step 5: Advanced Shade
Add a second layer on top for deeper shade, use a black brush to black out only the areas you want to be the darkest. Reduce the opacity less than before. Do the same with a white brush to add lighting.