This week's Drawing Challenge has asked users to paint their creative space with the PicsArt app. We're talking about the place where you feel most creative.
Though everybody get creatively charged in different environments, however, everyone could benefit from learning some basic drawing tricks, tips, and techniques.
This tutorial breaks down the drawing process step by step. Learn the basics of drawing with the PicsArt app, and use this tutorial as a guide to create your entry for this week's challenge.
Step 1: Draw an Outline
Draw a rough outline of your creative space in simple black strokes. Reduce the opacity of your layer, and add a new layer on top. Trace a more precise outline over your faded original outline.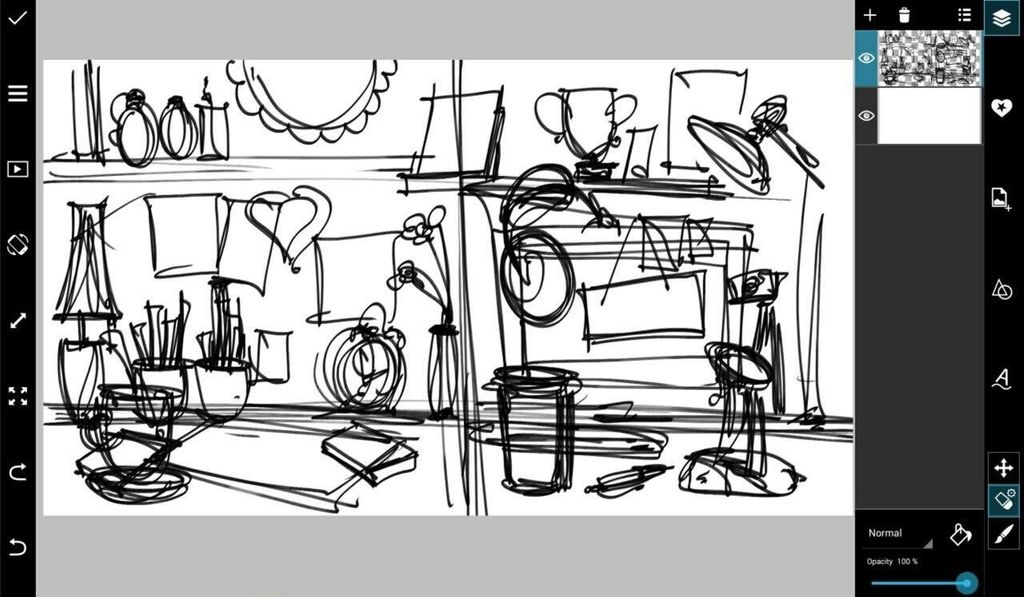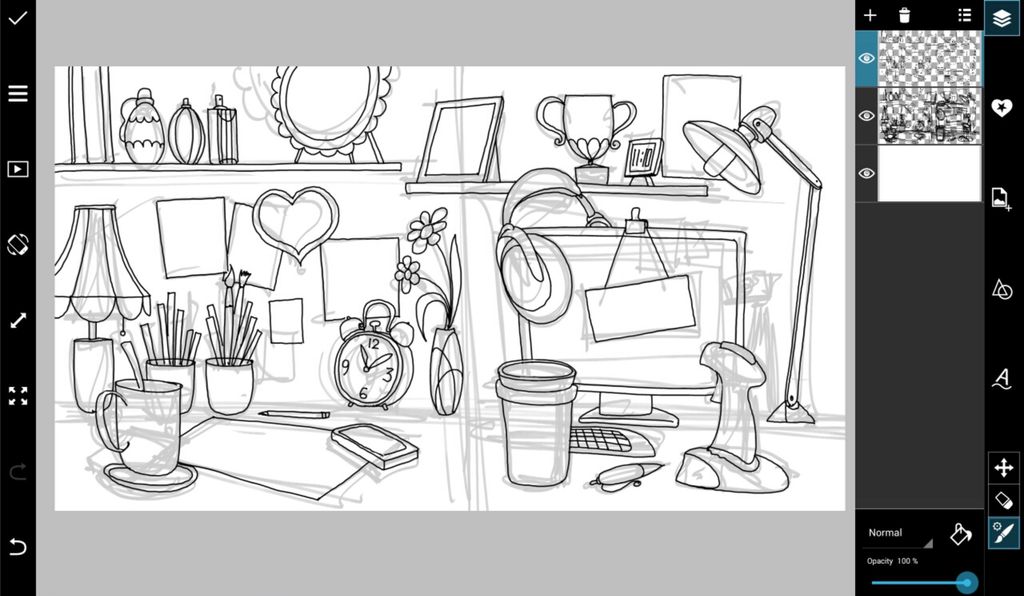 Step 2: Add Colors
Add layers for your colors and color your drawing from back to front. Start with a layer on the bottom for your background, then color your foreground in layers on top.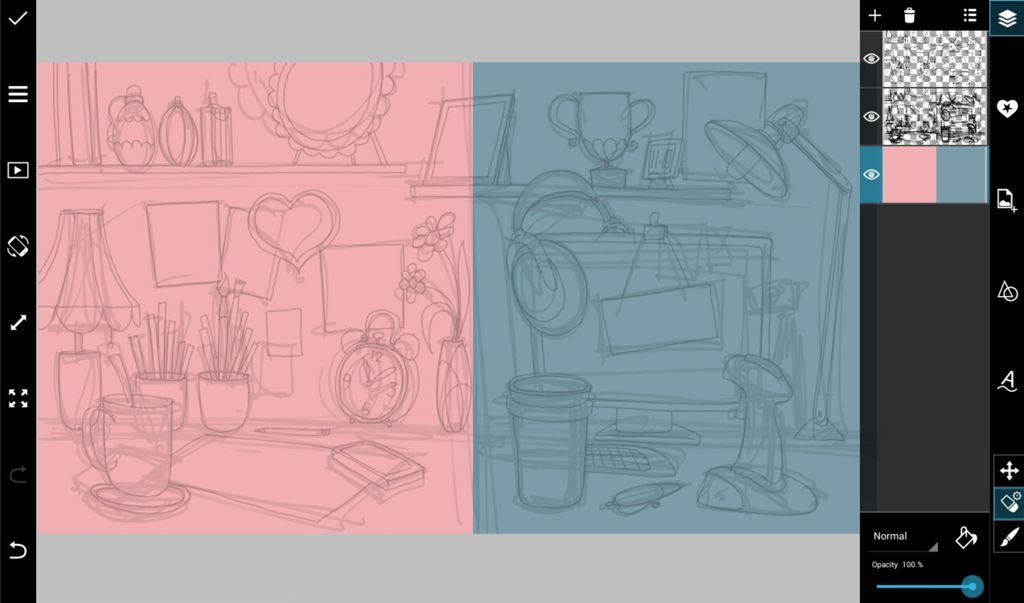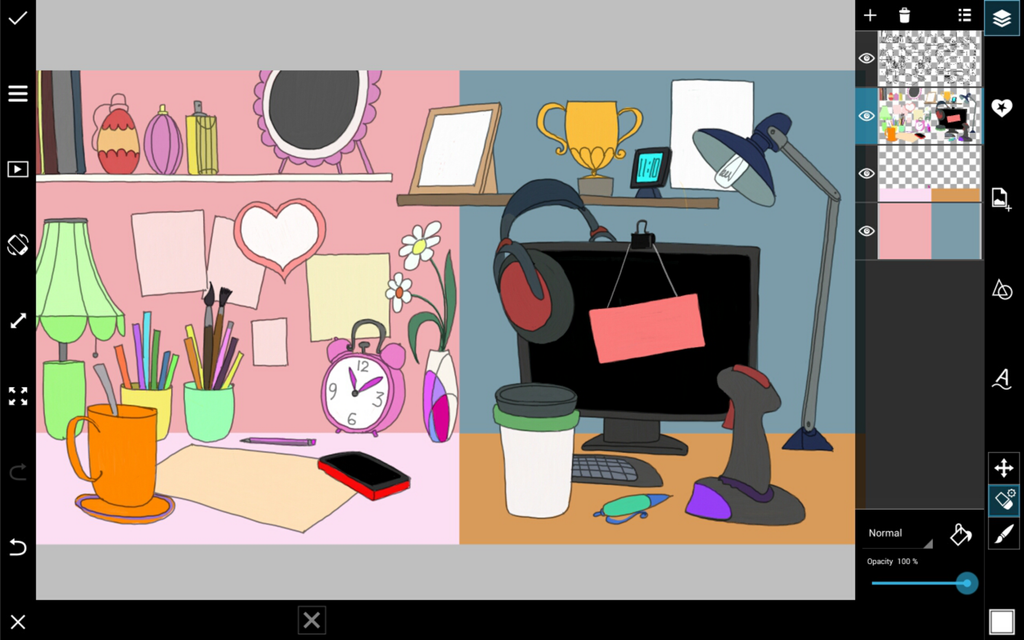 Step 3: Background Details
With layers, you can always add details, even in the way back. In a layer just above your background color, outline any extra details, like wood panels or bricks in the walls.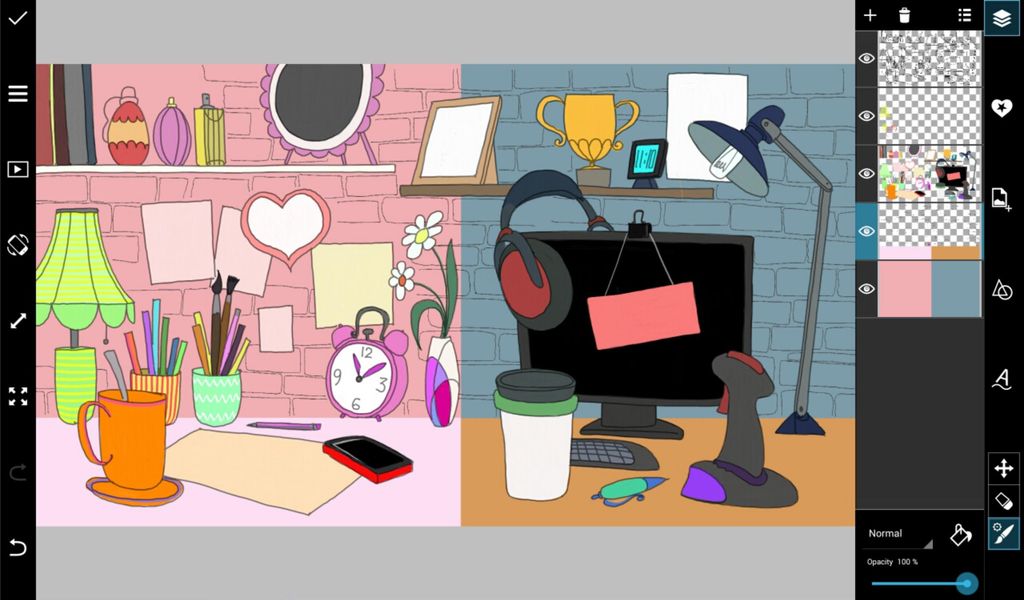 Step 4: Add Shading
To shade your drawing, go to the layer right behind whatever is casting the shadow and paint a shadow with a thick black brush. Then, just reduce the layers opacity to fade it into a soft shadow.