The Drawing Challenge this week has taken up the spirit of Valentine's Day, and asks users to draw Cupid using PicsArt Drawing Tools. If you want your drawing to be the best, however, you might want to take a look at this step by step drawing tutorial. In it you'll pick up some tips on how to use PicsArt Drawing Tools, as well as artistic inspiration as you prepare to start your own version of Cupid.
Step 1: Open PicsArt Drawing Tools
Select "Draw" from the main screen and then select "Draw blank" to start a new drawing from scratch. You have the option of choosing the precise width, height, and orientation of your drawing before entering your work space.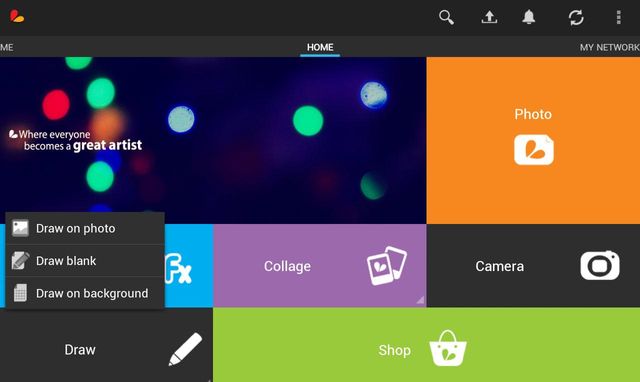 Step 2: Rough Outline
Draw a very rough outline of cupid. Your outline should decide the proportions and positions of Cupid's body, and should also include a bow and arrow that is being pulled and steadied in his hands.
Step 3: Final Outline
Reduce the opacity of your rough outline and add a layer. In this layer, trace a precise and clean outline of cupid, this time drawing details and ensuring smooth and fluid shapes.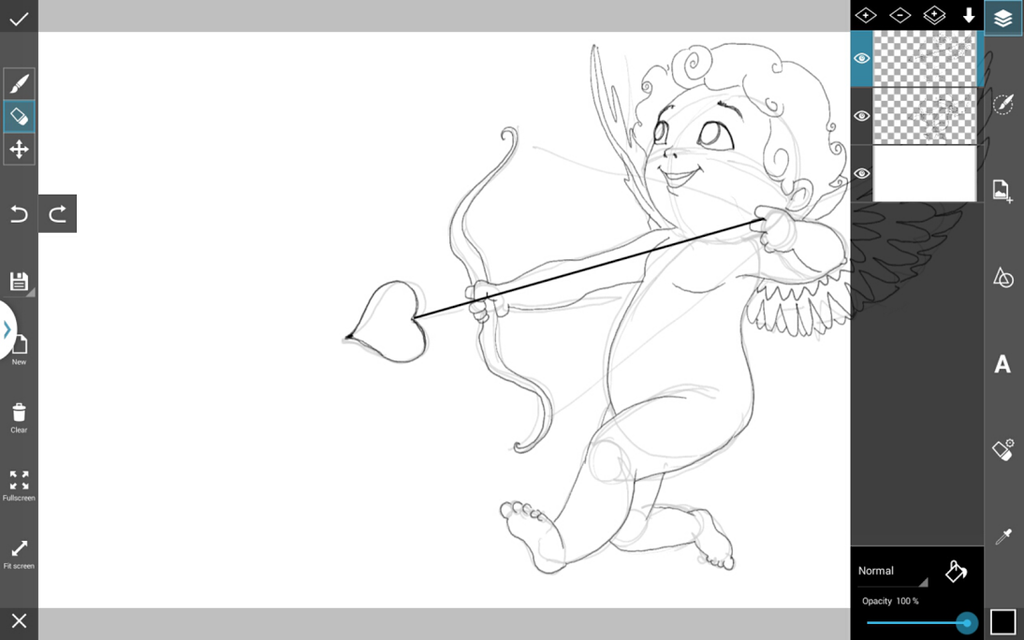 Step 4: Add Colors
Add another layer behind your outline. Customize the brush by color and thickness to color in the various elements of your Cupid drawing. Color a new layer all the way in the back to act as your background.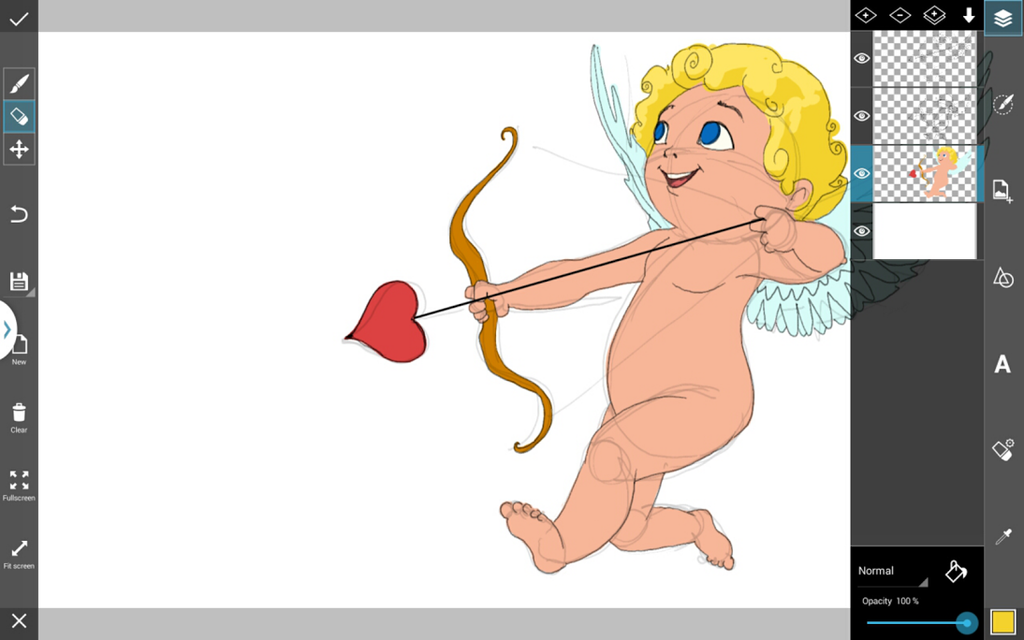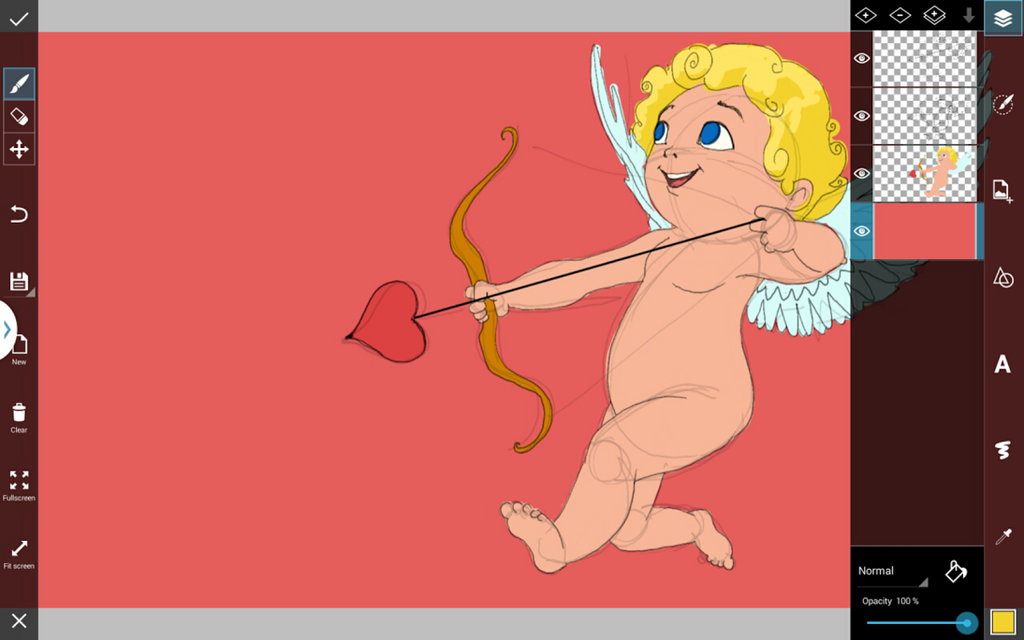 Step 5: Lighting and Shading
In new layers, customize your brush again, this time to add darker tones to areas on Cupid farthest away from your light source, and brighter tones where Cupid is most exposed to sunlight. You can use translucent brushes for easy shading.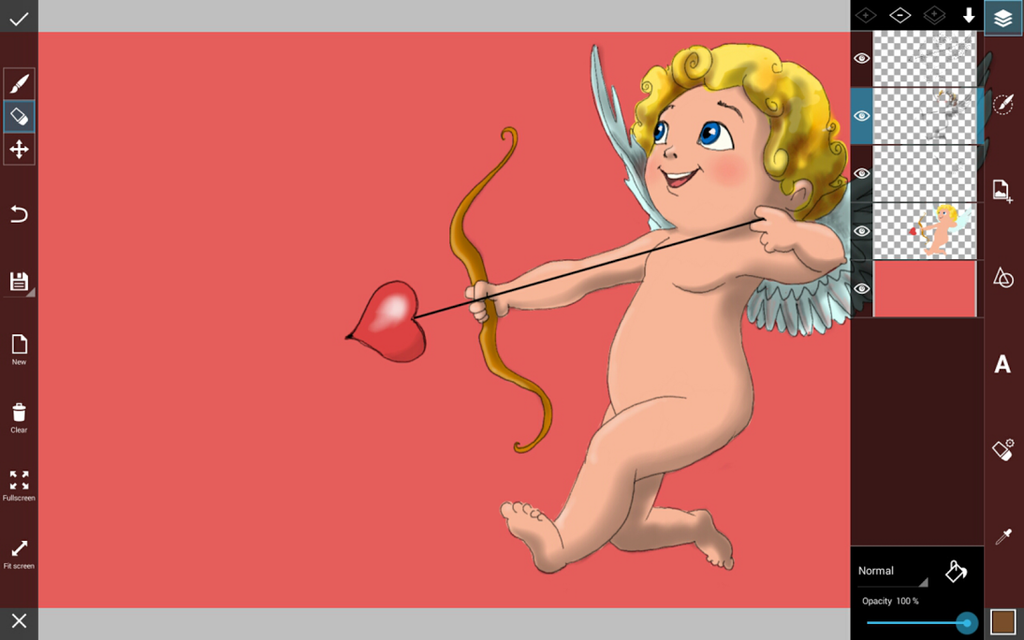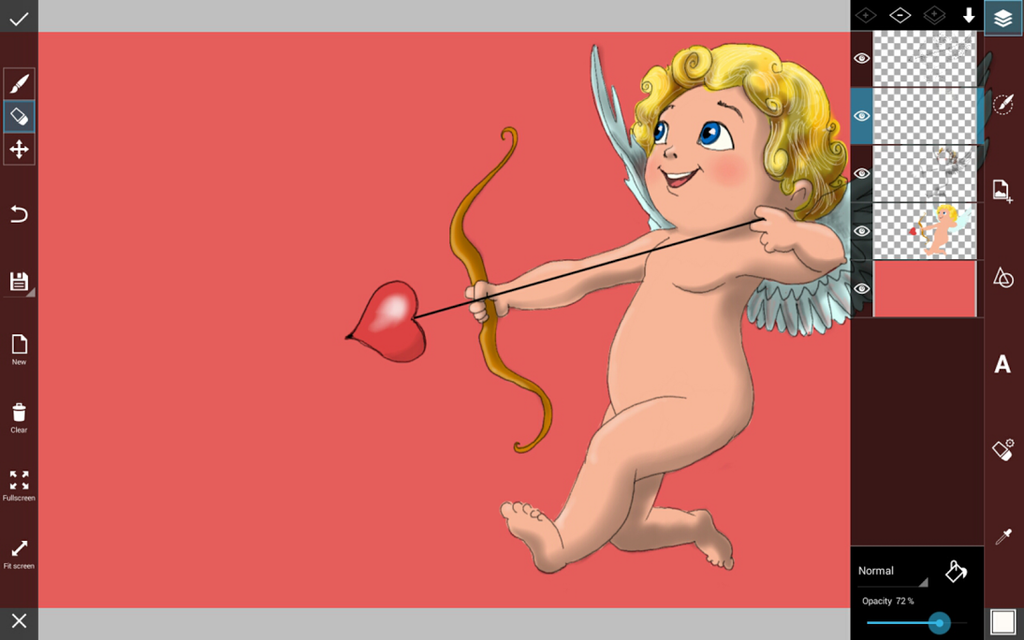 Step 6: Create Finish Background
Use various brushes of colorful, translucent, and bright tones to create rays of light opposite Cupid where you imagine your light source is coming from. This will bathe him in godly light so that he is ready to fly in search of sweethearts to stick with his arrows!